New Zealanders have always had an appreciation for the land we occupy. No-one embodies this better than those working on it. We look at five businesses focussed on doing good.
As a nation, we try to embody a "be the change you want to see in the world" attitude: we were the first to give women the vote, and in the 1980s we went nuclear free in the face of the Cold War. As a country with agriculture as one of our key industries, we're not blind to the evils mankind can wreak on the environment.
Thankfully, most of us choose to be good, not evil. Below, we've profiled some people doing good work without credit.
Protecting our oceans
Based at the Leigh Marine Laboratory, Tim Haggitt (PhD) is managing the marine discovery centre surrounding the Goat Island reserve. His passion is life's work is marine conservation and protection. "A lot of that is sitting on the bottom of the ocean counting things," he said.
To him, talking to local fishermen like Lee Fish's Sam Birch is a priority.
"That's where we make the most gains. It's not them versus us - we like to fish as well. The cool thing about working with fishermen is that they're out there all the time, and they hold a lot of information that's really valuable to scientists." The work of marine conservationists like Haggitt is vital to the continued existence of fishing reserves in New Zealand.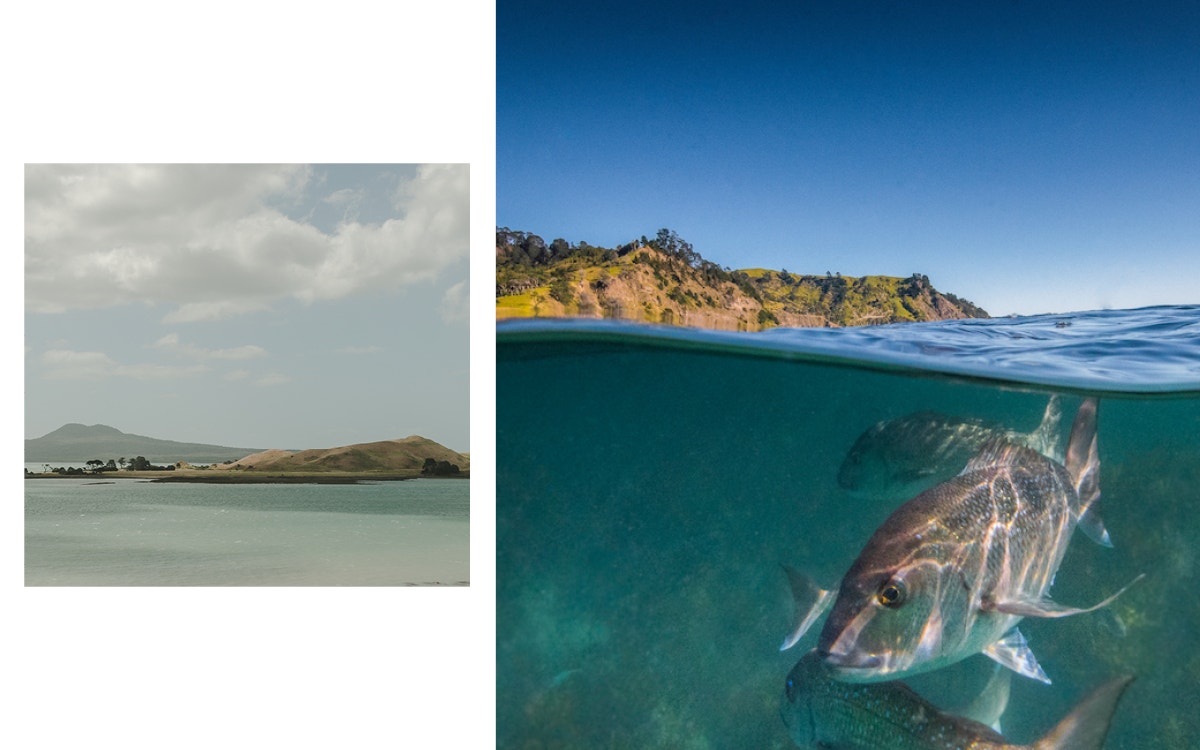 Honey with a view
Andres Villegas is the Argentinian-Kiwi founder of Honey by the Sea, an artisanal honey company with hives in Leigh, Matakana, and Pakiri - all, of course, with a view of the sea. He's an experienced beekeeper, having done time with Big Honey, and is now relaxed enough to work with his bare hands. He has a good relationship with his bees, which anyone who tries the honey can taste.
Villegas is providing healthy, diverse hives that do nothing but strengthen our country's bee population. Try the honeygar - a tincture of honey and apple cider vinegar - for something more medicinal, or a slab of honeycomb for something rustic.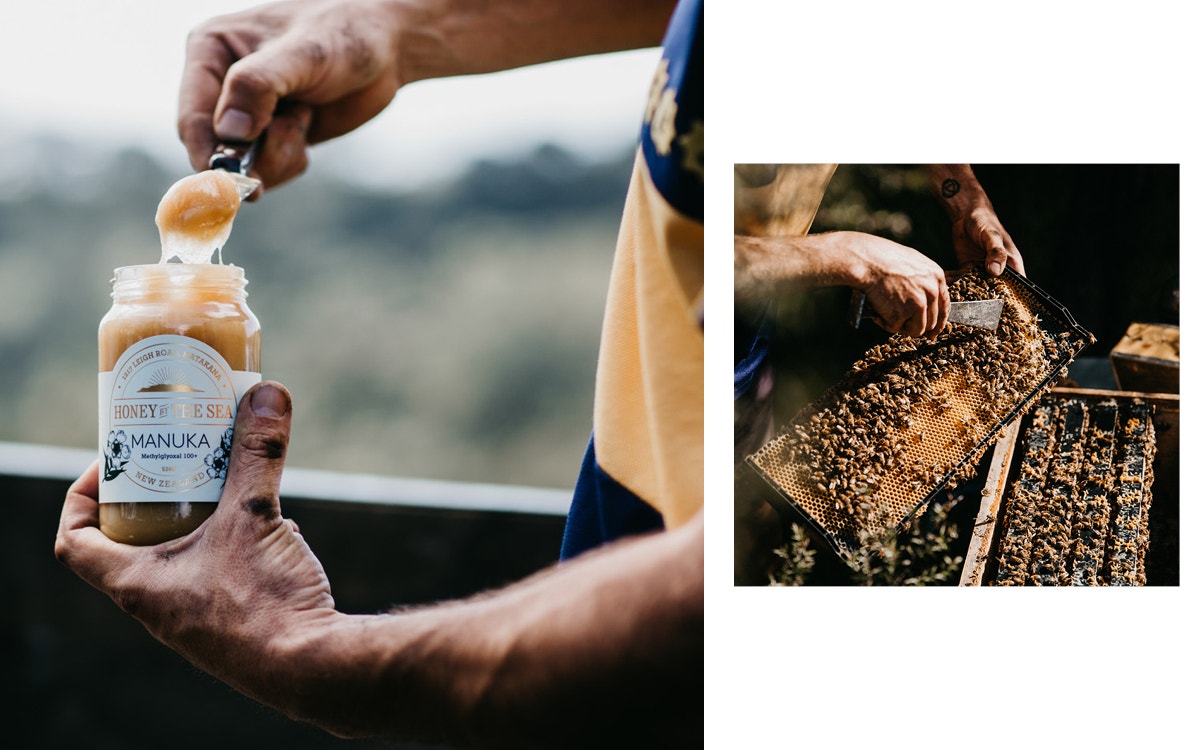 A long way from home
Cocoro's master chef and all-around culinary genius Makoto Tokuyama gets his citrus from Yuzu Co, a producer based in Levin. Years ago, founder Junko Chun was missing her favourite Japanese fruit. Her boyfriend, Neville, began to hunt down the mysterious yuzu. From 50 trees bought in Tauranga, the couple have grown a 400-tree orchard in Horowhenua; and a couple of kids, too.
Carbon capturing will only become more vital in the next few decades, so organic orchards like Yuzu Co are already giving back to the earth.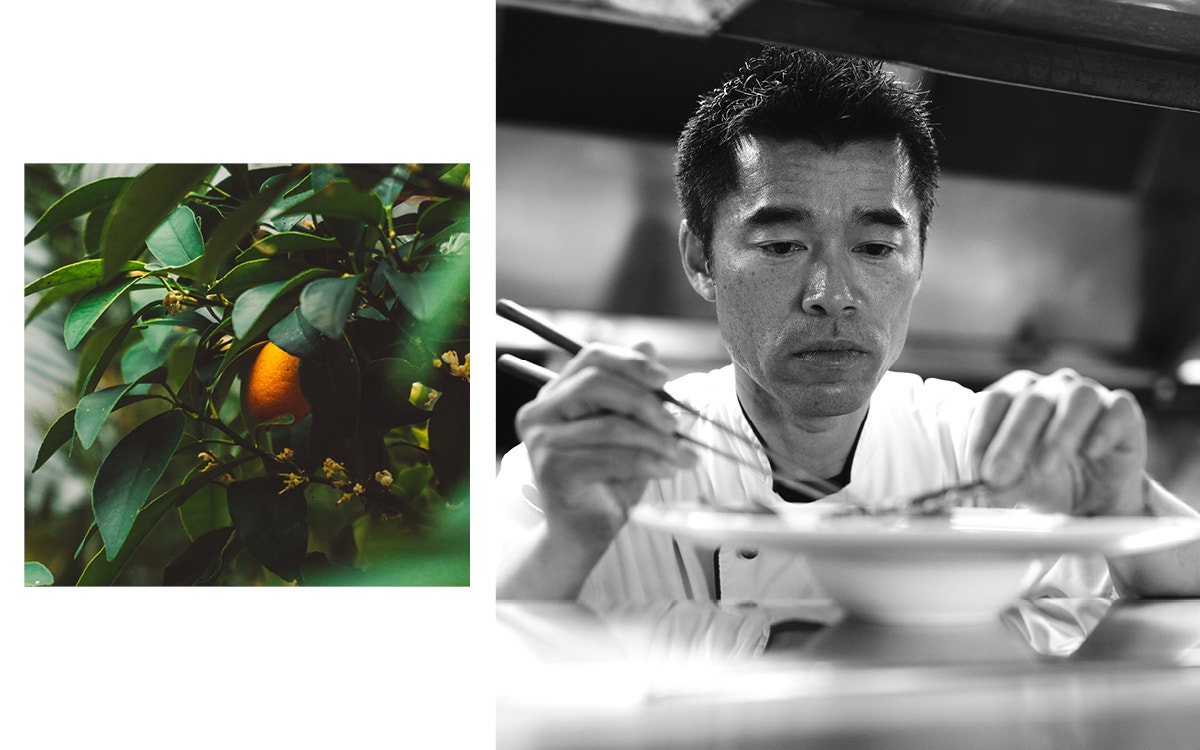 Free to enjoy
There is no legal definition of "free range," which means that producers are able to trick their consumers with stickers saying "cage free," or "free to roam" without specify how often or how far the animals can roam, or whether they mean an individual cage or a colony cage.
Wayne and Amanda Hellier run Farmgate Produce, a supplier based near Kaitaia. Among its many offerings is actually free range pork. The treatment of pigs in New Zealand is worse than almost any other agricultural product, so to see a business dedicated to treating them with respect during their (admittedly prematurely ended) lives is fantastic.
The farm specialises in Berkshire black pigs, also known as Kurobuta. They have 80 acres of bush and paddock to wander, and are offered natural shelter outdoors instead of being penned into indoor crates.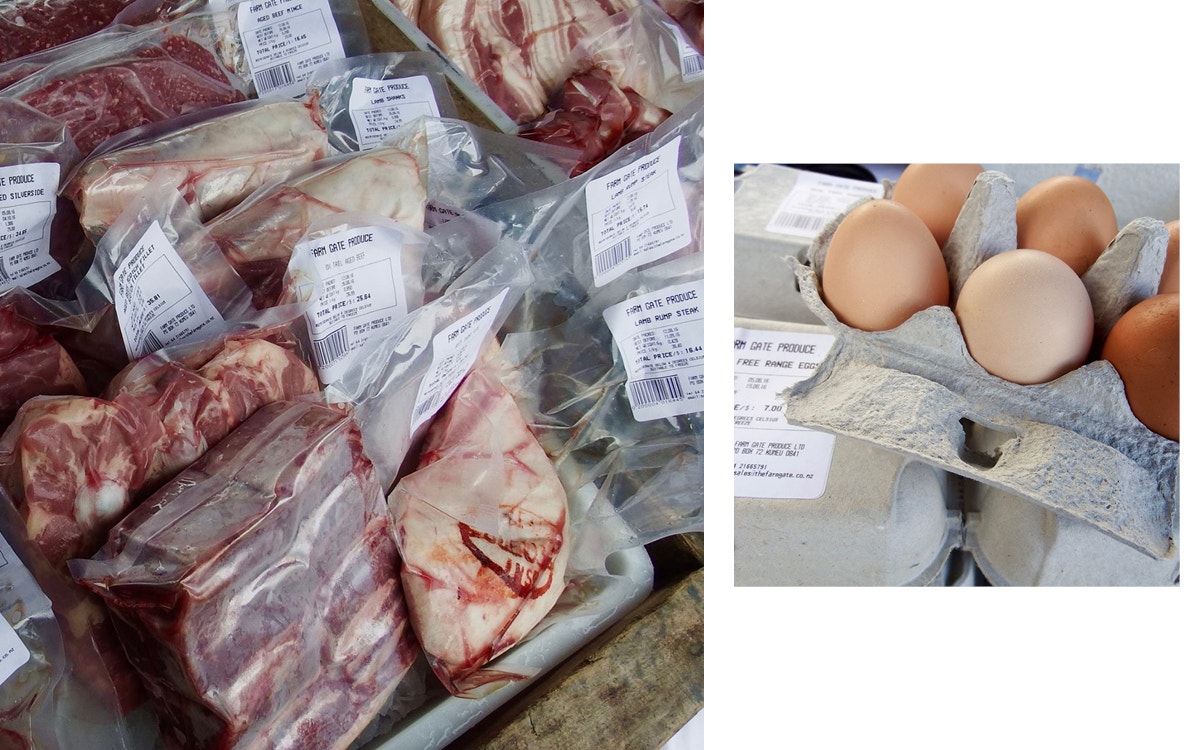 Good things in small packages
As featured on MasterChef New Zealand, Organic Herb & Seedlings is a company based in Warkworth that sells tiny vegetables. There are so many uses: garnishes, platters, or just really small meals for those of us trying to slim down.
Available for purchase from farmers markets in Parnell, Matakana, and Grey Lynn, this little company only grows seasonally. No genetic modification, no hydroponics, and certified organic - their microgreens are at the whims of the macroverse, and they're all the better for it. No dish at Cocoro is complete without a microgreen or two.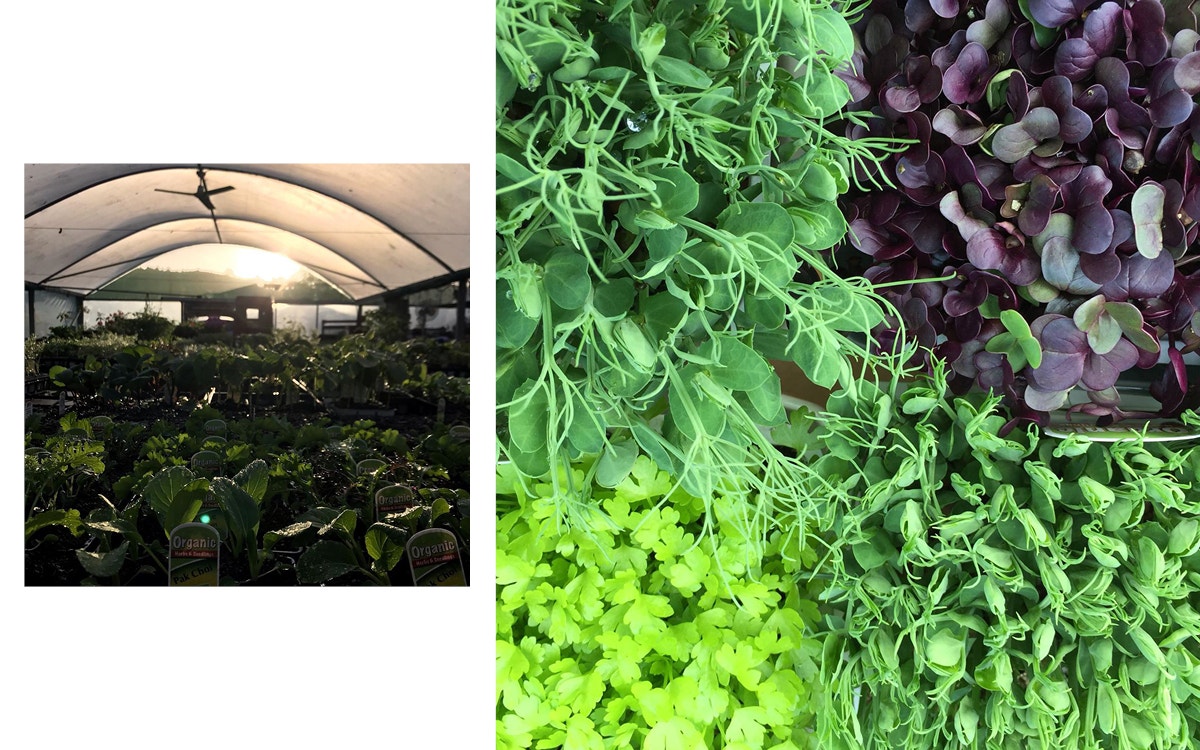 Photos: Getty, Honey by the Sea, Goat Island Dive & Snorkel