Words by
Imagery by
May 2022
The 2021 Olympic Games are officially kicking off this week and with surfing being one of the first events to get the games going, we thought we'd reach out to one of NZ's local surfing pros all-around legend Zen Wallis to find out more about his love for the sport. Owner of the Piha Surf School and currently competing at the Trans-Tasman Cup, we found out more about Zen's passion for surfing and what competing means to him.
First off, tell us a bit about yourself and how you discovered your passion for surfing.
I was lucky enough to grow up in Piha, where my passion for the sea and waves started well before I could even remember.
The buoyancy of water and the power of waves brings boundless joy, and you can see that manifest in such a pure form in babies and young children that get to experience it. I remember hooting and laughing with my brother as we got shot out of the keyhole on big surging waves, riding bodyboards before we started standing up on surfboards. I began surfing at about 5 years old and over time, my passion for it has grown, morphed, and changed many times and in many ways.
Based out on the west coast of Auckland you're lucky enough to have some of the country's best waves on your back doorstep, what do you enjoy most about living out that way?
Piha is one of the most incredible places I've ever come across in all my travels, both around the world and across our beautiful country. I've always loved the bush that we're surrounded by and the Waitakere Ranges that wrap around our little valley, it separates us from the city and allows us to be immersed in nature. I'm constantly in awe of nature and its serenity, power, and beauty.
We also get such variety in the surf with up to 4 metre tides, shifting sandbanks and the ever-changing NZ winds all affecting the way the waves break. The range of swells are incredible too, from big ground swells that have travelled all the way from Antarctica crashing around and wedging off the massive rocks through to perfect small corduroy lines rolling in to peel gracefully down the many banks, it never gets boring.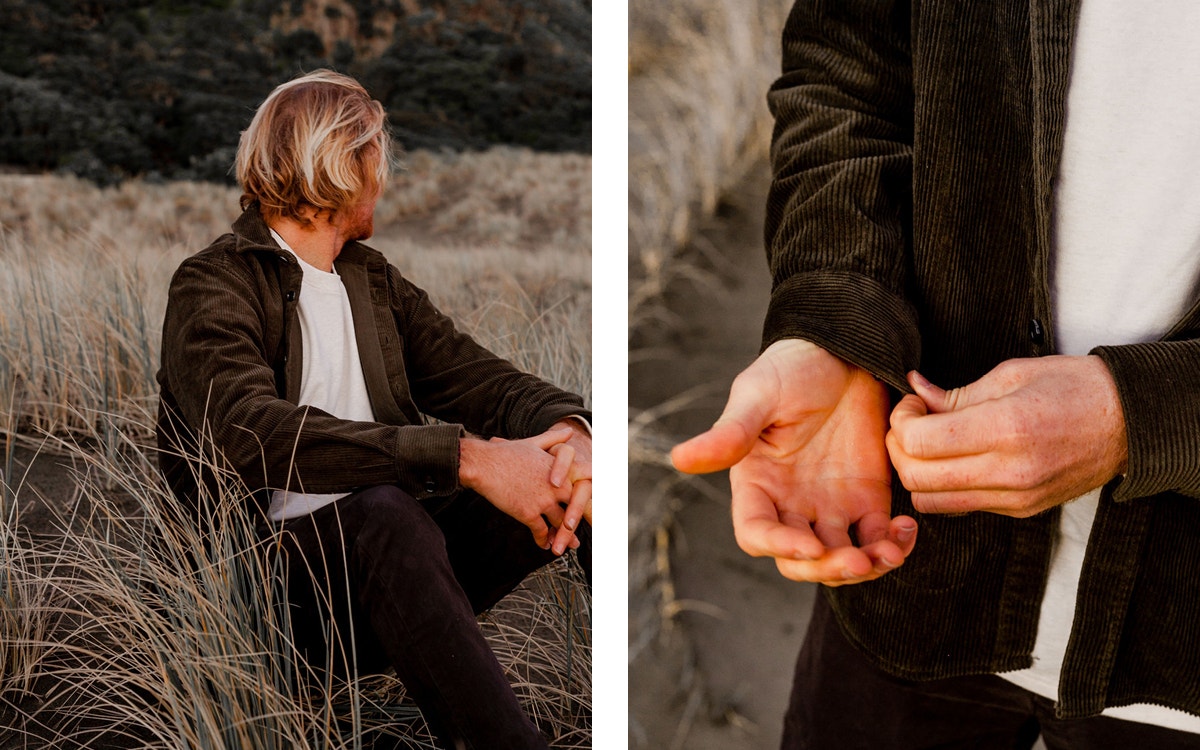 You teach a surf school out in Piha, what was the motivation behind this?
Our dad teaching us, our friends, and the local kids in the community how to surf which eventually grew into him setting up Piha Surf School! As he continued to coach us with more people joining, I naturally progressed to helping out when pretty young.
Dad also coached our primary school cricket and rugby teams where everyone knew their position and were proud of the role they played, by the second year we won every tournament we played in. I grew up watching my Dad as he helped myself and my peers find our strengths, work on our weaknesses, and saw him transform even the least confident and skilled kids into experts in their roles - I learned a huge amount from him.

By the time I was at high school I was helping coach a lot more and enjoyed the challenge of finding what techniques and ideas worked best to help each individual best progress and meet their goals while having more fun. I was blessed with incredible teachers right through my schooling life where I picked up many great teaching techniques and got a neat perspective being on both sides of teaching and being taught, coaching, and being coached.

I did well at school and thought I'd end up doing engineering, art, and/or science at university but as I finished up at high school, my skills and achievements in surfing started to really take off and guide me around the world. Being able to have the flexibility and freedom to travel and compete while still having work to come home to fit together so well. The more I did it the more I realised that teaching and coaching surfing was something I both really enjoyed and was passionate about. I've owned Piha Surf School for over 10 years now and although there's no university degree, I'm an expert at what I do and feel lucky to be able to change people's lives in a positive way and help bring so much joy.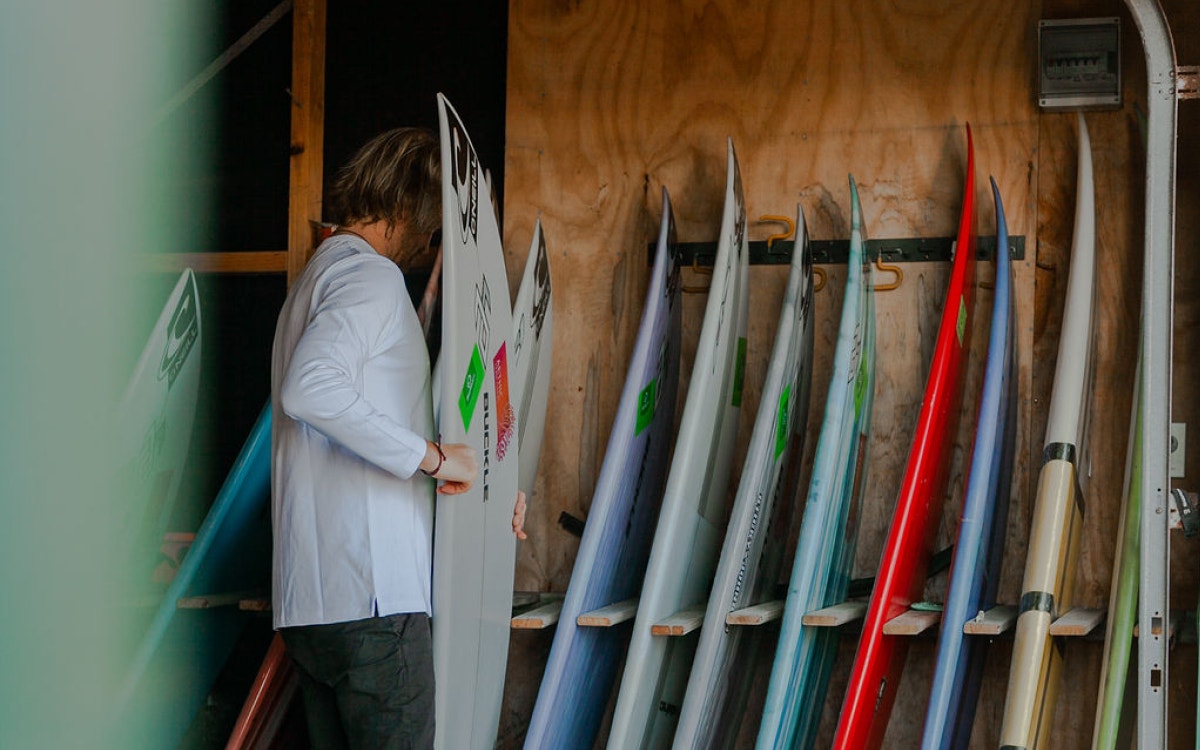 Every surfer, young or old, has a story to share, what's your best surf story to date?
So many! Which one is best probably depends on the eye of the beholder. It could be riding waves with dolphins or being chased across the width of Lombok by a crazy bus driver, exploring castles in Ireland, driving the crew around Honolulu in Skummy's limo, showing the 'Who is J.O.B.' team around Aotearoa – it's hard to tell.

It may be when I was riding back from Gas Chambers when my bike brakes locked and my wheels skidded through the sand as a big flash ute drove past the entrance, I bumped it with my wheel and two massive Hawaiian dudes got out of the car. With murder in their eyes, they towered over my little 15-year-old frame and I prepared to have the crap beaten out of me - my little brother melted into a hedge bike and all!
When I spoke, the driver looked at me closer and still yelling asked where I was from. His mood abruptly changed as he slapped me on the back and exclaimed, "Ahh I LOVE Kiwis! You don't be riding your bike down that track Kiwi boy! You walk it down from now, aight!" We almost left as friends, it helped there was no damage at all but I was grateful as ever to be a Kiwi.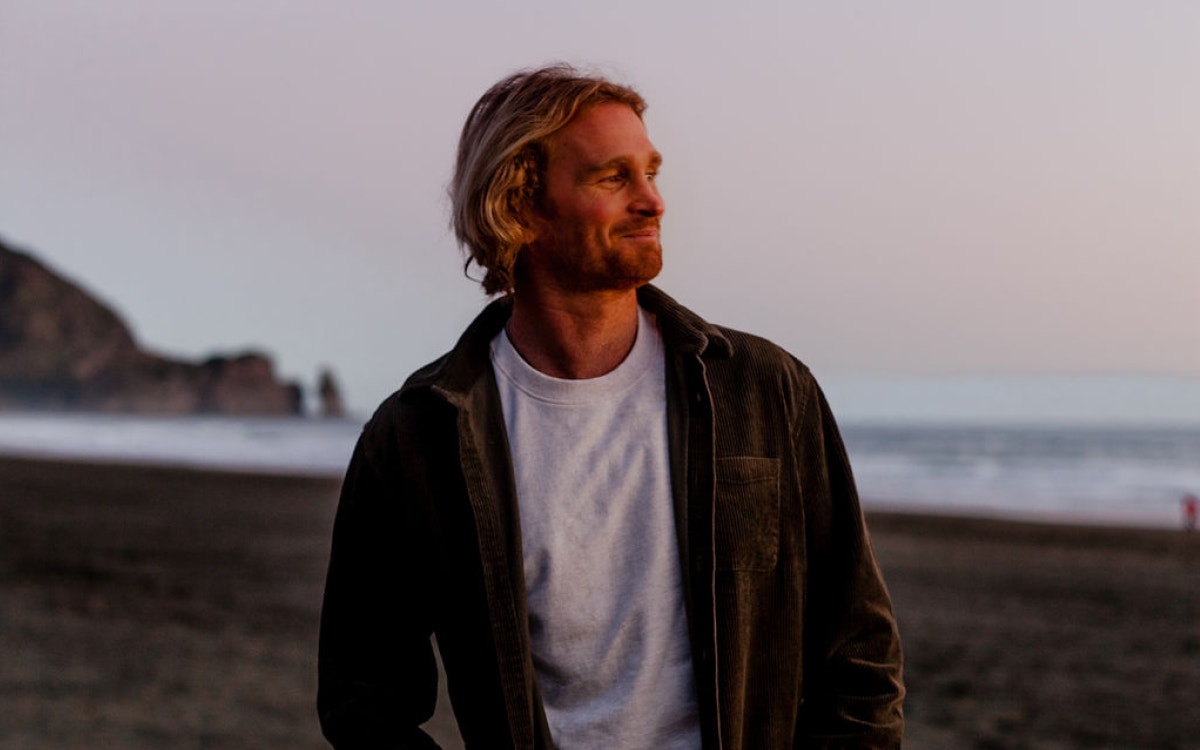 You're heading to the Trans-Tasman Cup to compete, what does this mean to you? It's such an incredible achievement!
I'm stoked to be in the team and get to be a part of it! This is the 10th time I've been selected to represent NZ internationally so it's a bit of a milestone. The Trans-Tasman Cup is an epic new competition incorporating both longboard and shortboard, where all contestants have to surf both crafts. It consists of a leg over in Australia at the legendary Kirra on the Gold Coast and another here in NZ possibly at Piha but with the potential to be at several of our other awesome line-ups.

Team surf events are super fun and competitive, this one being exclusively about team performance will accentuate that, we're all really looking forward to it.

Whether it's aspiring surfers or anyone reading this, do you have any words of wisdom or learnings that you could pass on?
"Don't waste time and energy on things you can't change." - my great grandfather Eric Wallis