Now that the morning commute has turned into a numb toes nightmare, we're dreaming of cosy cabins, roaring open fireplaces and adventure. Here are five destinations we're into at the moment.
Lake Tekapo
Just a couple of hours' drive from Christchurch, this cute town has hot pools, an ice skating rink and a tube park for tobogganing (you know you want to), as well as picturesque shiz like a pristine lake, lupins, and the stout little stone Church of the Good Shepherd. It's an ideal spot for a winter escape.
Do: More than 4000km2 of the McKenzie region has been declared a dark sky reserve, meaning there's almost nothing in the way of light pollution at night. This is one of the best places in the world for star gazing, and a night-time trip to the University of Canterbury's Mount John observatory can be magical.
Stay: Log fire: check. Outdoor bathtub: check. Handy to "town": check. Kentmere Cottage satisfies requirements.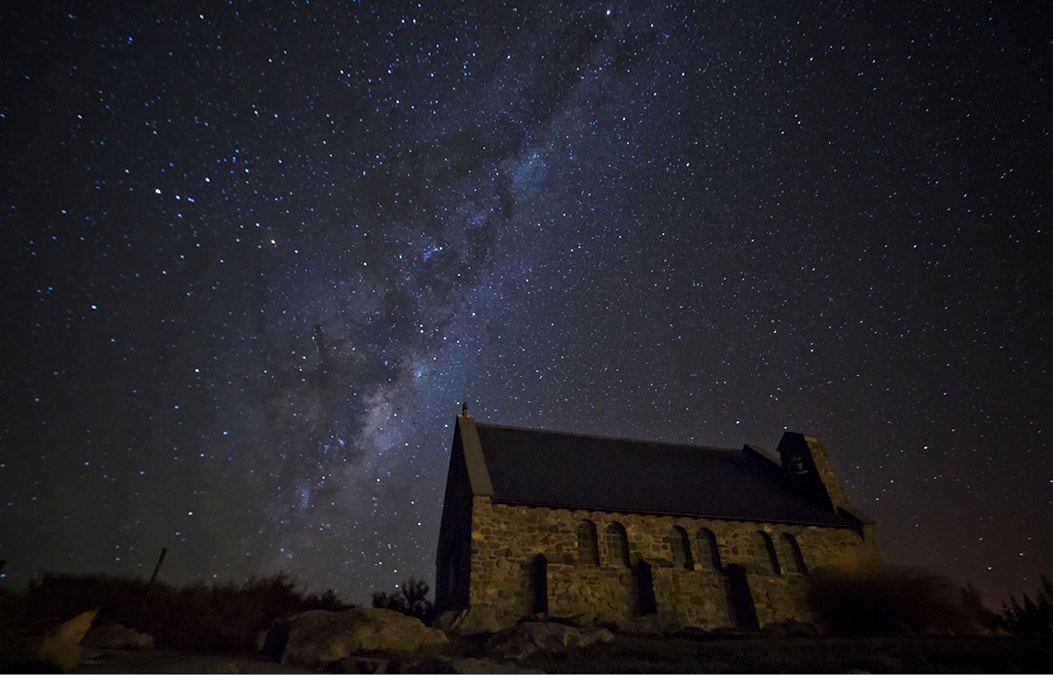 Akaroa
A former French settlement in the middle of a volcano, Akaroa has always had a certain doughty charm. It's where Frank Worsley, the Kiwi hero who captained the Endurance for Shackleton is from. On a fine day, those moody Banks Peninsula hills will beckon you, and reward you with bracing air and views for days.
Stay: When you just want to get away from it all and money's no object, there's Scrubby Bay on the Banks Peninsula. Run by luxury property group Annandale, it's got to be one of New Zealand's and the world's most luxurious spots. A Patterson & Associates-designed beach house nestled in a very pretty private bay, it's got simple, rustic, cedar-clad charm, but it's also WiFi enabled, with a hot tub out the front, a heated pool in the back and a fancy chef's kitchen.
Do: There are things like nature tours, yoga and art classes offered, but if I stayed here, I wouldn't go anywhere. I'd sit in the hot tub, drink something nice, and helpfully look out for rare Hector's dolphins, which are sometimes seen in the surrounding harbour.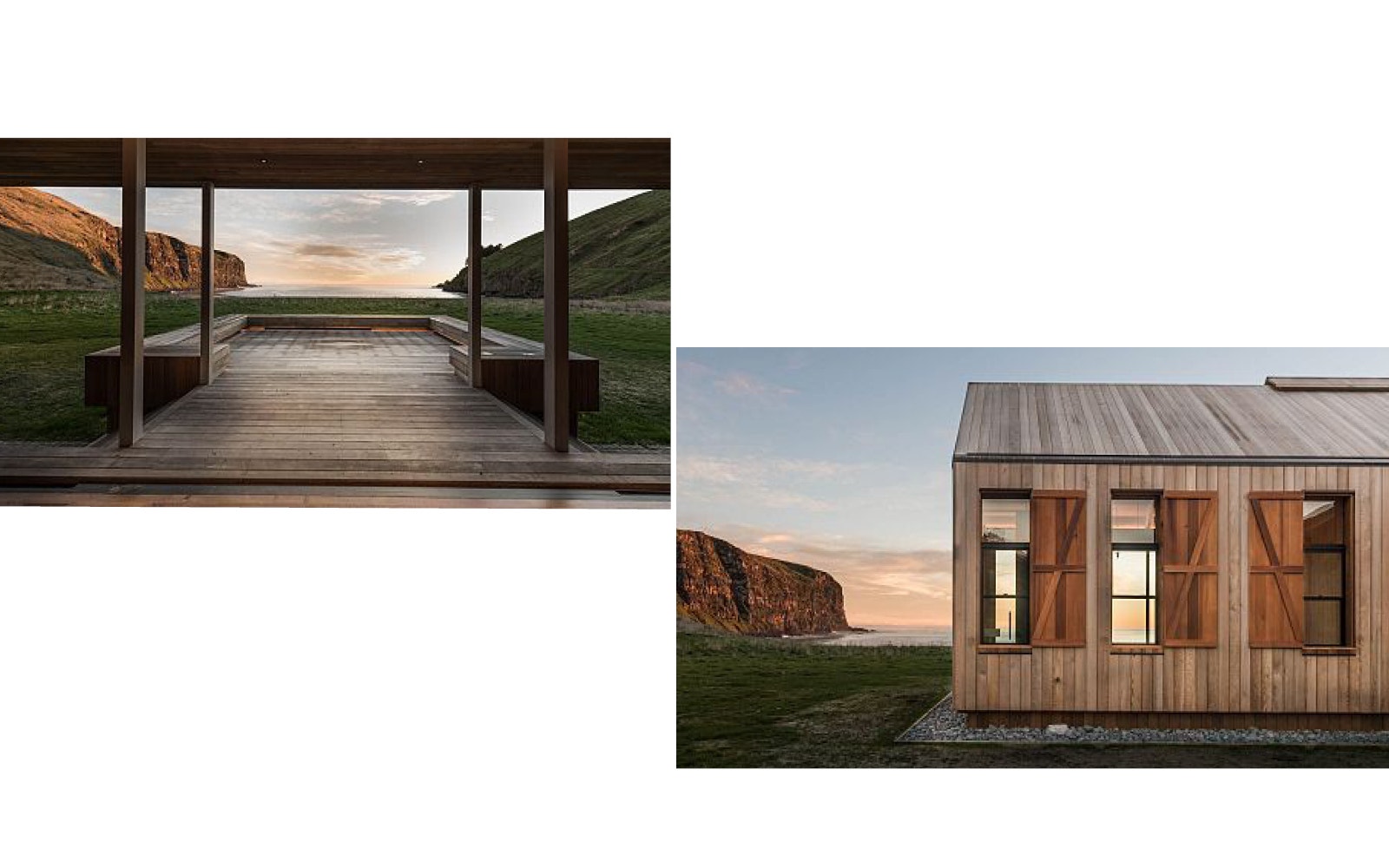 Gibbston Valley
During the busy season, when Queenstown is absolutely packed out, try surrounding neighbourhoods like Arrowtown and Wanaka. Though still busy, they feel like a refuge in comparison, the way a winter escape should.
Do: You probably know all about the skiing on offer, but did you know that at Snow Farm, you can try the leisurely pursuit of snowshoeing — gear hire, a lesson and a trail pass costs $45 — or dog-sledding, where you drive a team of huskies through the high country, either during the day or on an exhilarating moonlit session. Also, the venison pies at the Arrowtown Bakery are mandatory, though they often sell out by mid morning.
Stay: The Gibbston Valley Boathouse, with three adjoining double bedrooms, is in a sweet setting, beside the Kawarau river, with mountains all around. It's a bike ride away from several award-winning wineries, including Amisfield and Peregrine, and the Gibbston Valley Cheesery is nearby too.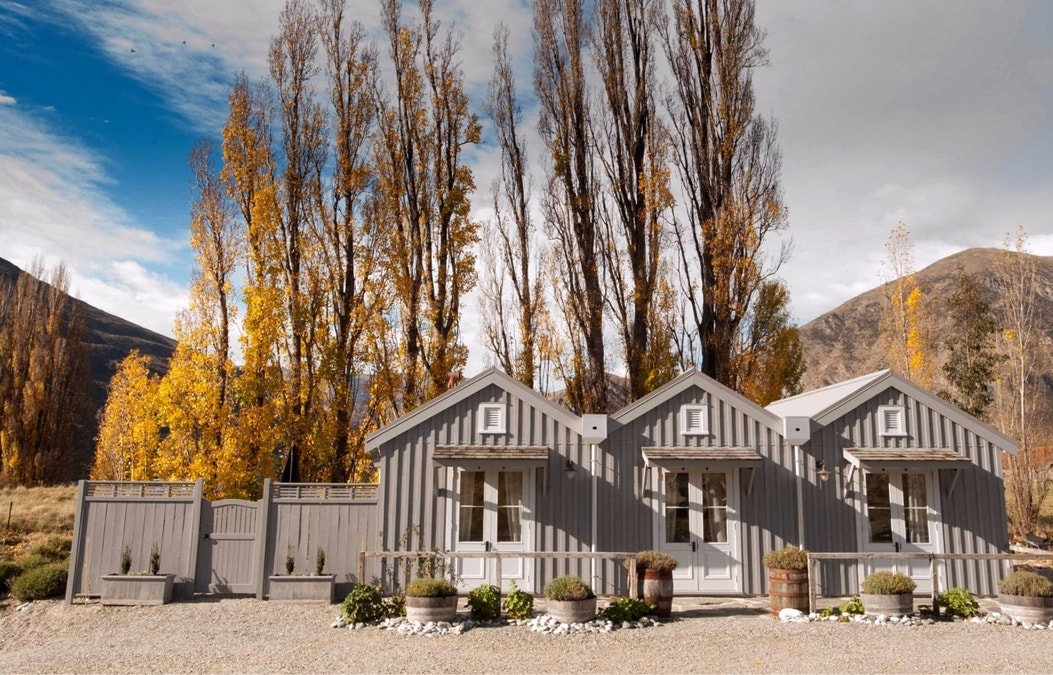 Raglan
Raglan's one of the most crowded surfing spots in New Zealand — but not in winter! If you're brave enough, make the most of the punishing cold and take some discounted surfing lessons. Just remember to give way to locals. Otherwise, check out the Bridal Veil Falls, hike to the top of Mt Karioi or just revel in the nothing-to-do vibe you can only get from a surf town in the off season.
Stay: Keep an eye on Indicators surf break from this treehouse-like property, which in true Raglan fashion, is solar-powered and off the grid, but cosy and comfortable. Or kick back in a surprisingly luxurious and warm yurt, maintained by the folks who make Raglan Coconut Yoghurt.
Do: Opened this year, Wallis Bistro has a fantastic menu of sophisticated dishes that make the most of local ingredients, a garden and a deck for sunny days, and roast dinners on Sundays.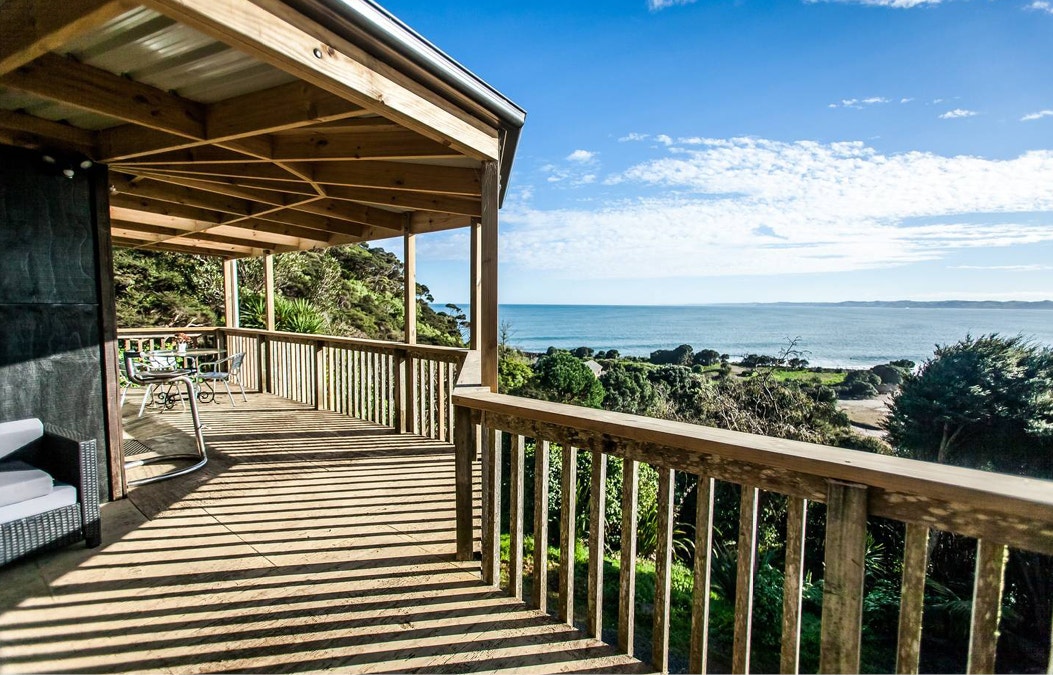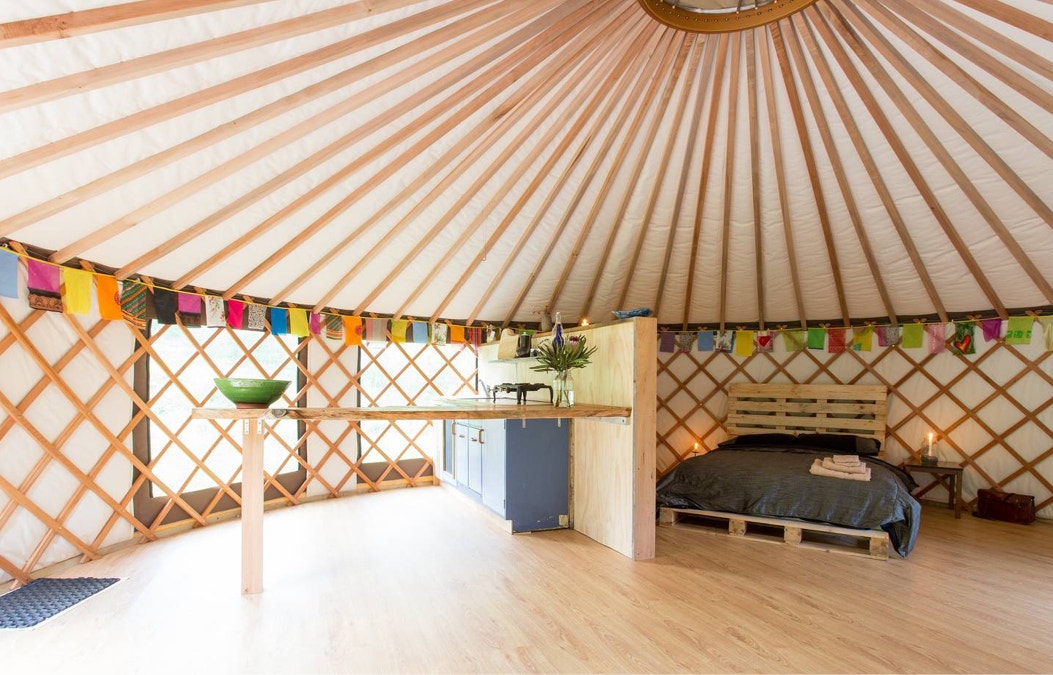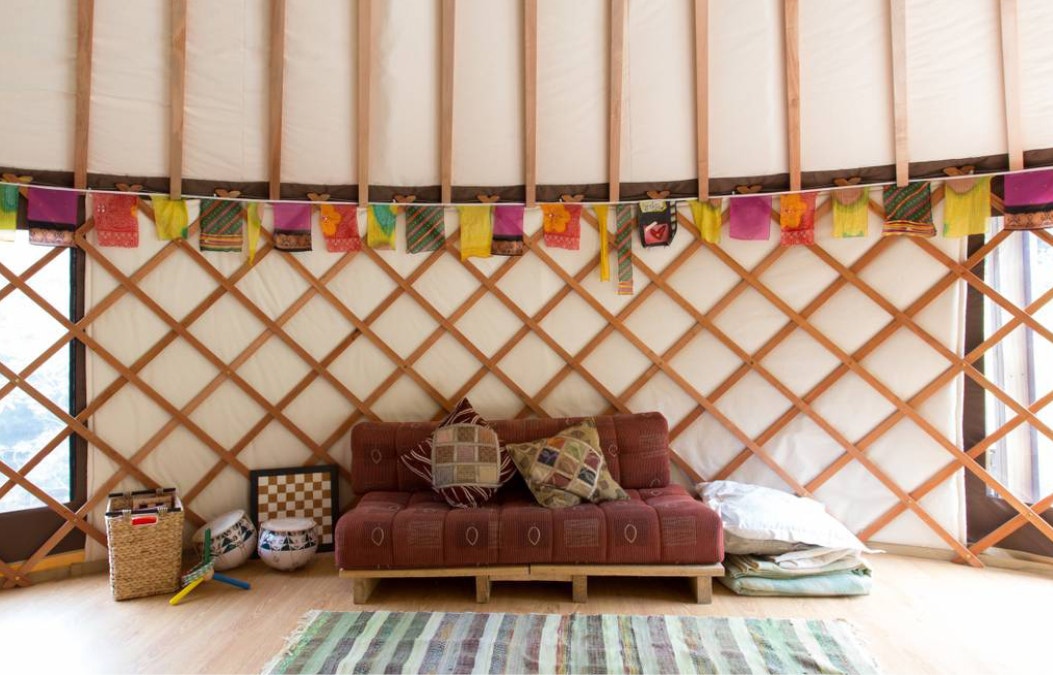 Haast
With its wet climate, winter is the time to explore the West Coast's raw, spectacular landscapes. The waterfalls will be cranking, the ancient rainforests impossibly lush and the beaches wild and rugged. In fact, the whole of the South West — Te Wahipounami — has been designated a world heritage site for its mix of mountains, glaciers, rivers, gorges and forest ecosystems still intact since separating from Gondwanaland.
Do: Mount Aspiring is one of our biggest and least developed national parks, making it amazing for long walks. But if the weather is against you, there are still lots of short walks that are easily accessible from SH6, including to the Thunder Creek Falls, the Blue Pools and to Roaring Billy waterfall.
The West Coast is also the ultimate destination for whitebaiting — its season opens on September 1 — but stocks need to be managed and the West Coast has its own rules so if you're mining for 'white gold', check DOC's regulations first.
Stay: The Makarora Tourist Centre on the Wanaka-Haast highway has a bunch of classic A-frame chalets surrounded by native bush (which means waking to native birdsong). It's clean, basic and at night, very, very quiet.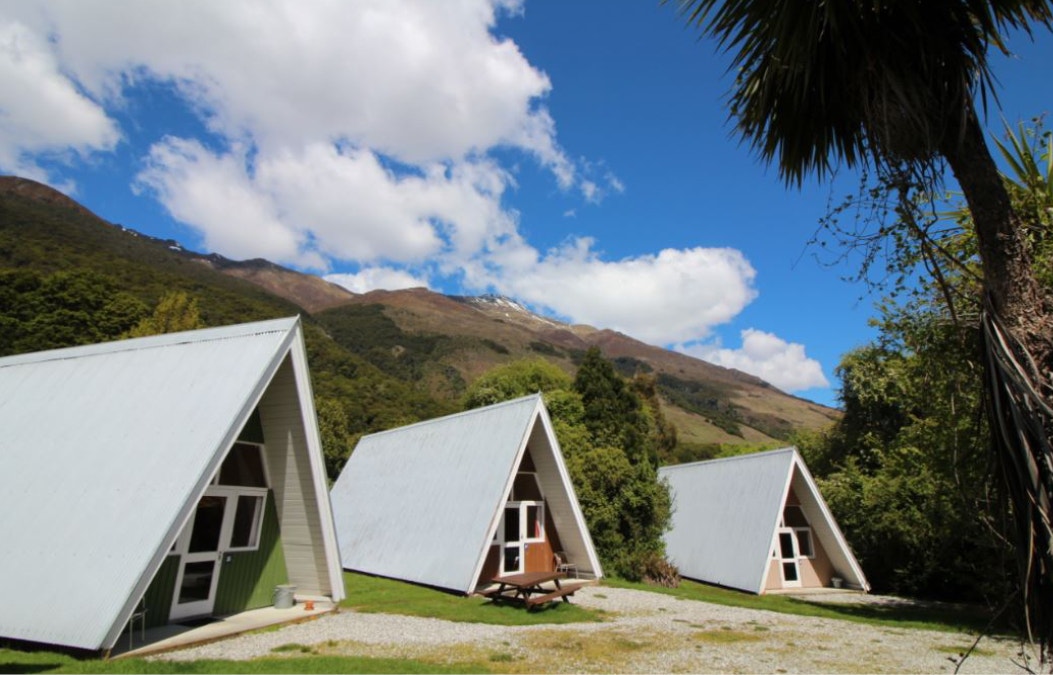 Photos: Getty Images, supplied.