No matter how small you keep the guest list and how much you delegate, weddings are stressful. What you need out of a honeymoon, then, is downtime. Space with your beloved, and the freedom to pretty much not get dressed, ever.
Yet it seems hardwired: think honeymoon and we think jetting off to sunshine, white sand and turquoise sea, a fancy resort somewhere. And fair enough. For those getting married in winter the thought of a week or two on a tropical island might seem even more of an obvious choice. But should it be?
Sure, there'll be plenty of snorkelling and cocktails served in coconuts, but also, there'll be hassle. The palaver of getting to the airport three hours before the flight, of remembering your passport, of all that sunscreen you'll need to protect your poor, winter-pale skin. Then there's the people. You and your new spouse – the only person you want to be around right now, surely – will be surrounded by people on the plane and in the resort: just one of the masses, swept along with the madding crowds.
Seed of doubt officially planted. Excellent. Now picture this: a roaring fire. Fluffy robes and a huge all-white bed. A view of snow-capped ranges, a glass of malbec, and no-one else within coo-ee.
Tempted? We've found five stunning, secluded spots that might just seal the deal, and persuade you to stick close to home for your honeymoon this winter.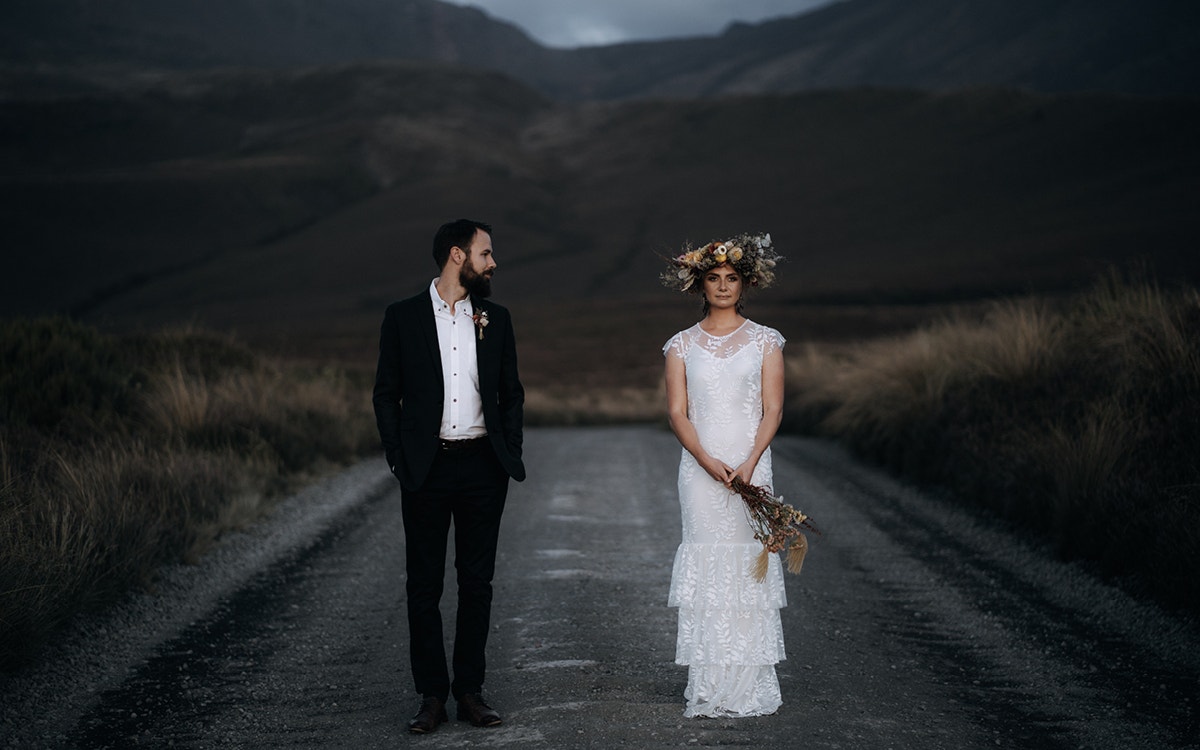 Magic Cottage
A few hours' drive north of Auckland there's a river, and just before that river hits the sea it meanders past a garden that feels like Aotearoa's version of Eden. Think flame trees and pōhutukawa, harakeke and water lilies, lavender and roses. Five glorious acres of it.
Perched right on the edge of that river – and cleverly tucked away in complete blessed privacy – is a tiny cottage that you might just want to stay in forever. We're talking proper eco luxury here. Magic Cottage is off the grid. The food is organic; there's lots of natural wood and crisp, snow-white linens. No telly: who needs one, when you can lie in the outdoor bath and watch the river pull by?
Nightsky Cottage
The landscape around Tongariro National Park is an escape in itself. All snow and gnarly mānuka and spectacular scenery: it's the kind of place that sends you home feeling deliciously scrubbed clean.
Now, imagine having your own little hideaway – a fancy one, natch – in the middle of all that weird, volcanic wilderness. You'd like no-one to be able to see you, of course. You'd like to be cloistered away with just the stars for company. And maybe the odd deer wandering past for a nosy. Such a place exists, and it's called Nightsky Cottage.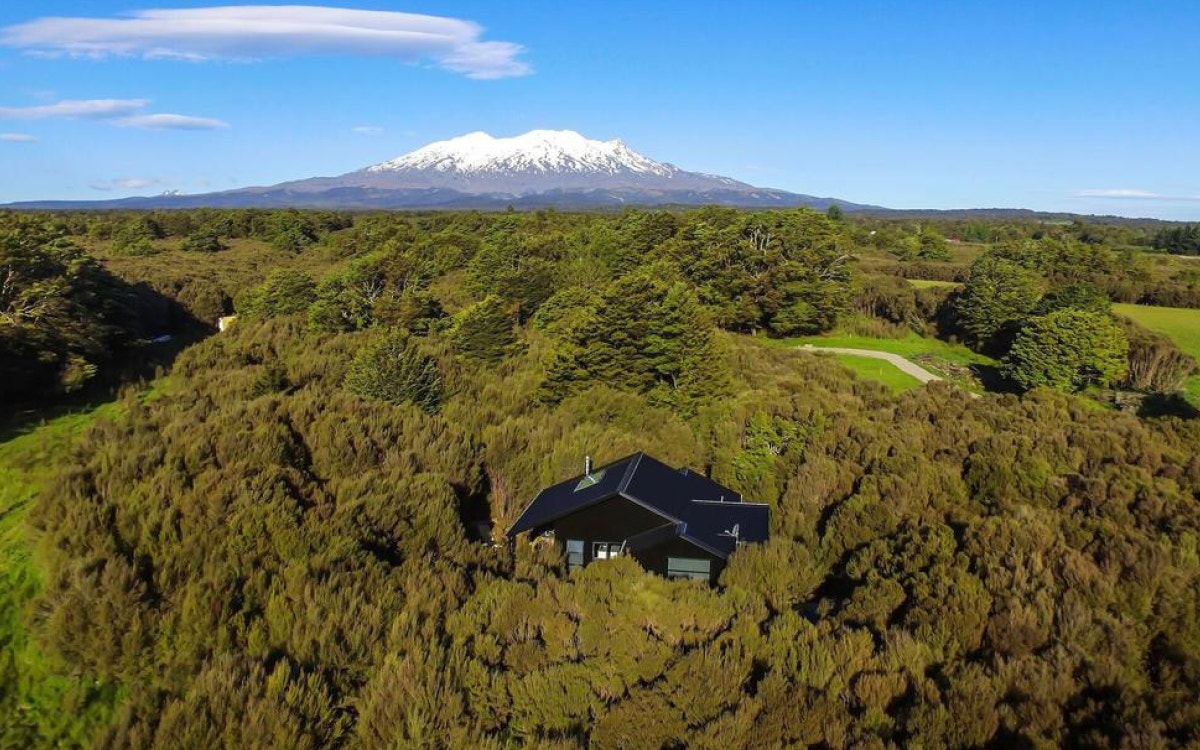 Auckland Council's most excellent baches
Imagine if someone went around putting a sweet, old-school bach in prime position on each of wider Auckland's best and most remote beaches. And then let you stay there. For quite cheap.
Thanks to Auckland Council that's… pretty much the deal. And for couples looking for a low-key, very Kiwi sort of honeymoon, these baches in regional parks are absolutely perfect. Think dawn chorus, long rugged-up walks on the beach, and having the entire park to yourselves when the gates shut for the night. Hot toddy on the deck, anyone?
Kahutara Pod
The Bachelor season two was, famously, an absolute trainwreck. But enduring the super-awkward show was almost worth it, we reckon, for the vicarious visit to the beautiful, see-through studio in which Jordan got cosy with Naz.
That was a PurePod. There are seven of these spectacular little glass boxes scattered in remote spots around the South Island, but for a honeymoon it's hard to go past the Kahutara Pod. Twenty minutes from the Kaikoura coast, with a view over the Kahutara River – and snow, and tussock – it's a masterclass in seclusion and serenity. No light pollution, no wi-fi, no-one but you and your love.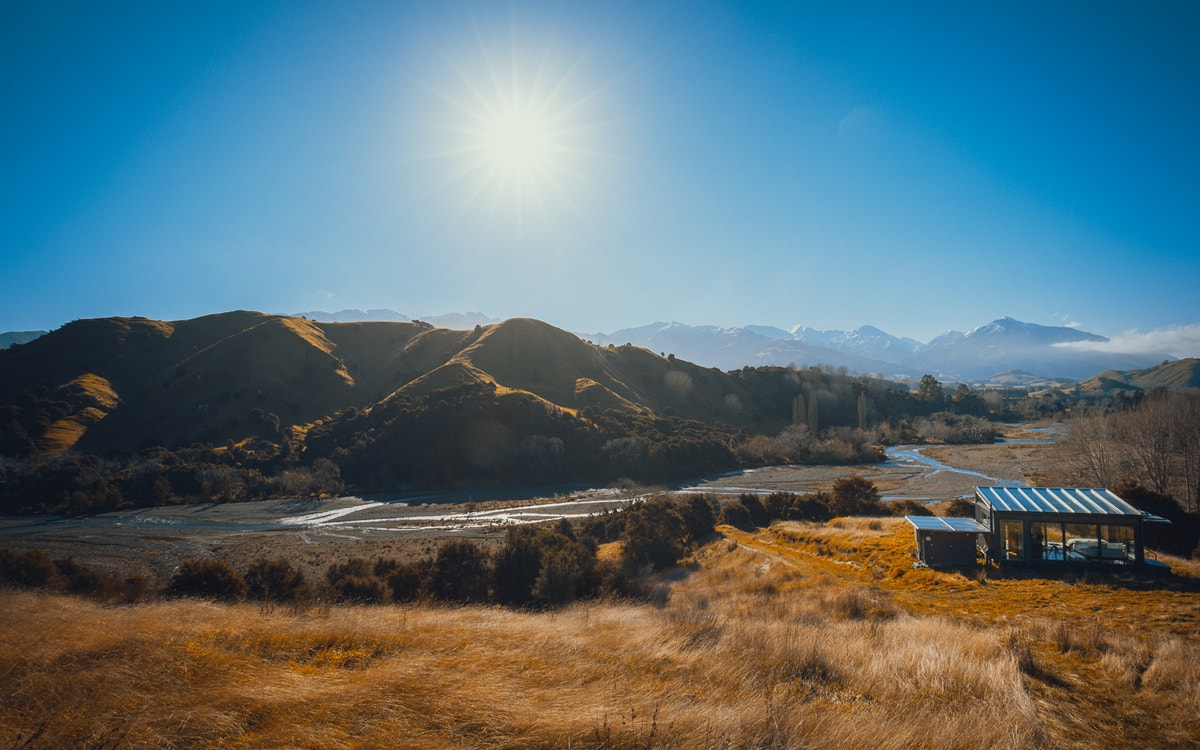 Safari Camp
Not nearly as rough and ready as the name makes it sound, this is a glamping spinoff of the luxury Poronui Lodge, tucked in nice and cosy beside the white-water and white noise of the Mohaka River in the Kaimanawas. All three tents are yours and neatly appointed in natural wood, wicker and white cotton linens. One is set up especially for cooking and dining, lest the living spaces become cluttered with your strawberries and Moët. Even better, there's not a longdrop to be found: the toilets flush, thanks very much, and the showers are hot. Oh, and the fishing – if you're so inclined – is unsurpassed.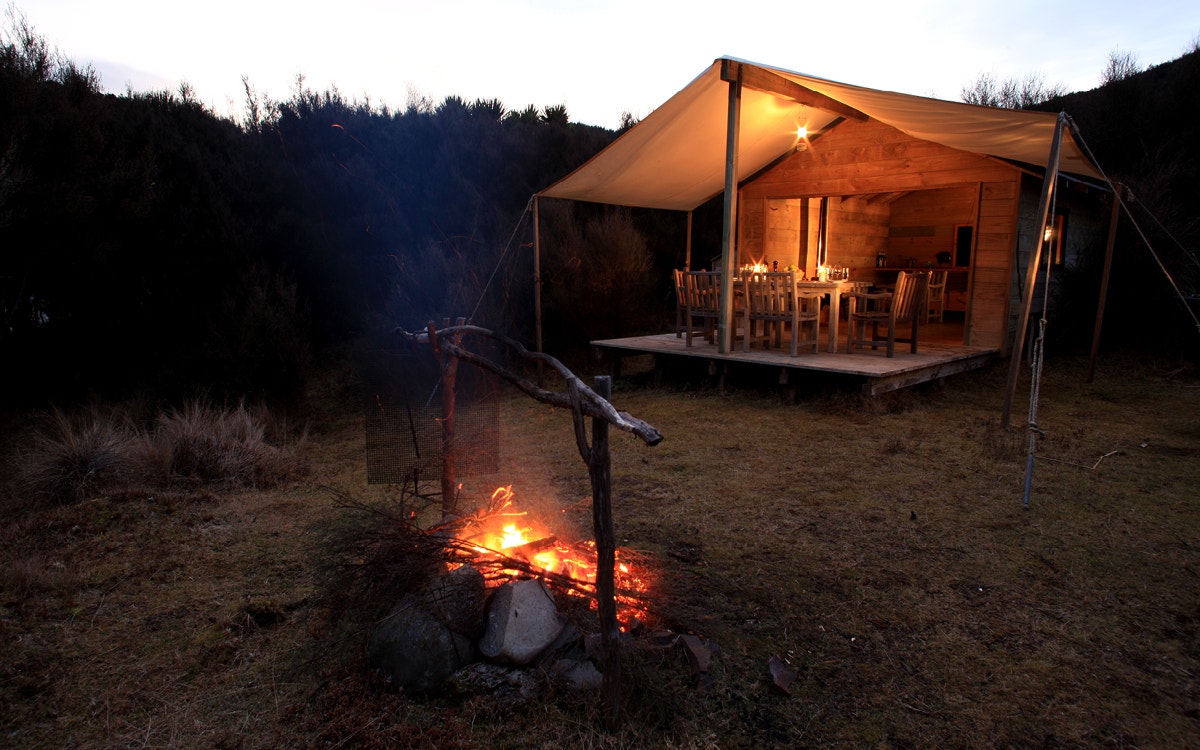 Photo #1 credit: Zanda Photograhy