Glenn Manchester is living the freelance dream, travelling around working as a videographer, a voiceover artist and a model, and spending his down time in the great outdoors, usually still camera in hand. His Instagram account captivates a dedicated following, and showcases his moody, painterly photographs of New Zealand's scenery. Recently Barkers asked Glenn to hit the road and put the results of their latest collaboration with Swanndri through their paces. We asked him to tell us about his sweet Landcruiser, explorations and why he doesn't location tag the best spots.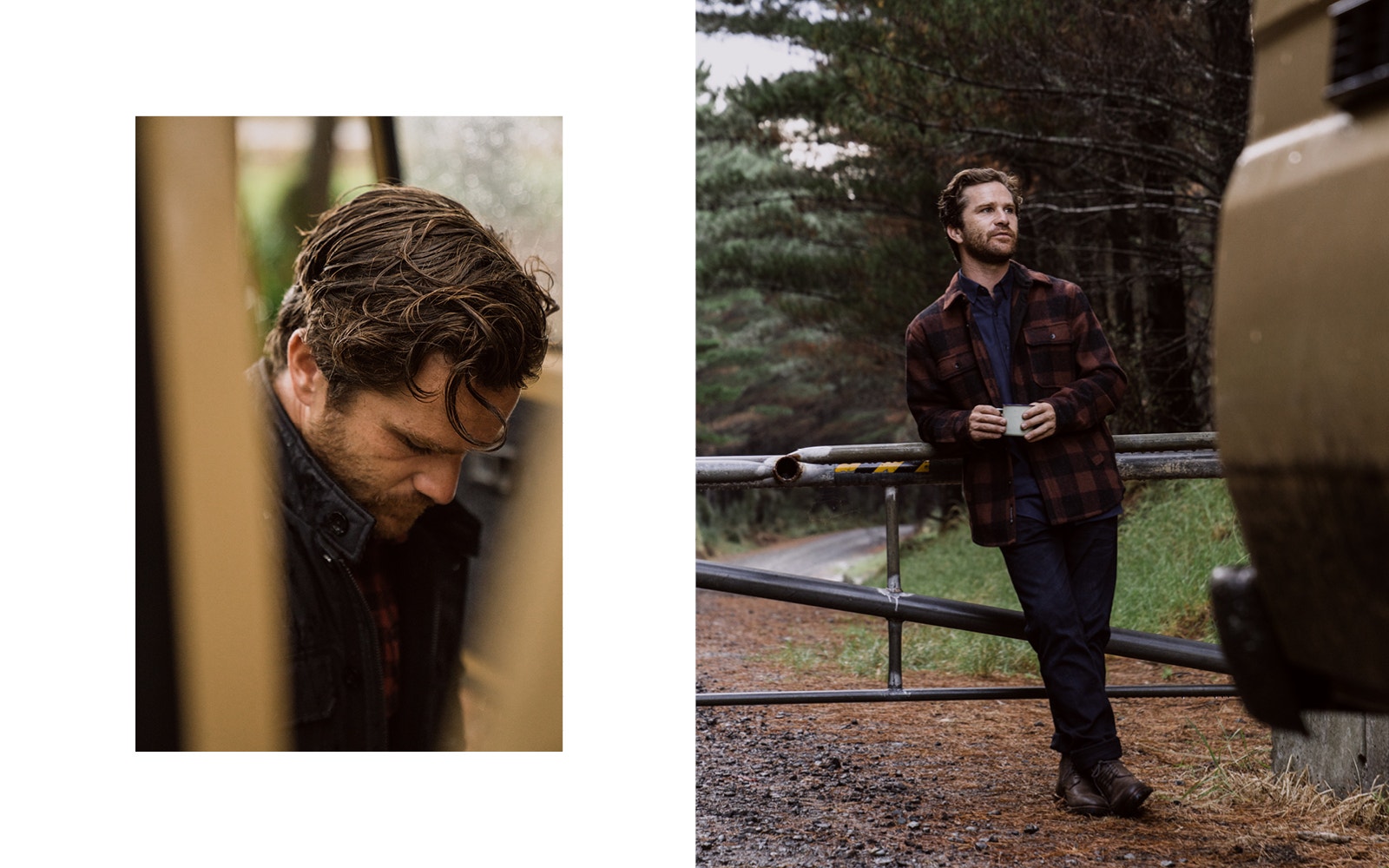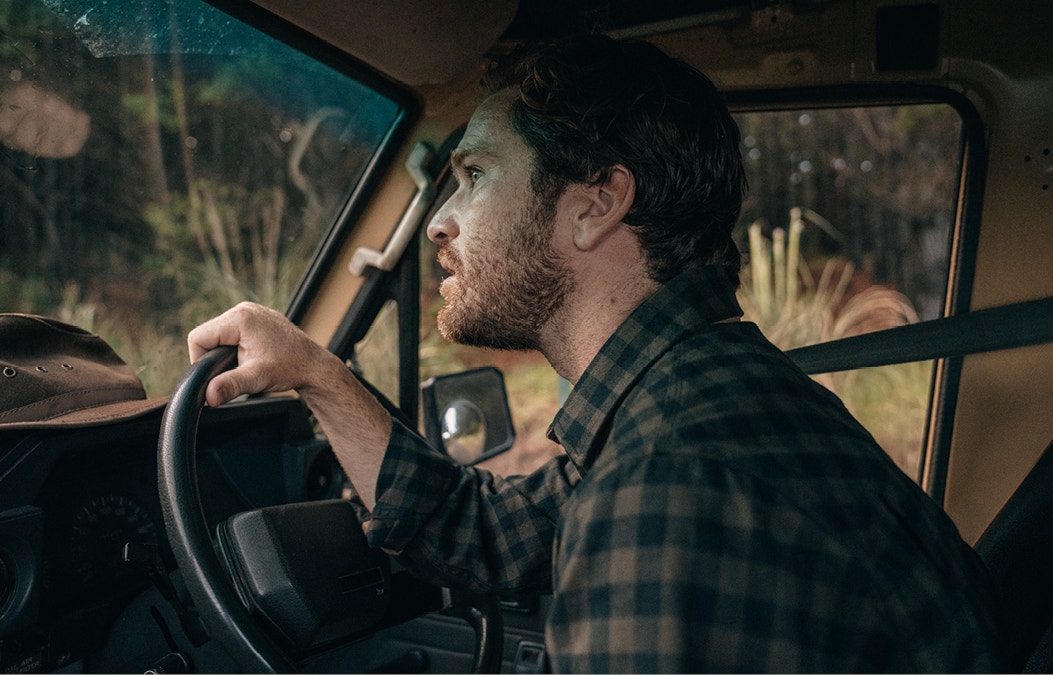 I've been a cameraman for 12 years. I started out at Juice TV, then worked for production companies. There's a lot of travelling around the country, and a lot of early mornings, afternoons and sunsets when you're making the most of that golden light. I tend to keep my camera with me, and I often think 'I'll come back here in my own time, when I can enjoy it more'.
When I'm not working, I just love to get outdoors, camping, fishing, cooking. My aunty has a ski house down in Raetihi and if I don't have work on, I'll go down there — trick around, chuck on a fire, go out and take some photos. I do a lot of solo missions like that.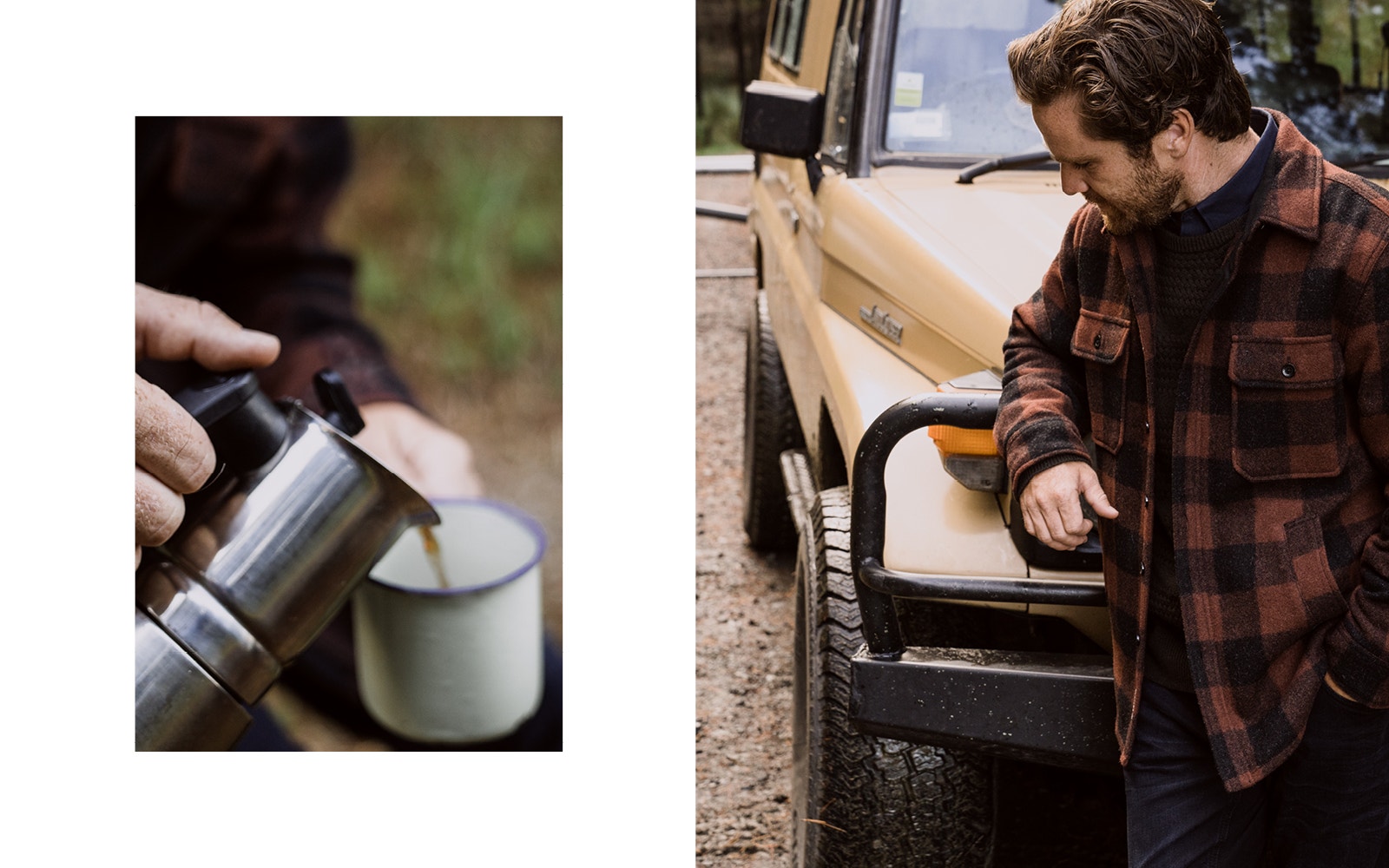 My Landcruiser is so practical for my gear and bikes when I'm working, but it's also so photogenic. Random people will message me because they've seen me driving and recognised my car from Instagram.
I built out the back of it before a road trip last year. I'd never built anything in my life but it was a fun little project. I built shelves, a bed, some storage and chucked a mattress in the back. I got a sewing machine and stitched up curtains.
I know the guys who do rooftop tents… They suck up a lot of gas if you're going far, but it's got a built-in mattress so it's super easy to set up. They're big in the States and Australia where you've got creepy crawlies. If you're low in space, your tents already there on your car. The ventilation is good — all the sides open up. And it looks cool and it speaks 'adventure'.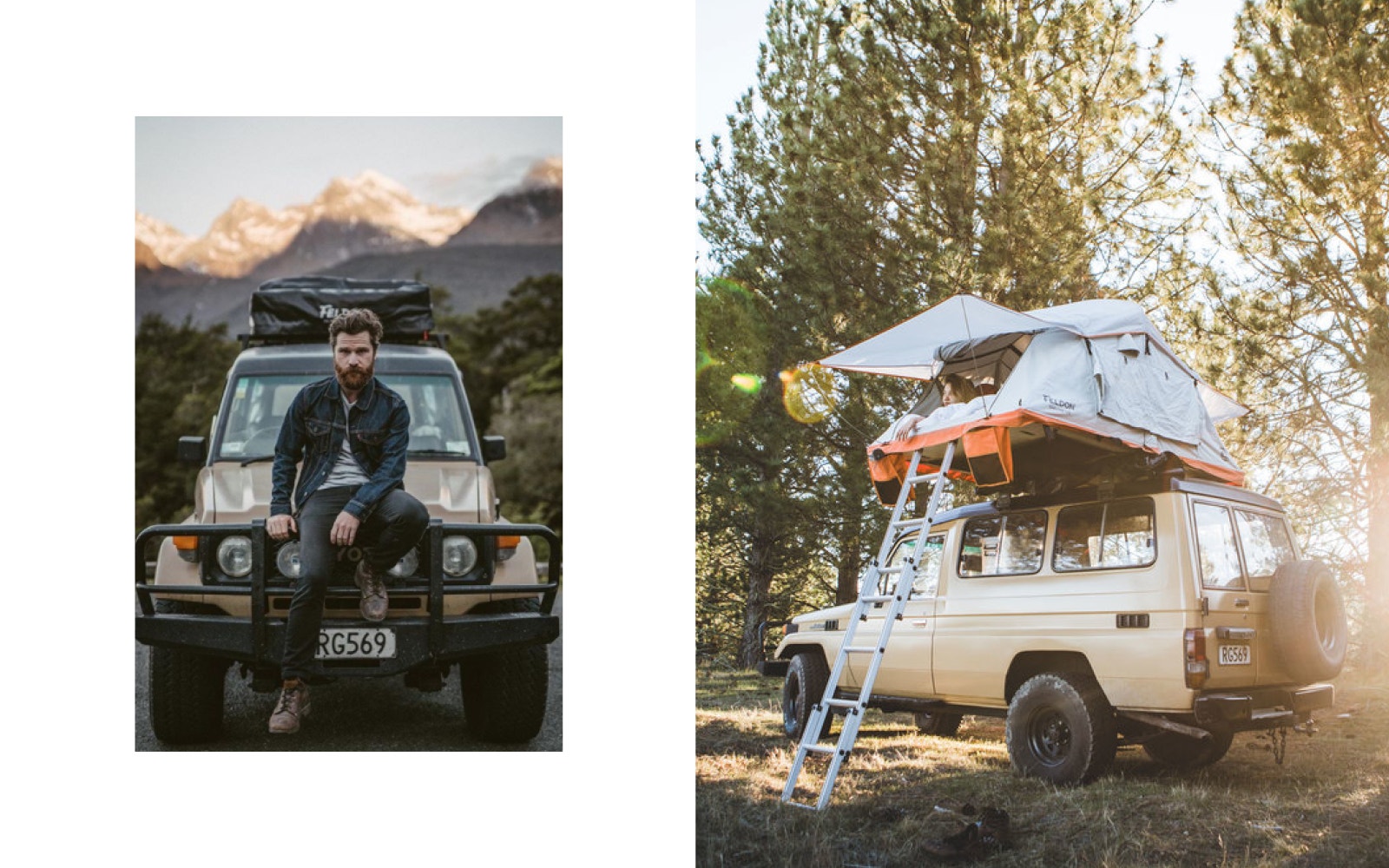 Over the last couple of years, I've done three or four trips to the South Island. I'll take two weeks off work and drive down from Auckland. The scenery's so good and I love picking up hitchhikers.
I picked up one guy who didn't really have a destination. I was going to the West Coast and he just hung out for a day. We were sharing stories, cooking together and it started pouring with rain when he was about to set up his tent. I said, I'll be in my tent, you can just sleep in the truck, which was quite cool. That's happened a couple of times.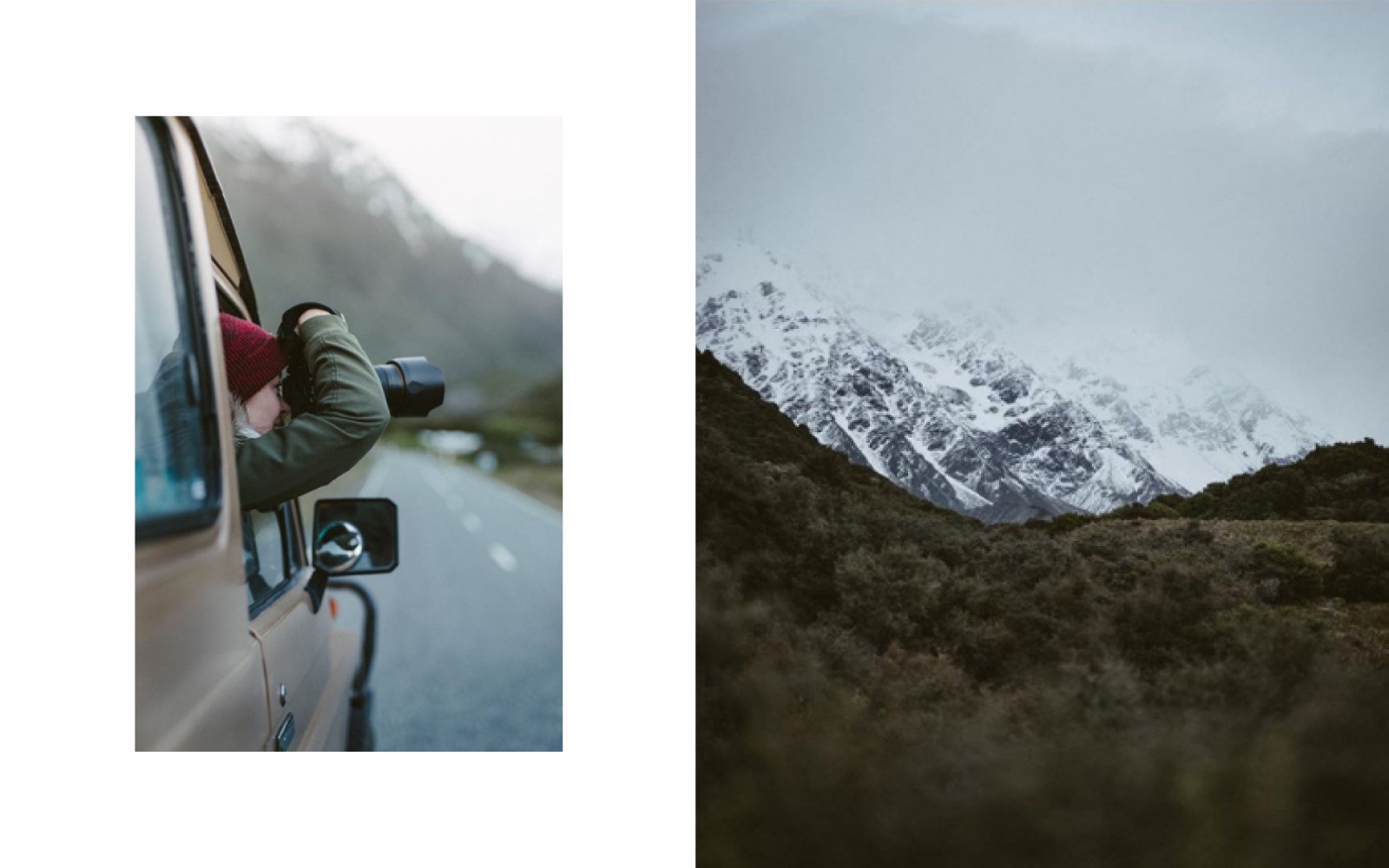 One time I was in Lake Rotoiti down in Nelson Lakes. I woke up and saw this guy packing all this stuff into a hiking bag. He had a big inflatable air mattress, and no car. I thought this guy's got no idea what he was doing. I went and had a chat, explained where I was heading and offered him a lift. He was from France, but originally from Sri Lanka, but he'd been living in Melbourne with a Japanese girlfriend, and they were on a break for a couple of months to reassess their relationship. He'd chosen not to travel with a phone or internet, but he kept posting her letters.
After a couple of hours of chatting, you feel pretty comfortable together, so I'd ask him to drive down this nice stretch of road while I took photographs of the car. Thank God he came back. That's what I love about travelling — meeting people and hearing their stories. I had a 19 year old hitchhiker who worked at a fish market in Nelson who was telling me about how he'd just met his first proper girlfriend.
I edit and grade my pictures with photo editing software. I don't use Instagram's filters. You want a consistent look, with consistent colours and mood. My stuff is kind of moody — I wouldn't take a photo at a beach in the middle of the day, or if I did, I wouldn't post it to my Instagram.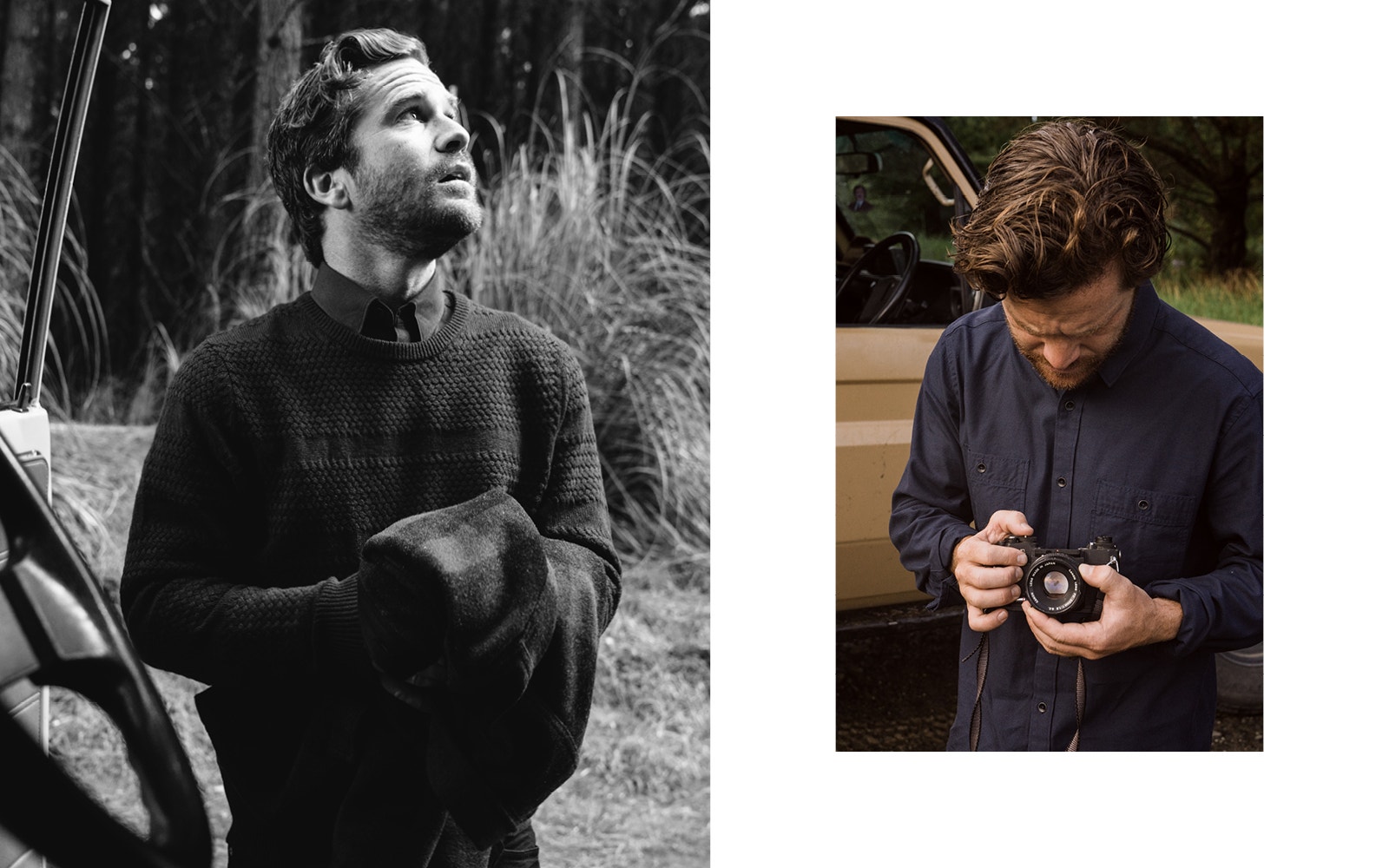 Sometimes, I choose not to location tag a place. Some places you want to keep special. You look at the Blue Springs at Putaruru: because of Instagram, people start going there more, it spreads and spreads and there are so many people going there and leaving rubbish that it's not the same as it was.
How did my Instagram following grow? I've never really been worried about the number of people following me, but I guess what I'm doing has resonated with some people and the numbers have organically grown. When I started I just wanted to make an effort to experience and enjoy the natural beauty we have in New Zealand, I think others probably feel the same. If I'm inspiring peole to get out there and explore, that's really cool.
I go out no matter what the weather. It's annoying when people bail on you because it looks like it's going to rain. The number of times I've been out when it was forecast to rain and ended up being fine... Also, New Zealand is so amazing, whatever the conditions. Just take a camera and you're all set!
Check out Glenn's adventures on his Instagram account: @glennmanchester, and his website: glennmanchester.com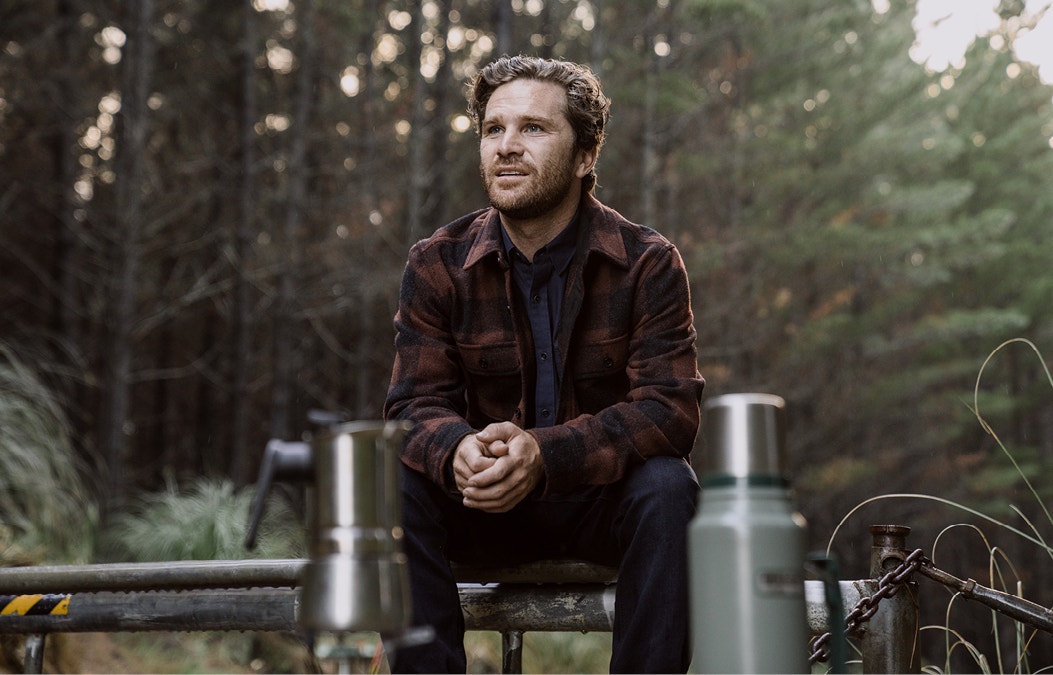 Photos: Barkers, Glenn Manchester