You might have seen some filthy moustaches popping up your mates' faces this month. You might even have grown one yourself. Robert Dunne from Movember had a yarn with us about how a few Melbourne lads started one of the biggest men's health movements in the world.
For nine years, Robert Dunne has been the country manager for Movember New Zealand. It's more than a month of Chopper Read impersonations; it's a global fundraising and facilitation platform that revolutionises the way we look at men's health. The company funds research into prostate and testicular cancer, and pours resources into suicide prevention.
Dunne and his team work year-round to create healthier, happier men. He sat down to talk about what lies beneath the moustache.
What's Movember's origin story?
It started over fifteen years ago in the hipster capital of Fitzroy, Melbourne. Back then, you didn't see much facial hair on the streets, and definitely not in white-collar workplaces. Four or five guys were talking at the pub about things that had gone out of fashion, and the moustache kept coming back up. So for the next month, which happened to be November, they all grew moustaches.
The thing that resonated with them was that it was a phenomenal conversation starter. They did a bit of research, saw that prostate cancer was as big a threat to men as breast cancer is to women, and then saw there was nothing for men; no cause, no formalised charity.
They went off the Prostate Cancer Foundation in Australia and said, "we're on to something, we think this could be a great fundraiser," and they said no.
They did it anyway, and raised $50,000. It was the biggest donation they'd ever received at the time, and that was the origin of Movember.
What drew you to the company?
Like a lot of people, I was drawn to Movember because it seemed like a huge amount of fun. I was doing my OE in London, and Movember was getting really popular in Australia. I didn't know much about it, but I said "this sounds really cool," and volunteered for a couple of years. It was totally non-traditional in the charity space and that really resonated with me.
It was years later that they asked me to come on board in New Zealand. That was nine years ago.
Is Movember just a fundraising platform? Or is it more?
It's twofold, really. In the early years I would describe us as funding-only; we handed over checks. We are still funders - the biggest funders outside government in a number of things - but we manage a lot of things as well. We've funded over 40 programs in New Zealand and 1200 around the world.
We also get out our key messaging around men's health: knowing your family history, having a relationship with your doctor, knowing your numbers, knowing the importance of being physically active and socially connected, that stuff.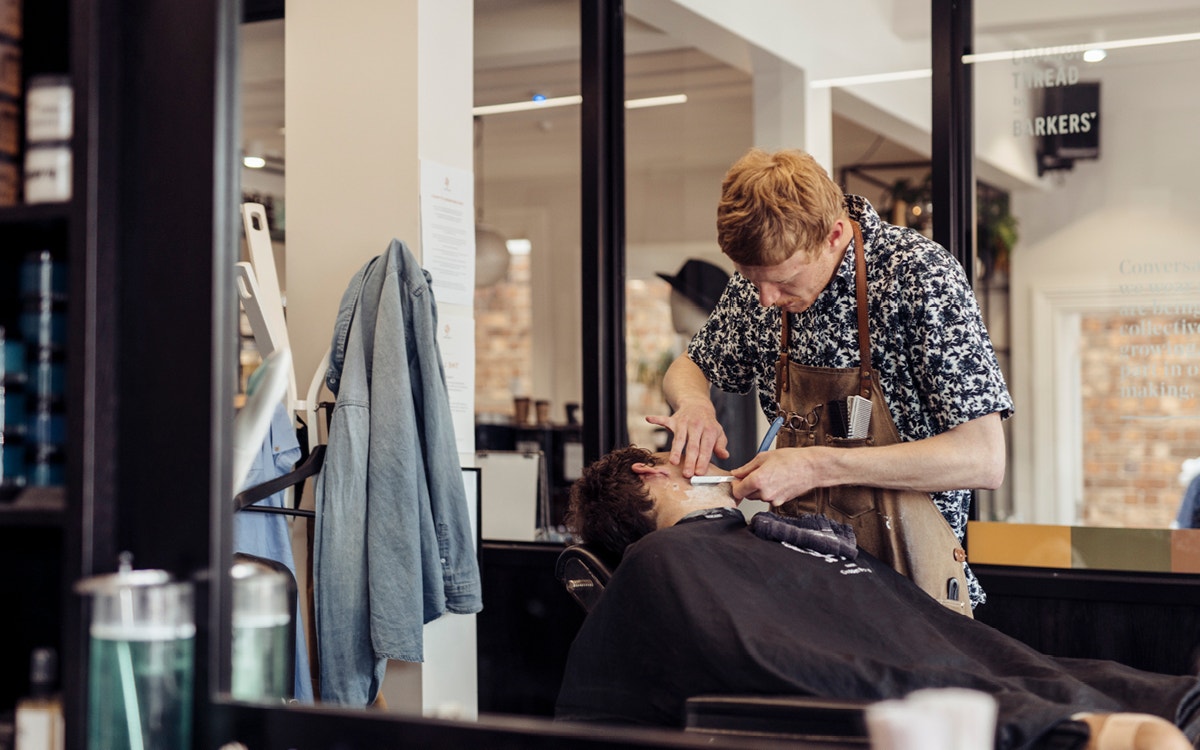 Do you think the "fun" style of Movember is changing how people approach fundraising?
It was a simple concept, and I think because of that people followed suit. There's probably an initiative for something every month now [Editor's note: see Dry July, Frocktober, Veganuary]. Now the barriers [to fundraising] are even lower. You have online peer-to-peer fundraising platforms that you can do multiple things from, not just one.
It was fun and irreverent and it was also easy to participate in. Sign up to a website, grow a moustache, become a walking, talking billboard for men's health. Easy.
We just have to make sure we don't stand still, and we continue to make sure the platform's fantastic. We're a one-stop fundraising shop with all the key messages done in the right way, getting to the right people.
Are more people identifying mental health awareness with Movember?
As long as I've worked for Movember, which is coming up on nine years, we've always supported mental health and suicide prevention. It just hasn't been as topical within the general public. That's absolutely flipped on its head in the past five years.
So many more people are identifying with mental health and suicide prevention as their motivation to support. While some of the statistics can be pretty gnarly, what's been particularly encouraging in the last two or three years is the acknowledgement of the issue and the willingness of people to roll up their sleeves and do something about it.
Even when people don't necessarily understand the issues or what causes them, they still just want to help. There's a real appetite to get stuck in. It's our job to channel that and point the energy in the right direction.
What do you think changed that woke people up to men's mental health issues?
I think it was death by a thousand cuts. There were the John Kirwans, there was slowly changing how it was represented in the media, and now it's a real focus for the government. We have the guys on The Rock doing whole days of bowling continuously, we have Hauraki doing no talk days, we have New Zealand Rugby doing a moment of silence before a test match.
So when you start getting all those large organisations with large male audiences, then you get some real momentum. Now we're in partnership with the rugby union and with FMG and some of these organisations to help them communicate appropriately to their communities.
Do you think the way people perceive masculinity is changing?
The definition of masculinity used to be a farming All Black, or something along those lines. So when you get people who are perceived as staunch, like John Kirwan or Mike King, starting to be brave and acknowledge the issue and put their hand up and do something about it, that's super powerful.
Blokes, as we get older, don't congregate as much. When you're at high school and uni, or playing sports or doing something cultural, you're naturally congregating and talking and problem solving without knowing it. As we get older, we step out of those settings a bit. We're not good at finding ways to still connect.
That's one thing I love about Movember is seeing workplaces create platforms for men to talk about things. It's health by stealth. They might spend ten percent of their time talking about health, but the fact they're getting together with people they like and building trusting relationships - that's good stuff.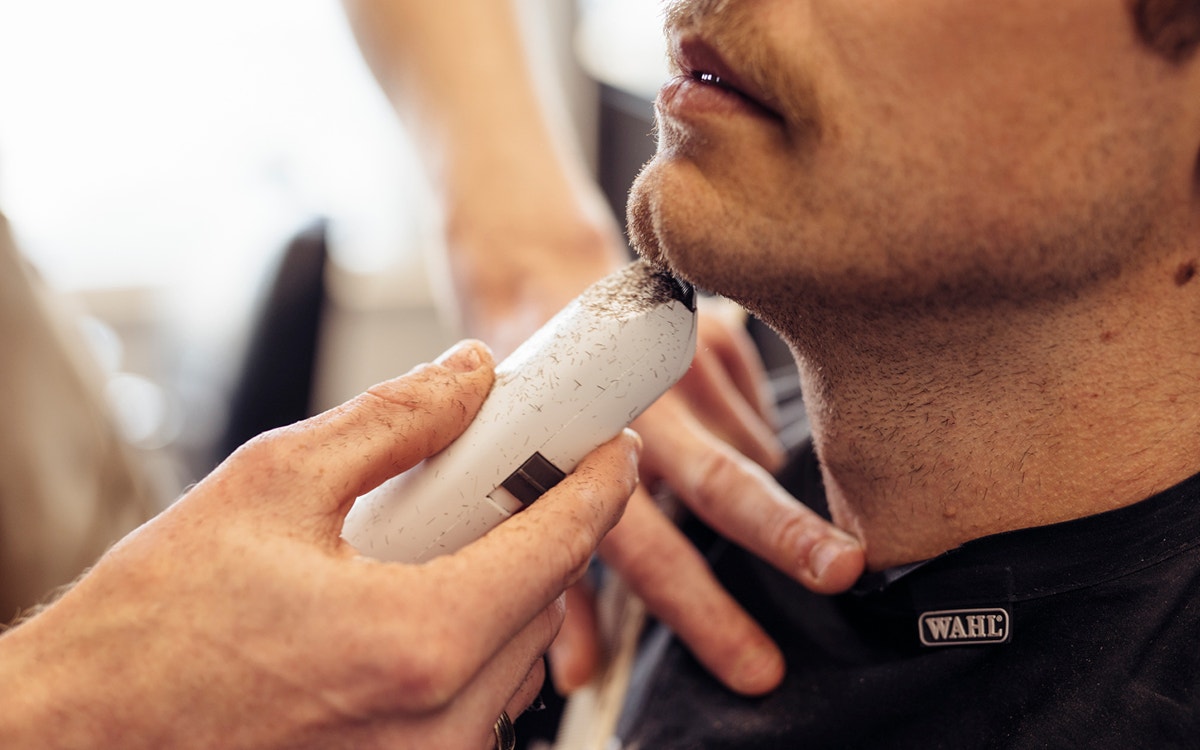 What can we do for the other 11 months of the year?
It's 30 days of moustaches and 365 days of men's health. 675 people took their own lives in New Zealand last year. Someone looks at that and goes, "what can I do about that? How do I help?"
My advice to everyone is to focus on your immediate community. Your best friends, your family, your colleagues. We can all focus on our immediate community and do one or two things positive with them.
If you asked a bloke, "when's the last time you saw your best man, or your groomsman?" they'll probably say six months ago. Hopeless. If we all tried to do something positive with our crew, then we could really have a red hot crack at things.