Some seriously stylish gentlemen are up for Academy Awards this year. Think beyond the well-cut dinner suit: when these guys dress for the biggest night in show business they don't shy away from sparkle, colour – or scarves. Brace for a red carpet with swagger.

1. Mr Mahershala Ali (Best Supporting Actor)
Mr Ali could wear track pants to the Oscars and still walk that carpet like a boss. Instead he tends toward fine suiting with colourful flourishes and wear-it-like-you-mean-it textural elements. He went for an Ermenegildo Zegna jacket in bottle-green velvet at last year's Oscars and splashed fuschia on navy (by way of Berluti) at the Critics' Choice Awards in January. At the Globes all it took was a handsome paisley scarf to lift the Green Book actor's classic tux from "meh" to "best-dressed".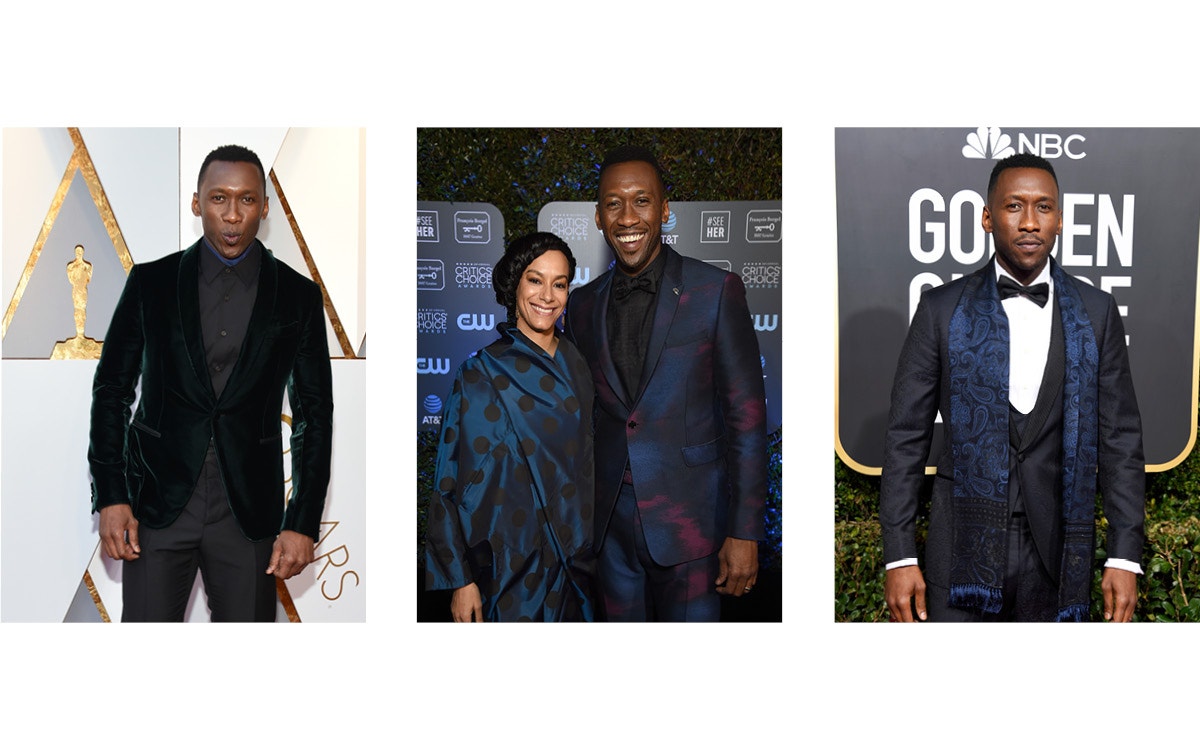 2. Mr Joe Alwyn (Best Picture cast)
The Favourite actor is beloved of Prada and Taylor Swift; for the swankiest dos he favours slim ties and likes to drop in the odd surprise. Take, for example, his exquisite version of the rarely-seen flat bow tie at the Venice Film Festival last year. "Major James Bond vibes," was the verdict from Vogue.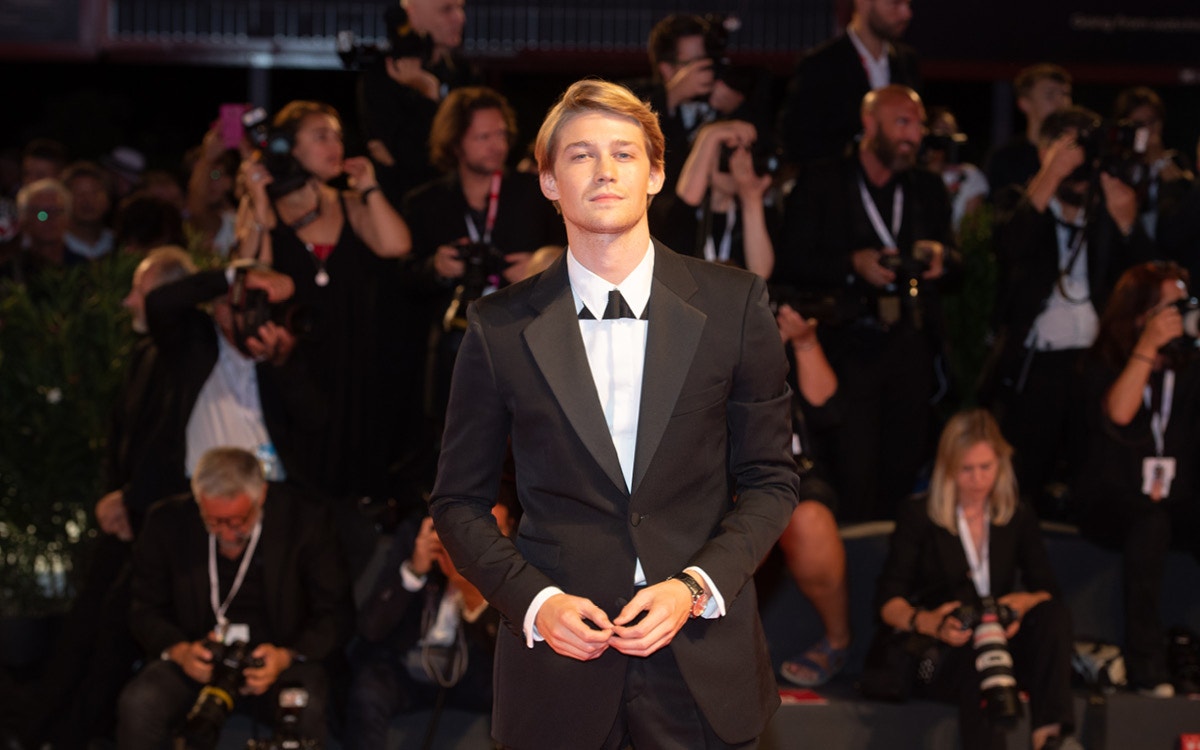 3. Mr Chadwick Boseman (Best Actor)
Appropriately, the Black Panther monarch has a thing for regal. He owned last year's Met Gala in white and gold with a dignified, very Versace take on a Sicilian pastor. His team tapped Versace again for the Golden Globes. The result: an embroidered silver tux, encrusted in Swarovski crystals, worn over pure white. And remember last year's Oscars? The internet all but bowed down in reverence when Mr Boseman appeared wearing a sleek black topcoat with serpentine embroidery writhing across the shoulders and down the lapels. Givenchy couture this time. Long live the king.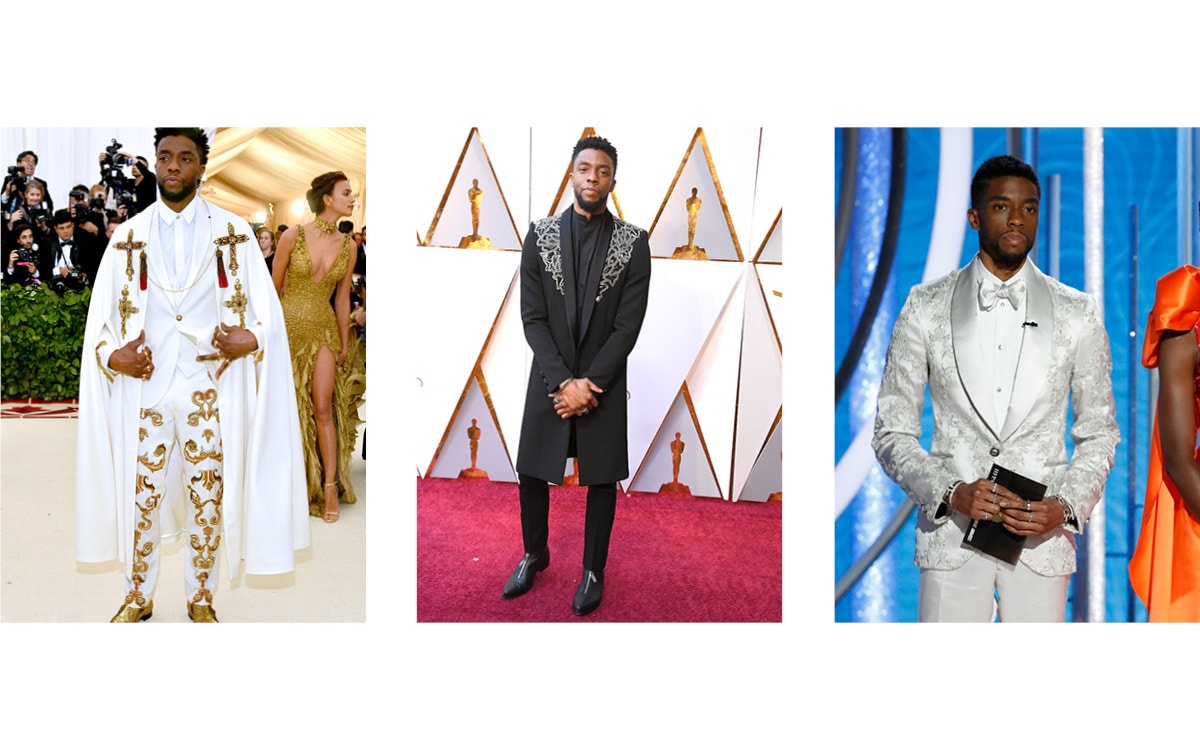 4. Mr Spike Lee (Best Director, Best Picture, plus four others)
Mr Lee has never met a red carpet he didn't feel right at home on... excepting, perhaps, the Oscars. The legendary director has dipped out on the most coveted nominations 15 times, but among his six nods for BlacKkKlansman this year are two biggies that are long-overdue: Best Director and Best Picture. Watch for the trademark batshit shades, of course, but also plenty of glitz, saturated colour and playful accessories, as per his appearances at Cannes and the Globes. (BTW, those are custom gold Nikes he's matched with the Ribena suit.)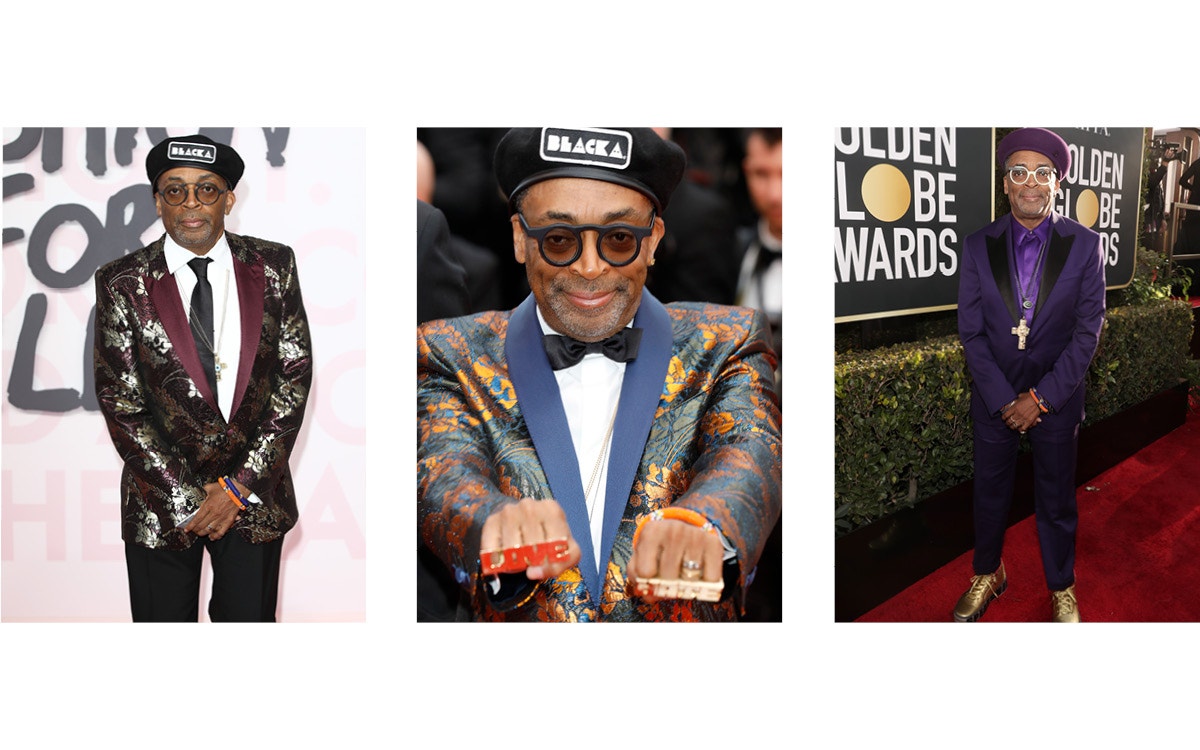 5. Mr Rami Malek (Best Actor)
Dude loves his clothes. He has a permanent spot in the front row at all the top shows: Dior Homme, Miu Miu, Valentino, Calvin Klein… on and so dapperly on, cutting a street style swathe every time. And it's not just the Mr Robot black hoodie he's done great things for. Mr Malek champions the "air tie" – that is to say no tie, instead letting a perfectly cut, buttoned-up shirt do all the work. He broke form in Givenchy at the Globes, however, with a bow tie so well-matched to his shirt it was almost not there at all.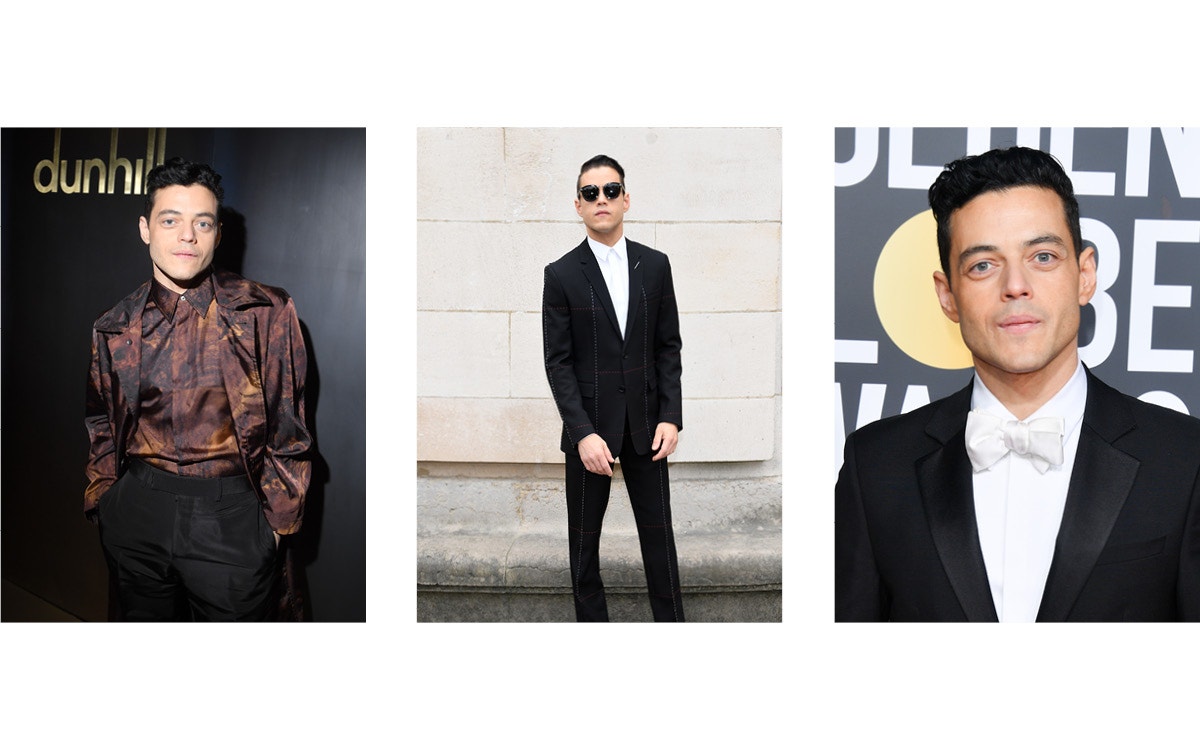 Pictures: Getty