It's been a long and boring winter – seize the summer with a bold print and let them know what time it is and who is in charge.
Whoever said the meek shall inherit the Earth clearly didn't know a thing about fashion. Jesus was it? The man wore rags. You can do better, and you must. When it comes to looking good, victory belongs to the brave. Throw off your chains, ditch the monochrome, and this summer roll the dice on a wild print. With the right pairings, you simply cannot lose.
There's never been a better time to put yourself out there since the days of Jacobin France. Right now, the hottest men in the world are going all the way in on flamboyance. Harry Styles, Timothée Chalamet and even the likes of bad boy Pete Davidson are regularly seen in the boldest of collars, cuffs and prints – and you can be, too.
First and foremost, a bold print with a classic fit says, 'I know what I'm doing and where we're going, but I'm buying shots first'. It's unashamedly a party shirt but hey, the Amazon is burning and we may be on borrowed time. Make the most of it. The right shirt transcends the genre anyway; these aren't your dad's cheap Hawaiian. As any glance at today's red carpet will show, it's entirely possible and almost inevitable to look sharp in a bold print. You just need to own the look.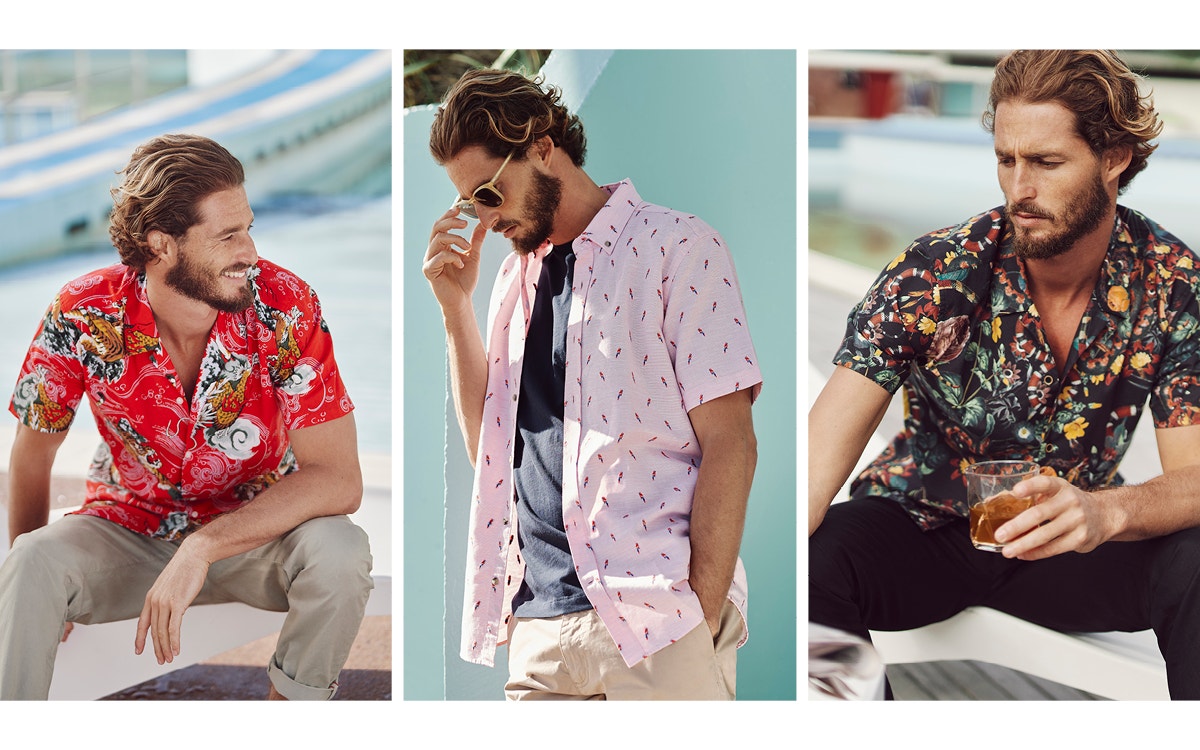 The right print is a fantastic ice breaker and conversation starter, but not in a sleazy pick-up-artist way. It says fun, approachable and confident. It shows you don't take yourself too seriously – except when it comes to looking good. I crowd tested the Barkers Tiger Print shirt on a London train this morning and got a unanimous and resounding 'buy now'.
The key with the Tiger Print – and any print – is to know when to pull back. Statement pieces, as a rule, are for half your body only. That's good news for the New Zealand man, as you're likely already rolling deep in quality jeans, chinos and footwear of a more conservative bent. Pair with a tight denim at night or a classy short during the day for a fun summer look that retains a touch of maturity.
It's been a long and boring winter, but like a caterpillar turned butterfly, it's time to spread your wings and get a little bit flirty with it up top. I will be.