Lee Scarratt stops off at a midway point in the middle of nowhere and considers staying for good.
We arrived in the middle of nowhere early one morning. After eight hours on a bus from Kuala Lumpur to Kuala Besut in Malaysia, my partner Tran and I descended with our backpacks, haggard and uncertain, onto a deserted forecourt. We had been told that we would be dropped off at a boat that would take us to paradise, aka the Perhentian Islands. But there was no water in sight.
It turned out we had been taken close to our destination but not exactly where we wanted to be. A roar of engines erupted from somewhere close by and suddenly, locals began appearing on mopeds and tuk-tuks, surrounding us. Suspicious. We were now required to pay more to take us to the ferry terminal.
Luckily, I'd managed to connect to an unsecure Wi-Fi network and downloaded our route on Google Maps. It was only a 10 minute walk, so we set off, with 70 litre bags strapped to our backs, bikes pursuing us, and even blocking our way. Eventually realising they would not be seeing a payday, they drove off, shouting what was presumably abuse from a distance. The fun had only just started.
The ferry terminal appeared before us like a ghost in the darkness. No lights welcomed us. Inside, there were already a number of backpackers and locals huddled on benches, waiting.
A burst of angry squawking erupted from the silence as two chickens went head to head, until the owner kicked the cage and they calmed down. We settled down to watch the first rays of light pierce over the mountains and calm sea, warming our faces.
A man appeared out of nowhere, ushered us to a bay where a number of small gently bobbing boats were docked, and passed out life vests. Suddenly we were off. By the time the Perhentian islands came into view, the heat was already starting to prickle my skin. This was exactly where I wanted to be.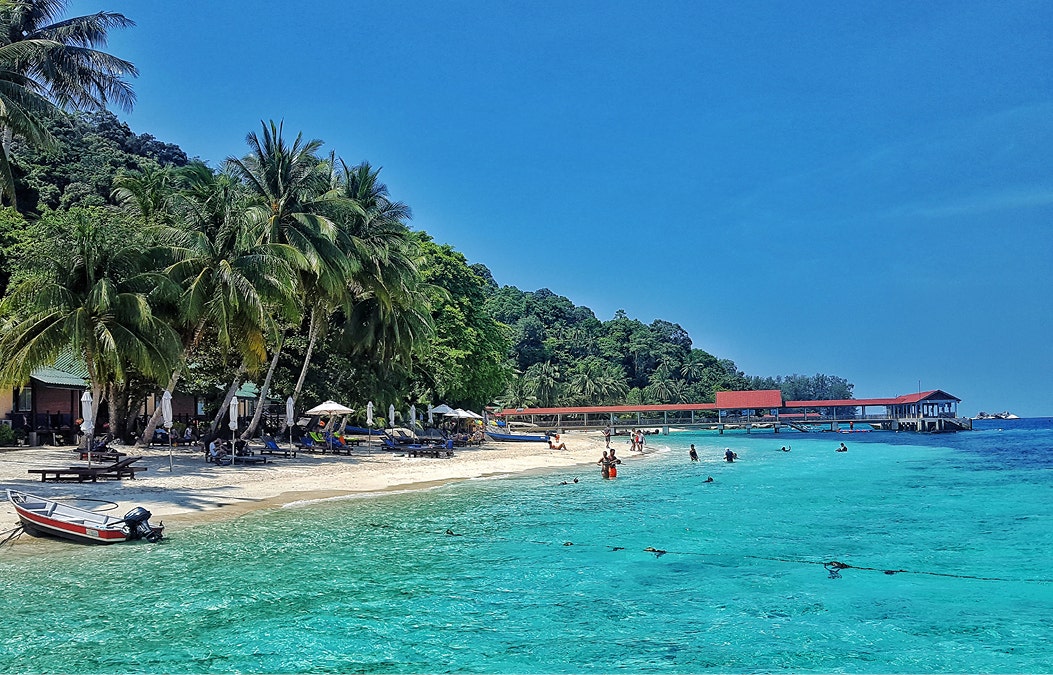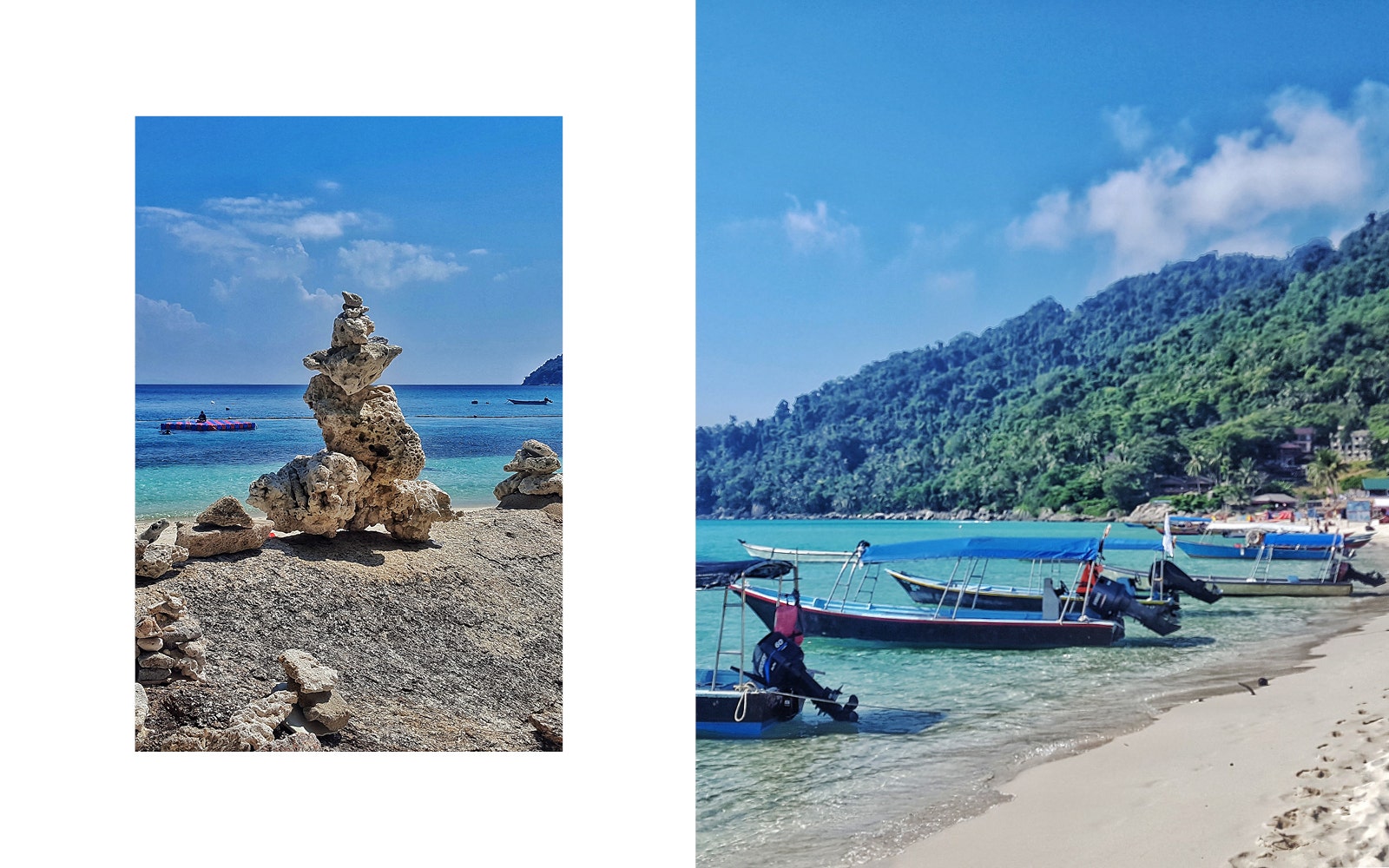 Used as a stopping point between Malaysia and Bangkok by traders for years, the Perhentians now draw backpackers, families and anyone else who's attracted by pristine, coral-ringed islands at a reasonable price.
We were staying in a resort on Perhentian Besar, the larger of the two main islands, for five days of sun-kissed exploring and diving. We couldn't wait to get in the water or just stroll along the coastal roads. As we moored at the dock and turquoise water lapped against the boat, all my weariness left me. This was paradise!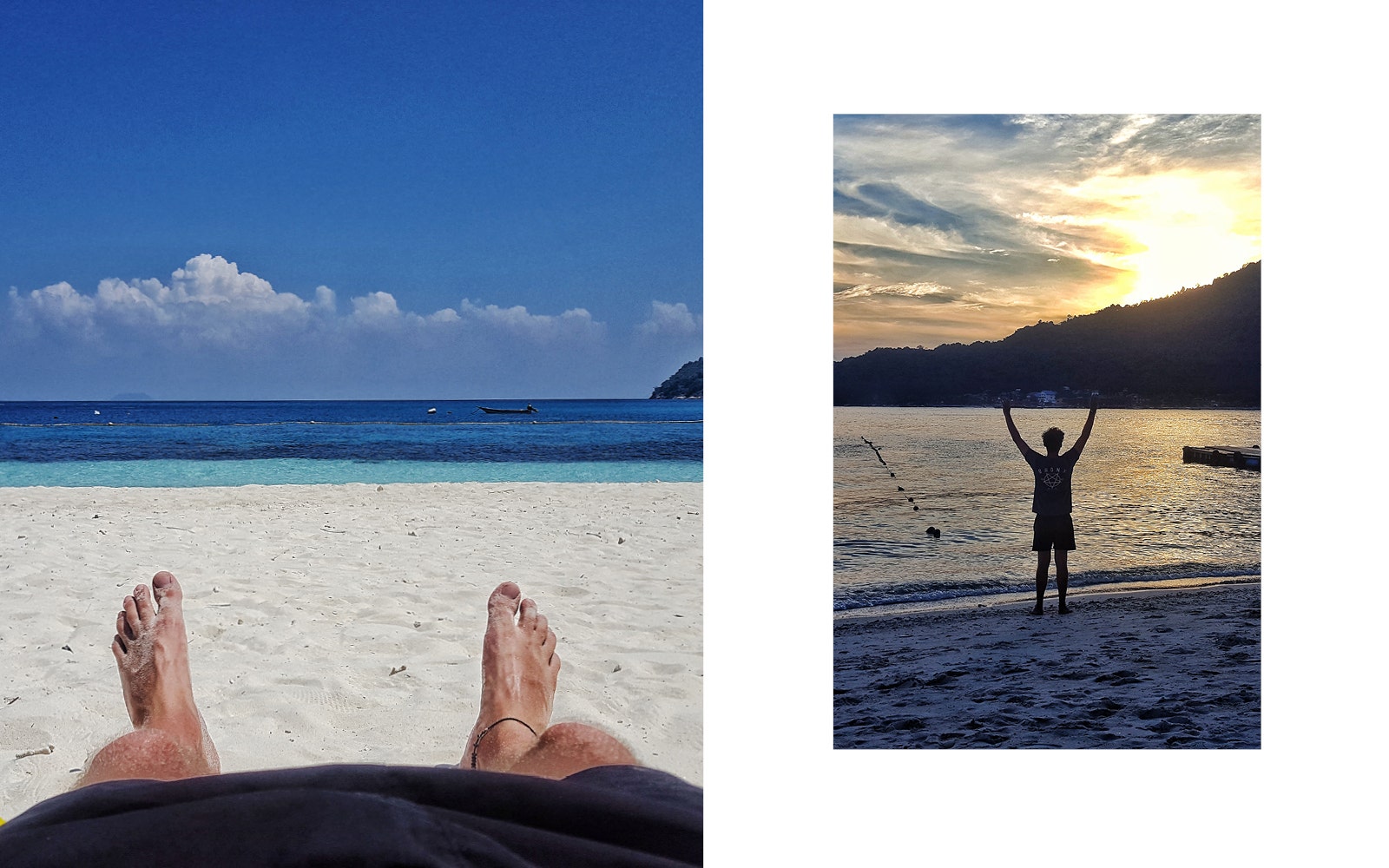 It didn't take me long to get into my scuba gear, attach a GoPro to my wrist and head 18m underwater with a local dive company to swim with turtles, sharks and the most colourful fish I have ever seen, including clown fish, giant puffer fish and blue-spotted stingray.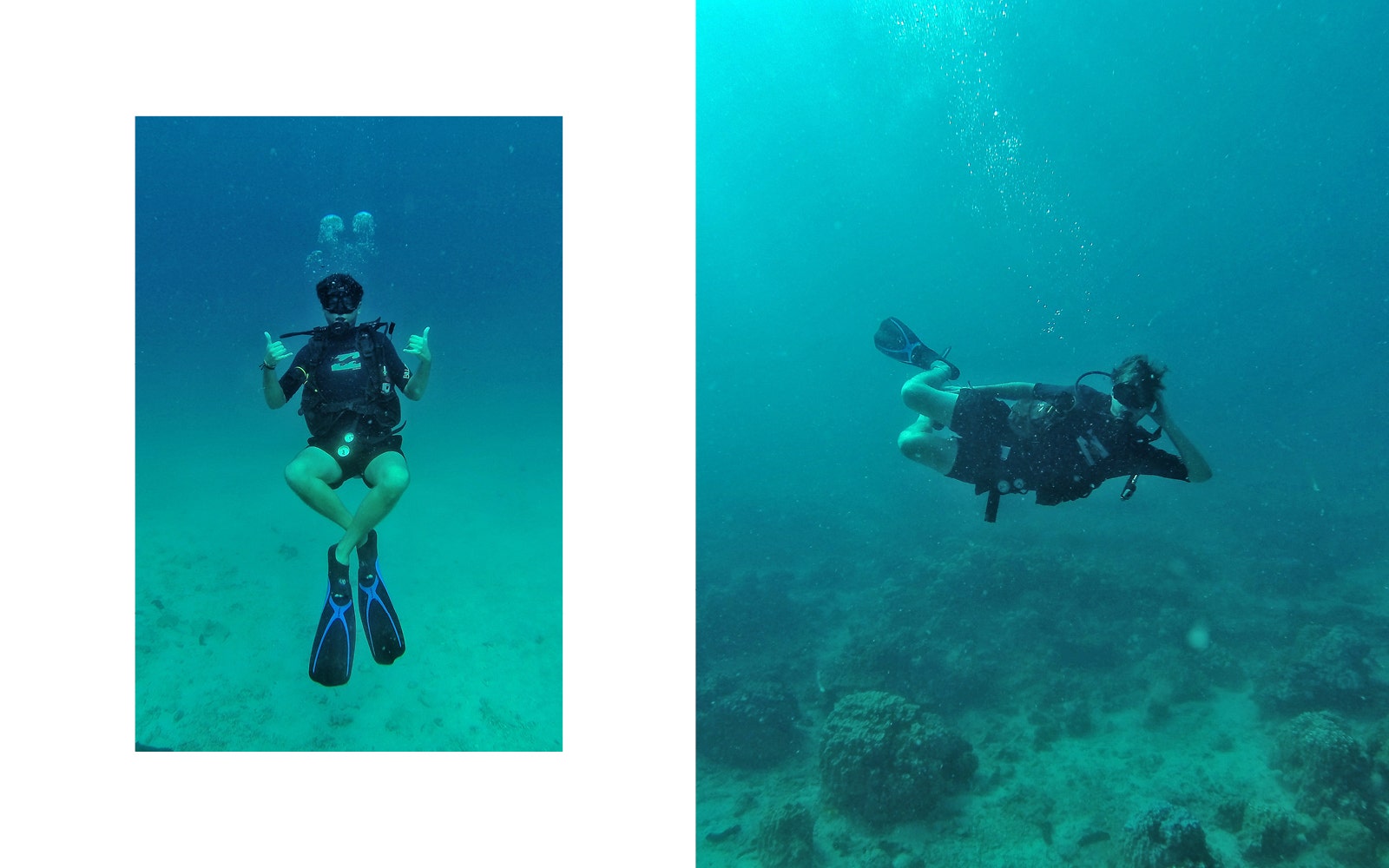 The Perhentians are also renowned for their tropical forests, which are crisscrossed by small paths that connect beaches and lead you into a world populated by fruit bats, monitor lizards, monkeys and exotic plants. We spent a full day trekking around, making our way to an abandoned viewing platform on the western side of the island, looking out to the smaller main island, Perhentian Kecil.
Although formerly a popular tourist route, this was now a desolate and dangerous path, with a rusting stairway that had steps missing. Still, with no one else around except iguanas and brightly coloured birds, this was the most picturesque, Instagram-worthy spot on the island.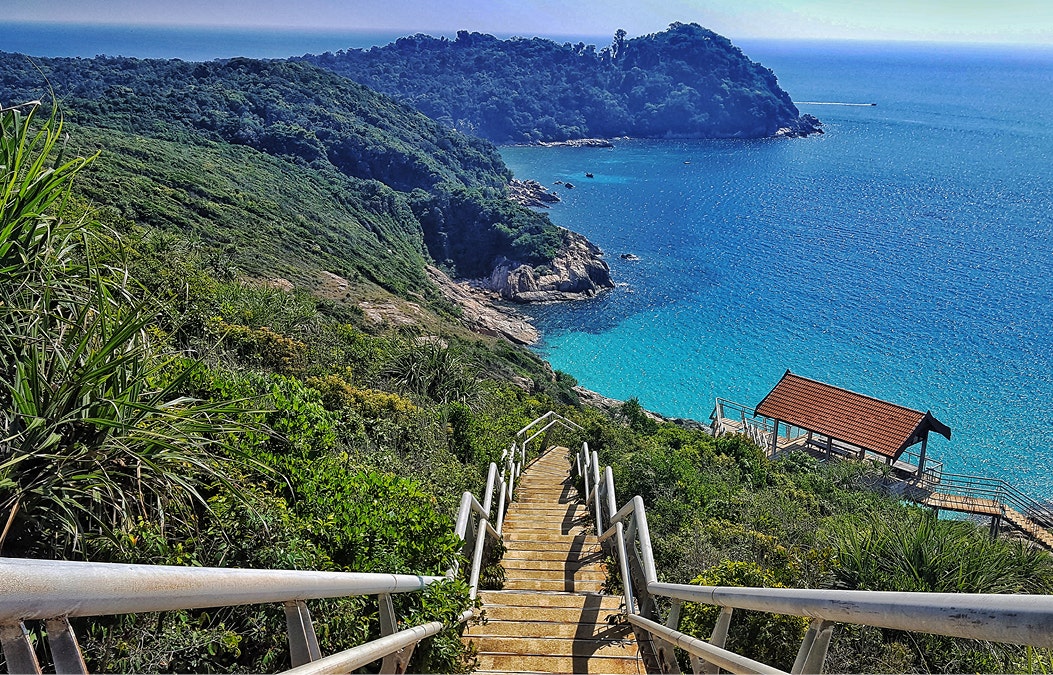 At sunset, we walked along the beach, as small boats carried fresh seafood from the ocean to locals waiting on the docks. Although the island is far from the mainland, the seafood is fresh and delicious. After eating, we headed back to the beach, where the ocean was now a thousand diamonds gently lapping at our feet. With a cold beer in hand, we watched the sun set behind the mountains of a neighbouring island in a bright corona of reds and yellows. In that moment, I couldn't help but think: Should I stay and become a diving instructor?
Photos: Lee Scarratt, @explorewithlee