GQ once called it the meanest colour in menswear. And with the cooler nights kicking in, mustard is back, bigtime. But how – and why – does a man wear a colour that's not too far removed from rubber-ducky yellow? Read on… Mustard.

Not quite yellow, not quite brown, this great inbetweener has become not so much a fashion condiment as a staple. And while it's fair to feel a bit twitchy about venturing into dijon, be assured: the shade that once registered as edgy functions almost as a neutral these days, in the same way as a grey or a forest green. Just as the Swanndri red-and-black check passes without comment, no-one's going to look at a man wearing mustard as though he's a novelty. (Although they will pay you more attention than if you're head-to-toe in winter charcoal – and that's a good thing.)

Although it's long been a staple of the menswear swatch, mustard is also having a high-fashion moment. Pantone made a hero of yellows in the lead-up to New York Fashion Week, and the European runways (and surrounding streets) were positively slathered in the shade late last year. You'd be forgiven for thinking the fashion set's take on it was perhaps a wee bit much, however.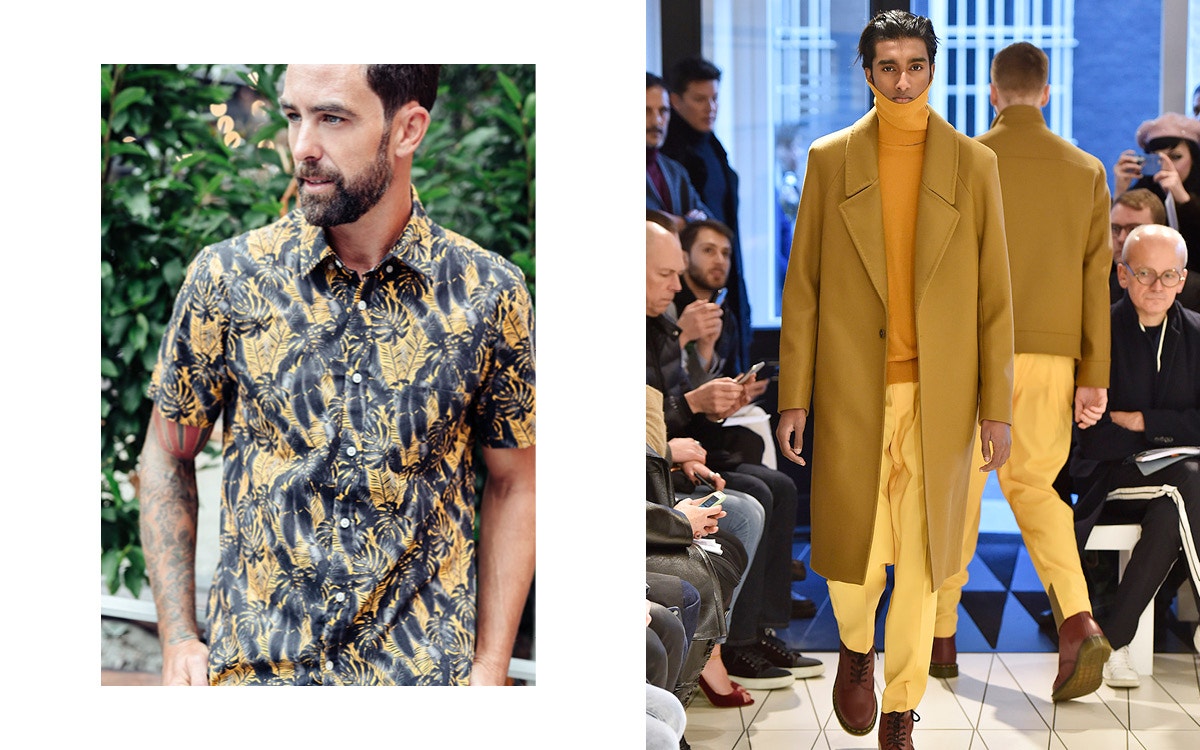 Happily, there's no need to go all-in straight away. The smallest dash of this toned-down yellow – via a pair of socks, say, or the collar of a tee peeking out from under a knit – can lift a drab outfit no end. Once you're feeling a bit more bold you might consider a printed shirt or a vest incorporating mustard. Below, Mr Ryan Gosling gives a masterclass during a photocall for First Man.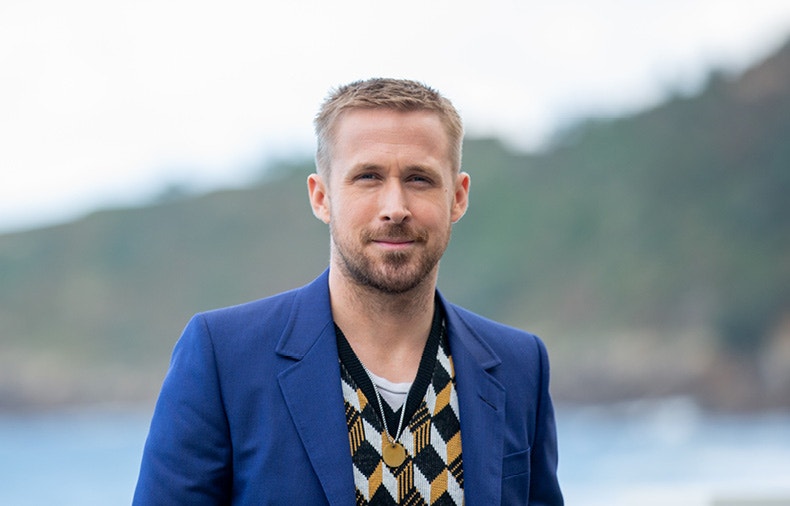 There's no need to shy away from the shade if it's just not doing anything for your skin tone or hair. While it's certainly warm – hinting at autumn leaves, or the softer sunshine of autumn – mustard is much more subtle than its fiery neighbours such as orange or red. And that means you can wear it en masse on your bottom half without scorching any eyeballs. Really, it's just a whisker away from tan, making it perfectly safe for everyday chinos.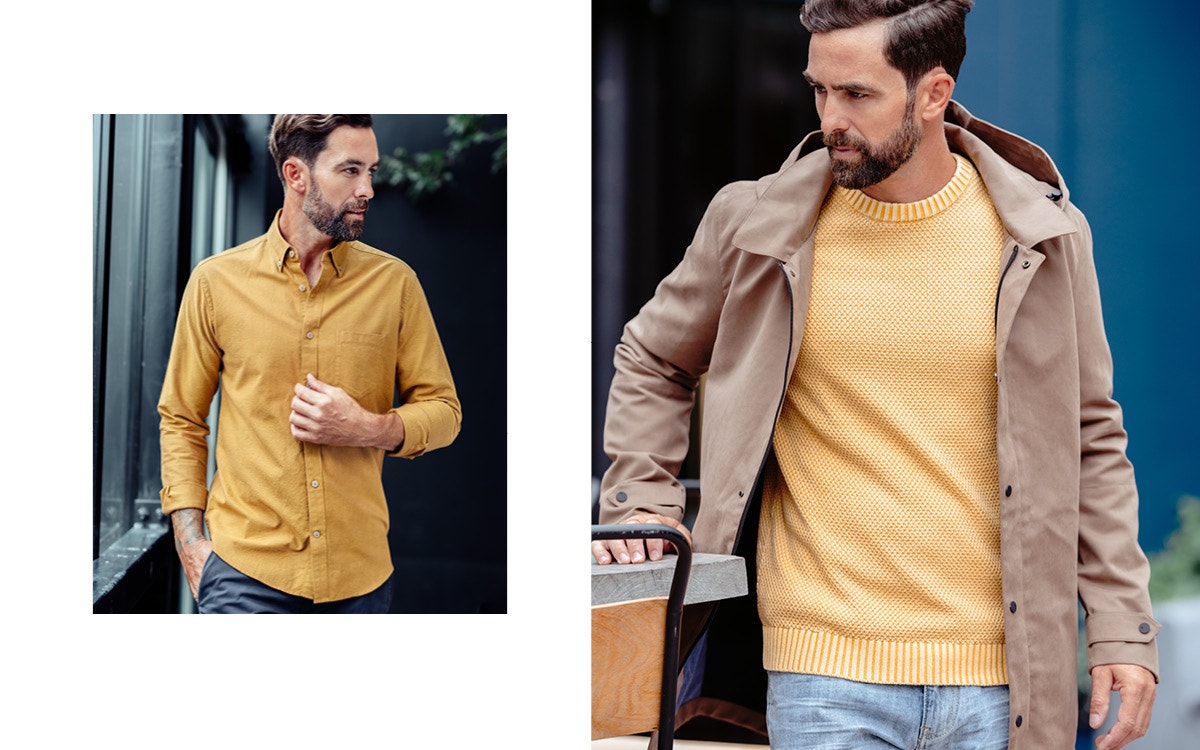 What to wear it with? The go-to is a classic, don't-scare-the-horses dark knit or hoodie. But like all yellows, mustard positively pops against similarly-muted shades of blue, read: that old winter stalwart, navy. It's also more than happy with greys or browns. Just don't let it anywhere near another yellow. Especially the rubber-ducky kind.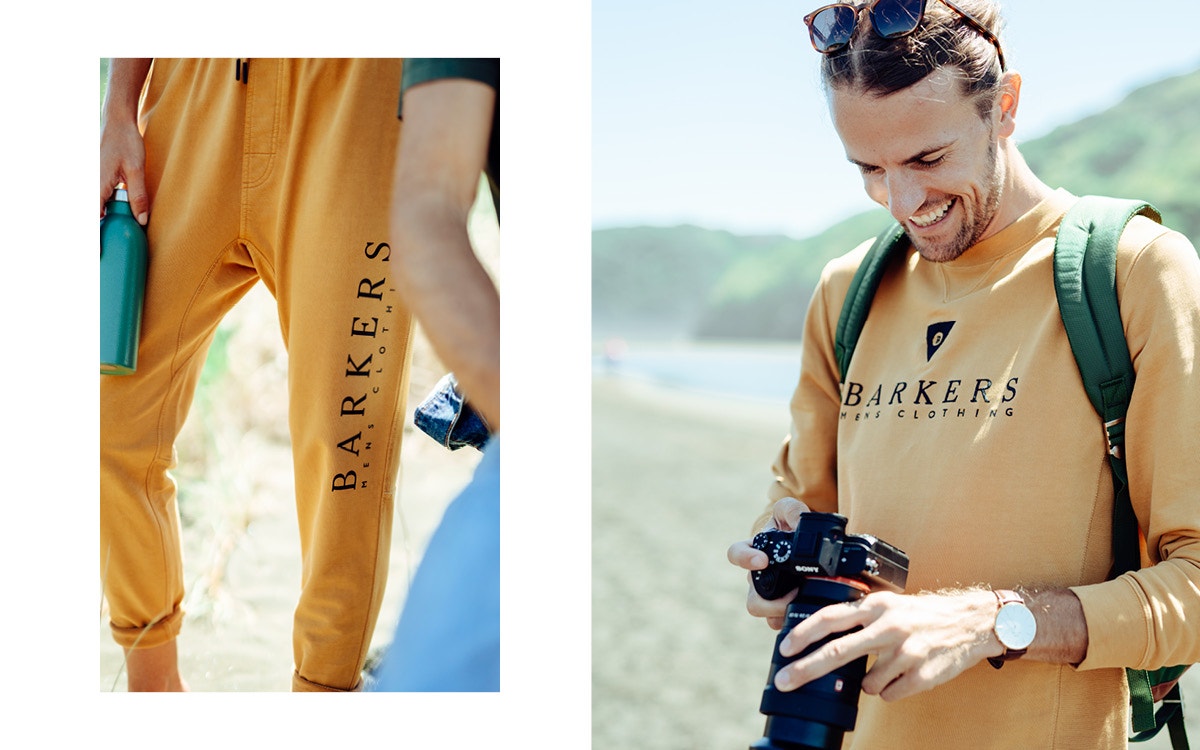 Photos: Getty, Barkers.