While menswear is often about careful tailoring, grooming and looking well-bred, lots of the styles that make up the well-dressed gents' wardrobe have working class roots. Jeans and chambray shirts were designed for hard physical labour, while bomber jackets and chinos have their roots in military service, and the Breton shirt and fisherman jumper were intended to protect anglers from cold spray.
Some of these staples have been popularized by Hollywood stars and counter-cultural figures. Some were given a second life by canny shoppers combing through vintage shops. Some just never went out of fashion.
Here are three items you probably have in your wardrobe that can boast working-class roots.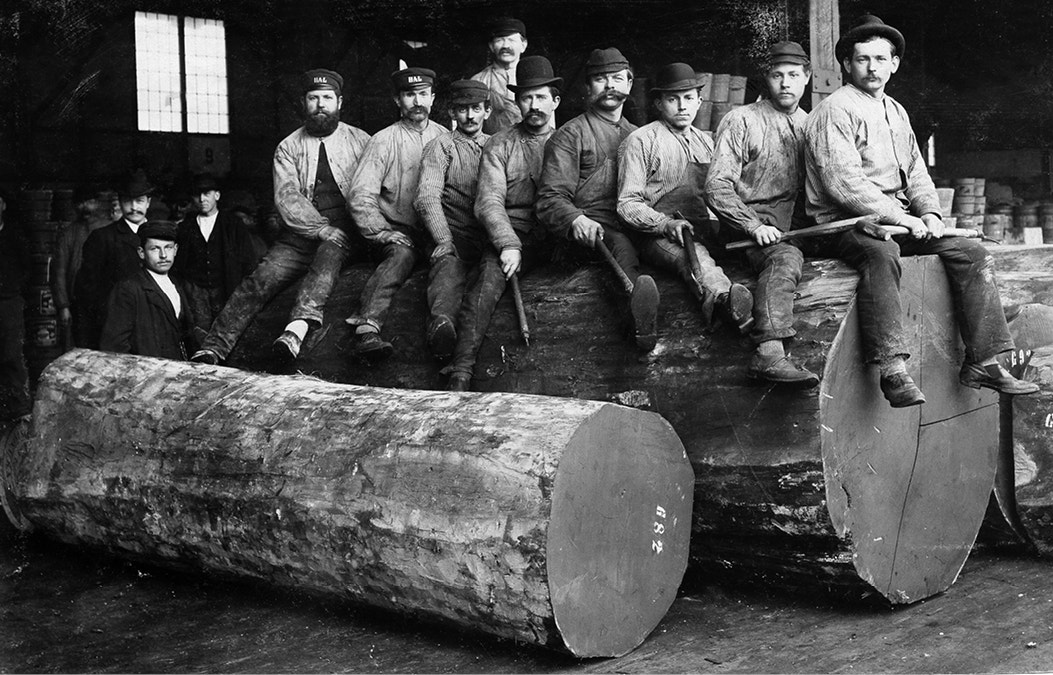 Denim jeans
During the Gold Rush of the 1850s in San Francisco, Levi Strauss (a Bavarian entrepreneur) teamed up with Jacob Davis (a Latvian tailor) to outfit miners and cowboys with super sturdy pants. These had pockets that were reinforced with rivets in the seams. "By this means I avoid a large amount of trouble in mending portions of seams which are subjected to constant strain," Davis wrote, in his 1873 patent application.
Made from an indigo-dyed cotton twill made in Nimes and known as "Serge de Nimes" (later abbreviated to "denim"), blue jeans took off in a big way, ultimately becoming a symbol for America, for freedom and adventure, and for a kind of hyper-masculinity.
By the 1950s, jeans' working class roots gave them a bad-boy vibe that you can see in Hollywood's wardrobe choices. James Dean wore blue jeans to play a mixed-up teenager in Rebel Without A Cause. Marlon Brando wore blue jeans to play Stanley Kowalski in A Streetcar Named Desire and smouldered in blue jeans in The Wild One.
Today, the popularity of jeans means they've become acceptable in the office (something that was once unthinkable). Even luxury brands like Tom Ford and Gucci are producing them, and their construction has practically become an art form, with multiple washes, cuts and weights on offer.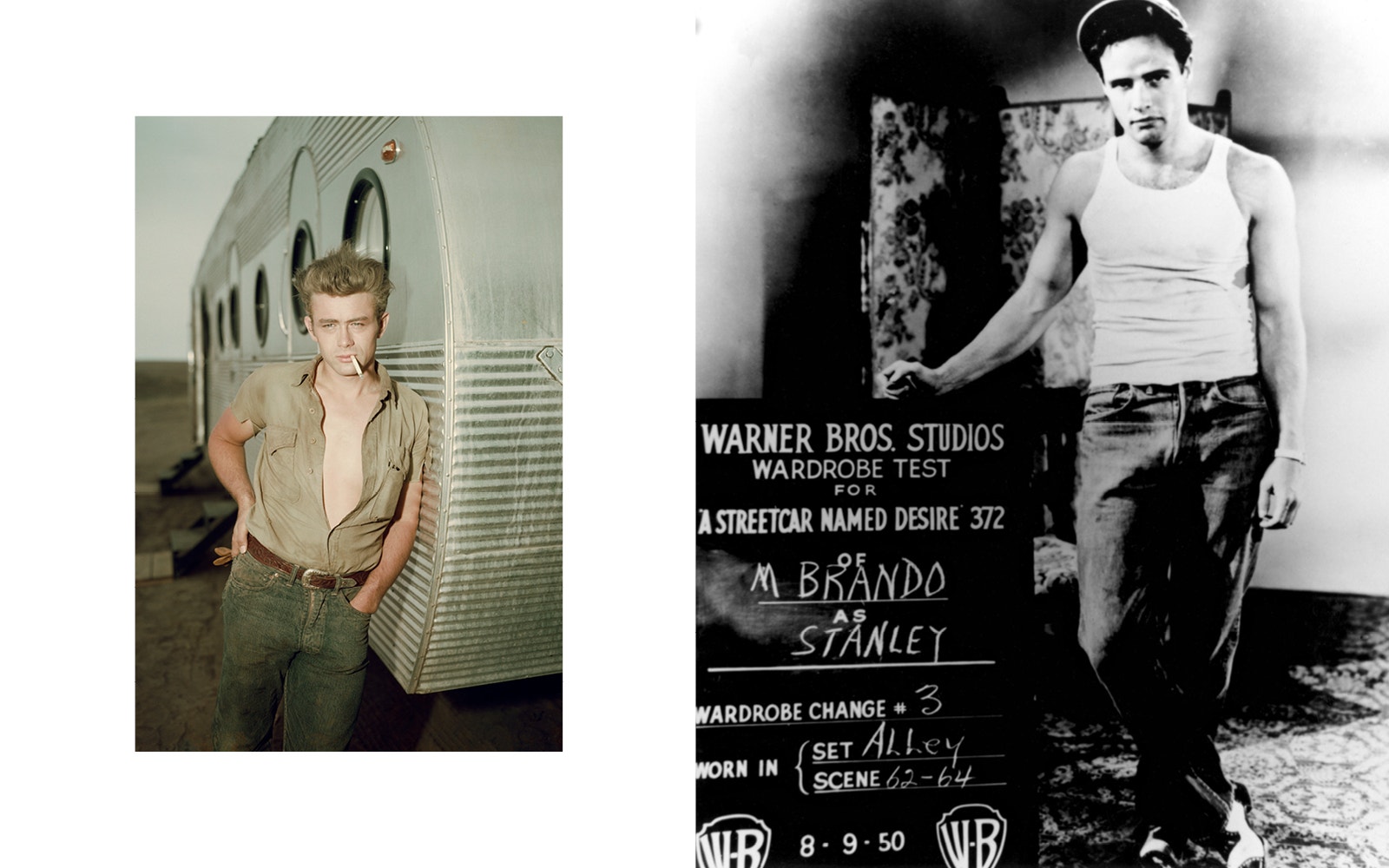 Bomber jackets
Bomber jackets were originally designed to help WW1 pilots survive being in an open cockpit at freezing altitude temperatures, with heavy leather and shearling lining for warmth, and a snug-fitting, buckled-up waist and wrap-around collar to keep body heat in.
In the 50s, Alpha Industries redesigned bomber jackets for the American military, making them sleeker, and using rain-resistant nylon and a highly visible orange lining that could be used to attract attention in case of crashes. This, according to the manufacturer's was the MA-1. By the 80s and 90s, this high performance garment was still good enough for action heroes like The A Team's Face, MacGyver and Steve McQueen in The Hunter.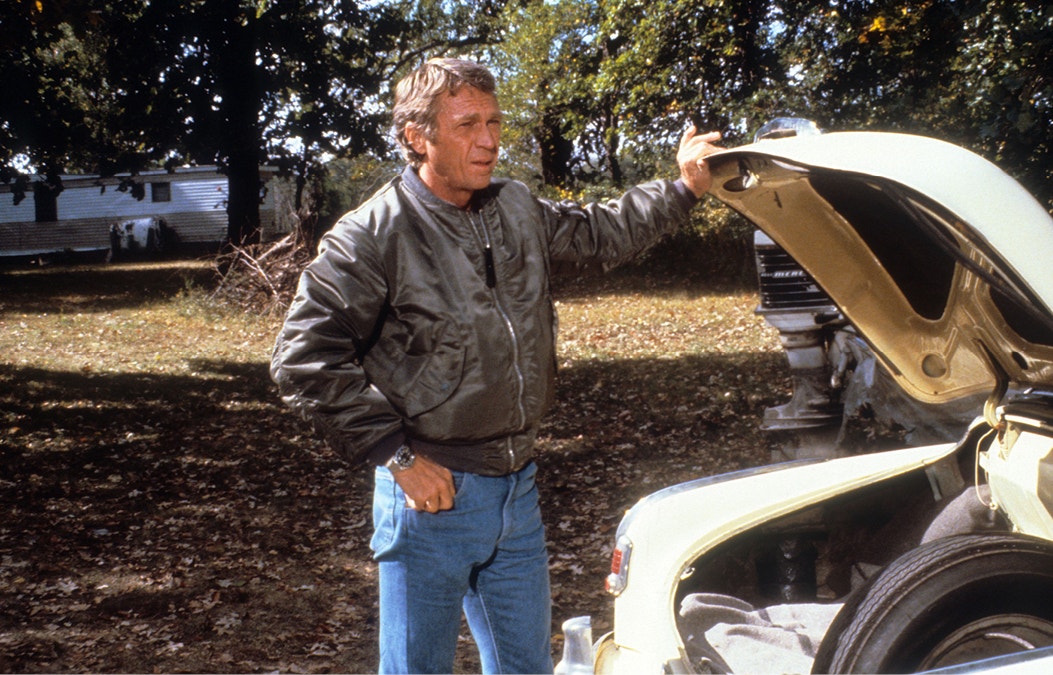 Warm but lightweight, they also became popular with civilians in grindingly cold places, including British skinheads, who combined the tough-looking military jacket with combat boots and a sneer, and hip-hop artists like Kanye West.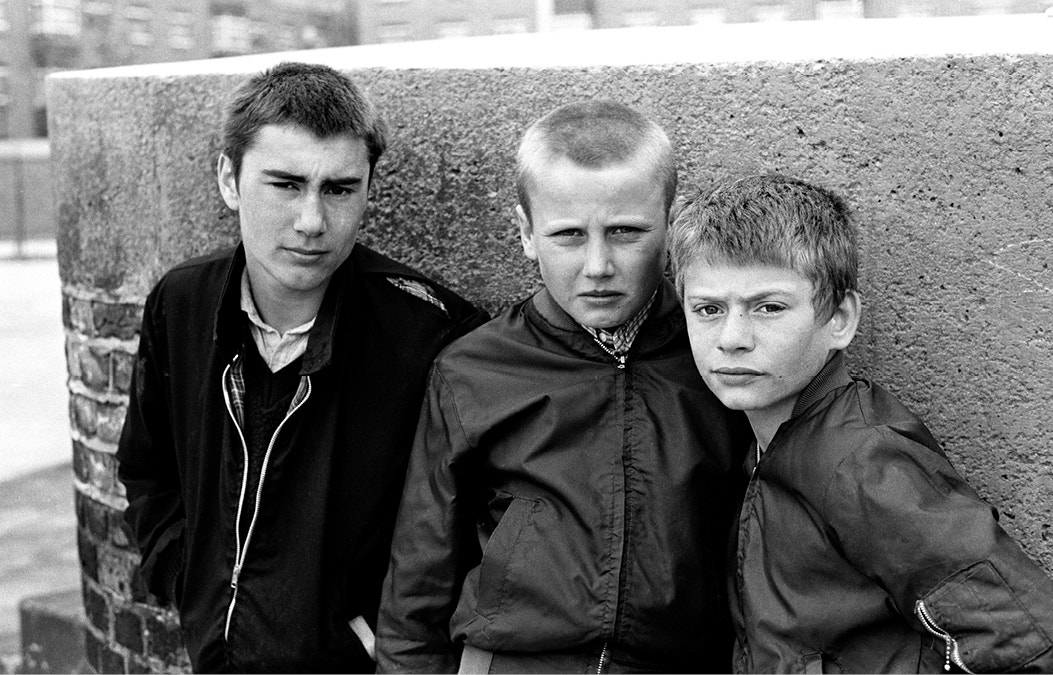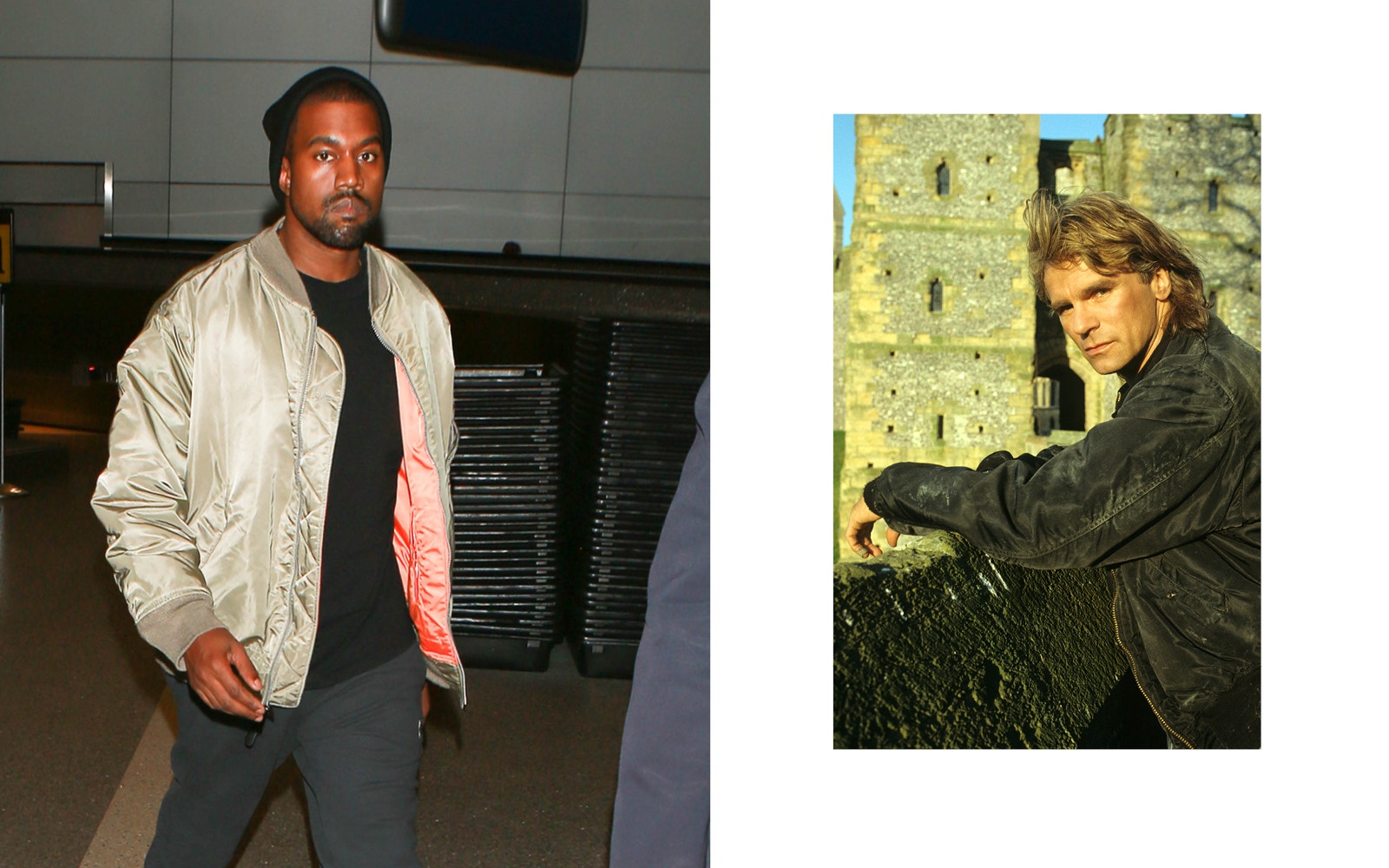 Chambray shirts
When people talk about "blue collar" jobs, they're talking about chambray. Originally manufactured in Cambrai in France, chambray is made by weaving indigo-dyed and white yarns together, and for thousands of years, it's been used for labouring, as it's lightweight, provides good sun protection, and is good for hiding stains.
In the early 20th Century, it was the US Navy's uniform and its hyper-macho, working-class credentials were cemented further when it was seen on mid-century icons like Marlon Brando. But by the 1990s, the Baby Boomers who'd grown up with that cool-chambray legacy managed to make chambray square. On 80s sitcom Family Ties, Michael J Fox's upwardly striving character often mixed chambray shirts with ties, sweaters and blazers, and chambray plus a tie was mandated in Levis' classic 1992 pamphlet, A Guide to Casual Businesswear.
Today, that 90s squareness has either been forgotten or become normcore-cool and the practical aspects that made chambray popular for thousands of years still maintain.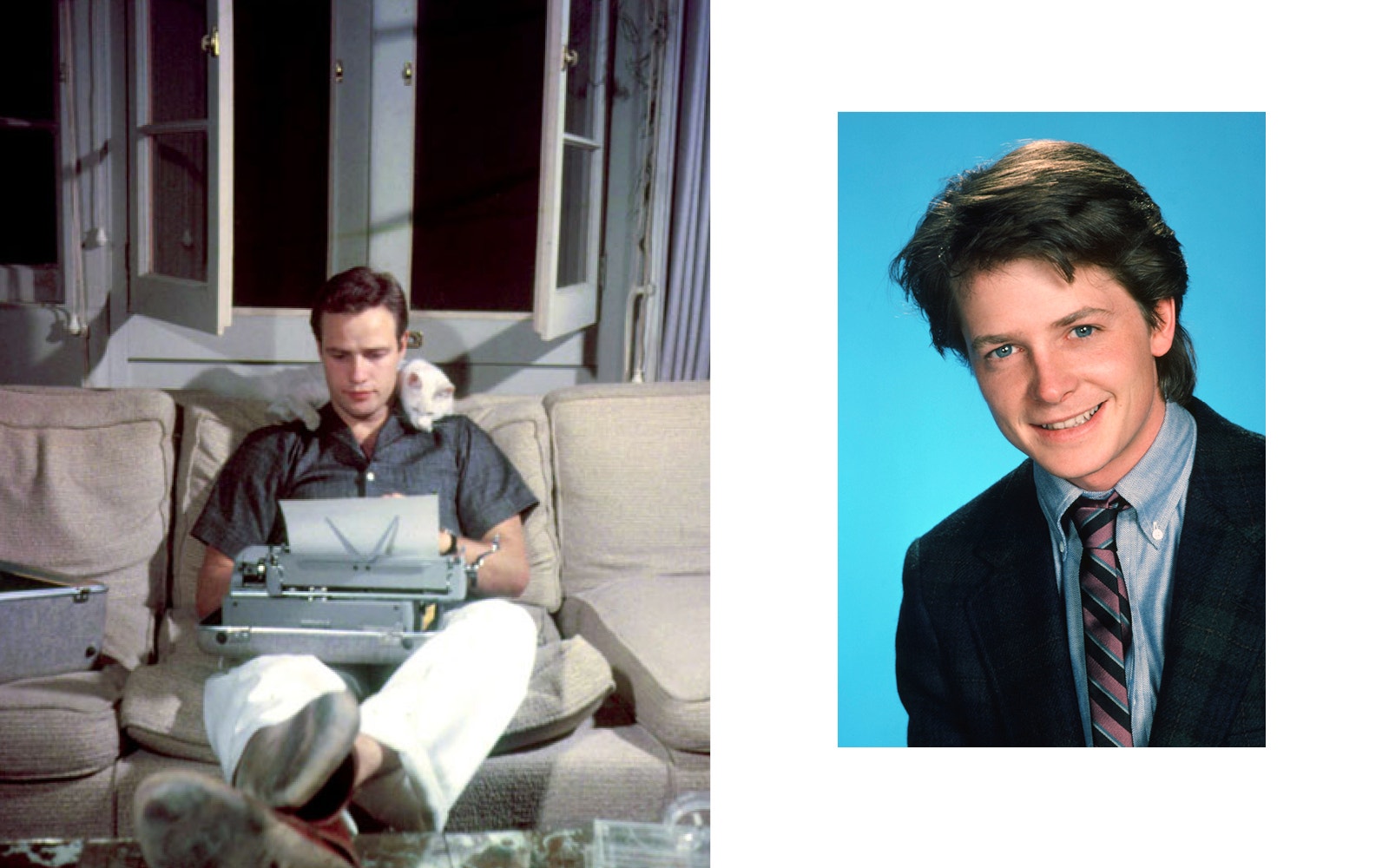 Photos: Getty Images, supplied.