Our friend, model and adventurer Tom Bull, is currently on one epic and enviable road trip across the USA. Tom set his alarm a little earlier than usual, to take the time to chat about the journey so far.
It's an adventure but also a mission to educate and inspire. Tom is currently travelling around America with his friends, celebrity chef and Beyond Type 1 co-founder Sam Talbot, and ambassador Bambi Blyth, shooting a show about food and healthy living.
With destinations such as the Grand Canyon, Lake Tahoe, Yosemite National Park, the Big Sur route, San Fran and Las Vegas (just to name a few) to hit in a month, it's been a wild ride for us to jump on board.
We equipped Tom with a versatile travel wardrobe, as he had so many scenes and climates to battle with in one go. It was important to have pieces that go could from ten hours driving in an RV, to a sunrise hike, a day on the yacht and for those nights that call for a three-piece suit.
We wanted to know how our garments held up and the stories that they now tell. Read through to discover a little bit behind the image.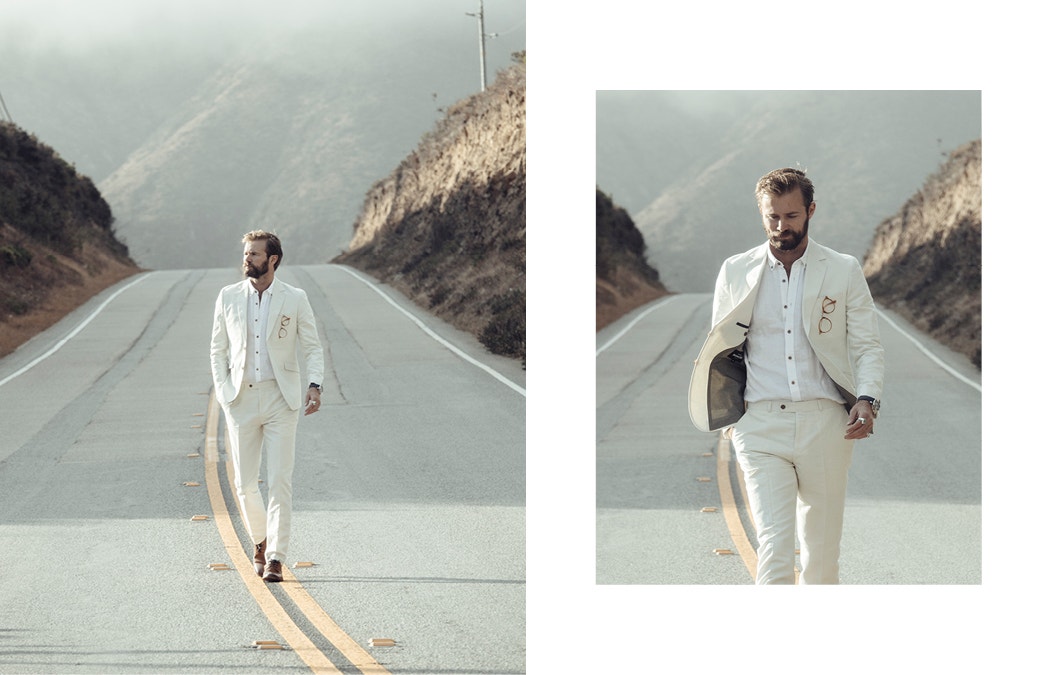 Walking through the mountains near Big Sur.
I'm a huge fan of a suit that makes a statement and I love pairing most of my formal outfits with brown rather than black, hence the shoes and glasses. This suit flows. The light material works when it's cold at night and hot during the day. The look matched the countryside we were hanging in nicely.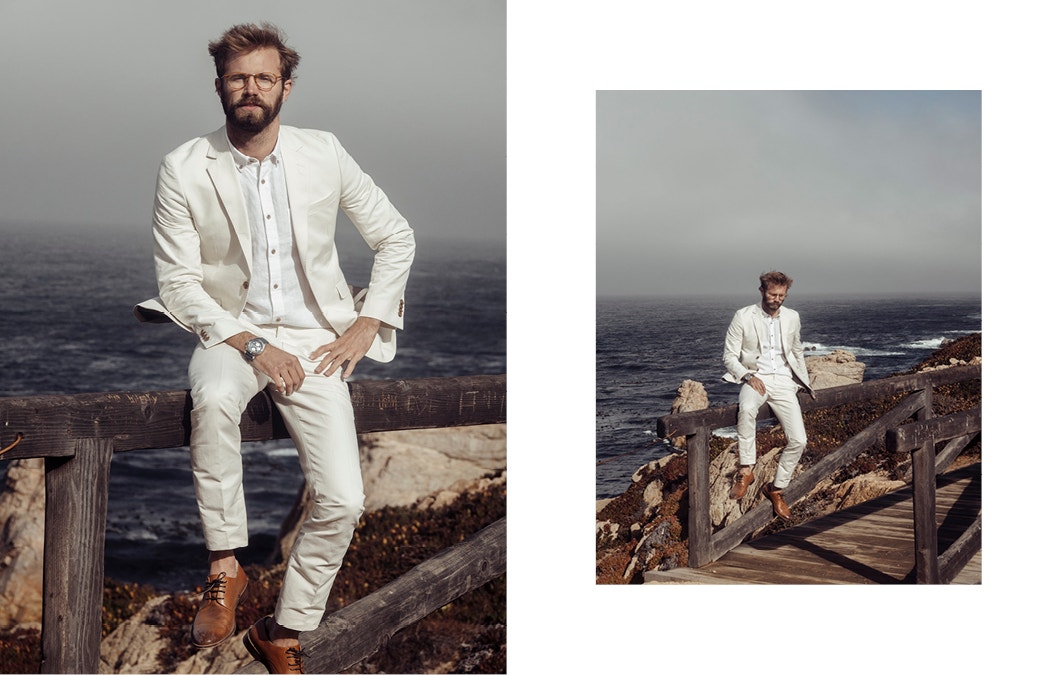 The Banana Shirt hitting up San Fran and L&A.
This was a go-to piece that got a lot of use. It was perfect for everything, from the relaxed lunch to the fancy rooftop. I naturally gravitate towards patterns when I'm getting dressed and I just like to be a little different. The banana print shirt definitely allowed me to be more creative with what I wear.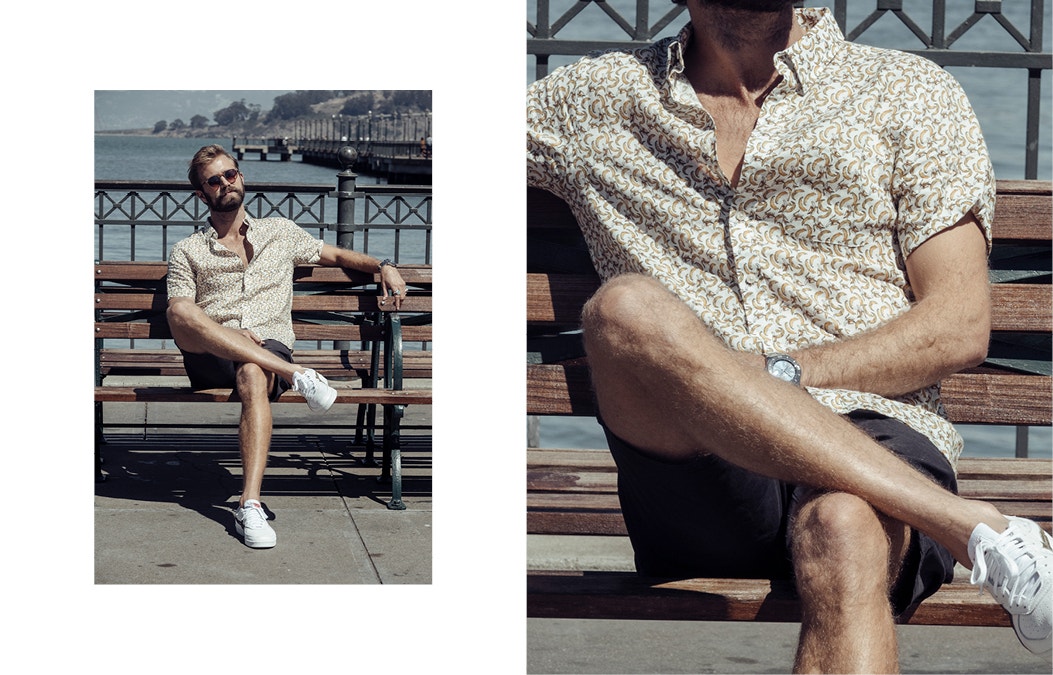 Taking On The High Seas in that Yellow Jacket.
This deep yellow jacket was an absolute head-turning piece. The matte finish doesn't shine like you're trying too hard and I know it's going to age like an absolute gem. I wore it while we were sailing around the north of California and ended up just keeping it on for most of the first week. It may be a bright yellow, but it's definitely versatile enough to go anywhere.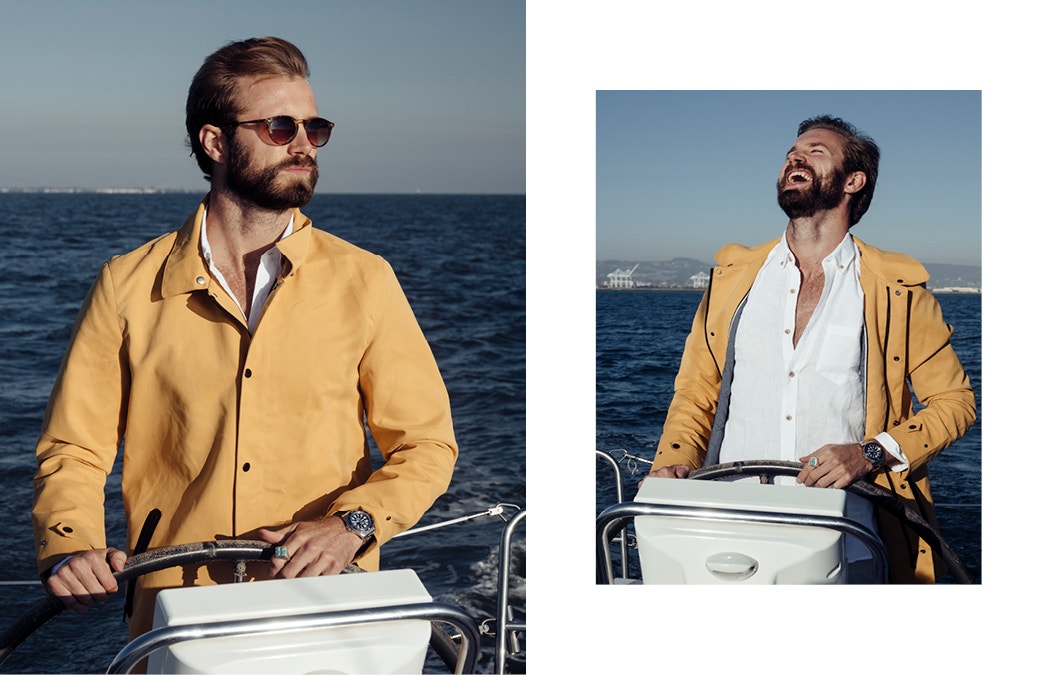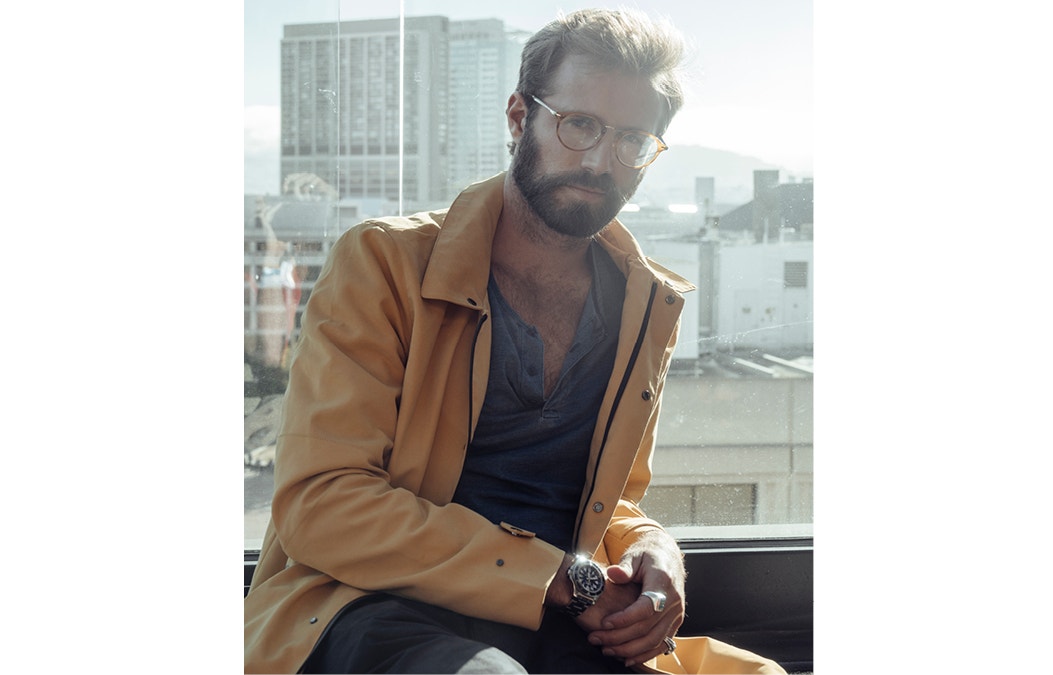 The white linen shirt hung off the body like a treat. They're finished with gorgeous subtle light sand colored buttons and if I had a washing machine with me more often on this trip I probably would have it on everyday. Short sleeve linen is on point for the warm summer days, definitely a couple of accessories like a watch to bring it to life.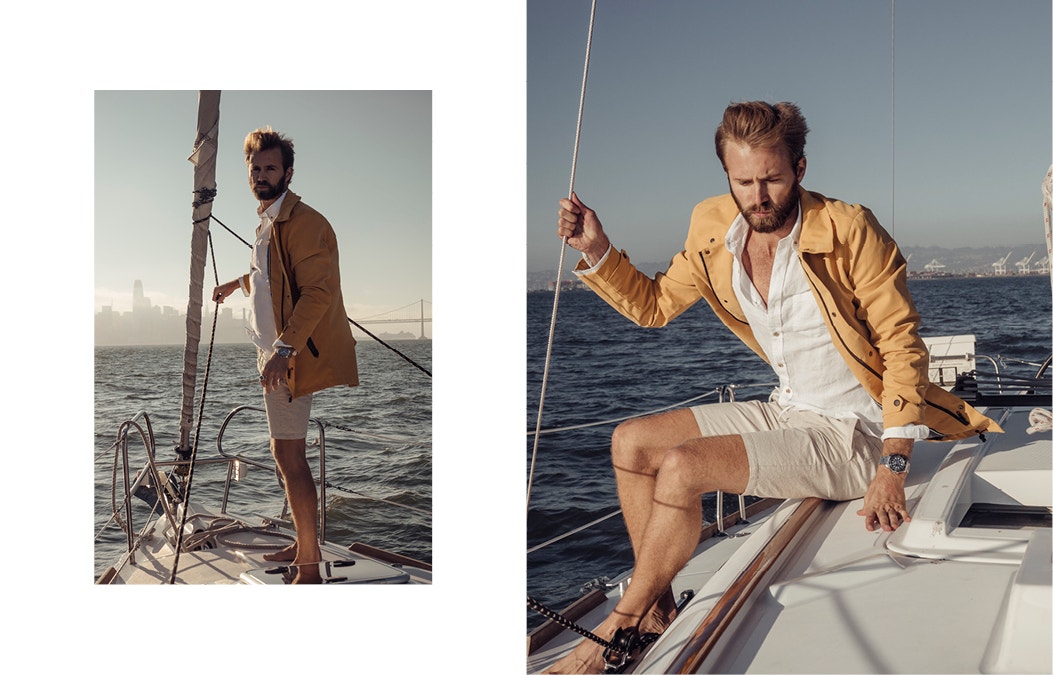 I'm a huge fan of these tanned shorts with the drawstring, they're super comfy, flow nicely and have a beautiful two toned brown button #itsallinthedetails. They can go from the Hamptons summer party to just lounging with your buddies at a bbq.


Inspired? We'll be sharing more updates and images from Tom's travels. In the meantime, follow along on Tom's journey through his Instagram and Barkers.