Just off the perfectly paved cobblestone tracks of Lambton Quay lies one of our signature Groom Rooms. A haven for law-makers, politicians, Phoenix players, and students who like their do's done right. Wait for your turn in the barber seat while enjoying the handsom interior of our capital's store. While a beard trimmer and a steady hand will get you so far, the cuts that excel from this humble salon match the audience - neat and elegeant, perfect for those who live in the boardroom (or live for Friday nights on Courtenay Place).
Meet the team running the show #behindtheblade - Lambton Quay, Wellington
Pilsung - @korean.barber
Senior Barber, Manager

The coolest thing about being a barber is that for some people, I am supposed to be the one who pays money to go and see them, but in the salon, they're paying money to come and see me. In my spare time I'm usually playing guitar, or basketball. If you like singing or playing ball, we can be friends. My go to breakfast before a big day on the tools would be Korean BBQ. I can do Korean BBQ at anytime. And of course, kimchi on the side.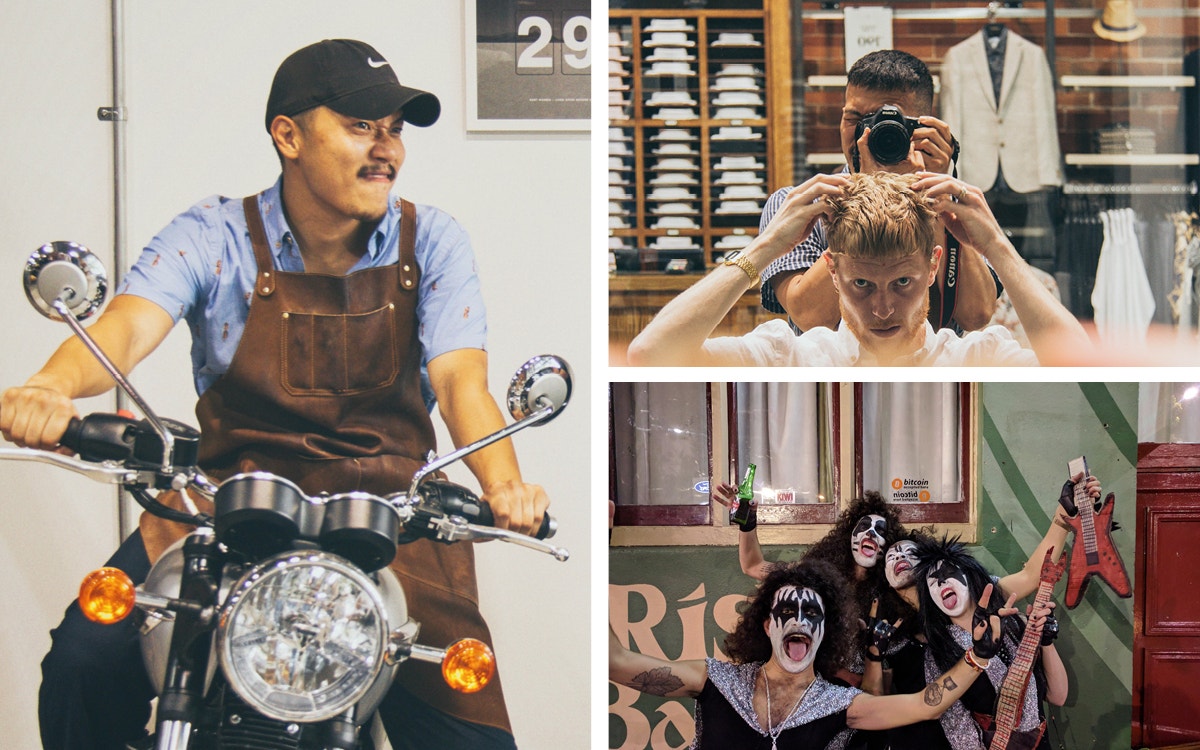 Danielle
Barber

My favourite hair cut would definitley be the modern mullet; business in the front, party in the back. 15 months ago, I crossed over to the Barber side after 7 years of hairdressing. I really enjoy the fun environment that comes along with barbering. The clients are always great to talk to and provide top notch banter. In my spare time I enjoy getting out and about to enjoy the natural scenery which New Zealand has to offer.