The Barkers x Surfline range is back in 2019 with a collection of boardshorts and 100% organic tees. This year Barkers collaborated with Bondi-based graphic designer Keiron Lewis, who's inspired by the alternative surf lifestyle and Surfline's own Roger Hall. We chat to him about the design process, New Zealand style, and his odd nickname.
Where does the nickname "Seamouse" come from?
I was travelling up the Australian east coast and met a German girl, who seeing my obsession with surfing, called me a water rat. It got lost in translation and came out as "sea mouse" and just stuck.
What brought you to Bondi from the UK?
My wife and I got married in the UK and decided we wanted to try living elsewhere before settling down. We came to Australia with the intention of returning the following year but fell in love with the country and the lifestyle it offered.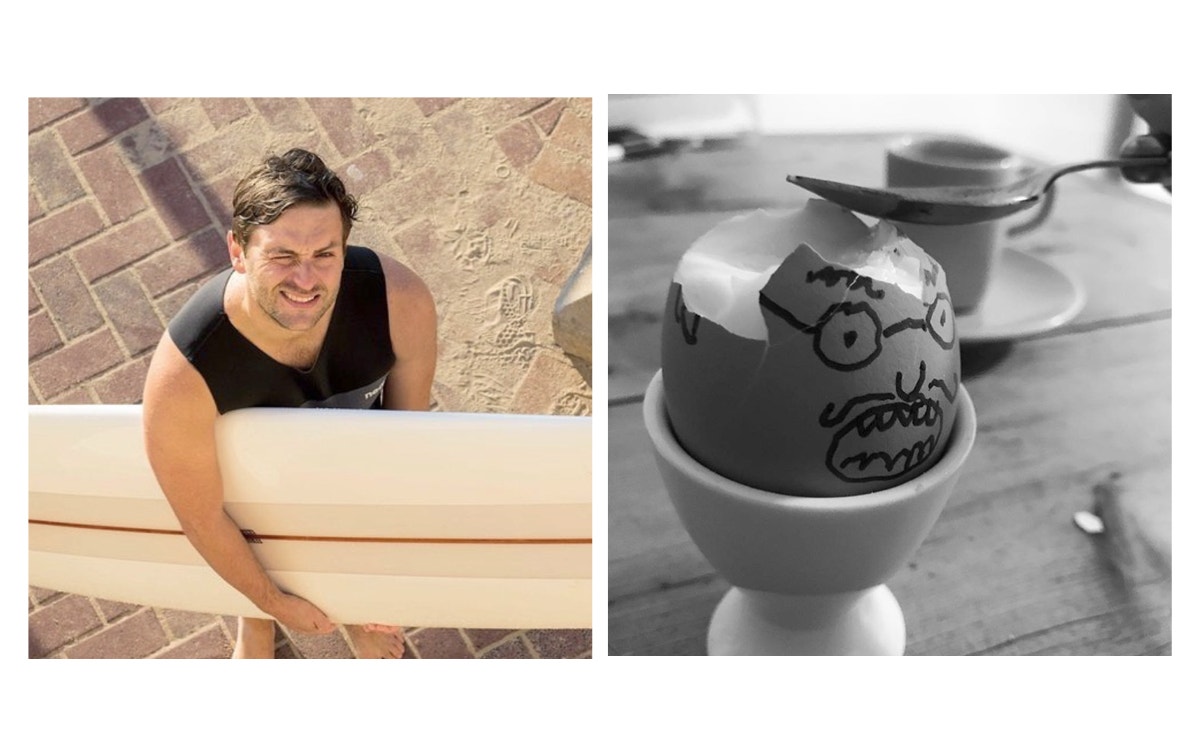 Are you still much of a surfer?
I'd say so. I normally get in the water most days before work and love surfing a wide variety of surf craft. I'm still far from expert and enjoy it most when it's not taken that seriously. I think that this often comes through in my illustrations.
You have a background in industrial design. How does this affect your graphic design practice?
Industrial design is very process driven and human focused. As such it taught me about user experience and user interaction well before UX/UI became the buzz terms they are now. I love that it taught me to consider all aspects of the problem as well as use research and observation to create a design solution.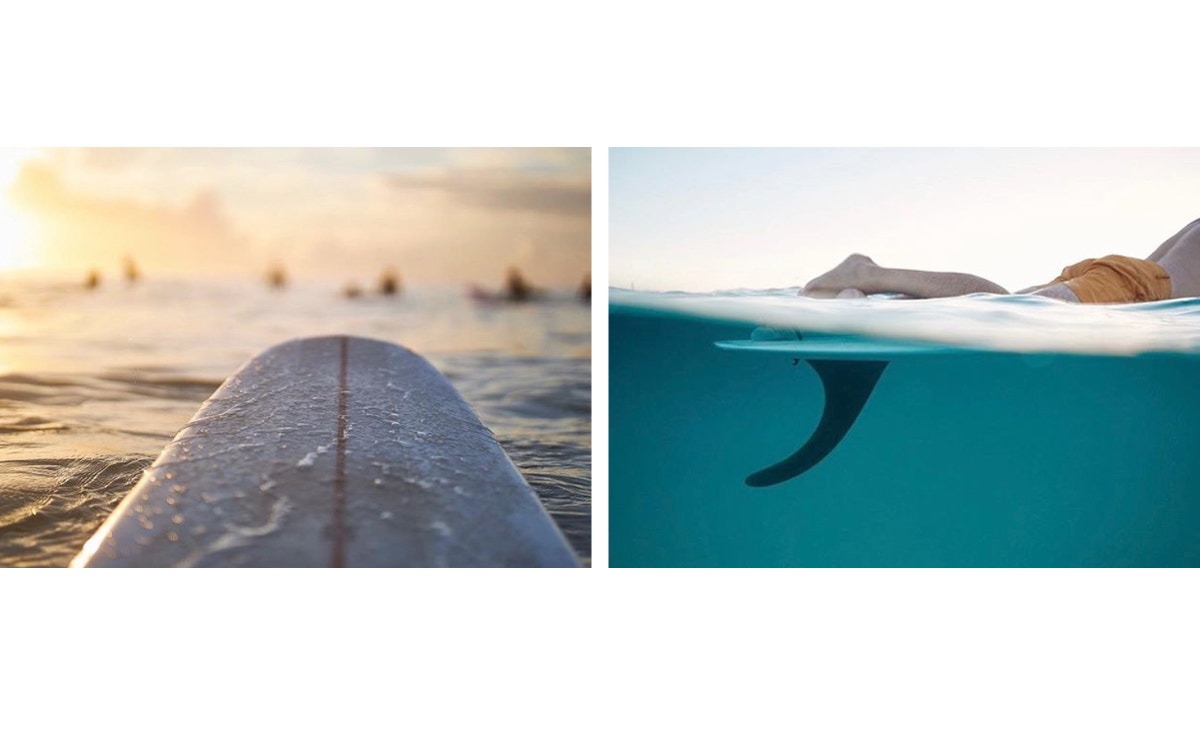 You live in a surfer's paradise: Bondi. Does that location provide the inspiration for your surf designs?
Ha ha! I think that most surfers would tell you that Bondi is far from a surfer's paradise. It's incredibly crowded and is pretty chaotic on the beach and in the water. This definitely provides plenty of inspiration though on the more alternative side of surf culture that I really love.
Yeah, you're a bit more into the alternative beach culture. Would you say beach culture has changed or evolved much over the past decade?
I'm not sure it's really changed; it's diversified. The evolution seems to be one of increased curiosity and acceptance, whether that means dressing individually, surfing alternative surf craft or being involved in a sub-counterculture. I think the focus is shifting more to fun and lifestyle over high performance and machismo.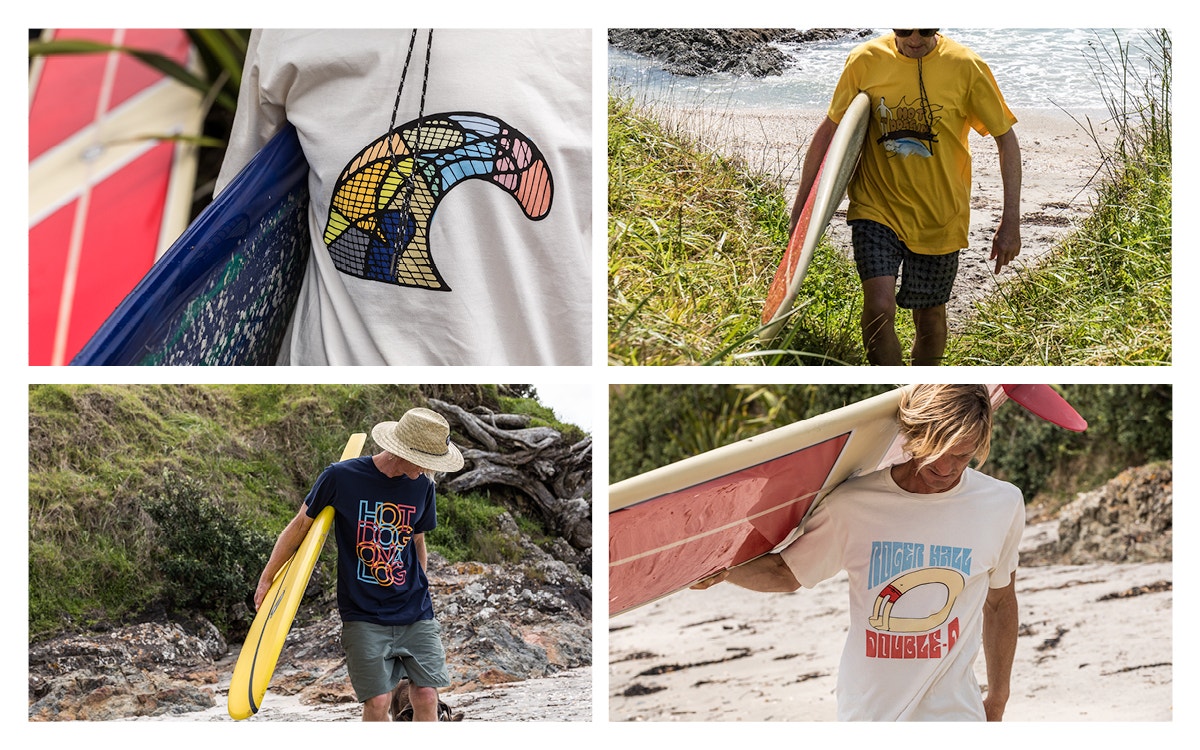 How did you tailor the Barkers x Surfline designs for a New Zealand market?
The majority of the designs were tied into Roger [Hall]'s personal, rich NZ surf heritage. I utilised some native flowers in the illustrations that grow locally to him as well as his iconic surf van that he used to tour the country.
Do you have a favourite piece from the range?
My personal favourite is the shapers tool. It was awesome to draw Roger's personal electric shaper customised by his dad and match it with alternative surfing lingo. I'm a sucker for a good pun, too, so writing the "born in the bay" tagline was a lot of fun.
Photos by Eugene Tan (@Aquabumps) & Keiron Lewis (@keironjlewis)