How did you meet Kate, and how long have you been together?
I walked into a surf shop in New Plymouth to buy a new watch and Kate, (who was a regional manager for the company) happened to be working in there that day. She started helping me with watches and we both knew something was sparking between us- I stayed way too long and ended up buying two watched just so I could stay and talk to her!! Over the next few weeks I popped in multiple times claiming I needed a variety of things before she said 'you could save a lot of money if you just asked me out!' We have been inseparable ever since- and 8years and two children later we got married in spectacular fashion on waiheke island. We couldn't be happier!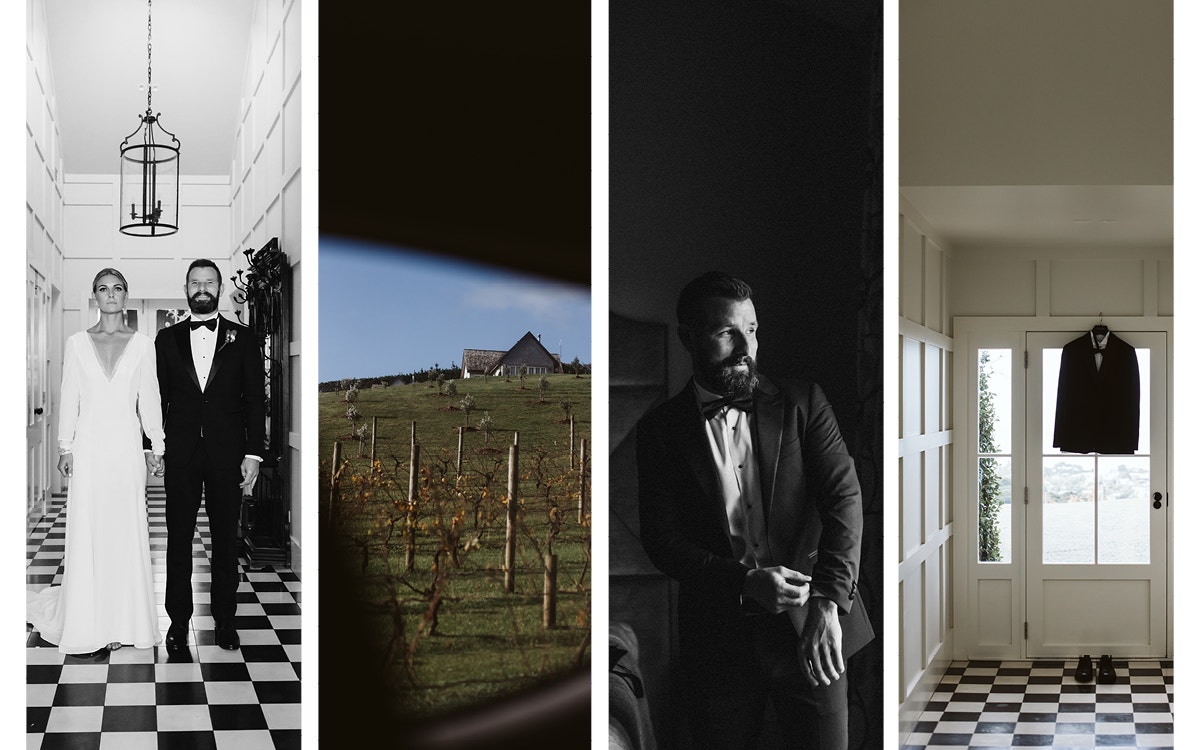 Tell us about your proposal.
We are pretty down to earth people and Kate always said she didn't want a giant spectacle when I finally proposed to her, so I waited until one morning when the kids were snuggling in bed with us and told her I loved her with all my heart, I wanted us to all become a proper family, and stay this happy together forever. It was real life, we were completely present in that special moment, and it was perfect when she said 'yes'.
Highlights of your wedidng day?
We went over to Mudbrick in waiheke for the big day, where we had the most amazing time. We wanted the whole day to be completely classic, something we were totally proud of and something that would never date. We didn't want to look back and think 'that was hideous what were we thinking!!' So naturally the barkers tuxedo was the perfect choice, timeless and formal. The best part was the ceremony, seeing Kate and the kids walk down the isle towards me and thinking 'how lucky can one man be'. We were completely in love in that moment, quiet and taking in every second of the joining of us all as a family. It was magic.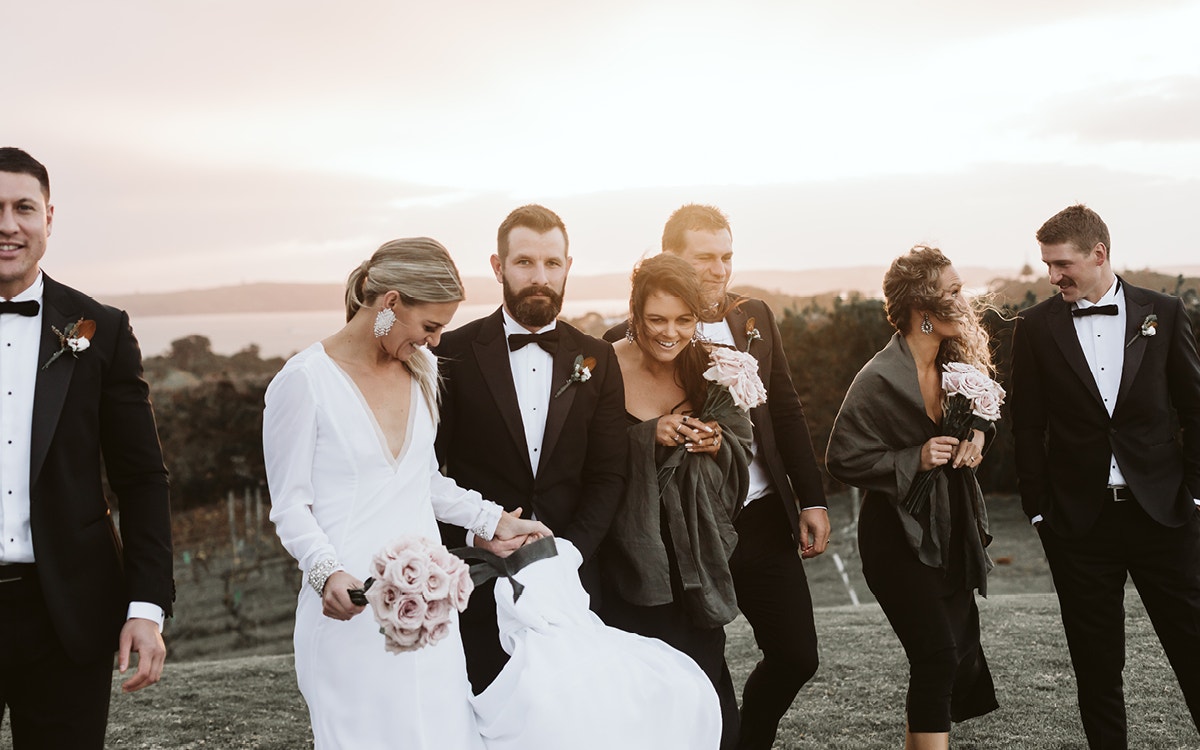 Advice to grooms?
Don't get caught up on who you invite. If you have known someone for 10years or two weeks, invite people who make a positive impact on your life, regardless of how well you know them. You want to show everyone on that day how proud and in love you are so go hard. And don't skimp on the details- the suits were a perfect example of this!!
Images: The Virtue