New Zealand merino is renown worldwide as a premium, luxury product – but it wasn't always so. Don Rowe speaks to John Brakenridge, the man behind one of the most impressive brand transformations in business.
Contrary to today's universal image of New Zealand merino as a luxury product – the staple ingredient and selling point of brands like All Birds, Icebreaker and Carriagi – there was a time not long past where it was perceived as second rate, fit only to be mixed with low-quality Australian wool. Now, after two decades, it's a product marketed to the world as the cutting edge of what natural materials are capable of, and overwhelmingly superior to synthetics both functionally and environmentally. A lot of that transformation can be traced back to John Brakenridge, chief executive of New Zealand Merino.
"You're talking about an industry that if you go back 25 years, it was sunset, it was washed up," says Brakenridge. "Growers had no connection to end brands and really, people were disillusioned, and so the growers got together and said we can do better than this. There's a saying we like and it's that you should never doubt that a small group of committed people can change the world – indeed it's the only thing that ever has."
The growers examined everything from the way wool was taken to market, how it was innovated on and marketed, to the sort of levies being deducted by brokers. Brackenridge calls it the 'Declaration of Interdependence'.
"We said let's try something not just different but transformational."
The growers opted to shift focus from volume to value. And they realised that to sell the wool, they'd need to sell the story. It was, says Brakenridge, the intuitive thing to do. But there were early obstacles.
"When you're trying to bring transformational change, you can't underestimate the forces against you," he says.
"And the forces against us have been phenomenal because gravity pulls people towards the status quo. We've had discontinuance of funding, threats, full-page advertisements with quite insulting statements and derogatory statements about me personally. I could go on and on."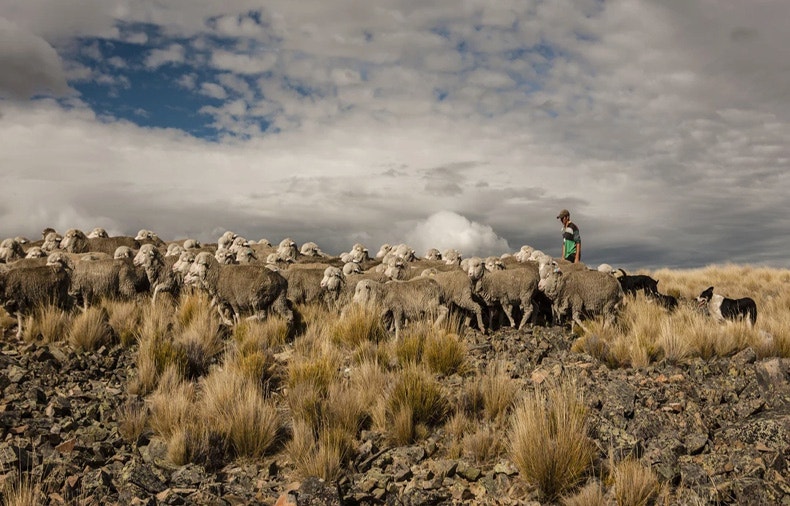 The shift in thinking, where merino was elevated above Australian wool and no longer marketed as fodder for blending, even saw brokers warn of a boycott if a single bale of NZ Merino was sold at market. But for Brakenridge, that was proof they were on the right track.
"I come back to the small group of committed people, these people in high country mountains and small villages and the men and women there are quite inspirational. That's what gives us inspiration and pulls together another group of people which, using Barker's language, is bringing in the people who are ready to be a rebel, to challenge the status quo, to do what people will say is impossible. The number of times we've been told this or that can't be done – people said 100% merino couldn't be done, and now the garments are everywhere."
But the strategy was reliant on brands finding resonance, authenticity and value in the story they were being pitched. These were brands that by default would need to share the ethics of NZ Merino, and with a determination to challenge paradigms just as the growers were. The product would also need to meet their demanding standards.
"Where we've gravitated to has been the brands like All Birds and Icebreaker, and even traditional companies that have survived huge change like John Smedley in the United Kingdom and Smartwool in Steamboat Springs, who have an apparel brand in the Rockies. The natural attraction goes beyond a business relationship and leads into the type of people around us. They have been the ones who tend to work to a purpose that's bigger than themselves, and that purpose is in many respects building something, but it's also today about going beyond business socially, environmentally and economically."
As in all business, however, financial success is imperative, and a gatekeeper for any ethical action. Eventually, it comes time to walk the walk, and with that comes financial risk. Businesses, say Brakenridge, have to be prepared to lose market share.
"That's what is interesting though: how much are you prepared to lose in the short term for your longer-term convictions? We've made a number of those calls that initially have this 'wow really?' factor, so it's about the ability to bring our partners in, show them the issues, show them how we adapt, and how to adapt together. That adaptation is the value chain coming together."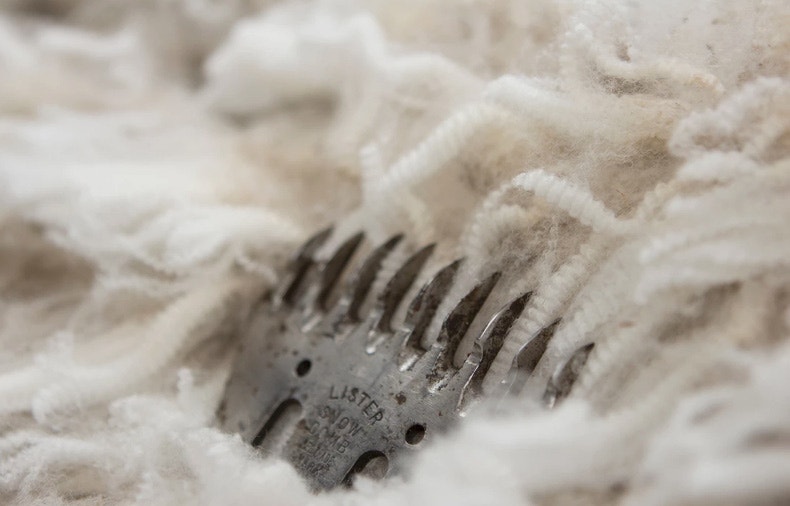 Before NZ Merino's transformation, almost 100% of wool was sold by auction. For their model to work, however, they would need long term relationships with stable and predictable pricing. They needed to link growers with brands, and ensure both sides could budget around the other consistently.
"There were auctions where 80% of the people didn't bid just to make a point. It's not about what we produced, it was how we took it to market. Those are the types of reactions that people have."
"And you're only going to change this stuff when those businesses are the ones that consumers are gravitating to because you're fighting against current market forces."
But it's not just current forces weighing on Brakenridge's mind. As with business, the very climate itself is in flux. Textiles is a trillion-dollar industry and the second largest polluter behind oil and gas in the world. The role that a natural fibre like wool can play is increasingly important as consumers demand products with less impact or a net-positive impact. The average consumer in the US is only wearing a garment seven times – 70% are made from fossil fuel-based non-degradable, synthetics. Exponential growth will eventually slingshot back on producers if steps aren't taken to mitigate that damage. NZ Merino is one of the first companies of its kind to receive Cradle to Cradle accreditation, a certificate which is recognised by sustainability rating systems like LEED.
"I think the key thing now is what's coming at us, and where are we going to have to provide leadership," says Brakenridge. "This is why we're excited about the relationship with Barkers because so much of this is going to be in the environmental space."
"Man tries to make what nature has perfected but if you partner with nature, and work with the products it creates, synthetics just can't match it."