After a long day heating up under our patchy piece of ozone, there's nothing better than cooling off from the inside out. We run down the top five places to buy ice cream in New Zealand.
A break from the road trip, a reward for a hard day's work, a quick, icy hit between catching waves - there's always an excuse for an ice cream. To get the most out of your cone, we recommend going to one of the land's best ice creameries.
Highway 10, Waipapa
Ice cream for size queens. The google reviews are an absolute mixed bag between "best place in the world" and "awful service, horrible food", but one thing can be relied upon: the size of their ice cream scoops. This is proper road trip ice cream stop stuff. A single scoop at Highway 10 is the equivalent of an urban double. Their selection is a vast array of old favourites: hokey pokey, goody goody gum drops, cookies and cream. If you can't decide and you're not diabetic, try the "Highway 10 to Hell" - 15 scoops. Not brave enough? The "Death by Ice Cream" is only 10 scoops, and if you finish it you get a free meal. If Stan Walker can do it, so can you.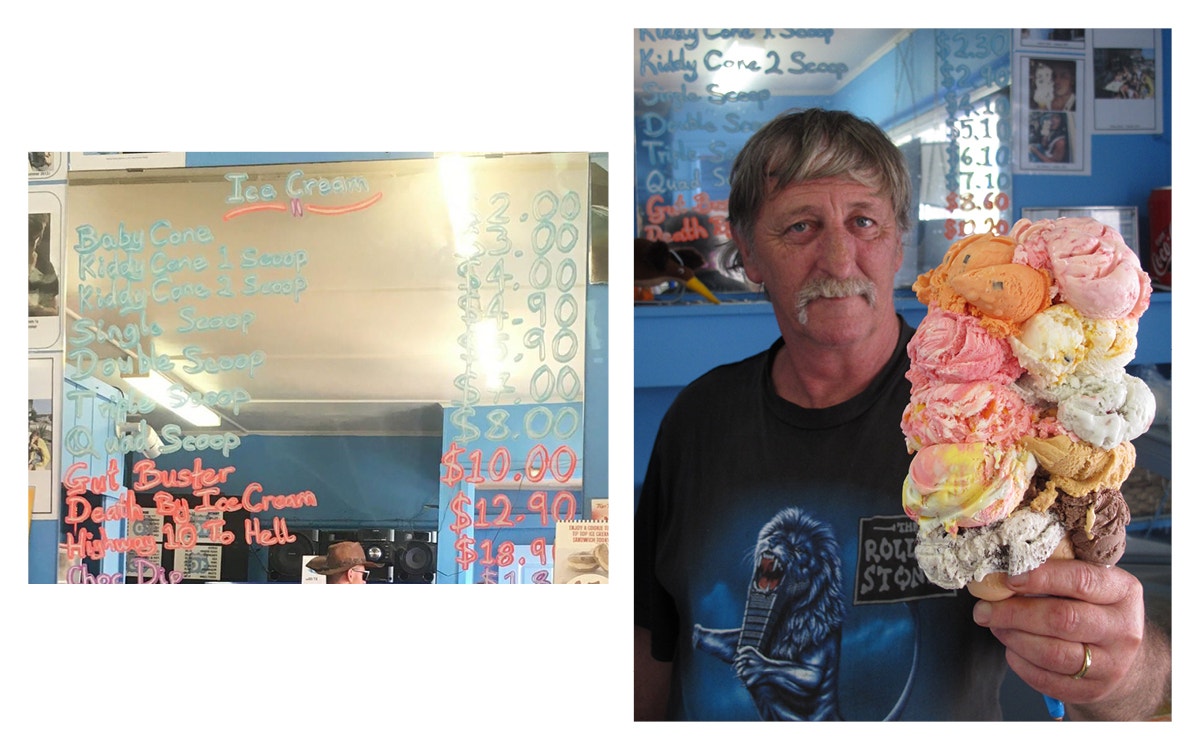 Thomas Bros, Riwaka
A cherry stall with a real fruit ice cream window? Yes, it's real rural hours. Situated inside a prefab with a deck, this is a place to rock up in your togs and enjoy a delicious cone while you dry off. Over the road is the Hop Federation Brewery, so designate a sober driver and make an afternoon of it before you drive over the Takaka Hill. A cherry ice cream seems like the appropriate choice, but there's a berry for everyone.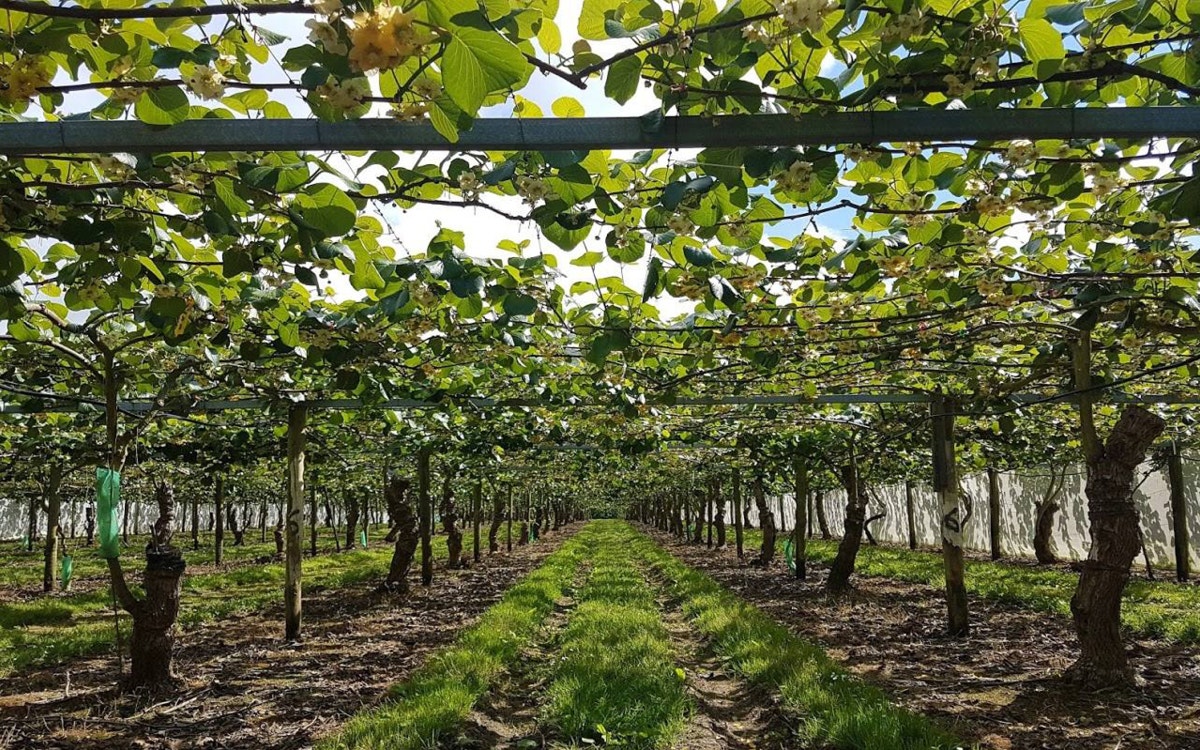 Duck Island, Hamilton
Posh scoops and dairy free options - here's your bougie cone pinnacle. Of their 26 flavours, 10 of them are dairy free, meaning a trip to Duck Island Ice Creamery will be inclusive experience for the whole extended family. After dealing with a variety of food intolerances while planning your Christmas lunch and the ensuing stream of barbeques, knowing that there's a one stop desert shop for everyone is priceless. I'll be having salted chocolate brownie, thanks for shouting this round mate, I'll get you next time.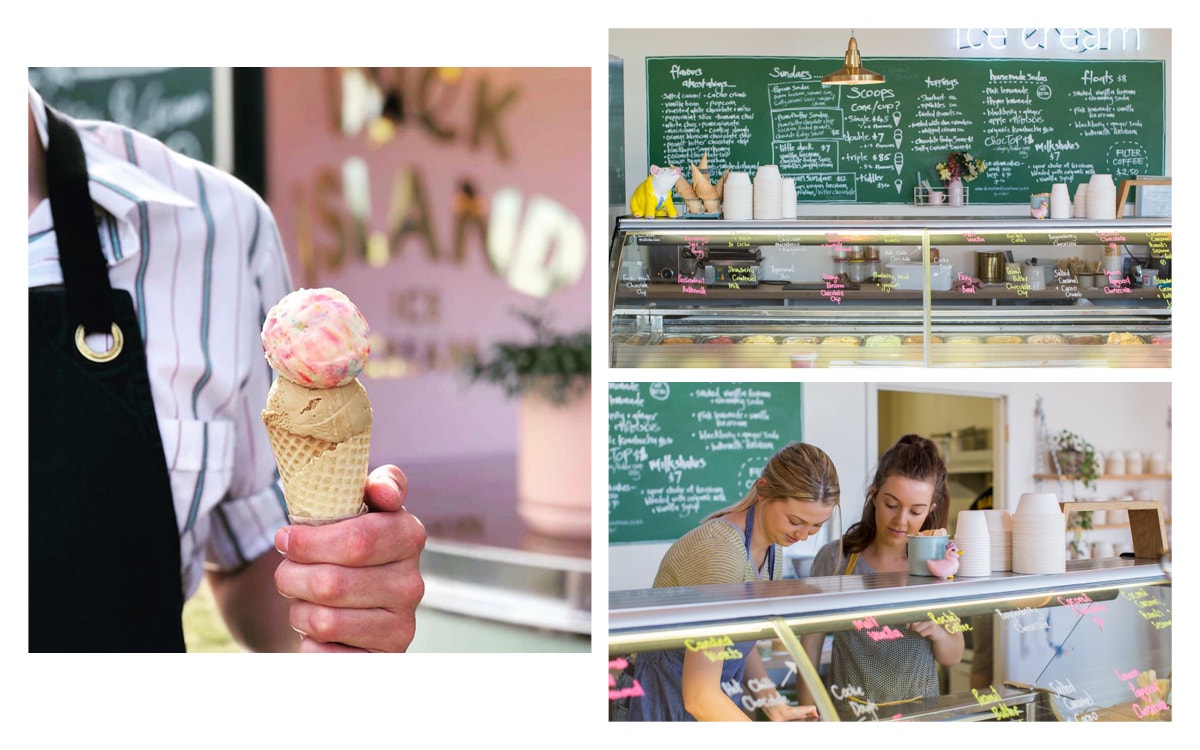 Fairview Orchard, Roxburgh
Fairview is another real fruit ice cream stop, this time in the idyllic settings of a working orchard. Plenty of delicious fresh fruit to stock the car with for snacks and midnight feasts. A perfect half-way break between Dunedin and wherever you're going, Roxburgh's golf course surrounds make for a sweet little stop. The coffee at Fairview Orchard isn't half bad either! The Clutha River is just over the road, so my flavour pairing for the mellow surrounds of central otago would be a nectarine ice cream - a hint of sharpness, but mostly juicy, sweet, and wholesome.
Rob Roy Dairy, Dunedin
This is an ice cream shop that harks back to the proper style triple-scoop-in-a-plain-cone of your childhood. Although there's some controversy about whether or not the staff will mix two differently priced ice creams on the same cone, that sort of minor drama really adds to the whole experience. They've got the full Tip Top range, as well as some deluxe Kapiti options, and real fruit ice cream. It's a scarfie favourite due to its low prices, massive scoops, and the lax attitude of the shop owners. Try Poppa's Pizza five minutes up the road for the perfect evening combo.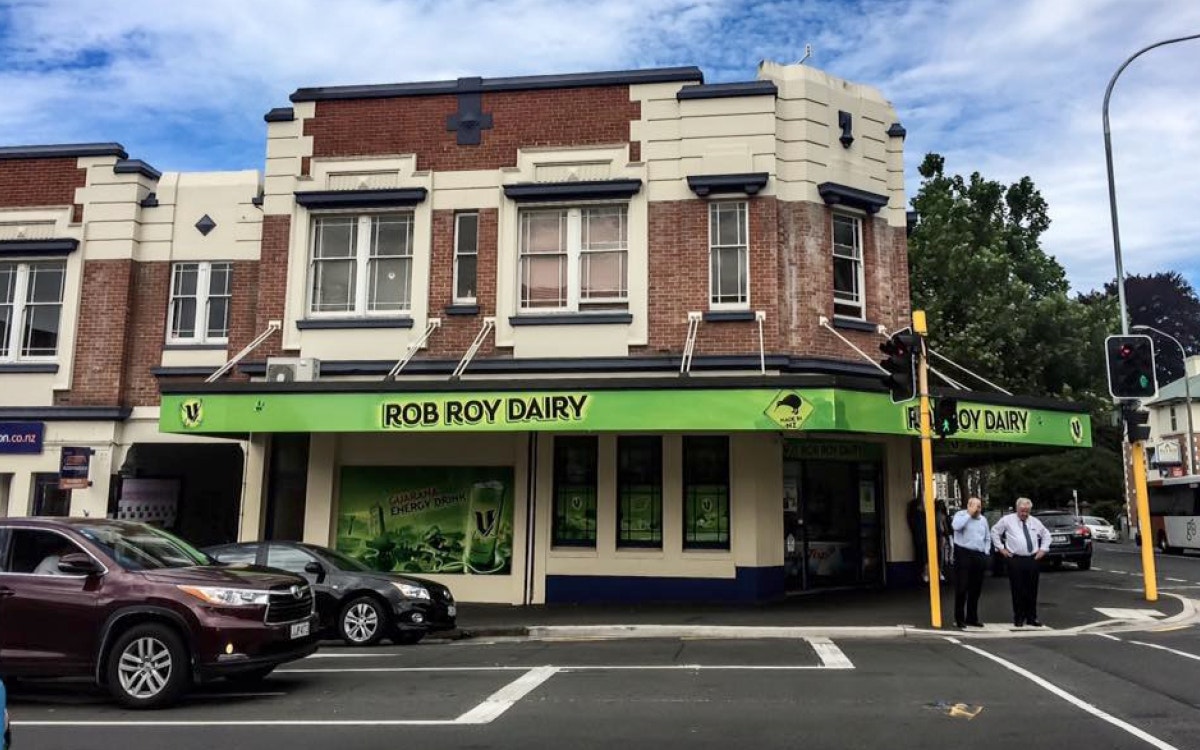 Photos: Various