We all know about the ubiquity of the floral print for spring, but have you thought about… (wait for it) florals for winter?
At this stage of the season, when it feels like the cold months have been dragging on for, well, months, it can be hard to find the motivation to keep dressing stylishly, when all you want to do is rug up in the same coat, jumper and scarf you've been wearing for the last three weeks.
A floral print can bring some personality back into your winter wardrobe with minimal effort. While ladies look lovely in flowers, floral has a long history in menswear, going back centuries to the patterned textiles of China, Japan, India and Persia, which were brought to the West from the 14th century.
In England in the 1920s, London's Liberty department store began making its own floral textiles to satisfy demand. About five years ago, influential European designers like Dries Van Noten, Prada and Christopher Kane made florals cool again, using bright acid-trip colours, destroyed finishes and sophisticated graphic prints, and today, this year, there were some beautifully subtle and cool, sporty floral looks shown at Louis Vuitton, Dior Homme and Y-3.
So while our northern hemisphere brothers are wearing their floral shirts short-sleeved and loose (just ask renowned bold print ambassadors Harry Styles and Taika Waititi), we thought we'd take a look at how to pull off this blooming print for winter.
First, look for a print that's less Hawaiian (with hibiscus flowers and palm trees) and more botanical, with English garden vibes -- the kind of thing you'd see on fancy wallpaper or in a bookplate in a country mansion.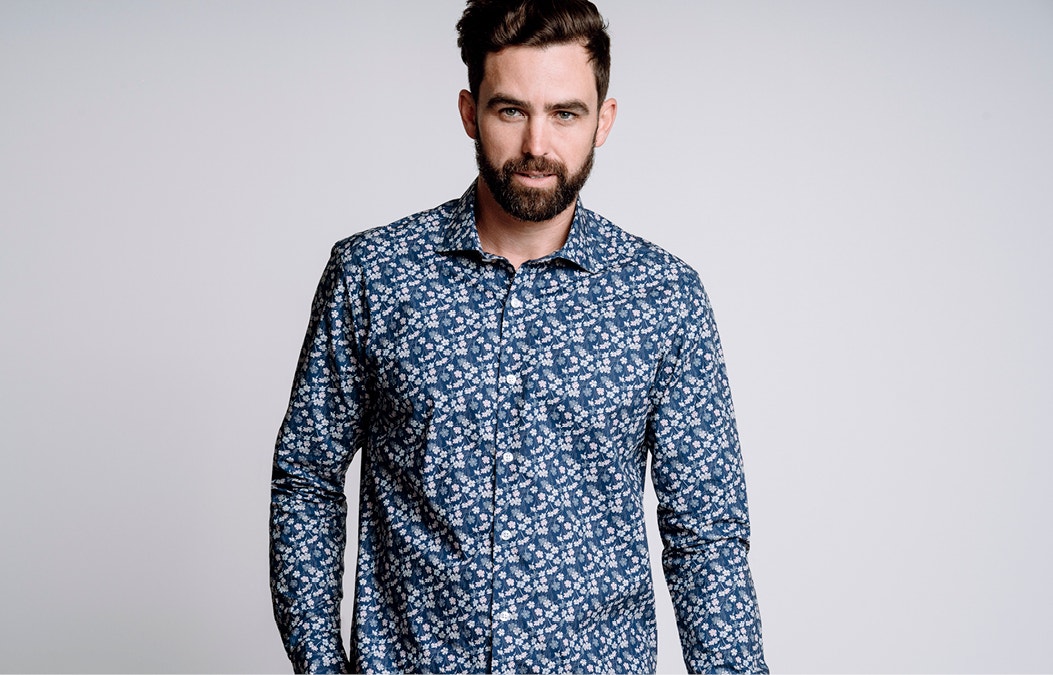 Next, choose one of the print's colours to base the rest of your outfit around, and have some fun matching (or mismatching) the rest of your outfit around that one colour. Winter florals are often darker than what you will find in summer, so go for navy blue, grey, dark green or graphic, monochrome prints.
The floral print should be the main feature of your outfit. If you're well into florals, you could go for broke and wear a head-to-toe print, as seen on the runway at Gucci, Fendi and Valentino recently. Otherwise, keep the rest of your outfit minimal and tailored.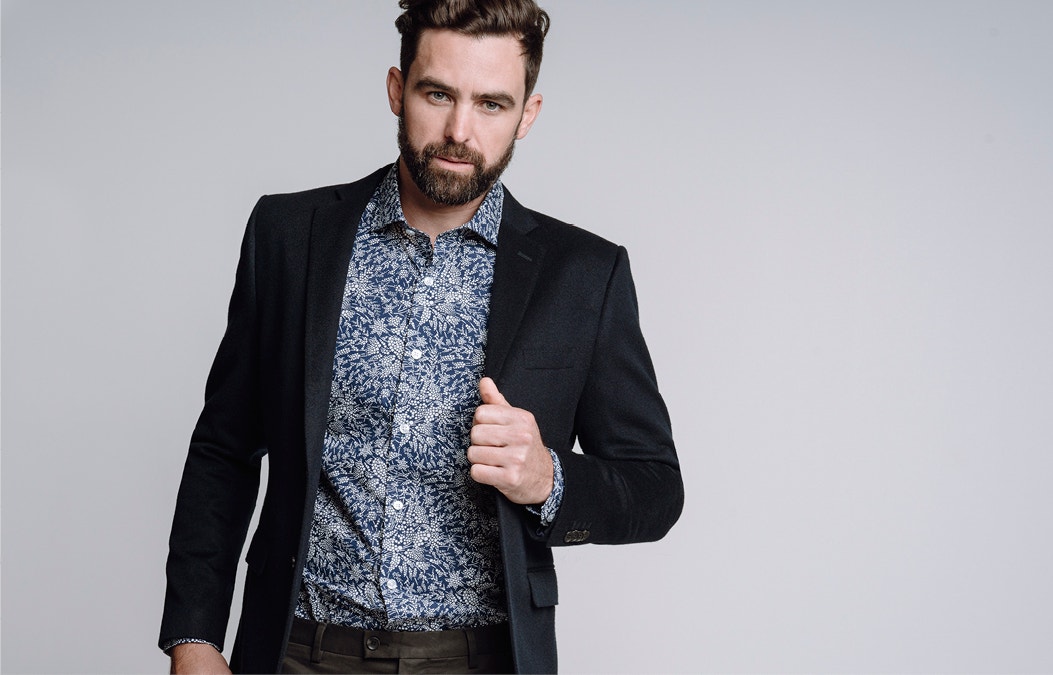 Pair a floral shirt with trousers and a blazer in a neutral colour for the office, or with a classic pair of jeans and a white tee for the bar. For a casual date, try pairing a floral shirt with a denim jacket, or try the Liberty x Barkers reversible bomber jacket.
If you're feeling like a floral shirt is a little too...flowery for your tastes, but you want to give the trend a try, start small. Choose a floral tie, bow tie or pocket square, or wear a plain jumper over a floral shirt, with just the collar peeping out.