It's a good thing barbers are trained to interpret our babble. Any cutter worth their salt is able to decode what you want and hold their worth in sub-decent banter. Our team of barbers have gotten pretty good at introducing themselves and holding up the chat over the years, but in-case you missed it, here's their introductions.
Get to know the team #behindtheblade - No. 1 High Street, Auckland
Jeremy - @jeremyhava
Manager, Senior Barber
I used to play a lot of soccer, and having a fresh haircut always made me feel better. When you feel good, you play well (or better). I've now been a barber for 6 years, and a hairdresser for 4 years previous to that. Favourite haircut would be a long scissor cut, short crop top with texture. I'd love to cut Leonardo Di Caprio (he has such nice hair). I'm currently trying to find the perfect balance between staying fit and drinking wine during my spare time.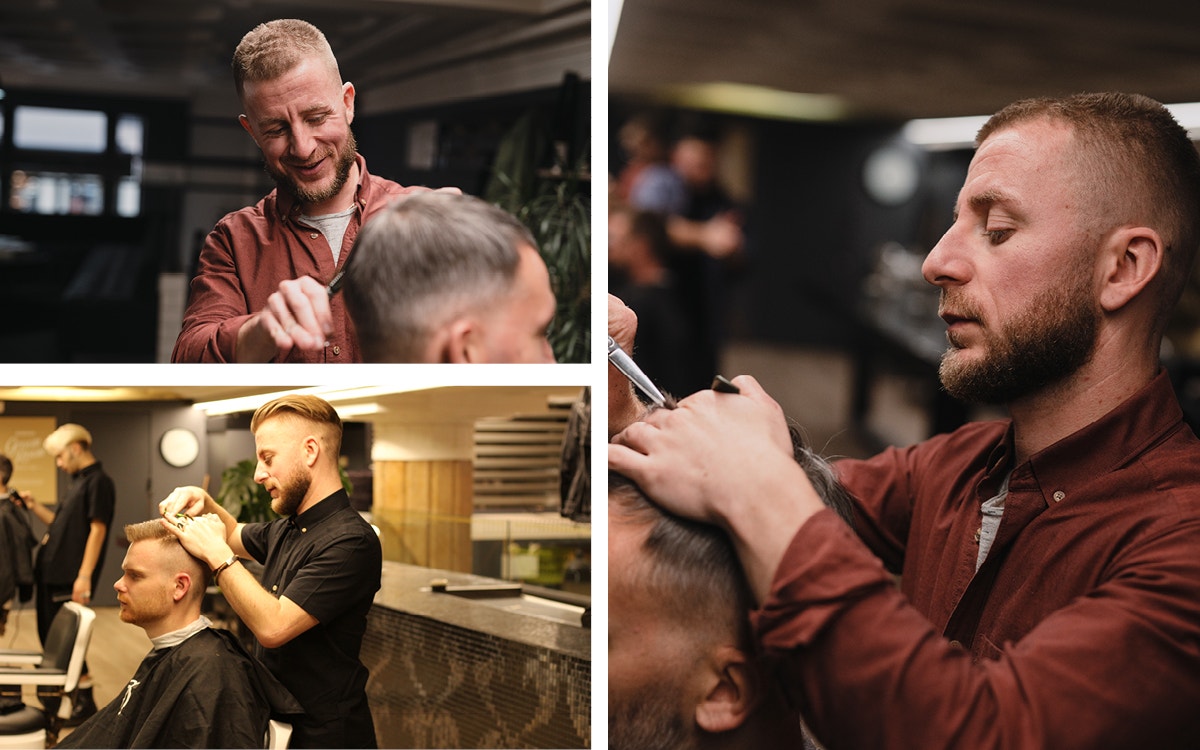 Teina
Barber
I've always been interested in Barkers Groom Room, but had lived out of Auckland for the past 5 years, so when the opportunity to move to Auckland arose I thought I'd apply and try my luck. Working in an industry that focuses on values which I'm most passionate about is probably the best thing about barbering. Creativity, sociability and customer service are tested everyday, and Barkers has provided achallenging yet great learning environment for it. Someone's hair I would love to cut: 2002 Lil Wayne, or 2020 Kanye.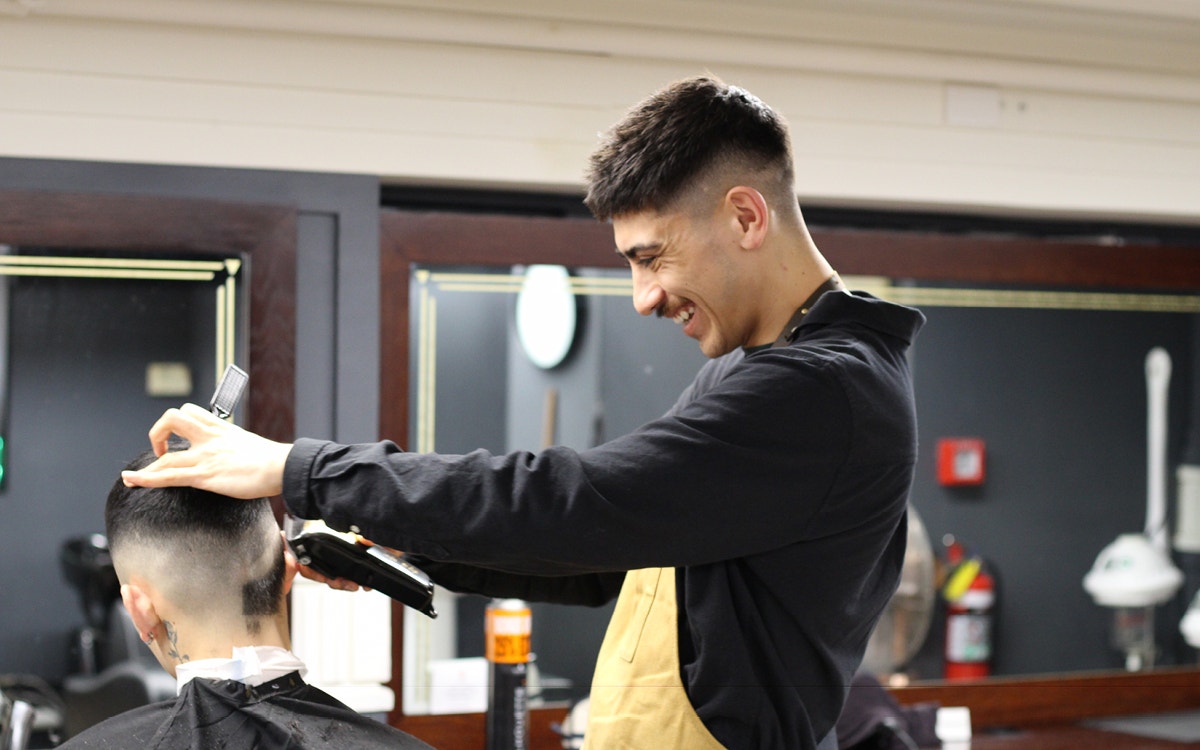 Te Ata - @yoshi_hasami
Senior Barber
I got into barbering after dropping out school where I felt a great need to pick a path that progressed mental health. My mother was a hairdresser when I was growing up, and when I was about 14 I saw an interview with the Schorem Barbers in Rotterdam on TV. The lifestyle appealed to me at the time; now I'm here. I'm very inspired by the European Barbering and Hairdressing industry. Allilon and Menspire are two of my favourite modern hair movements. Outside of barbing, I spend most of my spare time filling my head with music, art work, and fashion. Other than that I enjoy the experience of existing.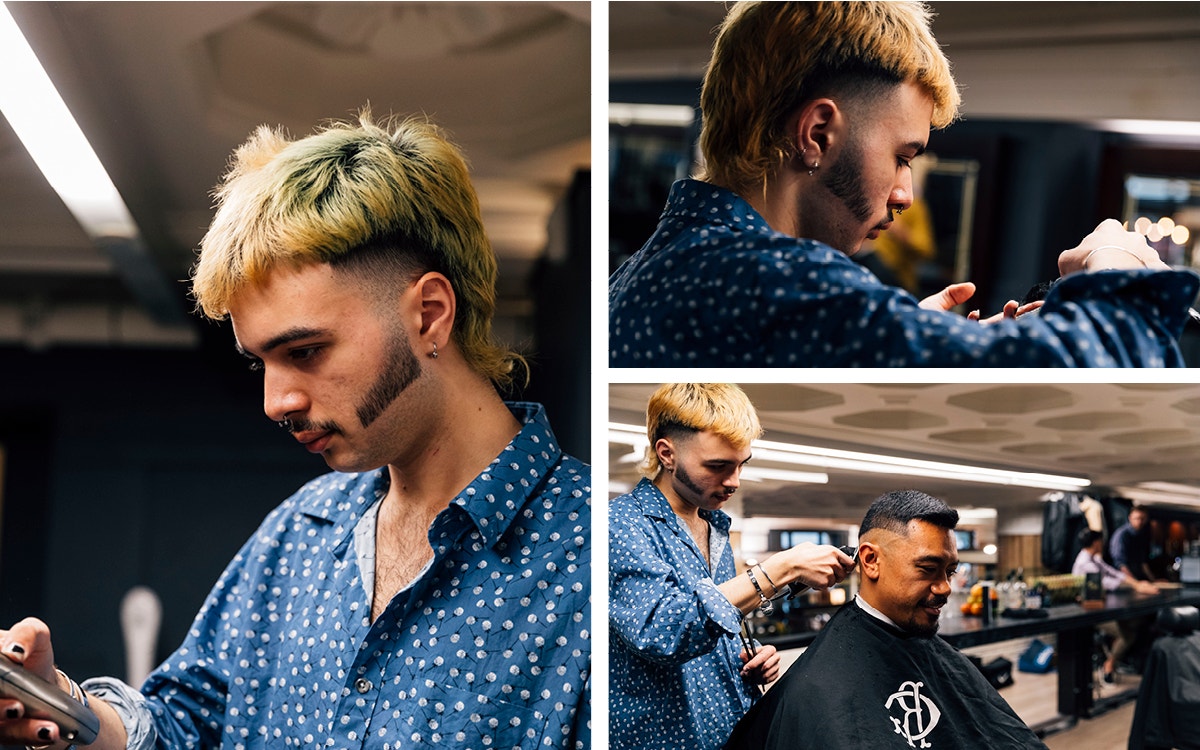 Pete - @peterxgeorge
Senior Barber
Being a barber gives me the chance to be creative and expressive on a daily basis. There's nobody's hair in particular that I'd like to cut, but musician's are my favourite. Being able to see your work on stage is an amazing feeling. Favourite cute are classic retro; traditional grooming is timeless; low skin tapers, pomps, flattops, slick backs, the works.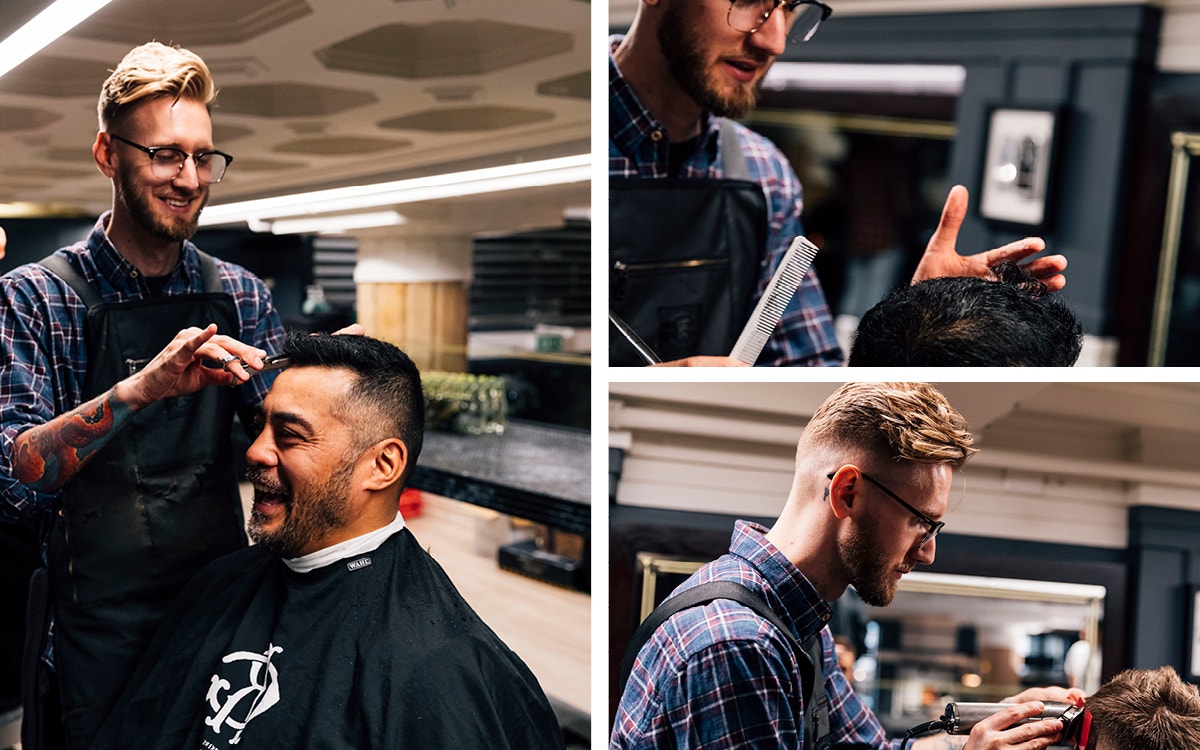 Barber at High Street and Ponsonby
I enjoy being a barber because of the people you get to meet and the relationships you can build. I think it's cool being able to make someone walk away feeling confident and happy after a cut. I got into the industry as I used to cut the boys hair at school, through this I eventually found passion in making someone else feel better about their appearance. I decided I wanted to make a career out of it. In my spare time, I like to create videos and work on social media. Sophia Goodwin
Front of House
My name is Sophia and my role at Barkers Groom Room High Street is Front of House Administrator. I've been in the Grooming Industry for 19 years, and am a fully qualified Hairdresser and Barber. In April, 2018 I joined the Groom Room team as a Barber and transitioned into the F.O.H role in July 2019. Working in this industry is a passion for me cause I know that if you look good, you feel good, and our team loves to help you get there. Looking forward to meeting and greeting you all!