Now that it's getting cool enough for sweaty endeavours, get on your bike and thrash and grunt your way through this beautiful land of ours. We've rounded up eight great bike rides to conquer in your spare time. With a long weekend coming up, why not add a ride in to burn off the long-weekend over-indulgence?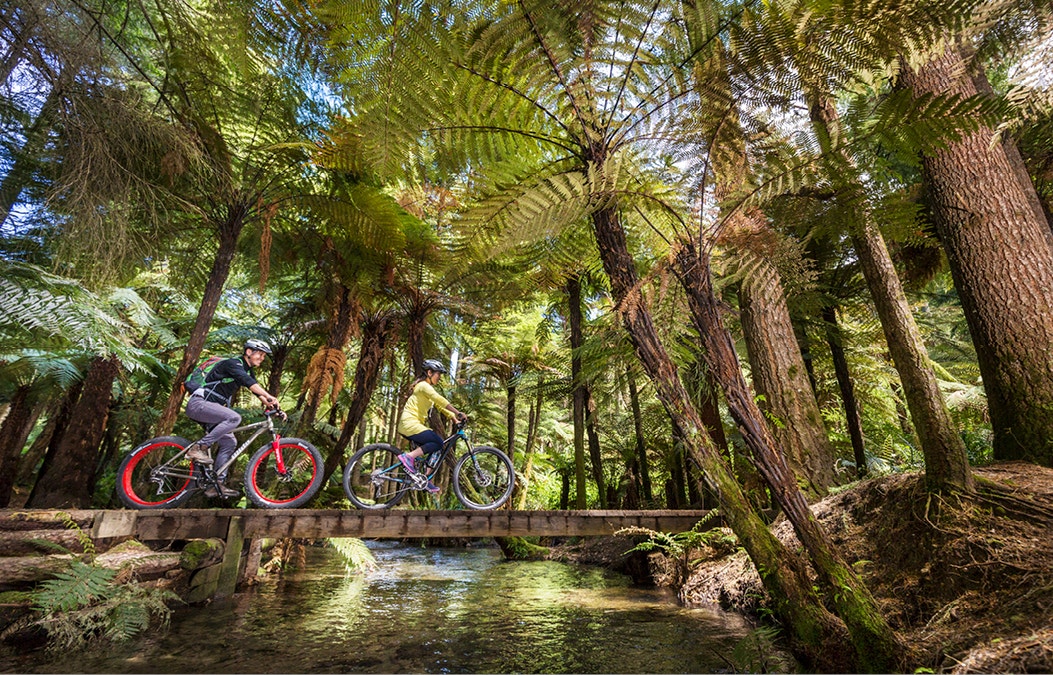 Whakarewarewa Forest, Rotorua
Grade: 1-6 (Easy-Extreme)
Around 160m of dipping, rolling, weaving shady track through a large, atmospheric forest of Californian Redwoods, pine and eucalyptus, with free-draining soil that means the riding's good all year round. The lower tracks are family-friendly, while the upper tracks, some of which look out over beautiful lakes, will draw more adventurous riders. This is a jewel in the crown of New Zealand mountain biking, where the international Crankworx Tour kicks off this weekend.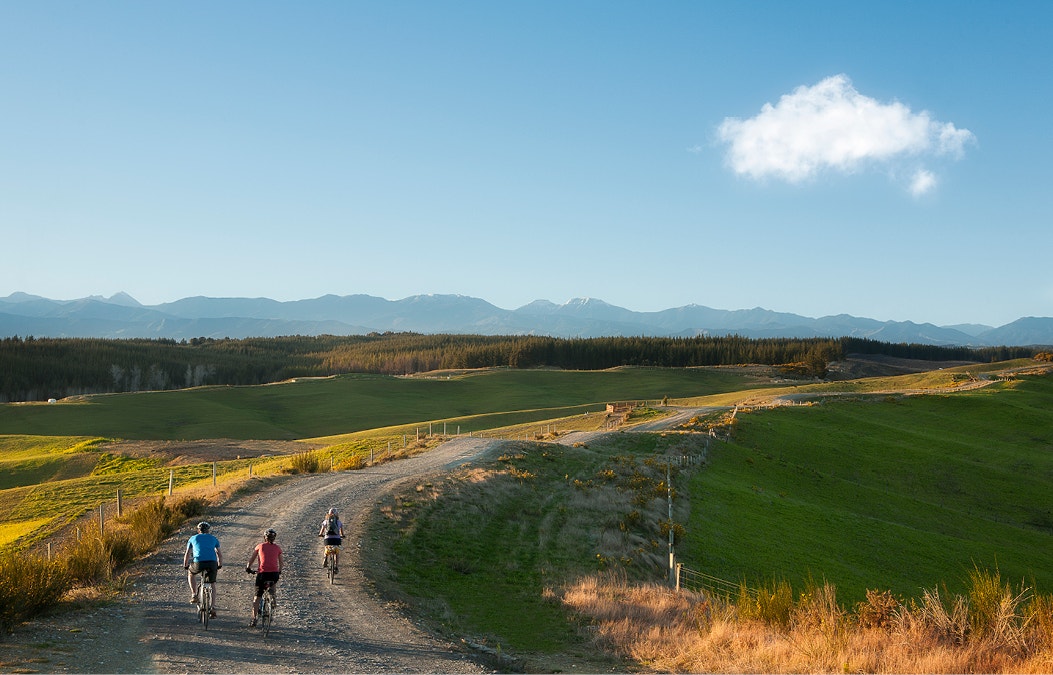 Great Taste Trail, Nelson
Grade: 1 & 2 (Easy to Intermediate)
This 174km network, begun in 2010, links up several spectacular, pleasant day-trip rides that pass breweries and fruit stalls, shops and art galleries, as well as the Tasman's jaw-dropping coast, where you might spot herons. Stay in Nelson or Motueka and go during Nelson Beer Week (this weekend).
heartofbiking.org.nz/our-trails/tasmans-great-taste-trail/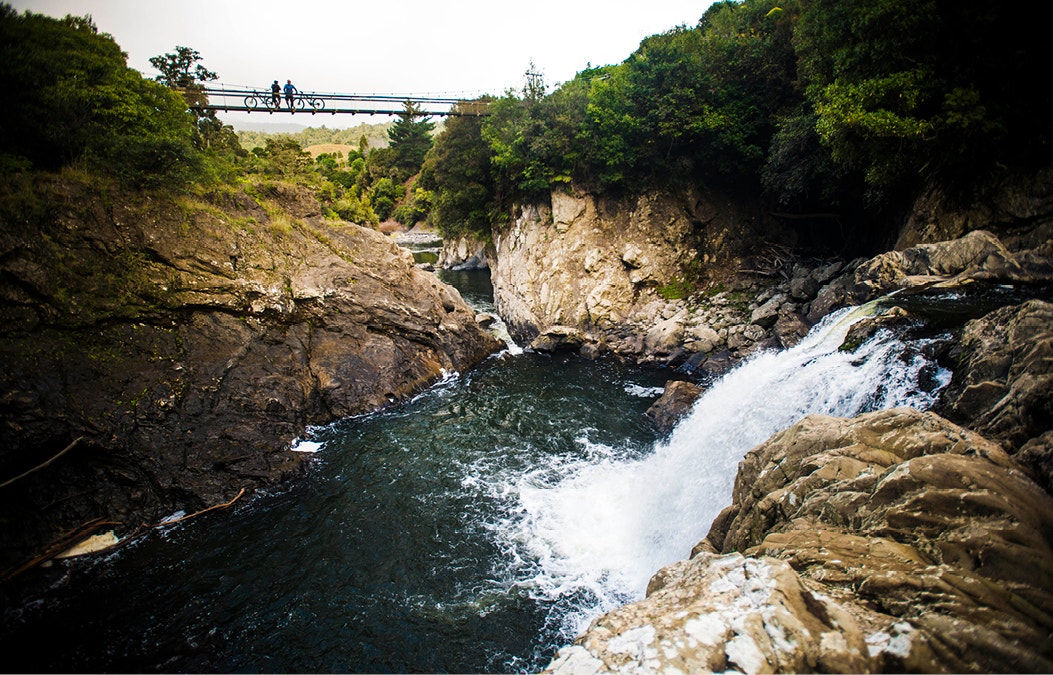 Motu Trails, Bay of Plenty
Grade: 1-4
From Opotiki, three trails will lead you into raw, remote scenery unlike anything else in the world. The Dunes Trail is a breezy coastal route that takes you up to the Tirohanga campground. The Motu Road trail, which continues on to Matawai, comes within 5km of the Motu Falls, where you can stand on a swing bridge and spritz your face in waterfall spray. And the 44km Pakihi Track offers mountain bikers the chance to venture through beautiful native forest with abundant bird life and gnarly drop-offs. Slice them into day-trips or go hard for two days and cover the whole 91km. It's signposted but there's no cellphone coverage and little drinking water available, so get yourself properly organised.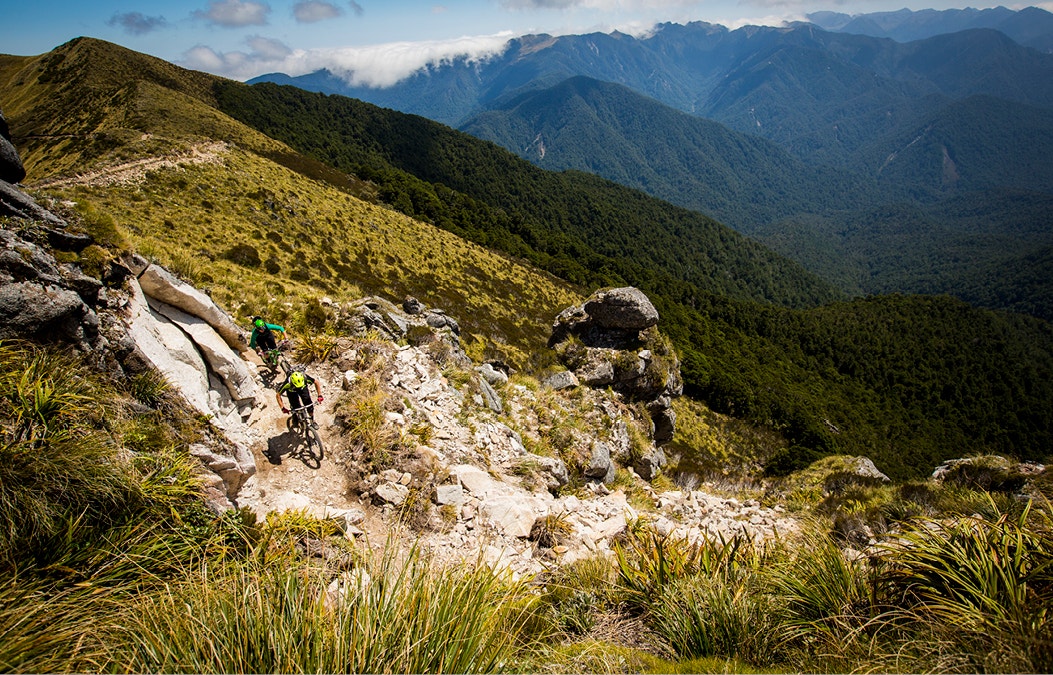 Old Ghost Road, Westport
Grade: 4
For advanced riders only, this epic, purpose-built 85km trail, completed in 2015, follows an old gold miner's route, climbing through spectacular forested wilderness up to the mountainside Ghost Lake Hut, then venturing down through a valley to the dramatic Mokihinui River, and along the river's winding edge, finishing in Seddonville. It's narrow, rocky, steep and long, so the bragging rights are well up there.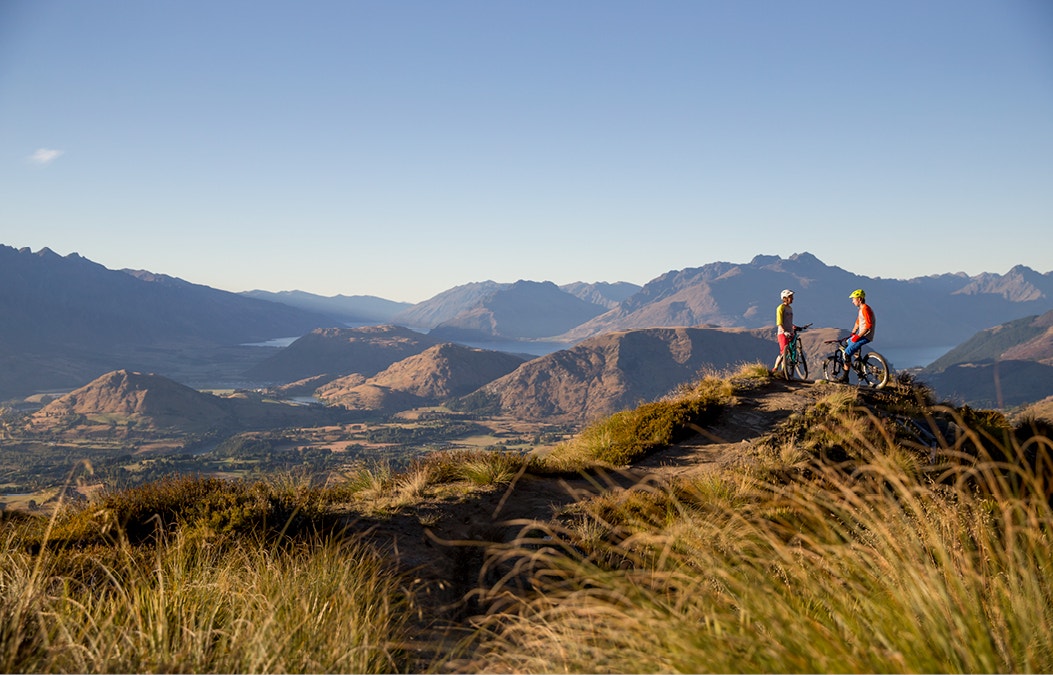 Rude Rock, Queenstown
Grade: 4 (Advanced)
You'll achieve flow state with this challenging 3km trail that follows the mountain's contours, some of which are peculiarly shaped — hence the name. Built by the Queenstown Mountain Bike Club, this is steep and rocky in sections. Try not to get too distracted by the glorious mountain scenery all around. At the bottom, continue on to Skippers Pack, a winding tussocky track with weird rock formations.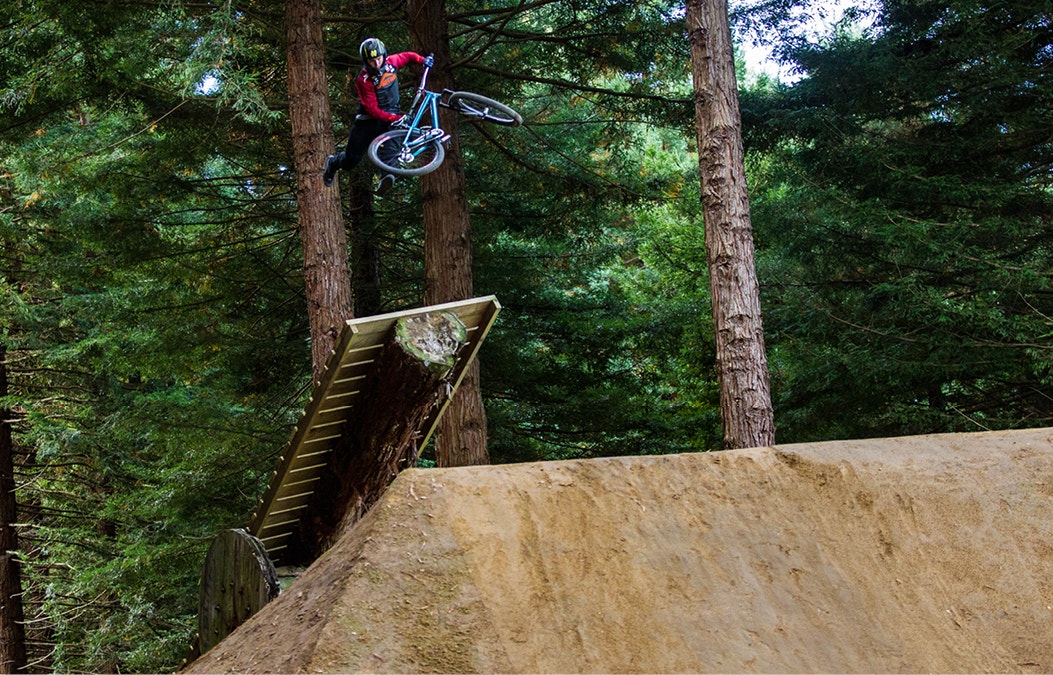 Timber Trail, Waikato
Grade: 2 & 3
The majestic and ancient Pureora forest was saved from logging by protestors who staged one of the first tree-sitting protests in the world. Today, it's home to an 85km trail that passes through its 1000-year old native forest and over several stunning suspension bridges, using (ironically) old tramways and bulldozer tracks, and newer tracks.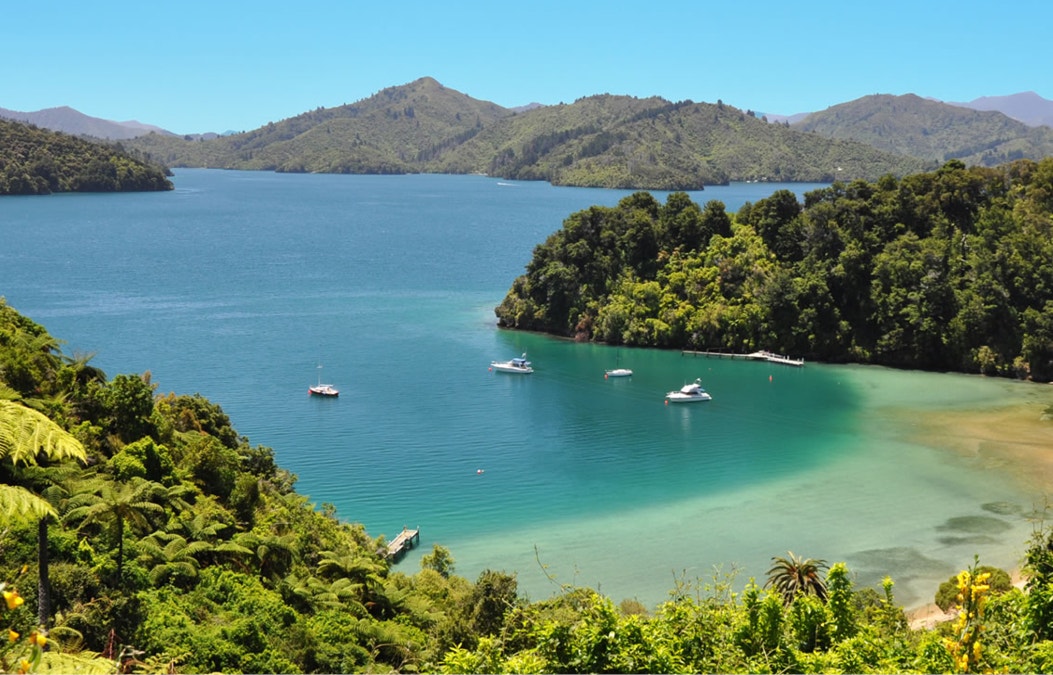 Queen Charlotte Track, Marlborough
Grade: 3 & 4
From this month, the popular walking track opens to intermediate and advanced mountain bikers, who'll relish the challenge of its steep climbs and rewarding drop-offs (or else walk those parts). There's 70km to explore, wild pigs to avoid, and the beautiful Marlborough Sounds to admire, and you can have your pack transferred by local operators.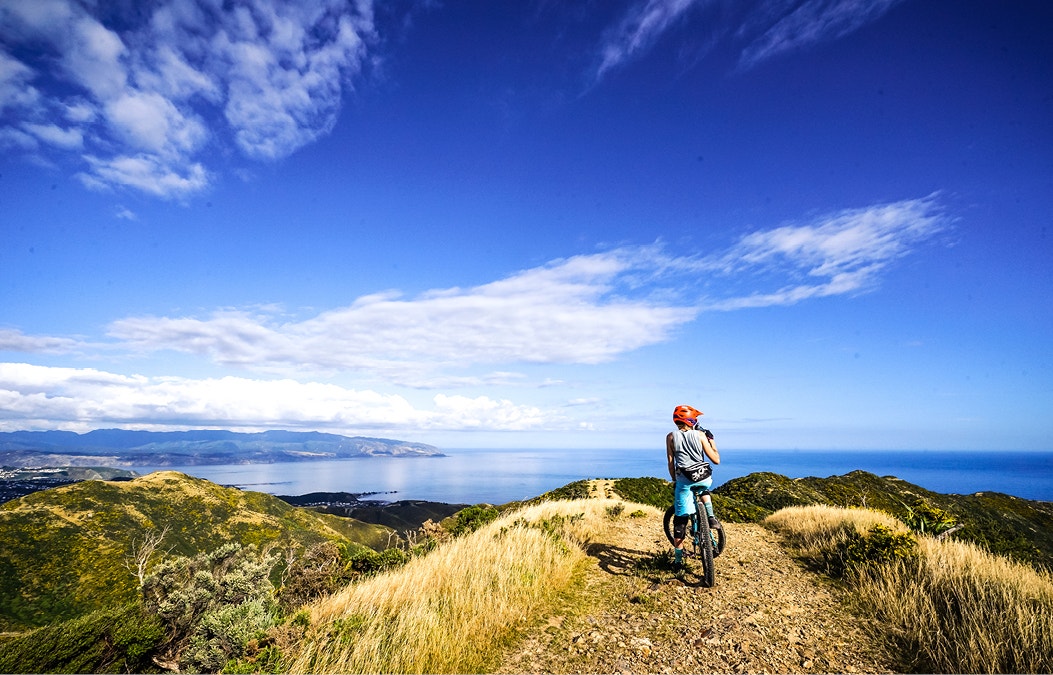 Makara Peak, Wellington
Grade: 1-6
An award-winning mountain bike park built with the help of volunteer labour, and a conservation area that's now home to riroriro and wax-eyes in 250 hectares of restored native forest — does it get more feelgood? The 40km of tracks at this Wellington park include nice, gentle beginner trails and extreme, dangerous descents for thrill-seeking mentalists. Download the Trailforks app for up-to-date info and user-created routes you can use offline.
Photos: Destination Rotorua, Tourism NZ, Crankworx; New Zealand Cycle Trail, Sven Martin, Timber Trail