How many times have you watched a great cinematic masterpiece and thought: that's a cool denim jacket. We pay homage to the understated, iconic garment working hard in its support role.
Ryan Gosling's utilitarian, buttoned-up denim jacket in Drive
When Nicolas Winding Refn's Drive was released in 2011, all pulsating soundtrack and brooding lead, it was a satin bomber jacket with a scorpion on the back that caught everyone's attention. But it is the unnamed driver's slim-fit dark blue denim that, like all utilitarian items of clothing, is the wardrobe staple that does the hard work.
The Driver (Ryan Gosling) wears his buttoned up on an errand to the supermarket, where he meets his neighbour Irene (Carey Mulligan), and the film's main love interest, for the first time. Hired by Irene's husband Standard (Oscar Isaac) to be the getaway driver for a pawnshop robbery that goes wrong, the Driver seamlessly slips into the role of a calculating and brutal gangster.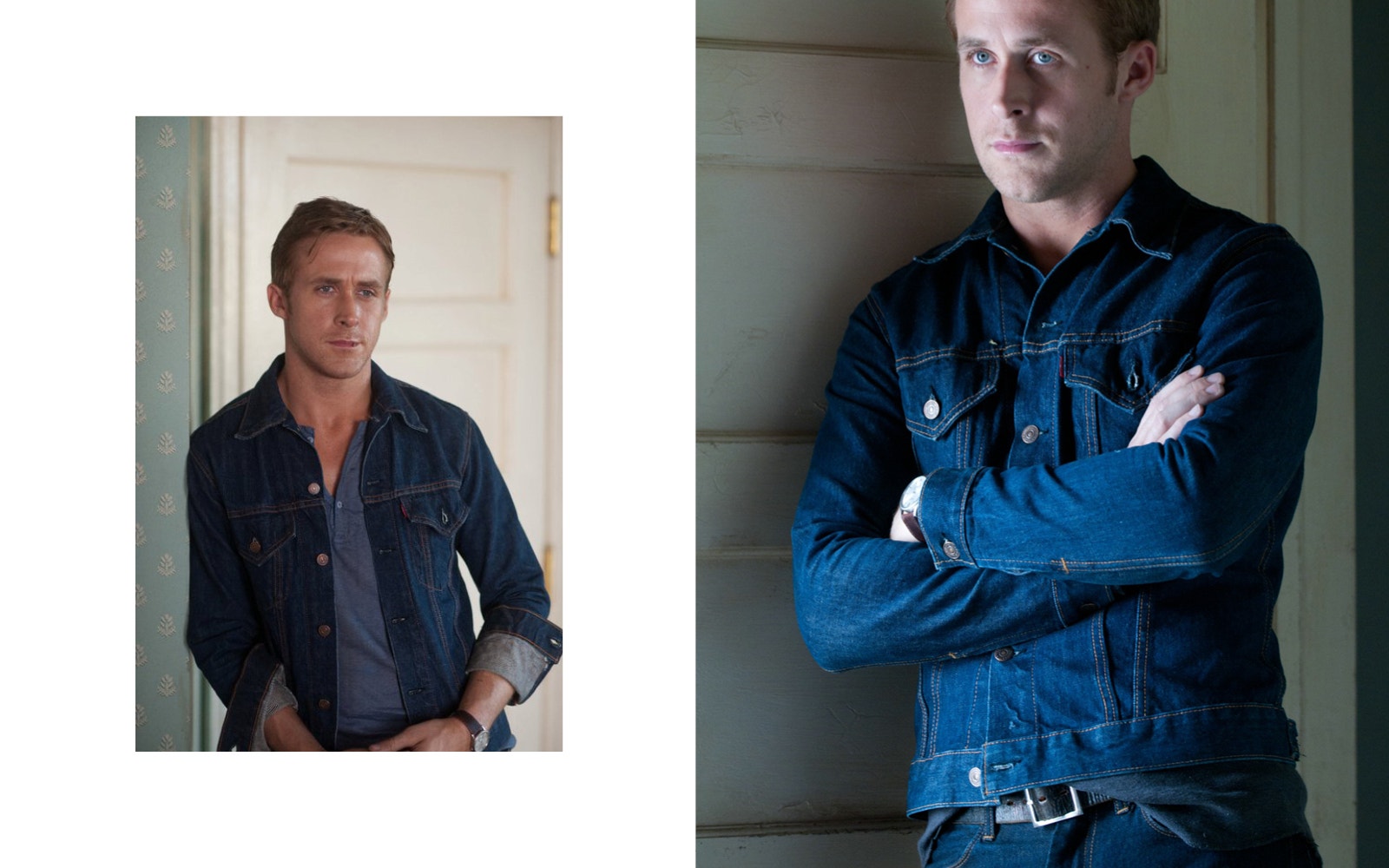 Bender's bad-boy denim jacket in The Breakfast Club
When a brain, an athlete, a basket case, a princess, and a criminal are forced to spend their Saturday in detention together, none of them expected to have anything in common. By the end of the day, they're exchanging mementos to solidify the friendships made: Claire gives Bender one of her diamond earrings and Allison rips a patch from Andrew's letter jacket to the soundtrack of Simple Mind's 'Don't You (Forget About Me)'.
John Hughes' 1985 classic brought together key members of Hollywood's 'Brat Pack', a group of young actors who worked and partied together in the 80s, including Molly Ringwald, Emilio Estevez and Judd Nelson. A denim jacket, ripped flannel shirt and leather gloves (memorably seen at the end when he makes a triumphant fist-pump) defines Nelson's "criminal" character, Bender.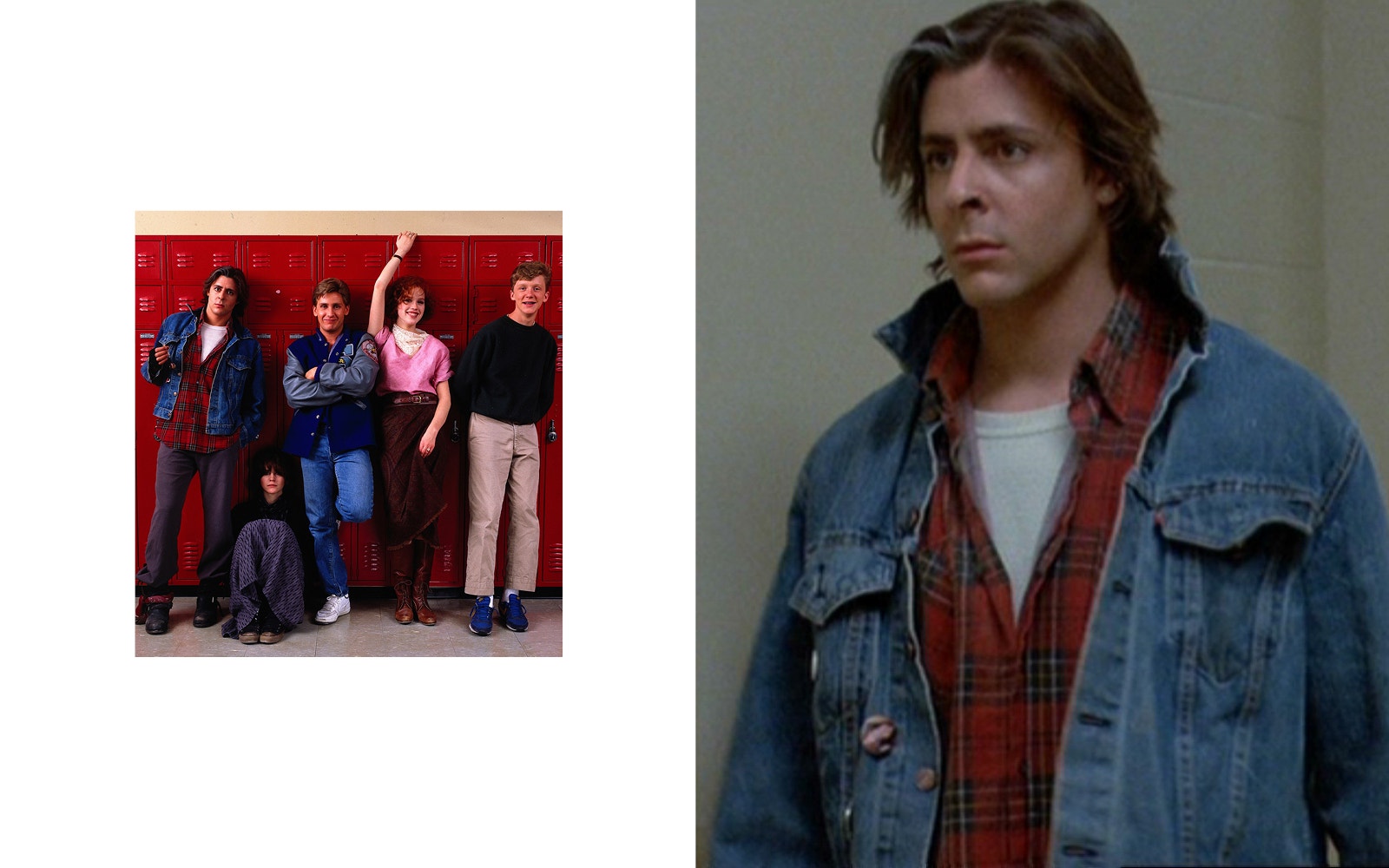 Brokeback's lived-in double denim
Denim features heavily in 2005's Brokeback Mountain, based on the Annie Proulx short story. A young Heath Ledger and Jake Gyllenhaal star as two cowboys tasked with herding sheep in the summer through the Wyoming mountains. Their stoic working relationship develops into romantic intimacy as they explore their attraction to each other. The film is a heartbreaking watch, as the pair never allows themselves to be fully open with their love for one another. Brokeback Mountain challenges stereotypes of the cowboy, that hyper-masculine, All-American hetero hero. But the uniform is the same – double denim, chambray shirts, shearling and corduroy details and denim that has withstood the elements.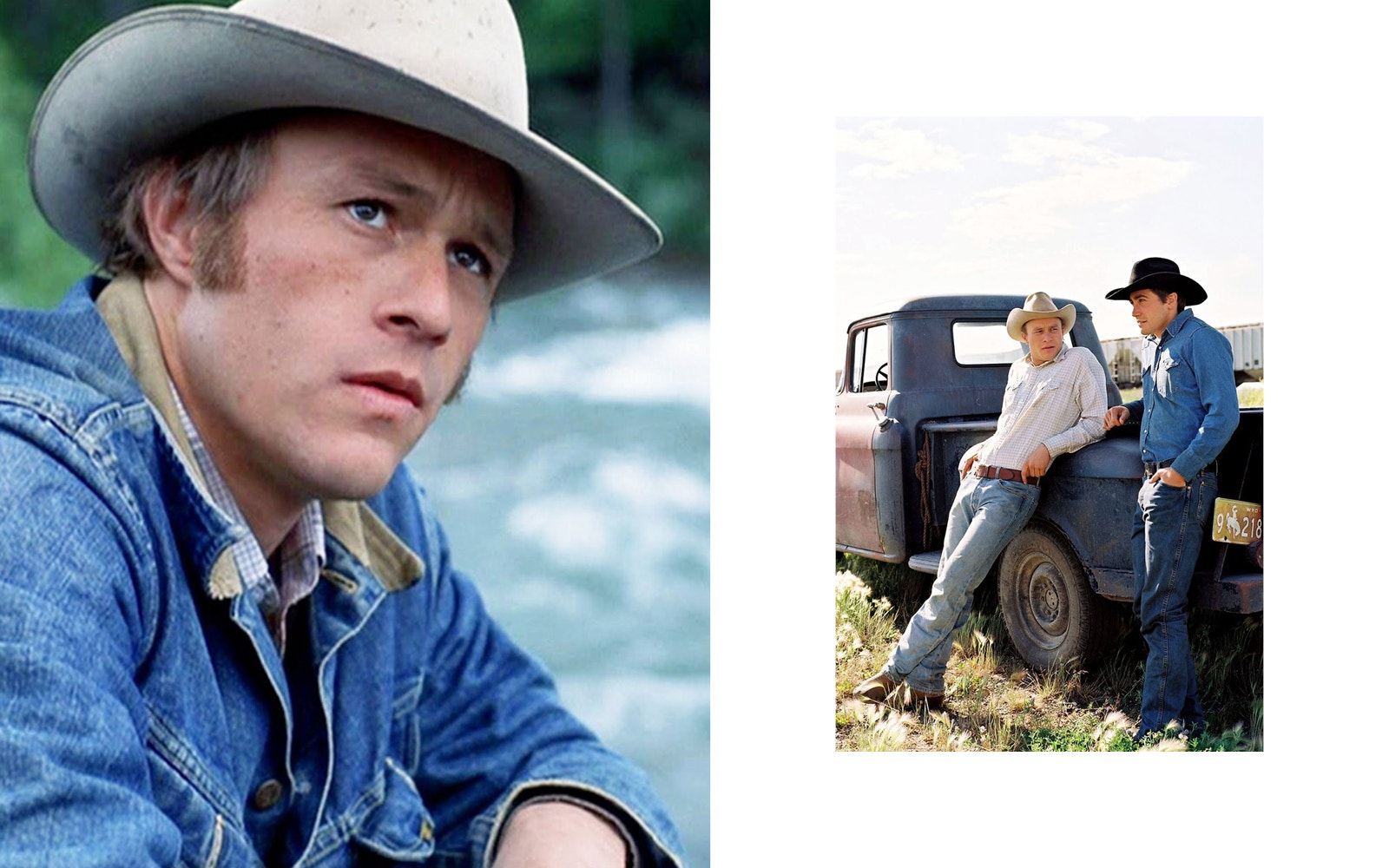 Fugitive chic in Badlands
Badlands was the first feature Terrence Malick directed. Made in 1973, it's inspired by the crimes of teenaged killer Charles Starkweather and his 14-year-old girlfriend, Caril Ann Fugate. Martin Sheen is Kit Carruthers, a 25-year-old James Dean wannabe who starts a relationship with baton-twirling schoolgirl Holly Sargis (Sissy Spacek) who is 10 years his junior. When her disapproving father kills her dog as punishment for the relationship, Kit kills him, before the lovers embark on a killing spree around South Dakota. On the run with little else but the clothes on their backs, Kit's denim jacket is omnipresent, and worn with a simple white tee and jeans.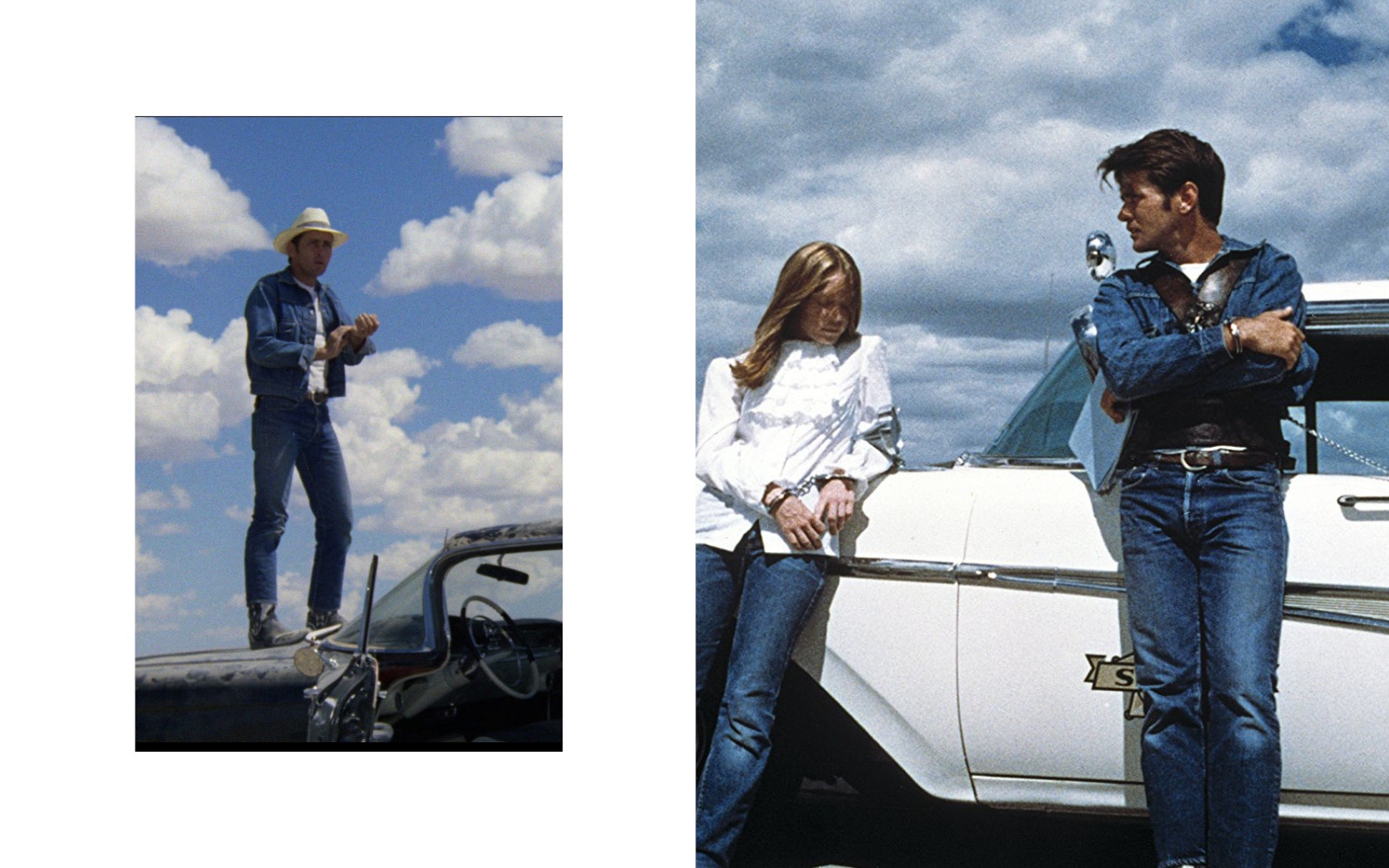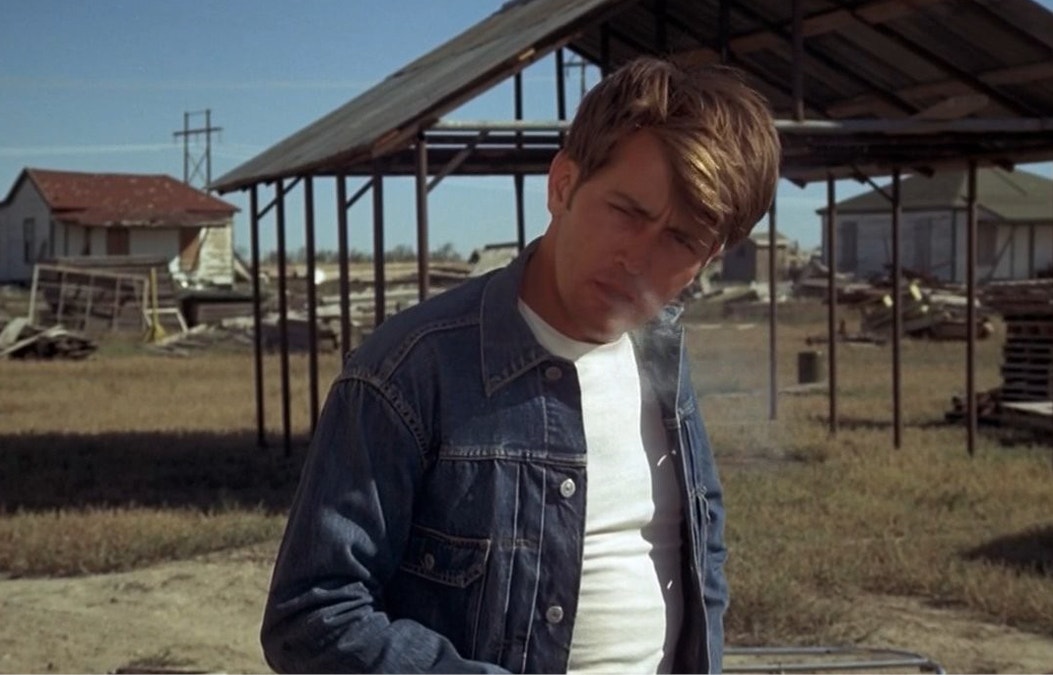 Photos: supplied