Did you enjoy watching the Paralympic Games as much as we did? We're taking you behind the scenes with TVNZ Paralympic Presenter Dan Buckingham.⁠ A former Wheel Black and gold medal Paralympian himself, Dan presented the Tokyo 2020 Paralympic Games from home - with an 18 month toddler running around no less. We caught up with Dan to hear about his experiences as a Para athlete, his career in the media industry, and his experience presenting the Games. Read on for more.
What does presenting the Paralympic Games – and the Paralympic Games in general - mean to you, having participated in the Games yourself and as a lover of sport?
It feels cliched and an understatement, but sport has provided me with so many opportunities. I got to travel the world with a bunch of mates playing a sport I loved, along with all the perks of representing your country from having a university scholarship to meeting with royalty. The Paralympics are the pinnacle of being a Para athlete, as high as we can aspire with Wheelchair Rugby, and to have been part of the team that won the Gold Medal at the Athens 2004 Games was a huge achievement that I still carry with me as a knowing confidence I can achieve magical things with a good plan and a strong work ethic.
However, when the team didn't qualify for the London 2012 Paralympics I had the opportunity to attend the Games as a broadcaster, and it opened my eyes to just how massive the event is outside of the bubble of being an athlete focused on my specific sport.
There's so much I could say about the games, but in short they are a life changer. They raise expectations of what is possible, from people who live with disabilities through to the general public.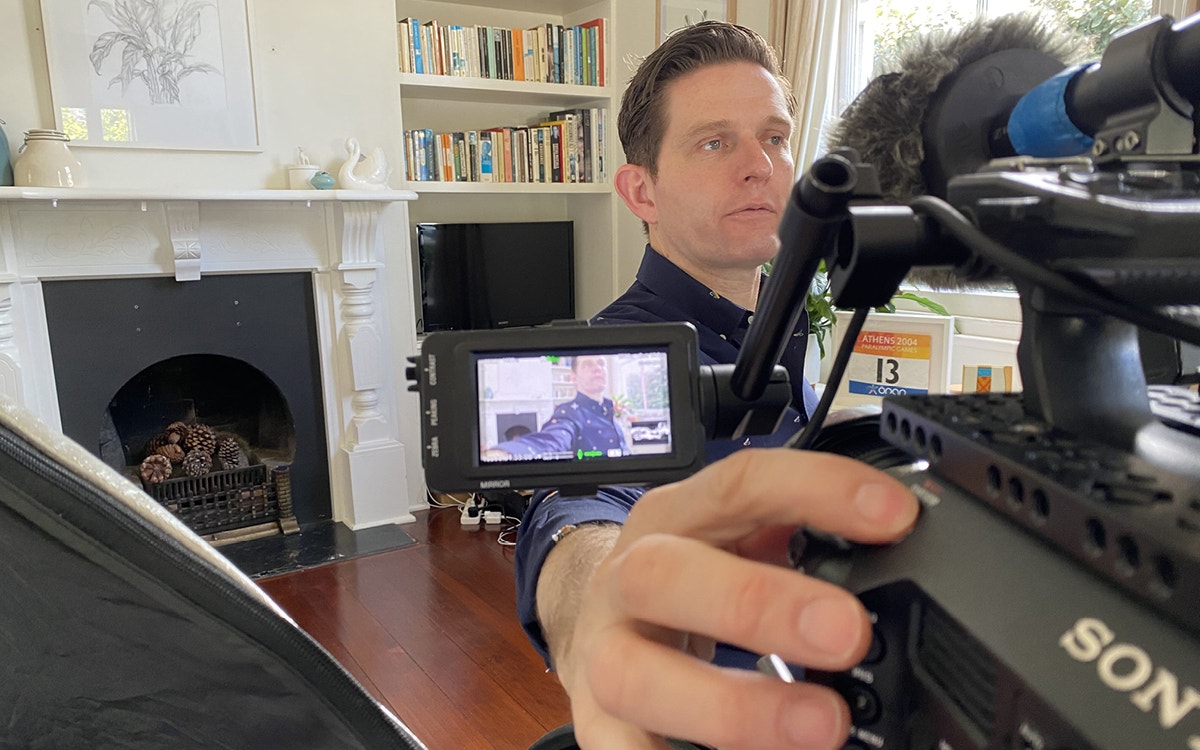 What was the experience like for you presenting the Tokyo 2020 Games from home?
Right until the last day the Tokyo 2020 Games have kept us on our toes. Our plan was to always to deliver a highlights show every day of the games and I never wavered from the belief we would find a way to do it, but I didn't imagine I'd be filming myself at home, catching moments here and there while my toddler was quiet or asleep so I could hit the record button. There were some ropey moments, and a few programmes that had a sharp focus on our bookshelf rather than on me, but we got there!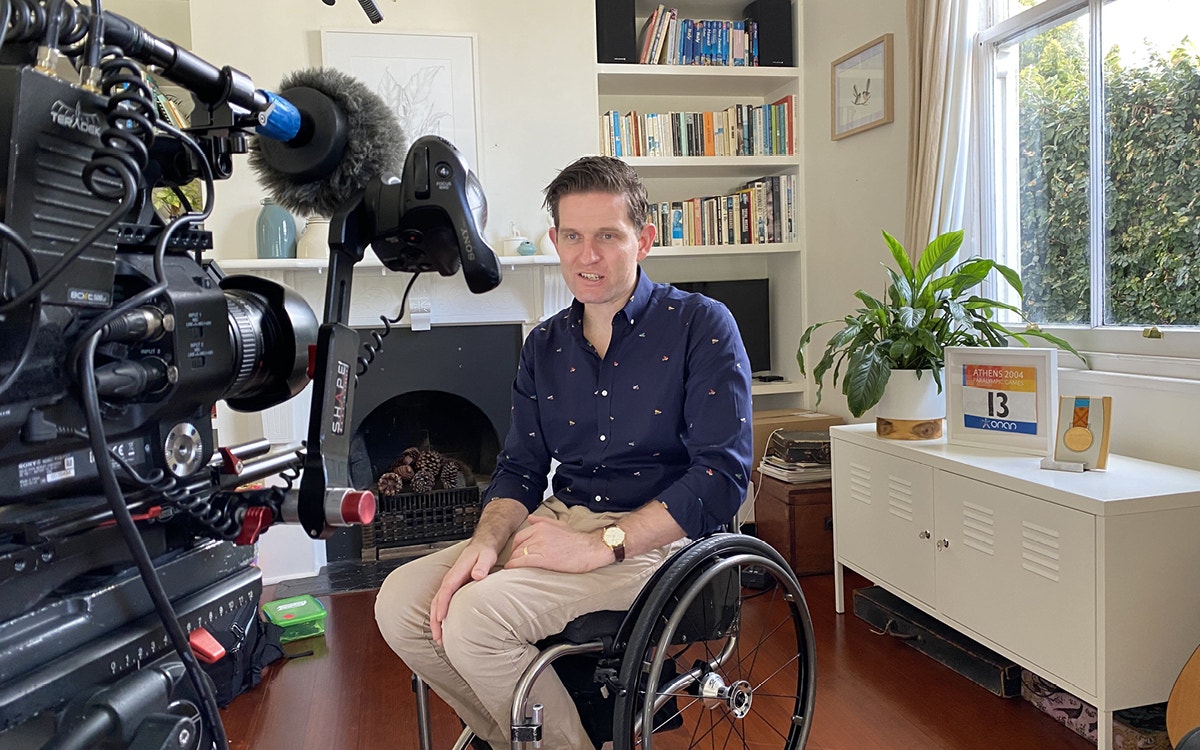 Tell us about your journey, from athlete to producer, to CEO and presenter.
I lived the life of an athlete for a good chunk of my 20's, balancing it with study. It was a dream life, travelling the world, spending good chunks of time in Canada, USA and Australia, not to mention touring with the Wheel Blacks.
When it came time to grow a few roots and start working towards a career I fell into a job with a TV production company. I had met the owner as she had done some filming with the Wheel Blacks, and once I got my foot in the door I never looked back. The company has continued to provide me with fresh challenges and opportunities until I have ultimately landed where I am now as CEO of the organisation.
We're a relatively small company, and at times we all pitch in and cover multiple roles, so stepping in to do some presenting for the Games felt normal, if not a bit of a privilege... I just didn't anticipate I'd also be filling the camera op, soundie, and edit assist roles... but they were all as much of a privilege as getting to present. The Paralympics is one of those events that is hard work and long days, but also a true pleasure the whole way through where I just feel lucky to be a part of it.