With a royal wedding nearly underway, we take a look at some of history's coolest grooms.
Weddings are one of the few times that celebrities, even very private ones, make genuine statements of love and reveal their tastes. These grooms have always drawn either an envious sigh or a brazen chuckle…
Elvis Presley marries Priscilla Beaulieu. Las Vegas, 1967.
Trust the king of overkill to take a tuxedo and make it a) glossy, b) paisley and c) superb-looking. Made by an MGM tailor who'd done wardrobe for some of Elvis' movies, he's said to have accessorized it with diamond and sapphire cuff links, cowboy boots and a pompadour supported with wire.
Jamie Hince marries Kate Moss. Cotswolds, 2011
What to wear to an English country wedding if you're a rock star? The Kills frontman went for a narrow-cut, double-breasted Yves Saint Laurent suit in a gentlemanly powder blue, with a striped shirt and tie (silk-screened with his beloved), with sunglasses and beat up suede boots.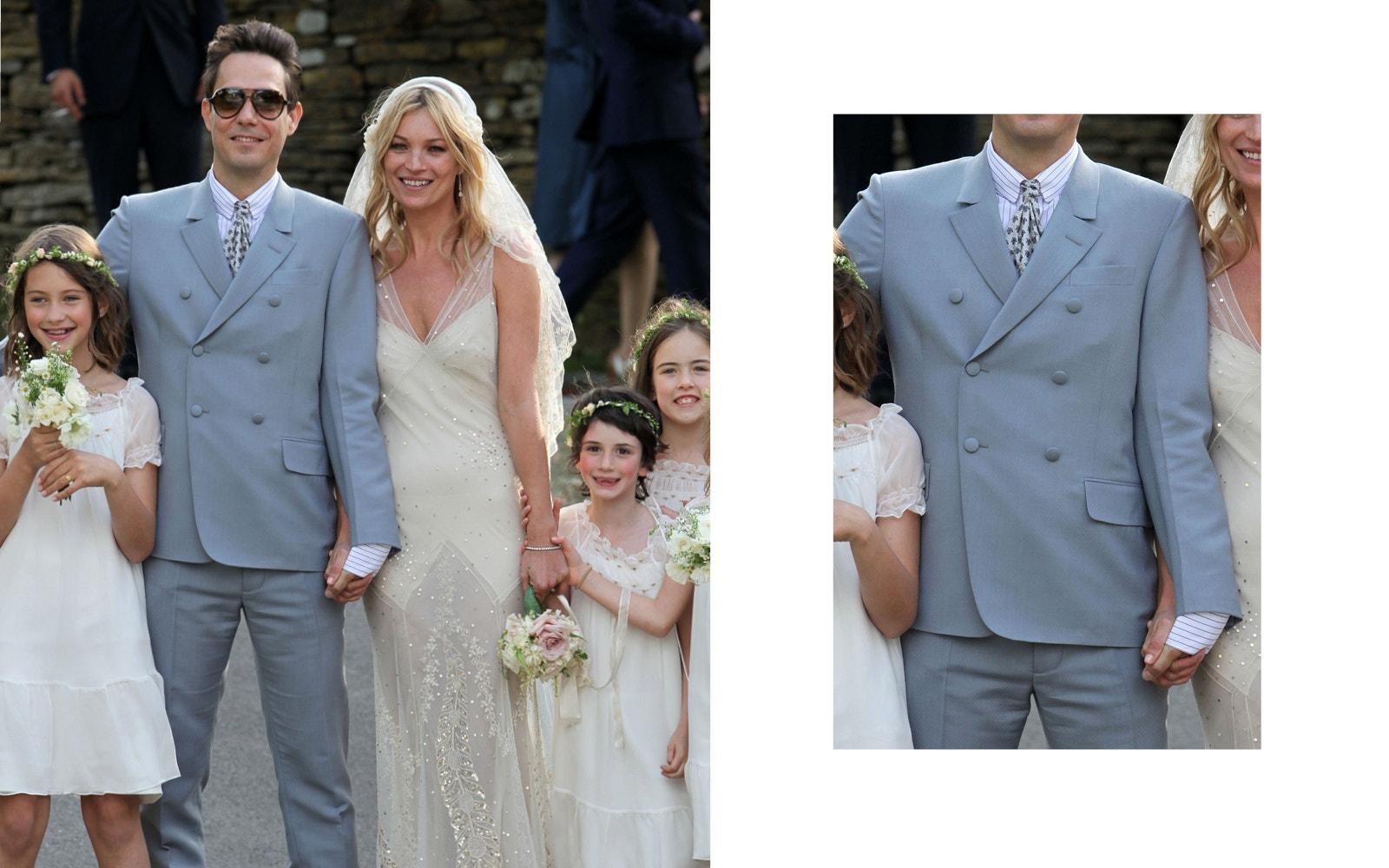 Eddie Van Halen marries Valerie Bertinelli. California, 1981.
"I'll try to stay as straight as I can", the guitar legend is said to have told his poor bride on their wedding day. But according to his manager's tell-all biography, his new wife had to hold Van Halen's long hair back while he sicked up, straight after the ceremony.
More than a decade later, Snoop Doggy Dogg would make a similar choice for his wedding — a white on white on white three-piece number.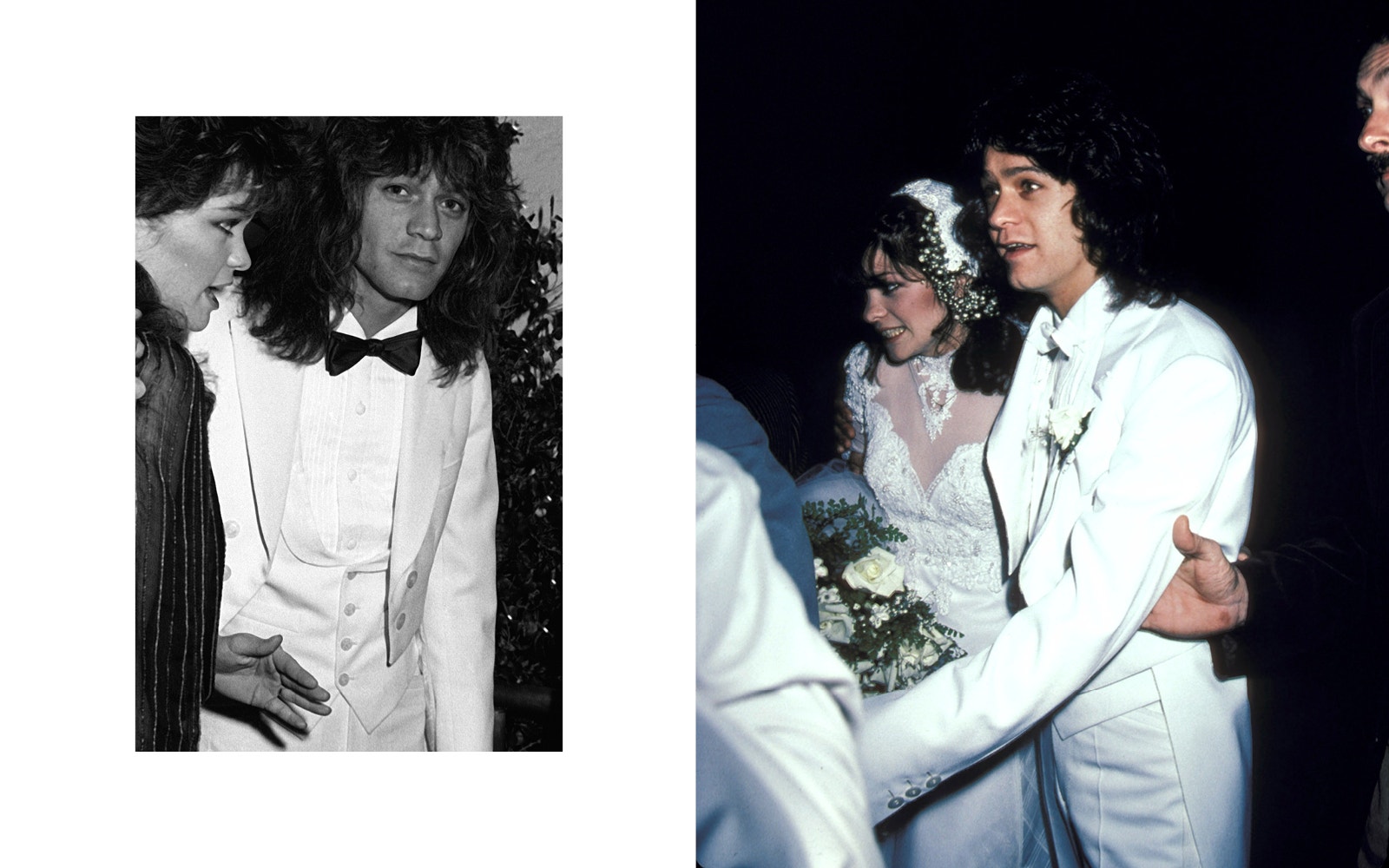 Mick Jagger marries Bianca Perez-Mora Macias. Côte d'Azur, 1971.
If you think Meghan Markle's dad declining to attend the wedding is embarrassing, spare a thought for Mick and Bianca. Jagger had recently become a tax exile in France and didn't realise French weddings must accompany a town hall civil ceremony that's open to the public. Paul McCartney and Ringo Starr had to be sat far apart as they were suing each other. And by the time of the reception, according to one guest, Keith Richards was flat on his back passed out with his mouth open, wearing a Nazi uniform.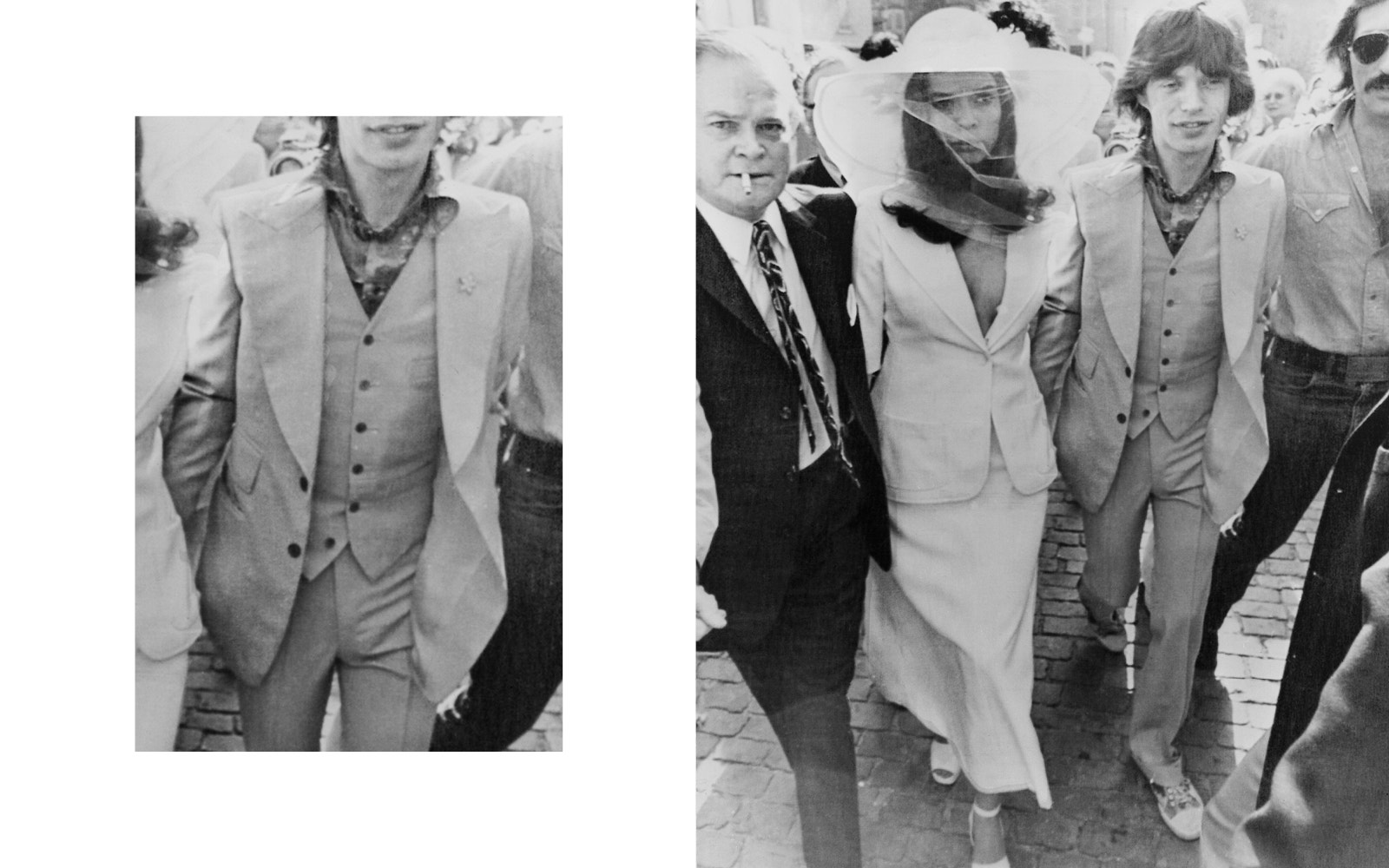 Prince Rainier III marries Grace Kelly. Monaco, 1956.
It was the "wedding of the century" — a movie star and a prince, European royalty marrying Hollywood royalty. It took two days, with 3000 attending the civil ceremony and around 1800 media present. The Prince (aka His Serene Highness Prince Rainier Louis Henri Maxence Bertrand Grimaldi) designed his own dress uniform (which I guess you can do if you're the sovereign prince), which included a black jacket with gold leaves on the cuffs, powder blue trousers with a natty stripe down the side, a tunic stuffed with military medals, and a sash to represent the family's house order.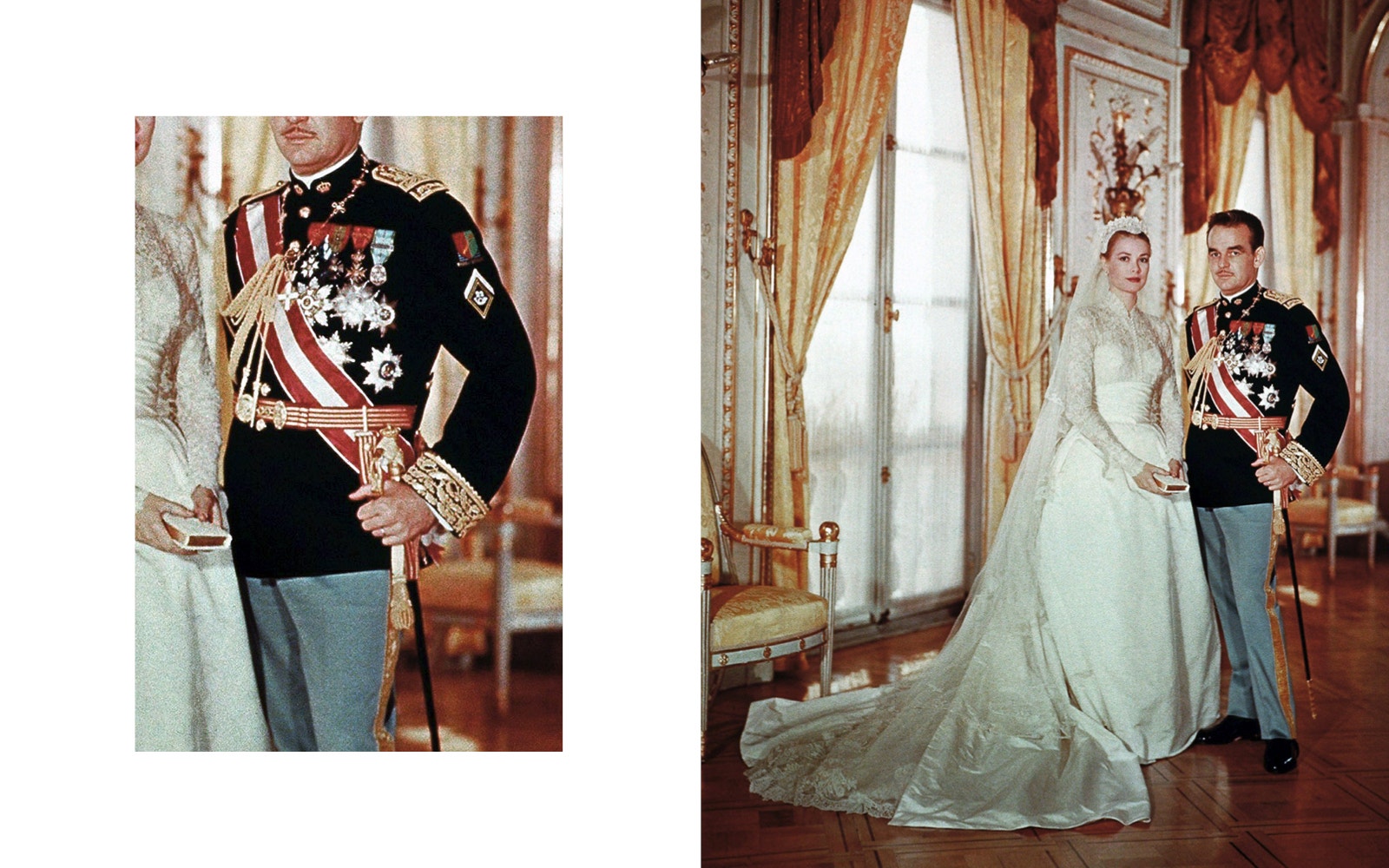 Photos: Getty Images