These warming cocktails will have you welcoming the coming winter with open arms.
Autumn means shorter days and cooler weather, but the evenings are often still balmy enough to sit outside. This is the perfect time to wrap up in a cosy coat and wrap your hands around a warming Irish Coffee.
Bartender Logan Demmy says autumn cocktails generally have less citrus and more body than their summer counterparts — think variations of Manhattans, Negronis and Old Fashioneds — and they come stirred, not shaken.
As an ambassador for Pernod Ricard, Demmy travels most weeks, visiting some of New Zealand's best cocktail bars to share what he has learnt over the years. It's a bartender's dream job. Originally from Columbus, Ohio, he has worked throughout the States, and most recently in Singapore, before settling in New Zealand a year ago.
"New Zealand is a really exciting, odd market," he says. "There is world-class wine, but a really young spirits market, so there are a lot of craft distillers that are starting here. There is this really cool change happening here, and I wanted to see what it was."
Demmy's idea of a good cocktail bar is one where people feel welcomed, "the kind of place where you remember the people you were with and the atmosphere that it created." His favourites in Auckland are Mea Culpa, Caretaker and Britomart Country Club, with Lovebucket and Apero also on his list for their respective expertise in craft beer and wine.
"I think drinking is still really fun here, in a really good way where it's not taken too seriously. The culture is really relaxed. They're still exploring lots of cocktails and they're willing to try new things. It just seems that, when you go out, you go out with a group of friends and it is a lot about the social aspect of being out and it's not always about drinking."
We asked Demmy to share three of his favourite autumn cocktail recipes.
Irish Coffee
30ml Jameson Caskmates
120ml sweetened filter coffee
Topped with whipped cream
Garnished with grated nutmeg
"This recipe is from a bar called Swift in Soho. In London, being famous for a classic cocktail, even an Irish Coffee, is a pretty tall order, but this is just done so well. It's really hard to get the sugar balance right in an Irish Coffee, so they pre-sweeten their coffee. Top it with a dollop of unsweetened fresh cream and fresh nutmeg."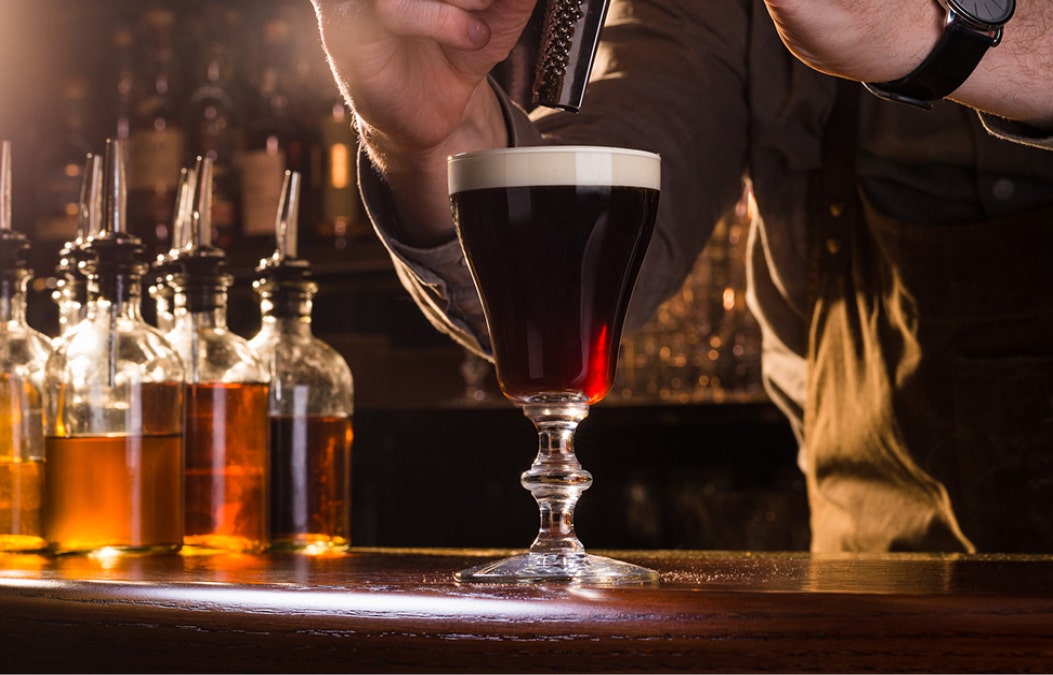 Sloe Gin Negroni
20 ml Monkey 47 Gin
20 ml Sweet vermouth
20 ml Campari, stirred, served on a rock.
Float 10 ml sloe gin and garnish with orange peel.
"Campari has become a lot more mainstream, especially the Negroni. When I was in the States, it was something only bartenders ordered, but it's become something every restaurant has on their menu. It's a little bit bitter but also really sweet. This is your classic Negroni of gin, Campari and sweet vermouth, with just a bit of sloe gin floating at the top to bring in some of that rich berry flavour you want in autumn."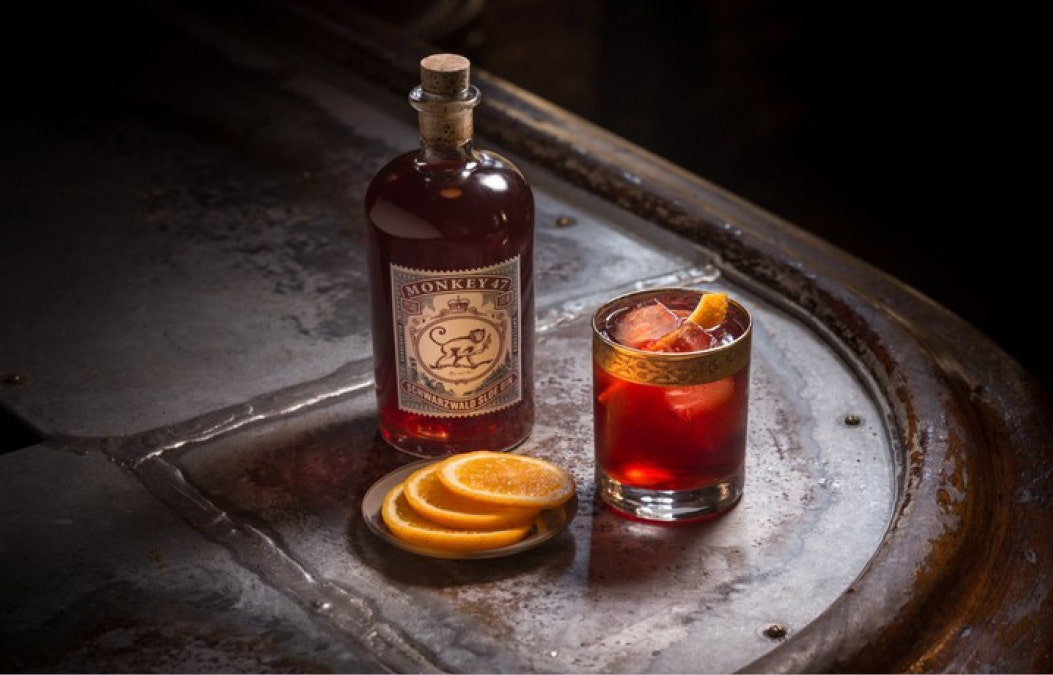 Scottish Rose
45 ml Chivas Extra
20 ml Grenadine
20 ml Lime Juice
"This is a variation on the Jack Rose, which is really cool because it is a three-ingredient drink — a spirit, a sugar and an acid. Chivas Extra has a wonderful sherry characteristic, like a bit of spice. The lime juice is for the acidity, and we're just about to come into lime season. They're currently $14/kg, which is half the price they were two weeks ago. Everyone's lime trees are bursting at the seams."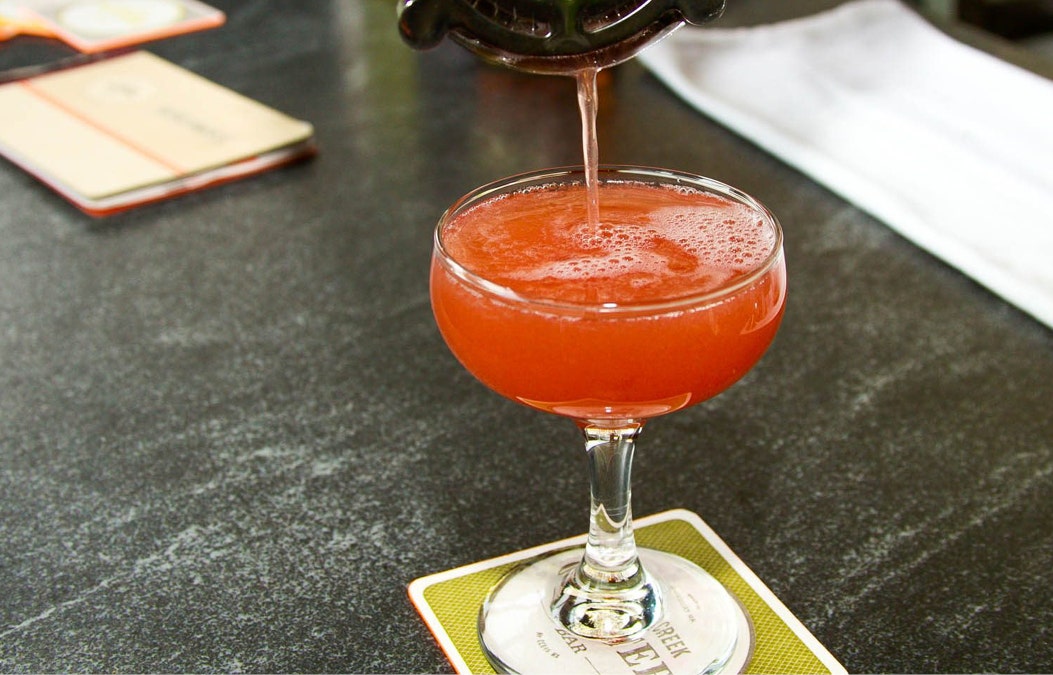 Photos: Supplied