This humble pant goes well with the boardroom, the beach, or a night out with the boys. Here's how to make the most of the best friend a man can have in his wardrobe: the chino.
When it comes to pants you need to think about three specific things.
1. Can I take these from the office to the bar without looking out of place or straight-up wrong at either place?
2. Can I pair these with a range of shirts and shoes in my wardrobe and still look great no matter what?
3. Can I do both of those things while being as comfortable as I would be if I were lounging around my own house?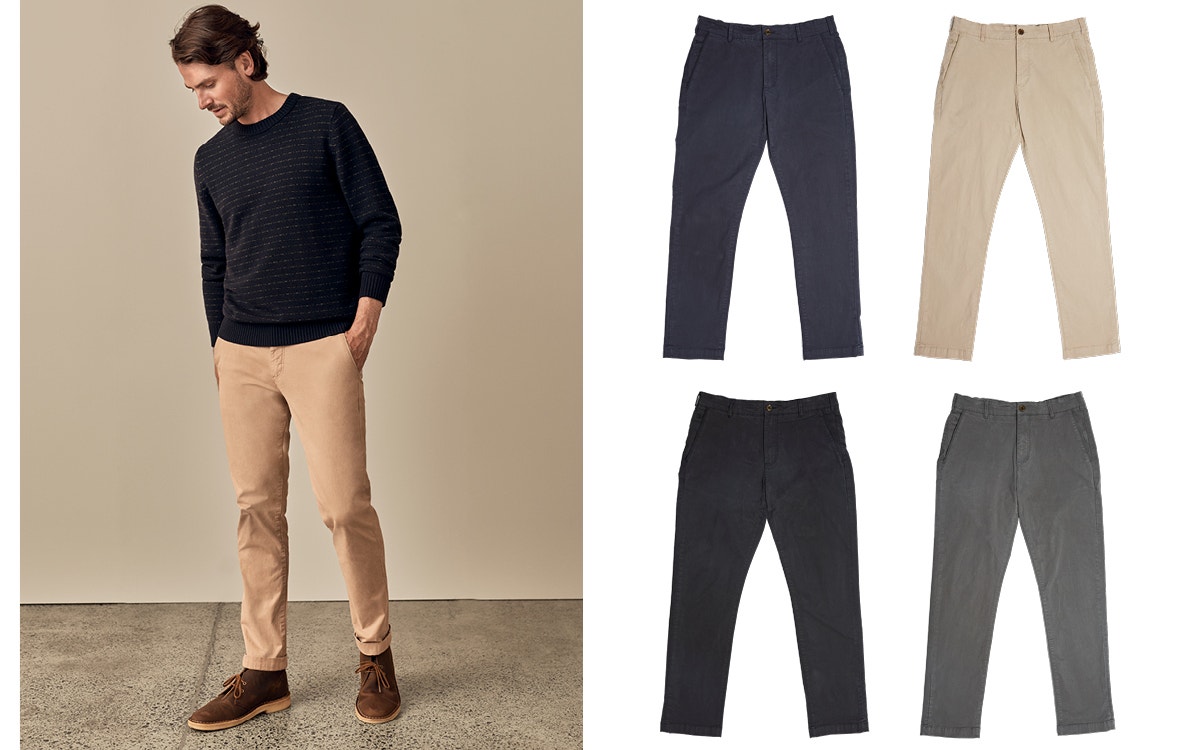 Shop the Carnaby Organic Straight Chino
Chinos answers all three of those questions with a definitive "hell yes". Since the 19th century, when US troops brought soft cotton trousers back from the Philippines, the chino has been a versatile, reliable menswear favourite. They never go out of style, and remain a great foundation from which to build an eye-catching outfit.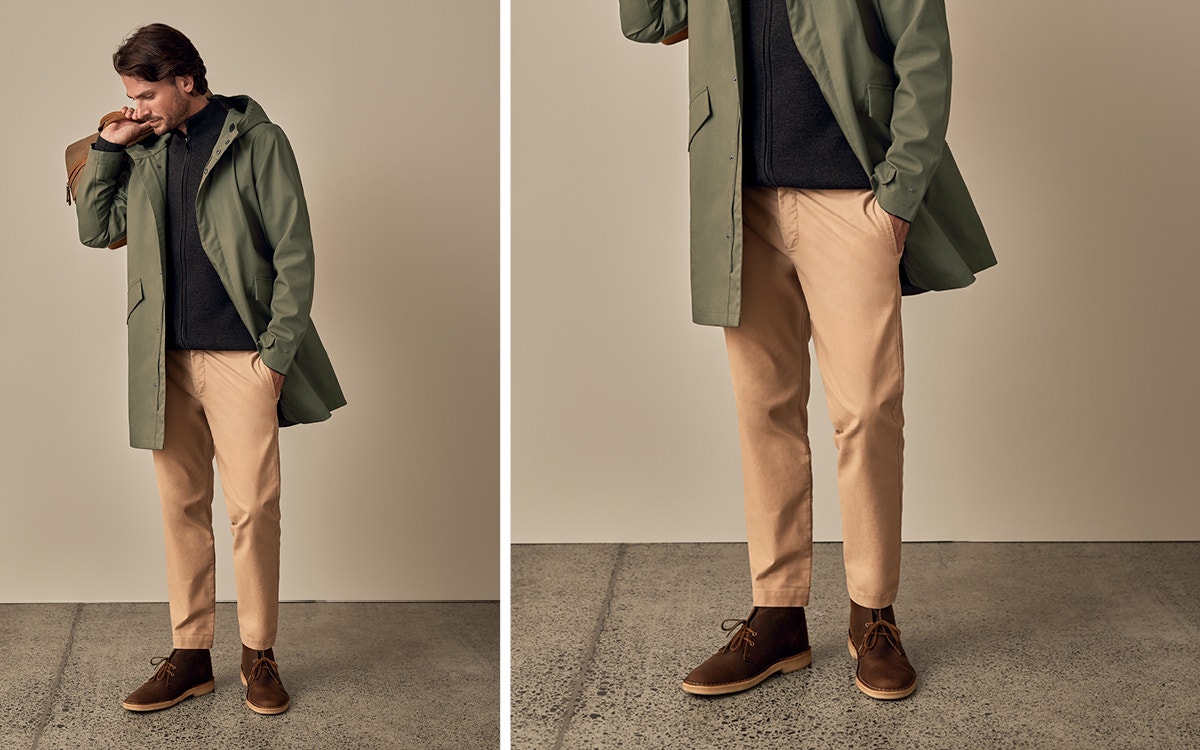 Fun fact: while many chinos are khaki-coloured, khakis and chinos are different kinds of trousers entirely. While khakis tend to be a bit rougher, chinos tend to be more refined.
Whether you're in meetings all day with the lads or going out for beers later with those very same lads, the reliable chino will see you through. The pants, with their soft cotton feel and earthy tones, are more or less the best wingman you'll ever get. Cropped? Take it out to the beach or the bush track, and don't worry about sand roughing up that soft cotton feel. Straight fit? Straight to the boardroom for that conference Skype call. Slim fit? Great for when you want your date to know exactly how many hours you've spent in the gym that month.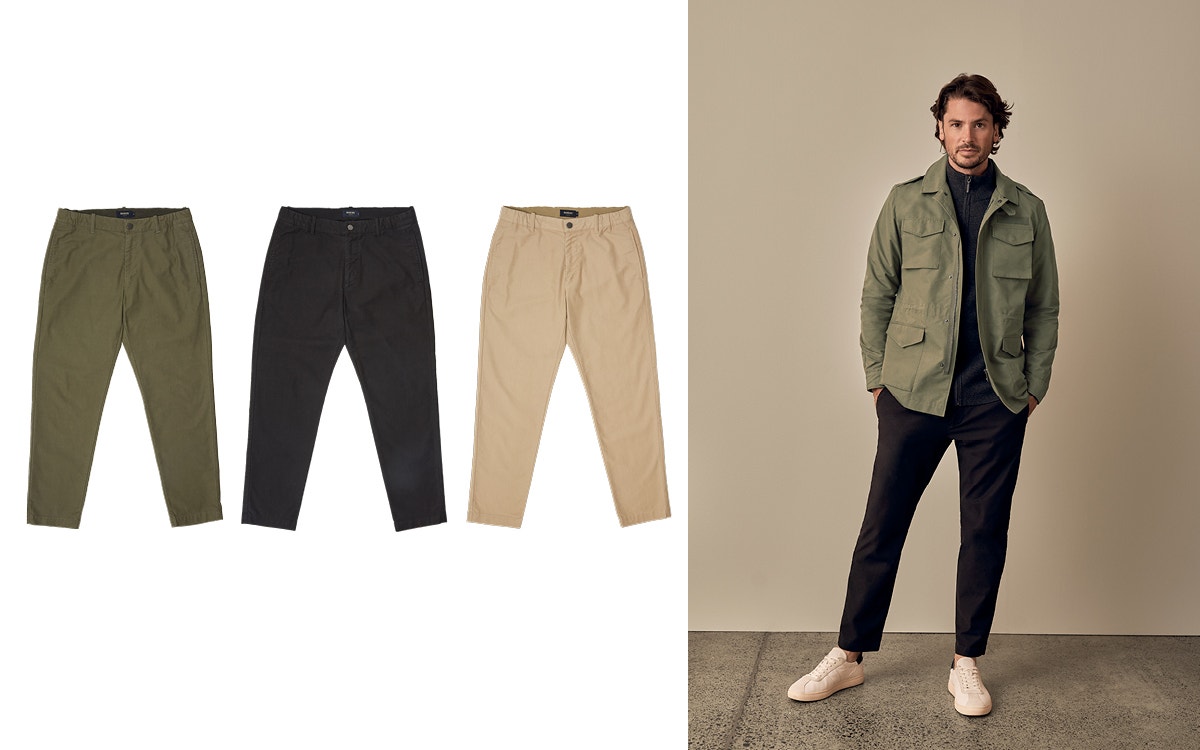 What about your slightly beaten-up, overwashed t-shirt? Tuck it in, throw a denim jacket over it and you're pretty much a 21st century James Dean. It's one reason why chinos are just a little bit more versatile than jeans; not only are they easier to dress up, they're easier to dress down if you want to look a bit more casual but still look your best.
Even more crucially, chinos work for any season and any kind of outerwear. The earthy, oaky tones of the Barkers range will match your merino knitwear during the bone-chilling winter and act as a beautiful counterpoint to your attention-grabbing dress shirt to really make it pop. You can even intentionally clash if you want to go for a navy or olive chino; nothing shows off your style like power clashing.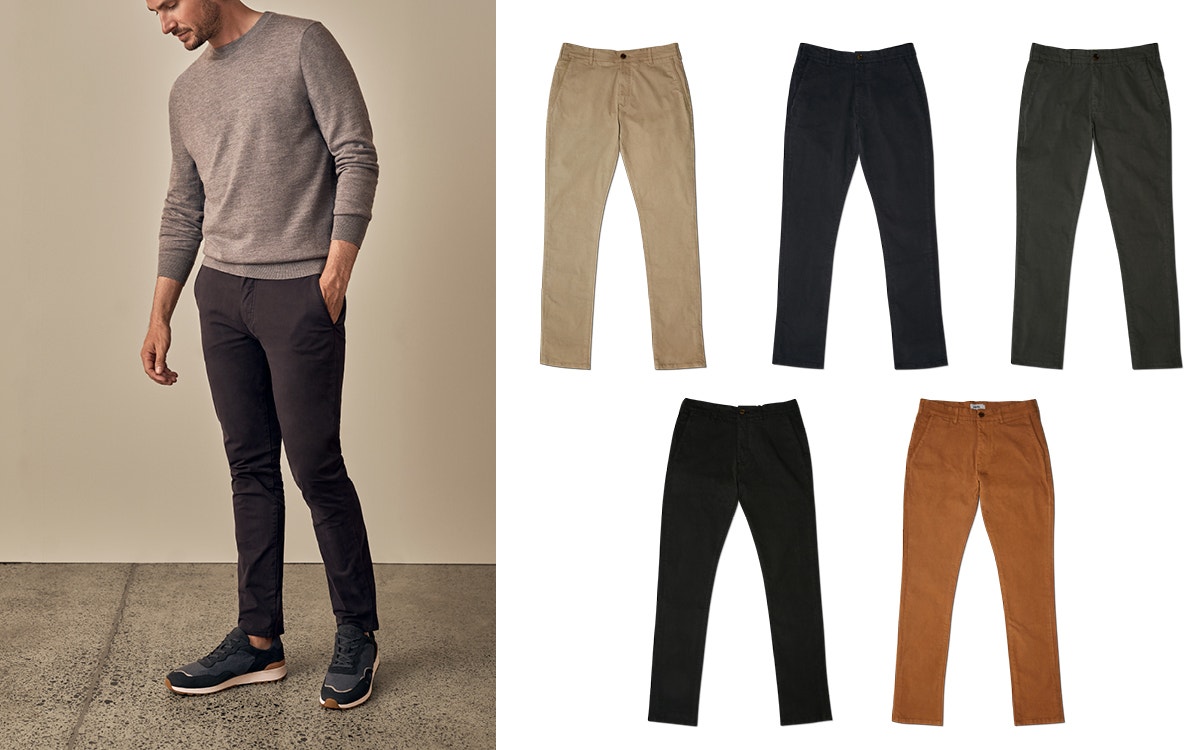 Shop the Carnaby Organic Slim Chino
But what about shoes? Whether you're donning a classic Chelsea boot or going a bit more fancy with dress shoes, the chinos will be there for you. They'll be there for you on the 7:30AM coffee run and at last call at the local. Better yet, they still look good whether you're going for a cheeky breezy ankle or if you want to spruce up your bottom half with some funky colourful socks. If you want to hide those rascally ankles entirely, you don't even have to cuff the chino. It looks good cuffed, uncuffed, whatever you want to do. The world is your leg's oyster.
They're the best wingman a 'fit can have: crisp without grabbing attention, muted but still very much present, and there to make you look your bloody best, whether you've got a loose, relaxed fit or something tighter.
Chinos: they're the best friend a man's wardrobe can have.