Interview with
February 2021
It's been a long time coming. By popular demand, the Barkers Archive Collection is here, a range that celebrates the heyday of our classic trackies. We know you remember them, and we know you might still have them- we've heard your stories, been back down memory lane and even managed to track down some original pieces. However as fond as our memories are, we don't need to live in the past, so we've designed a new range fit for 2019.

When the collection was ready to go, we knew exactly who to approach to help us road-test the gear. Cool couple Cam and Lana who embody everything about 2019: go-getters who live to get the most out of life. Cameron Graves and Lana Van Hout are endurance athletes, adventurers, content-creators, business owners and all around, good company. We spent a day with them on Auckland's West Coast, enjoying the sunshine, talking adventures and memories of their dad's Barkers trackies, and yes, recreating a few classic images from the real Barkers archives.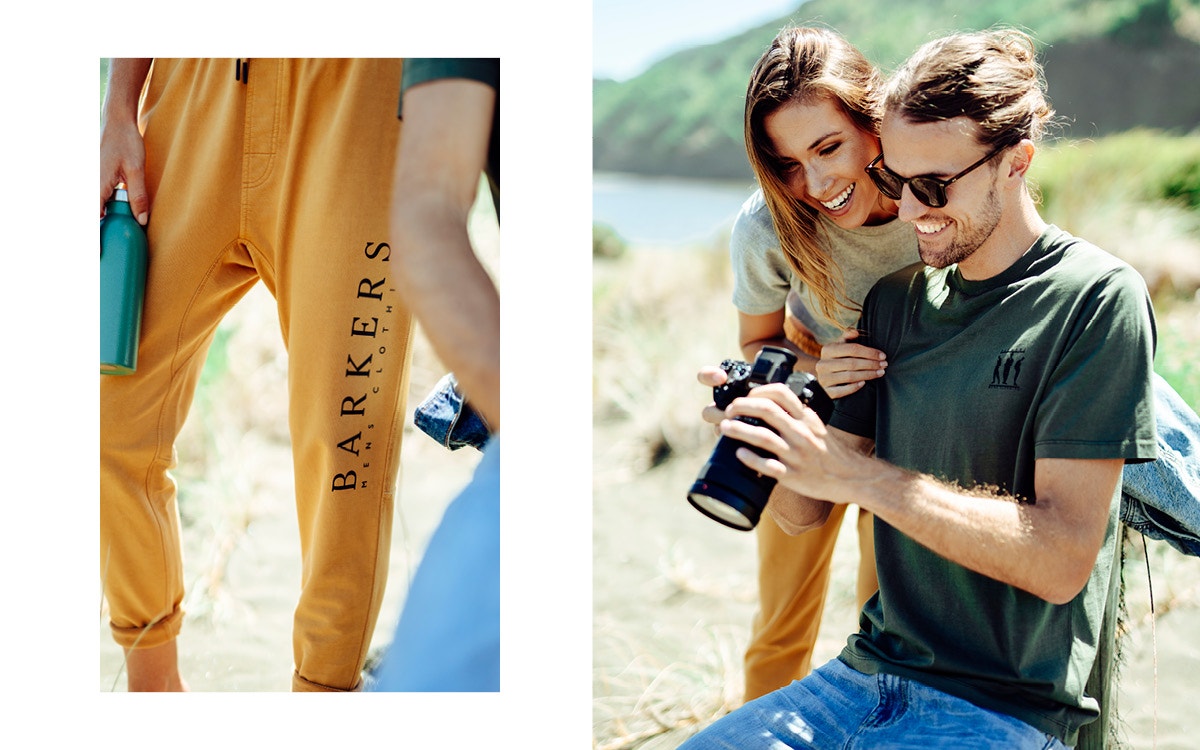 Tell us a bit about what you both do: your careers, your day-to-day, your lifestyle.

Cam: Unlike most, unfortunately I am unable to answer that question in a simple short answer. To summarise as brashly as possible, I'm an elite endurance athlete, freelance videographer, content creator and part-time model. Or in simpler terms, I'm chasing my dreams of running at the Olympic Games in the 5000m, and have just started up my own Auckland-based videography business. I live for adventure, for exploring the beautiful world around us and experiencing all that I can.

Lana: Just like Cam, I do a mix of many things and no two days look the same for me. I'm an endurance athlete with adidas, a running coach- I work with clients one-on-one and also am Head Coach of a high school distance squad. I model with Red11 Models, I'm studying Commerce part-time at the University of Auckland, and Cam and I have started a business this year creating content for brands. So I keep myself very busy.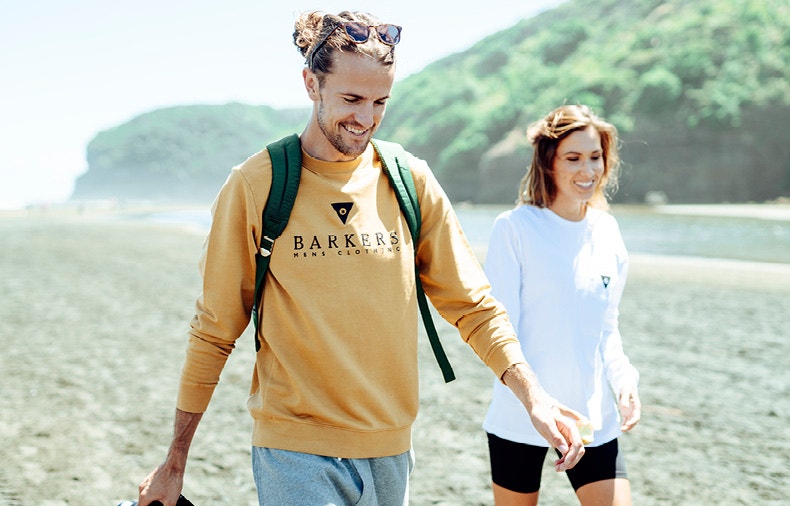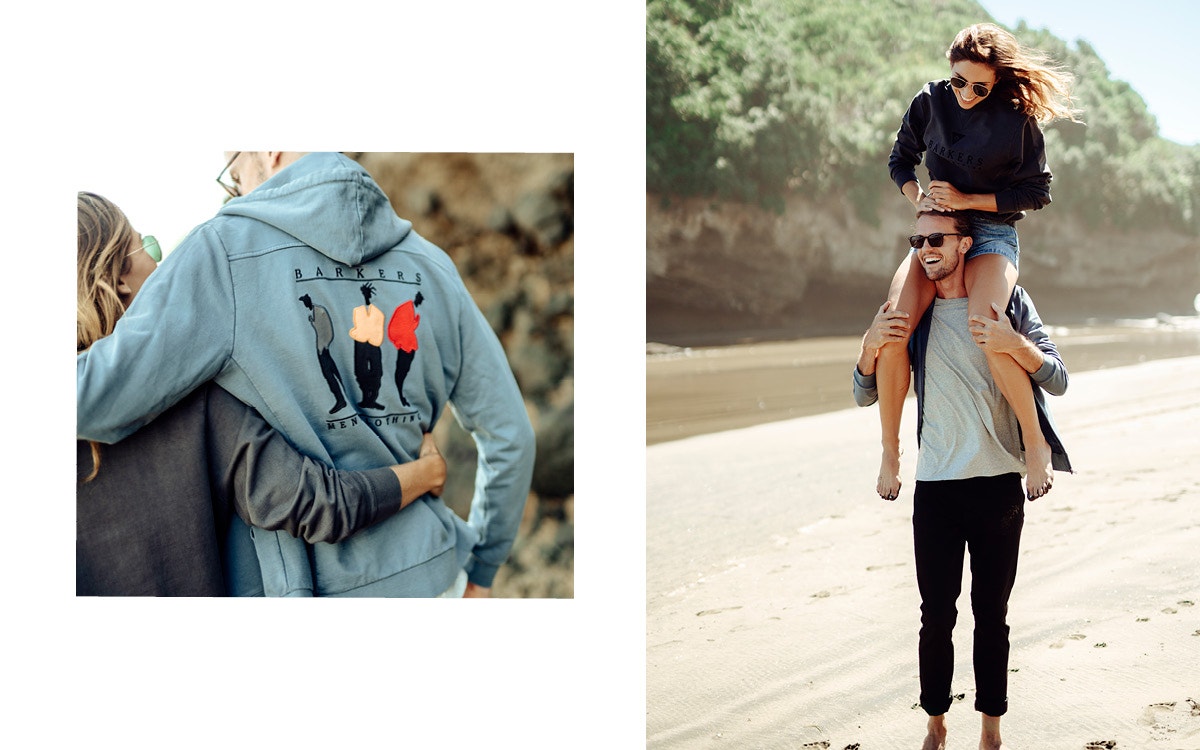 What are you guys excited about this year? Have you got any planned adventures?

Cam: 2019 is a huge year for both Lana and I. At the end of 2018, I left my corporate 9-5 to pursue my professional running career and start up our company with Lana. It may sound odd, but I'm extremely excited to be able to get stuck in and pursue my athletic and business endeavours with everything I've got. The biggest and most daunting step was handing in my resignation and stepping out into the unknown. But it was the best decision I've ever made. I'm now able to completely commit myself to my goals, pursue my dreams and strategically implement our business plan.

We are always scheming new adventures, some close to home and others, not so much. Lana and I have road tripped through America, scaled the mountains of Hawaii, trained at altitude in Boulder Colorado, explored the deep south of New Zealand, and are always itching to explore more. We have several trips planned down South later this year. We hope to tick off a couple more of the great walks, as well as explore and learn more about our beautiful Aotearoa. We don't have any international travel plans besides a couple of low-key trips to the islands for some R&R. But who knows? Last year, I ended up in Wales competing at the Commonwealth half-marathon championships one weekend, the very next I was riding through Ubud on a motorbike with two of my best mates, and the week after that I was at a wedding in the Australian out. Adventures always find me, and I'm definitely not complaining about that.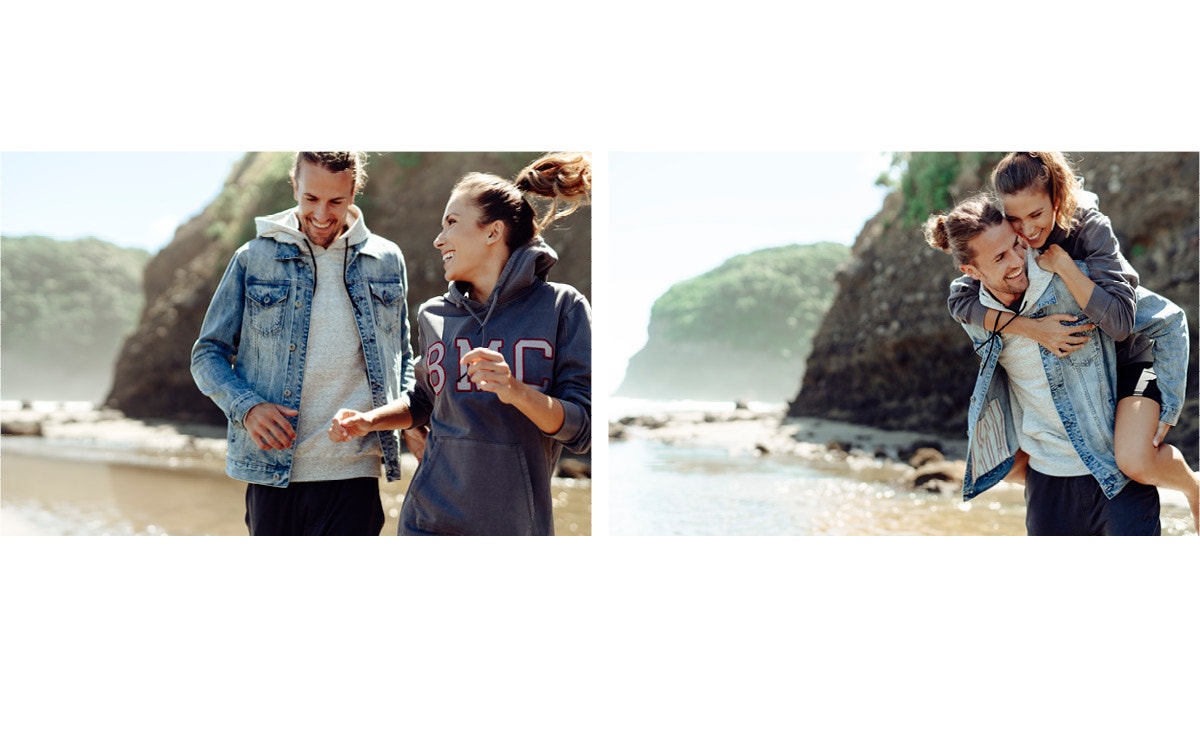 Where's your favourite spot to run or adventure in NZ?

Cam: My favourite spot in New Zealand? That's definitely a hard one. I'm going to have to break the rules and give you two answers. My first pick would have to be the West Coast of Auckland. Lana and I are both infatuated with the black sand beaches of Piha, Bethells and Anawhata. The West coast is so rugged- there are incredible trails that weave their way around the coastline, perfect for running and hiking. And my other favourite spot in New Zealand is at the other end of the country, Wanaka. Lana and I are looking to move here one day. The mountains provide an endless playground for running, hiking and a huge array of outdoor sports and activities. One of my life goals is to earn my pilot license, purchase a private helicopter and explore Mount Aspiring National Park by air with Lana.

Lana: Oh no, I'm going to say the same as Cam, plus some more. It's too hard to choose one spot, so I'll list a couple. Wanaka is one of my absolute favourites, never-ending and incredible lakeside, bush and mountains to run and explore. As Cam mentioned, the West Coast of Auckland is also a special place for us. It's only a short drive away and we love making a day trip of our runs out there. Whether it's Piha or Bethells Beach, it's a run, followed by a swim and picnic to finish off the day. Lastly, Tawharanui trails are located just a little further than Tawharanui Beach. I feel like they are still a hidden secret, so there are never too many people on them. There are bushes to explore and cliff sides to run along with the most beautiful views.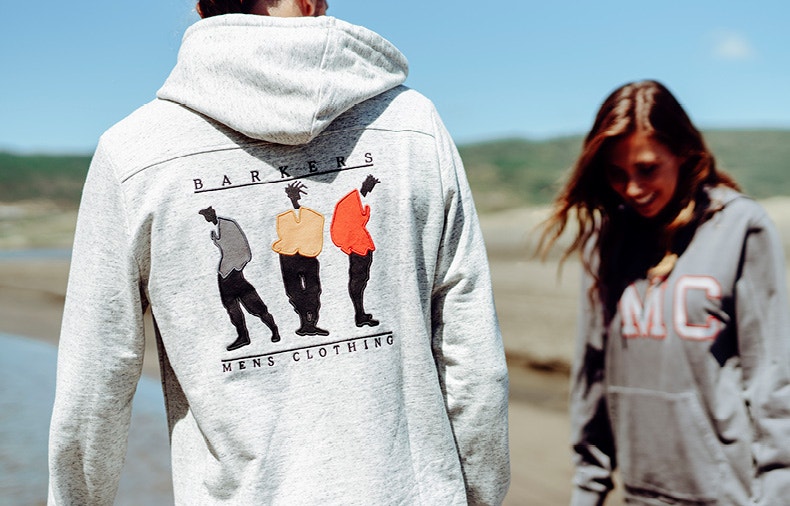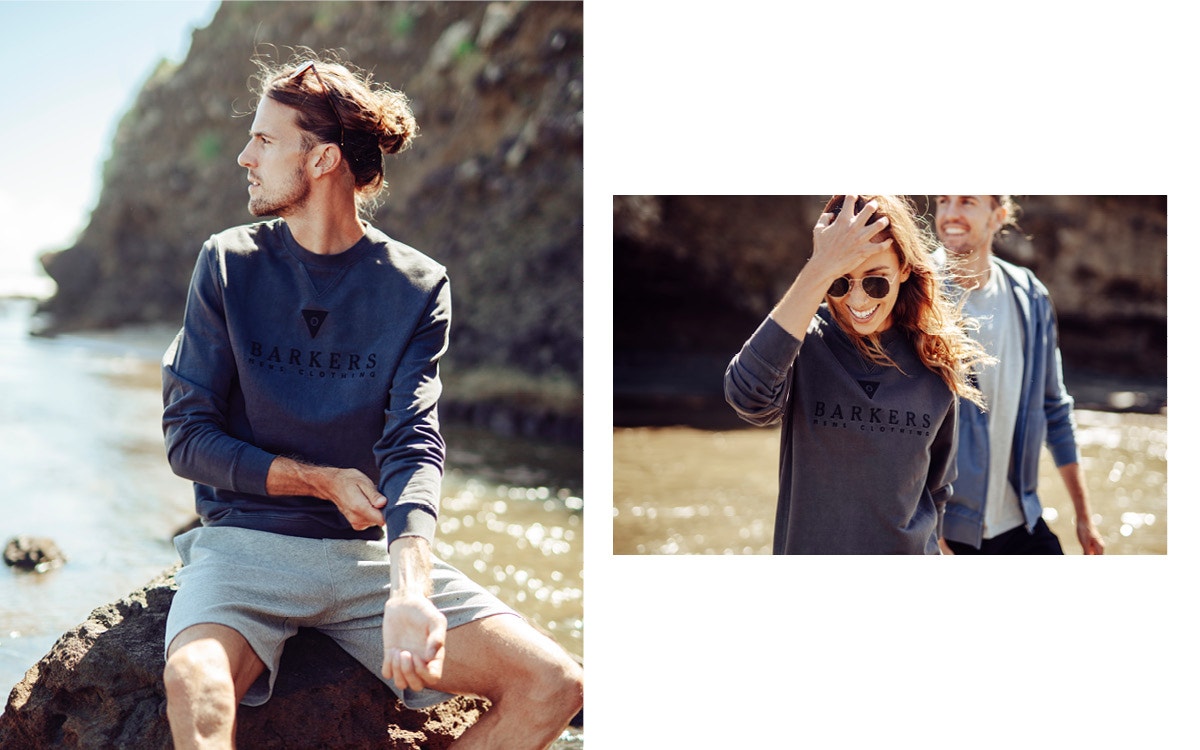 Cam, what's your earliest memory of Barkers? And what do you love about our gear now?

My earliest memory of Barkers was dad's Barkers satchel. It was a tan leather bag he used to take with him everywhere and he still has it to this day. Barkers to me embodies everything a gentleman's clothing brand should encompass. Effortless style. Functional sizing. Durable quality. The Barkers range has every man's essential clothing staples. Barkers makes men's fashion effortless for any occasion. I personally am a major sucker for Barker boots and the range of jeans. Team that up with a clean organic coloured tee, add a watch and a bag and you're ready to take on the day in style.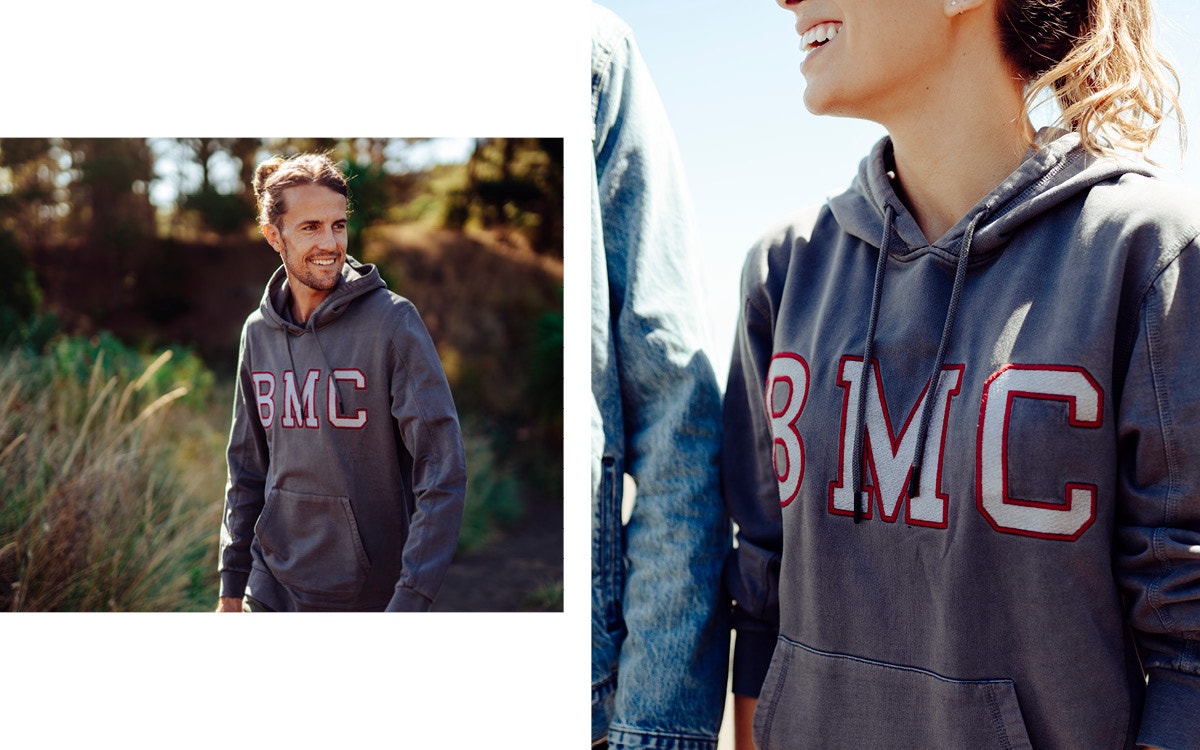 Do you both have any memories of the Barkers trackpants?

Cam: I definitely do! Both mum and dad used to have a pair each. Well, I guess mum raided dad's wardrobe and 'adopted' a pair. I think I'm going to be getting them both a pair from the new range, they'll love to reminisce and throwback to the '90s.

Lana: Yes I do, I remember growing up with my dad wearing the Barkers trackies with the iconic Barkers logo, then when my brother was old and big enough he stole a pair from him. They have definitely been a feature of my life growing up.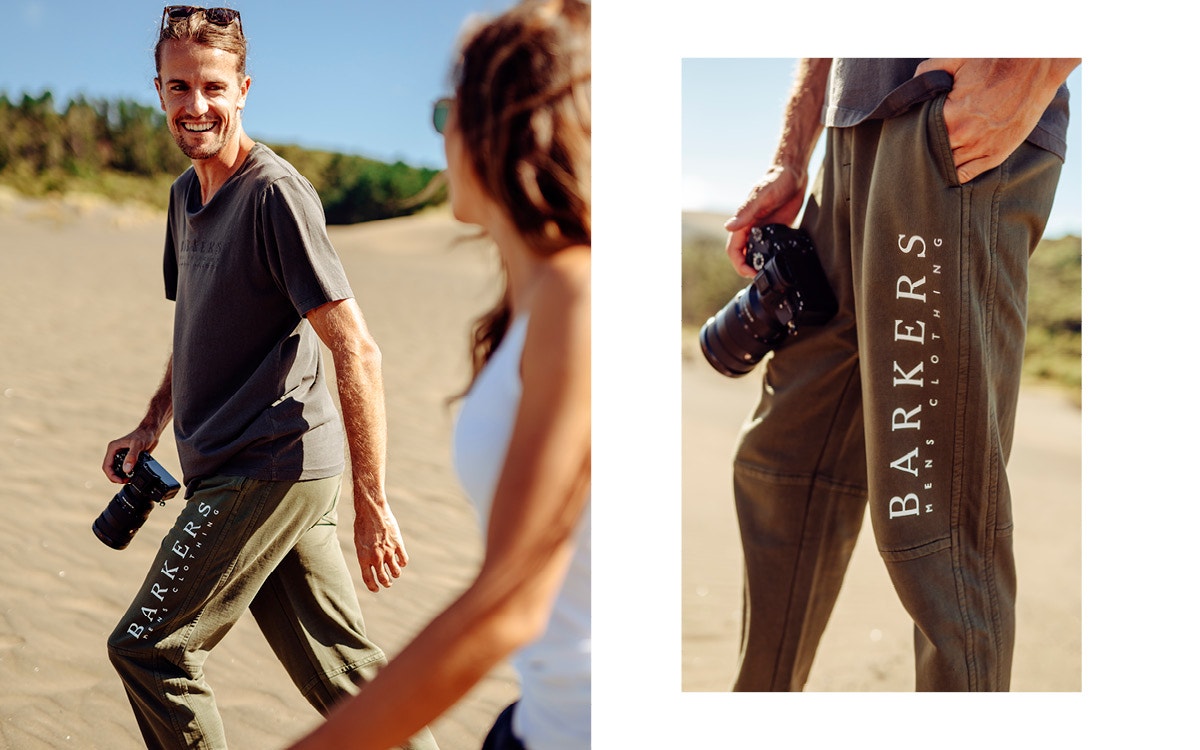 What's your favourite piece from the 'Barchives' collection? How would you wear it?

Cam: The Barchives collection really is a step back in time. The vintage aspect of the range is going to be a major hit, I mean, I've been waiting out for this for YEARS. All of the pieces are effortlessly vintage, cool and super versatile. If I had to hand pick my personal favourite, it would definitely be the pullover hoodie with the three-man ogo on it. As soon as I saw it I had to have it. Teaming it up with jeans and boots instantly dresses it up for an evening outing or late afternoon brew.

Lana: Ooooh there are too many. I love the white long sleeve tee, it's perfect with a pair of denim shorts or tied with the Barkers trackies. I also love the mustard yellow trackies I wore, they are such a cool colour and perfect for the weekend.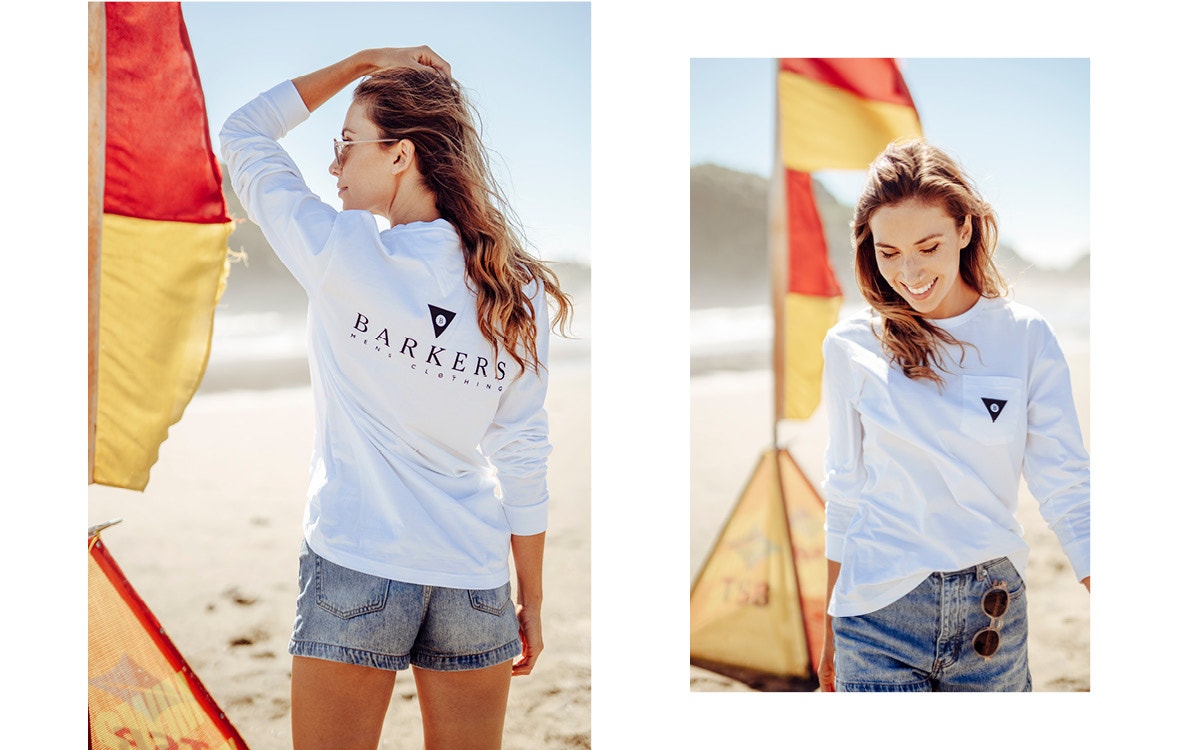 ---
The Barkers Archive Collection is online and in all stores from Monday 25th February. Head over to our Facebook page for your chance to win your favourite piece from the 2019 range.