Regarded as one of the early pioneers of surf film, legendary filmmaker Bruce Brown created iconic films like Surf Crazy, Surfing Hollow Days, and The Endless Summer. Bruce was the founding father of documenting the early days of motorcycle and surf culture and also teamed up with Steve McQueen to produce arguably the best motorcycle documentary of all time, On Any Sunday.
We're stoked to announce our partnering with the filmmaker to create a limited collection of tees inspired by his seminal films documenting the golden age of surfing and motorcycles from the '50s through the early '70s.
The Bruce Brown Films x Barkers tee collection gives a nod to the timeless, classic style that has become synonymous with the moments captured and narrated by the guru storyteller himself, and hopes to continue influencing surf culture, and inspire new generations with his work.
The Endless Summer
Prior to 1964, the media saw surfers as rebellious thugs, and Hollywood made them out to be a bunch of idiots. Bruce Brown single-handedly changed that with The Endless Summer. It portrayed the wave as a kind of Holy Grail and surfers as knights on a quest. In one stroke, he replaced Hollywood's buffoonery with the popular mythology that endures today.
Surfing Hollow Days
By the 1960's, Brown's movies were staple documentaries of surfing halcyon days, and the world of surfing was finally changing. Most of the boards were made of foam, surfers were traveling internationally, and Phil Edwards became the first person to ride a seemingly un-rideable spot, which soon became known as Pipeline. Surfing Hollow Days travels to Mexico, California, Florida, Australia and Hawaii, and features a fifteen-foot shark checking the line-up at Rincon.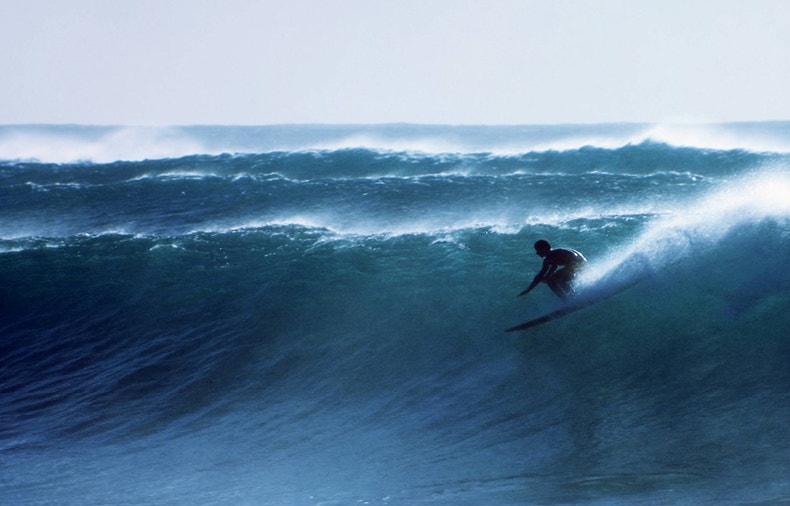 On Any Sunday
Brown became a fan of motorcycling after renting a scooter while in Japan, and purchased and rode a Triumph Cub when he returned home. He quickly decided that off-road motorcycling and racing would make for another epic doco subject, and knowing that actor Steve McQueen had a long time love for off-road bikes, he approached McQueen to star in and finance his new idea. Although Brown was initially denied, McQueen eventually agreed and the 1971 seminal film On Any Sunday was born.