Imagery by
Words by
January 2022
Heading to Roxburgh in Central Otago, we had the privilege of visiting ZQ growers Tony and Jenna Stevens at Mount Benger Station. Here, we saw first-hand the farming practices that ZQ growers and The New Zealand Merino Company (NZM) are implementing to protect and care for the land for future generations through the ZQRX programme.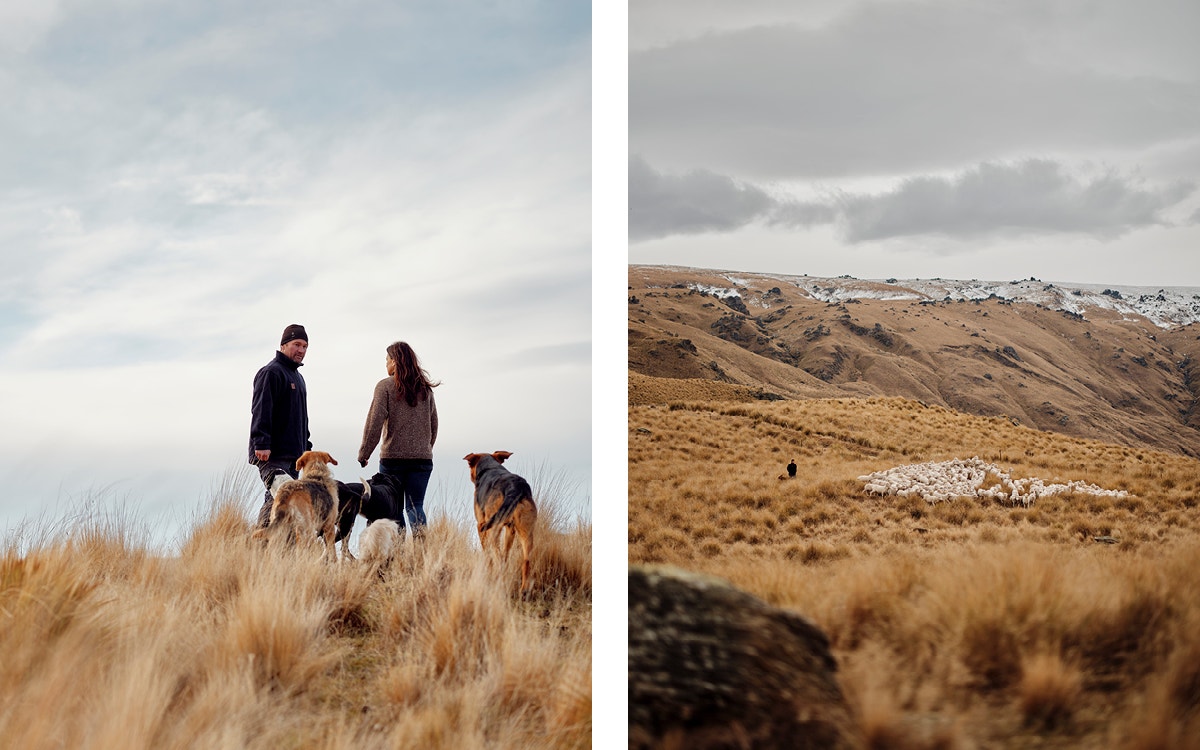 In the winter months, Tony and Jenna's day begins by getting the kids off to school as the sun rises and thaws out the Central Otago frost. Winter rotational grazing in the high country is a management practice that allows the mobs of sheep to roam freely through pastures to provide the best grazing opportunities possible.
Processes such as rotational grazing, allow Tony and Jenna to give their land time to recover and encourage nutrients to return to the soil without synthetic inputs – just another step in regeneratively farming their land for the betterment of the planet.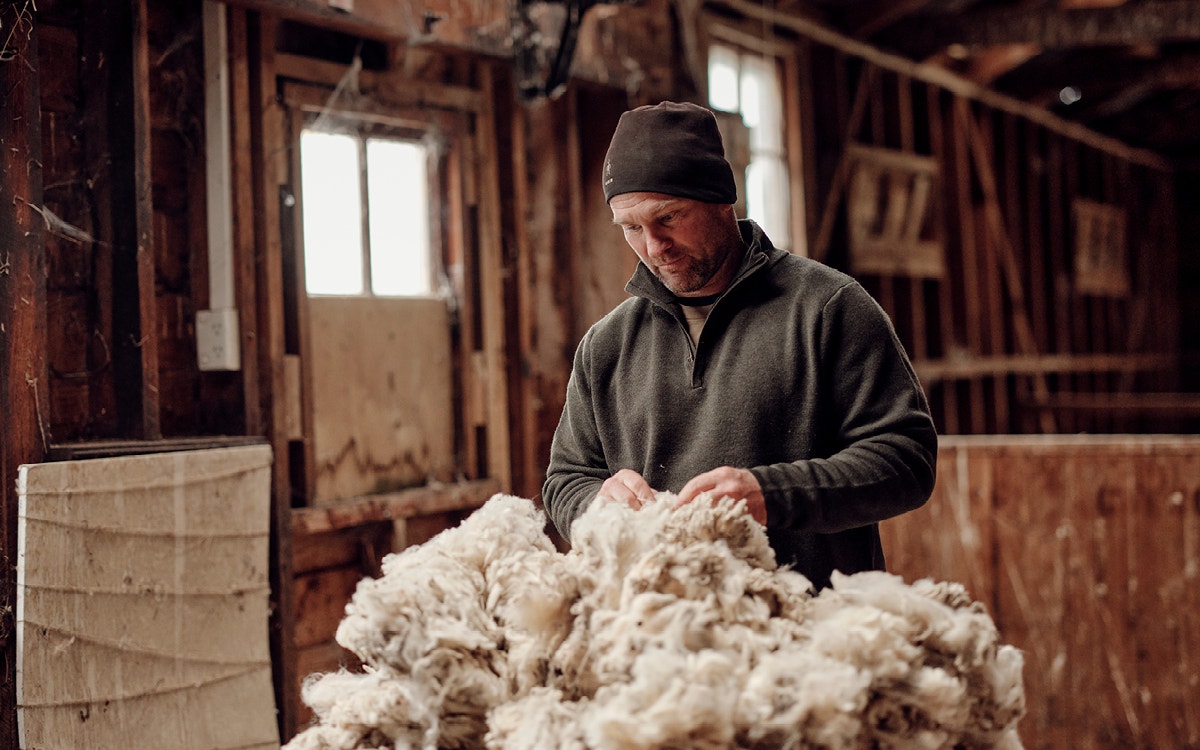 Part of the ZQRX programme is ensuring their merino fibre quality is to the highest standard. Tony shares more about the wool handling process, "Once the sheep are shorn, wool handlers pick the wool up and skirt it (prepare it). From there it goes on to the wool classer who will grade it by look and feel." Along each phase of the handling process, the utmost care is taken resulting in not only the best wool in the world but also the most ethical.
With a longstanding love for wool, the Stevens have always believed it has superior quality over synthetic fibres. Despite the kids' pleas for polar fleeces, Jenna explains that she refused to purchase them because if they don't buy their own product, why should anyone else. Fast forward to now, Mount Benger merino wool is ZQ certified and used by a diverse range of businesses who share the same passion for sustainability and high-quality merino production.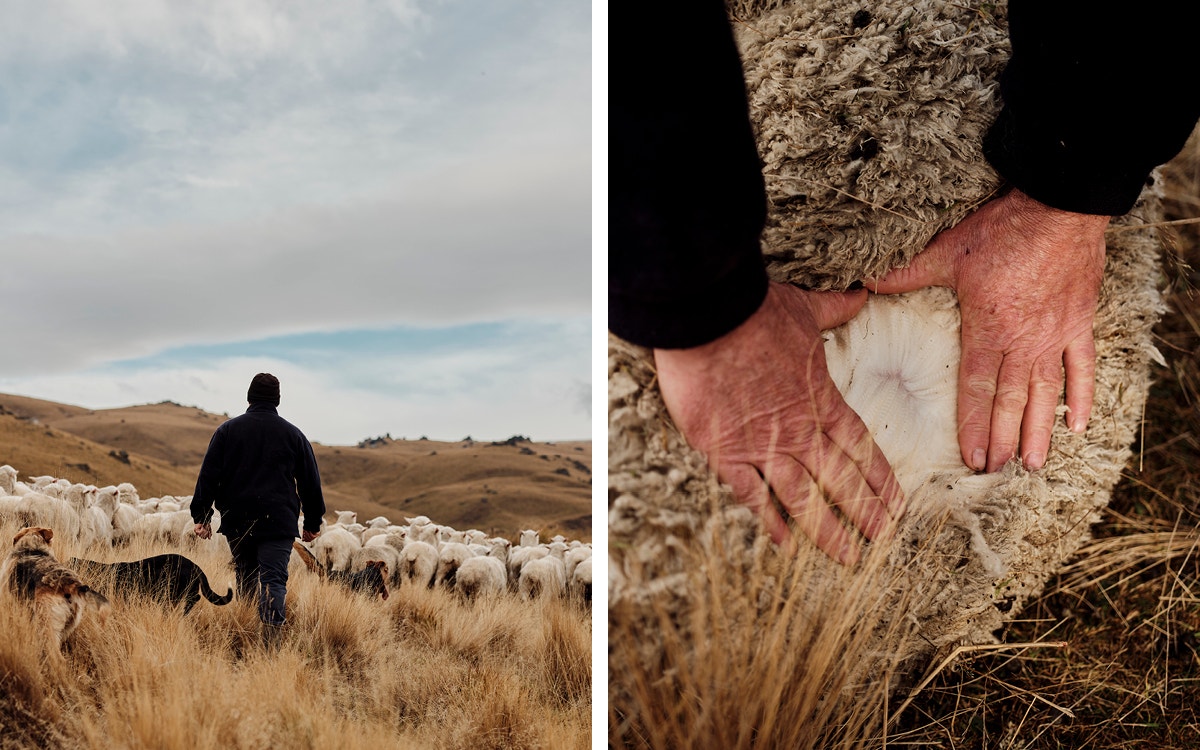 In the summer months, the mustering schedule looks a little different. To ensure the mobs are relaxed, they avoid moving them in the heat of the day instead opting to muster in the early mornings or evenings. This allows time to enjoy some special family moments, picking the kids up from the school bus and heading straight to Lake Roxburgh for a water ski.
Surrounded by grand landscapes and knowing full well the opportunity they have to preserve their land for future generations, Tony and Jenna's reasoning for joining the ZQ programme was easy. "It builds on what we were doing on the farm anyway. There are some things we have to change a little bit, but apart from that it's a great fit for us."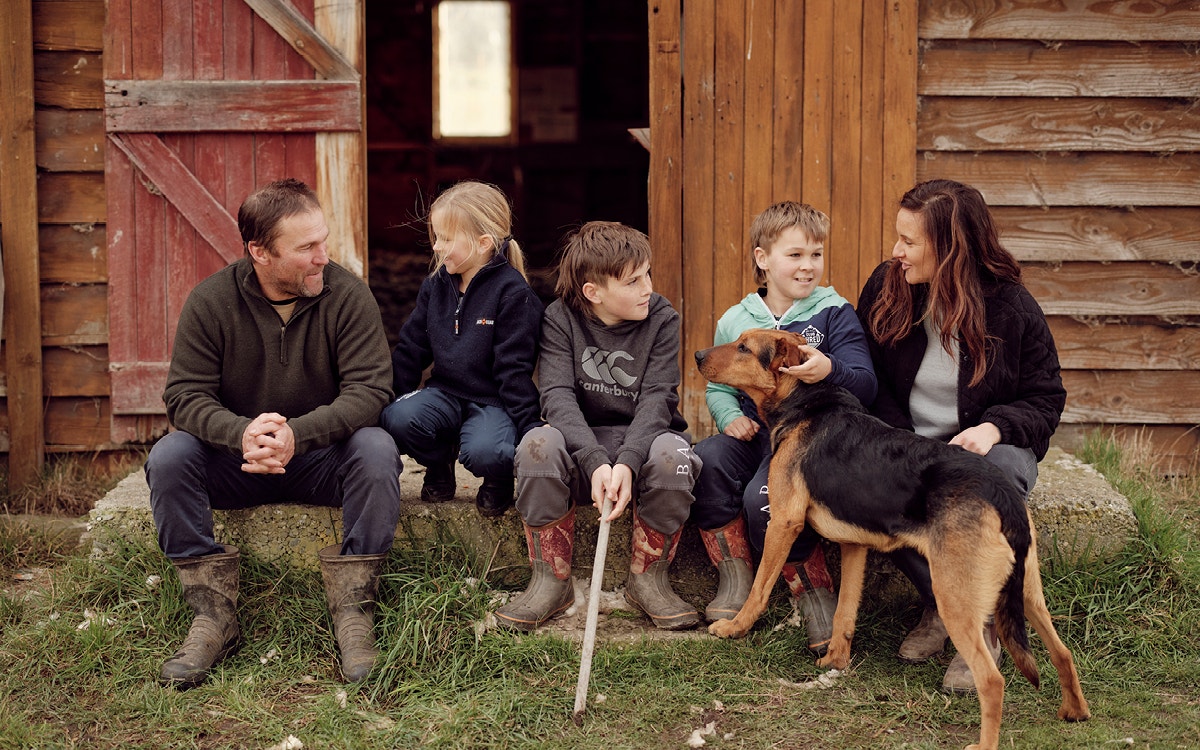 ZQRX challenges merino growers to go beyond sustainability and provides growers like Tony and Jenna with the framework to set aspirational goals for their property, tools to help them achieve these goals and a system to measure and quantify their journey of continuous improvement through regenerative farming.