Words by
Images by
June 2022
Barkers' Change Makers are those like minded individuals who won't accept the status quo, who ask more questions, who look beyond the norm towards fresh, unearthed ways of seeing and doing things - and that we can all learn from. Enter Rob Mitchell: pro snowboarder turned wellness entrepreneur, and advocate for sustainability and men's mental and physical health.
Finding the sweet spot between maintaining tradition and pushing the boundaries, Rob took his family's bone broth recipe dating back to the Otago Gold Rush days, and created a Mitchell's Bone Broth, a modern-day alternative to support men's health and wellbeing - a venture we can all benefit from.
Being a legacy brand ourselves we know how important generational knowledge is, it's so cool how your bone broth recipe has been passed down through generations – how important is family legacy to you and your brand?
Bone broth has been around for hundreds of years as traditional holistic medicine. What hasn't been around for as long was a shelf stable convenient version of bone broth. When I caught wind that we had a Mitchell family recipe that dated back to the gold rush days in Central Otago, I was eager to get my hands on it. I eventually tracked it down and that is the recipe we use today – in the form of a convenient powder.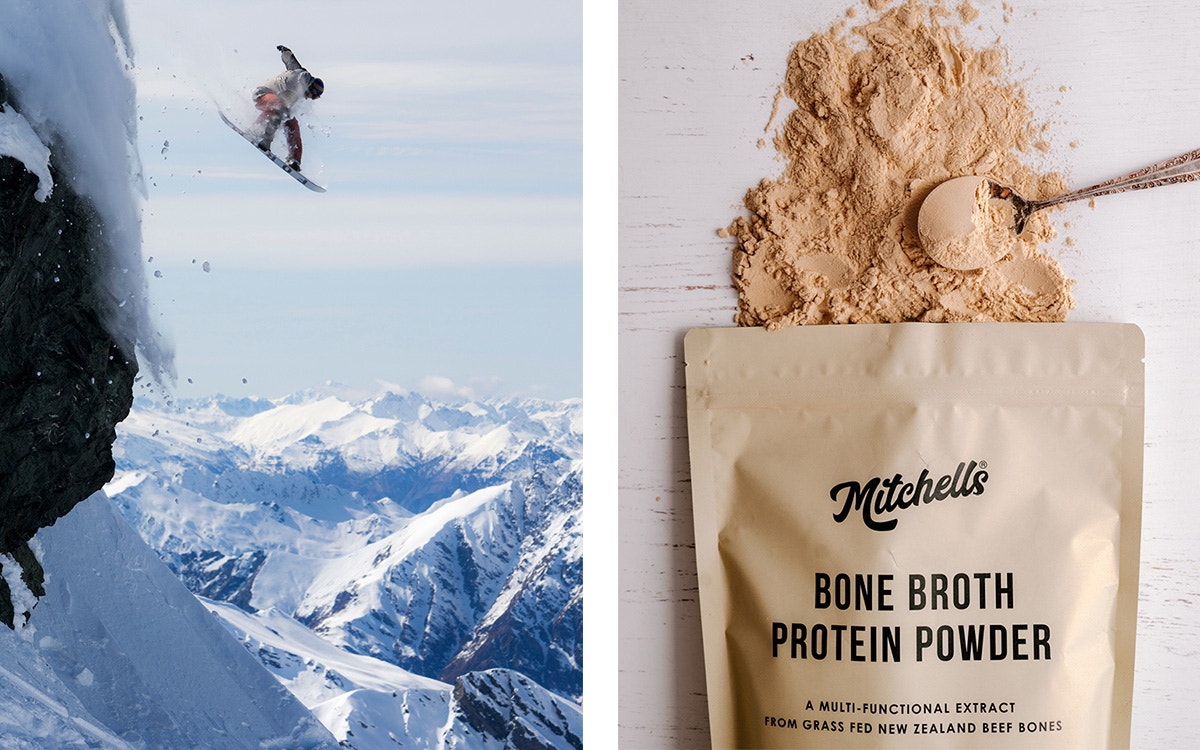 It sounds like you've found that sweet spot between maintaining tradition and pushing the envelope which seems like it's been a theme throughout your career. From pro-snowboarder to company founder, what have been the highlights so far?
Highlights from my snowboarding career include filming for international snowboard videos and landing on the cover of NZ snowboarder magazine twice, one being the 50th anniversary issue. For business highlights, it's when people that I had never met in my life have bought our products, trusting our brand and our story. The fact that people get online and write reviews about how our products have helped rehab their injuries feels pretty cool.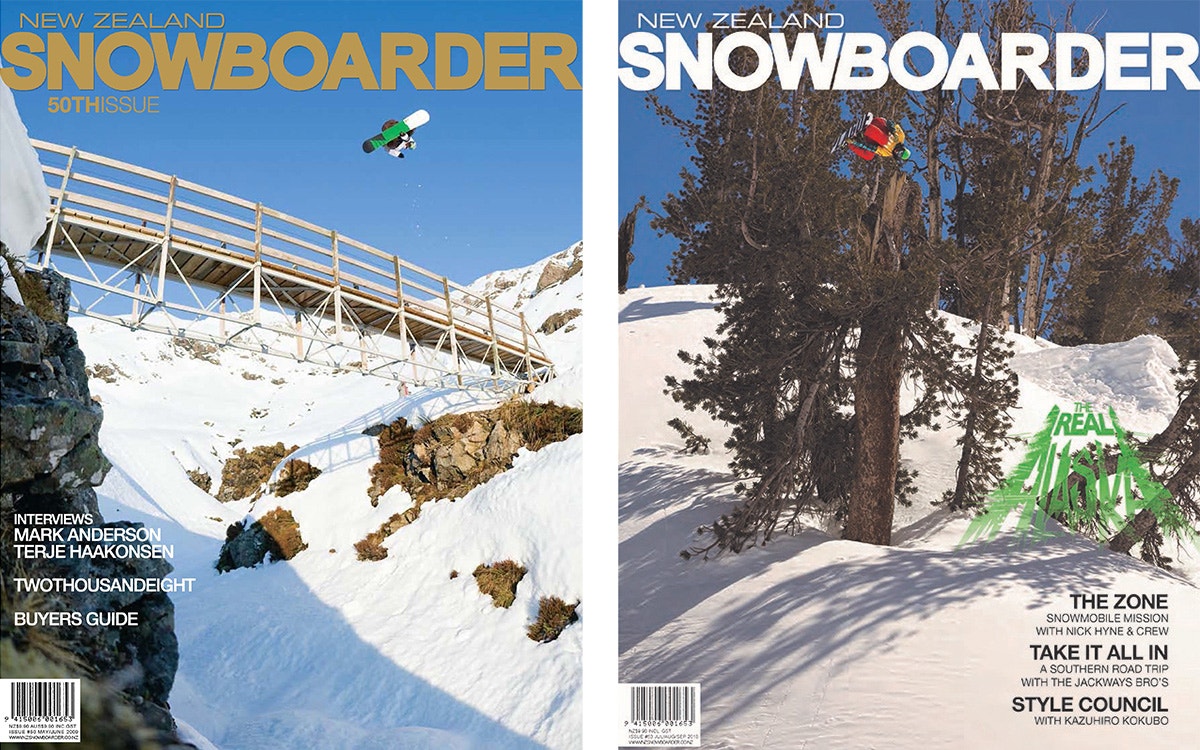 Speaking of injuries, we take it you've had a few knocks over the years snowboarding. How has this been influential in your passion to help the body heal, recover, and maintain good overall health?
Unfortunately, a part of snowboarding is getting hurt, especially when you're constantly trying to push the boundaries and progress at the sport. Injuries teach you a lot about yourself both physically and mentally. You learn about the part of the body you have injured and therefore how to treat it in the most efficient way you can so you can get back to 100% faster. This philosophy for learning how to perform at your best also applies to business. Staying physically and mentally on top of your game is key for making the best business decisions and coping with the hurdles business throws at you.
Can you tell us more about the importance of kiwi men such as yourself prioritising wellness? Have you found since starting Mitchell's bone broth conversations about wellbeing and health have opened up consequently around you?
It is extremely important to prioritise wellness. Kiwi men are not known for being good at talking about how they're feeling. I feel that the barriers are slowly being broken down and the conversations are getting easier but there's still further to go. In business, especially in the startup phase things can be very lonely and very challenging. It is important to have a network of people you can chat to, even if it just a vent. It's also important to remember to celebrate the small wins just as much as the big ones.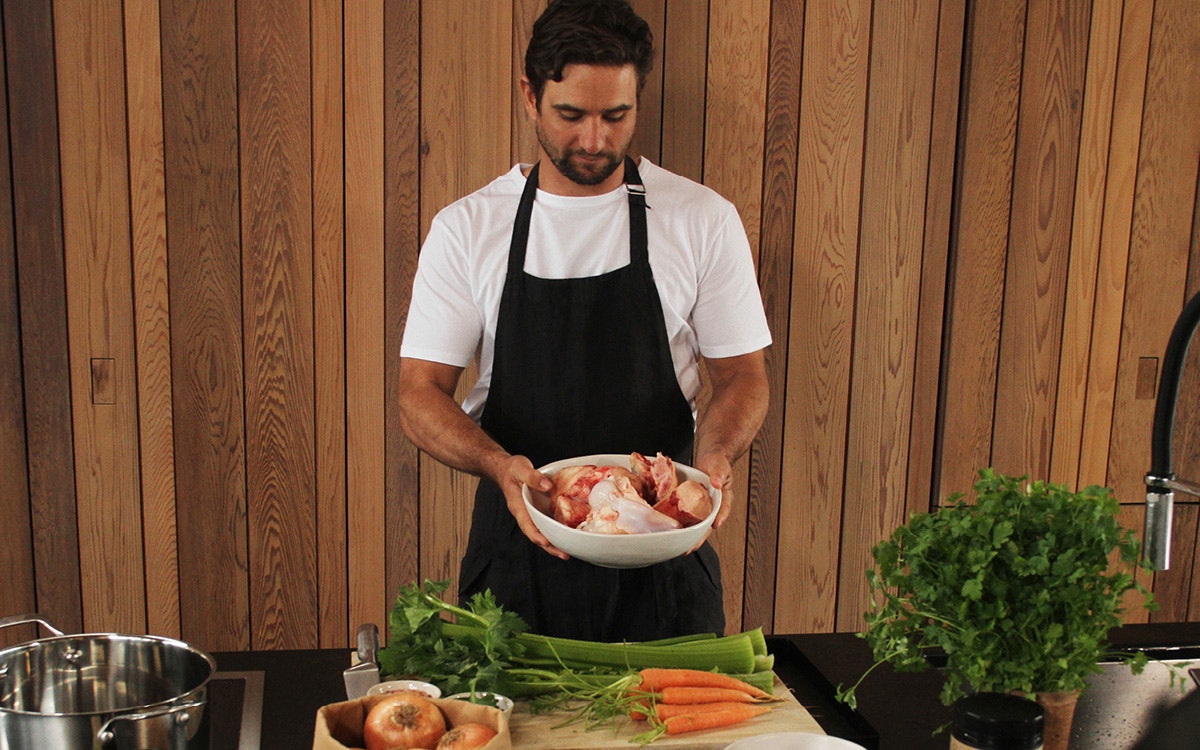 We agree that conversations around mental health are incredibly important, and we too are fans of One Wave and the work they do to promote mental health in the community – what drew you to partner with them?
Everything about One Wave really resonated with me on a personal and business level. It's all about getting together, often at the beach, freeing the funk and letting people know it's ok to not be ok. Everyone goes though some sort of funk in their lives and something as simple as saltwater therapy (swimming in the ocean) can make you feel a whole lot better - I know it does for me. One Wave combine Fluro and their love of the ocean to break down the barrier of talking about mental health. They do amazing work in schools and provide support to anyone that needs help. Nutrition and its link to mental health is becoming more and more apparent. If you put bad fuel in a car, the car will not work at its best or at all. Our bodies work the same way - so to be physically and mentally healthy, nutrition is very important.
That love for the ocean is really important to us as well, as is being conscious of sustainability and environmental impact in business. We know you feel the same – tell us more about your approach to sustainably at Mitchell's Nutrition.
Sustainability is at the forefront of everything we do at Mitchells Nutrition. We make conscious decisions and set standards right from the start so we can have less impact on the environment as we scale.
Last question for you, mate: what's next for you Rob, and Mitchell's Nutrition?
For me it's to continue to do what feels good and to treat people how I want to be treated in both life and business. For Mitchells we have our sights set on international markets including Australia, Japan, and USA.