Olympic cyclist turned yachtie; Simon van Velthooven, met Essex-born designer beauty; Olivia, coming up 8 years ago at a mutual friends birthday and they've been together ever since.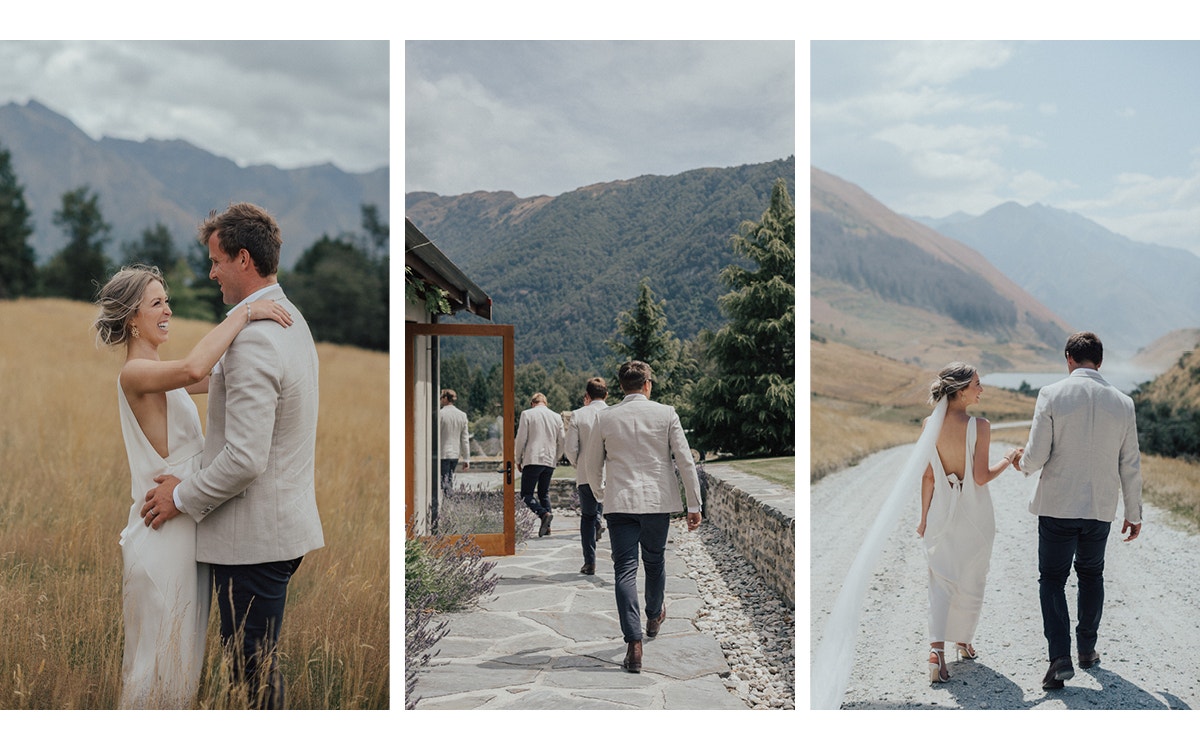 The pair got engaged on a broody September day at Te Henga (Bethells Beach), and celebrated their wedding in the most picturesque of settings: Queenstown.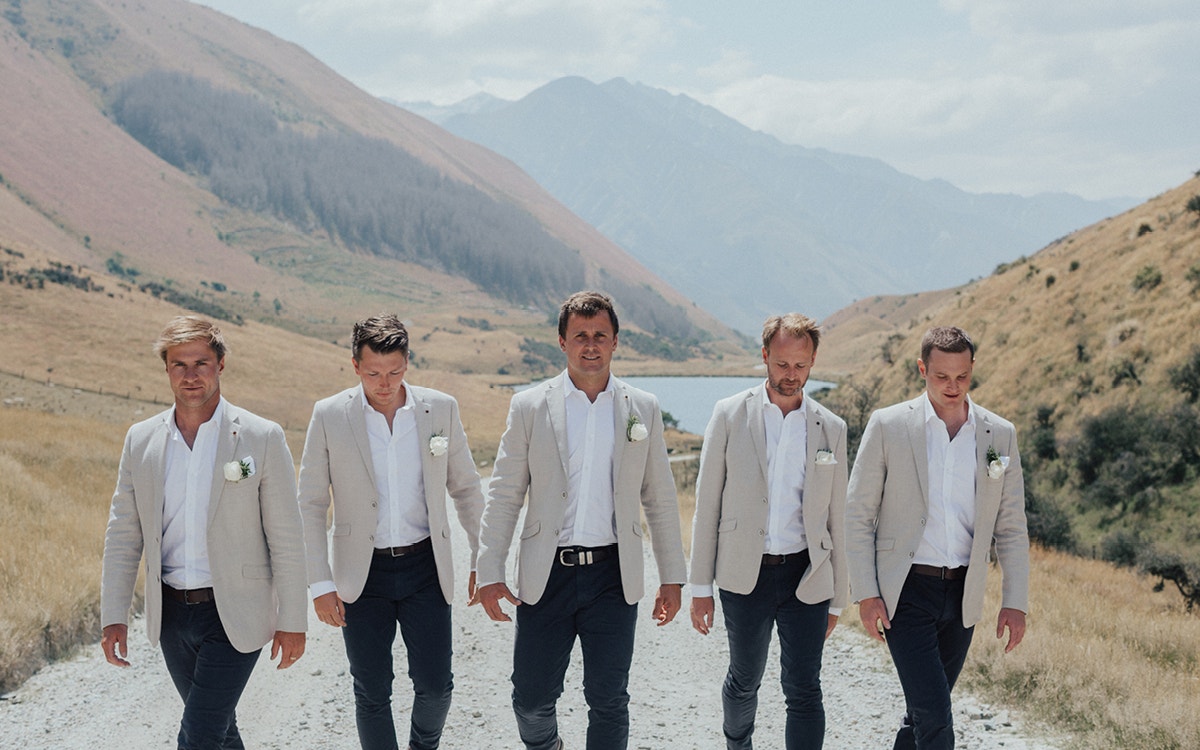 Simon and his party were dressed in a colour palette suited to the backdrop, and fabrics that were seasonally appropriate.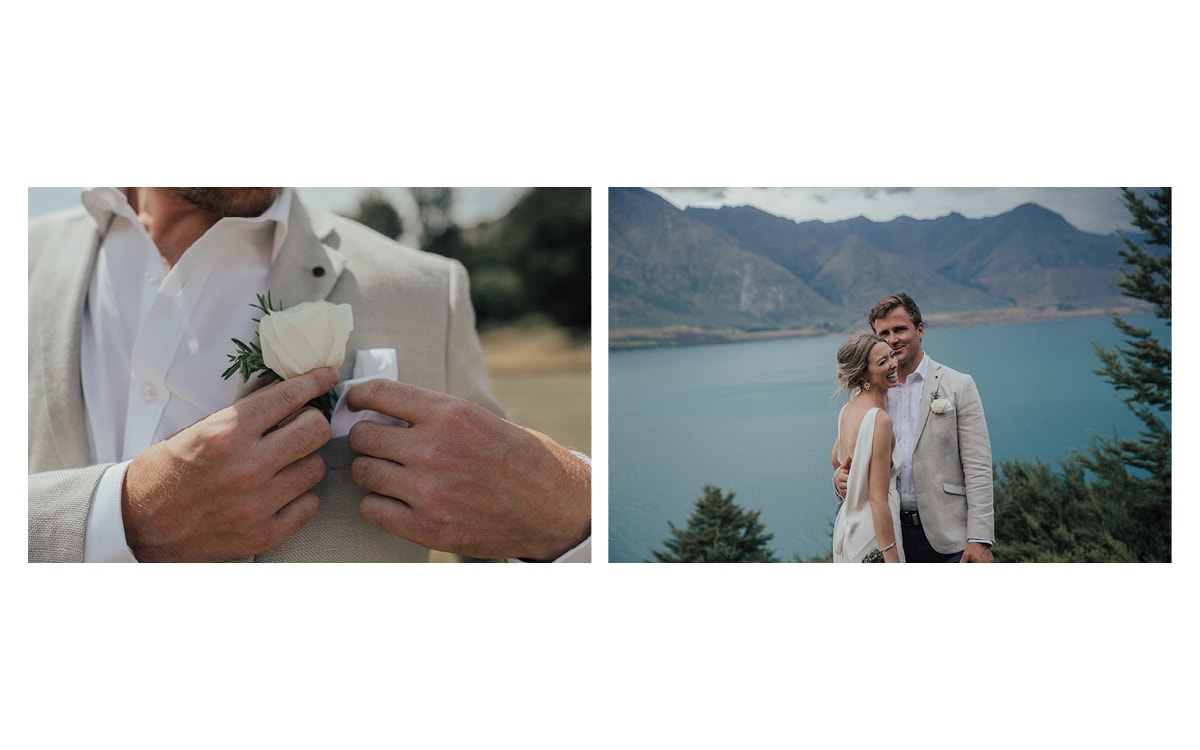 Simon's advice to grooms planning a wedding: Just. Say. Yes. Make sure there's plenty of booze!
Images: I Do Photography