It's been 41 years since Aotearoa began celebrating Te Wiki o te Reo Maori (Maori Language Week). And as much as we'd love a nation united in celebrating Te Reo every day of the year, 7 days where we give more consideration to the language is a humble and manageable start.


If you haven't already, here's 5 ways to get involved and give a nod this Maori Language Week:
1. Learn a little
Most of us Kiwis fall off our dinosaurs with excitement when the All Blacks launch into their sacred haka, and occasionally we'll drop a "kia ora", "aroha", or "do the mahi" into our linguistic repertoire during a game. However, few of us proceed to indulge in learning one of our nation's mother tongues outside of this.
There's a bunch of interactive apps and online tools to coach you from the basics to the most complex of Te Reo.
Once you've picked up the pace, test your new new found skill set and order a coffee.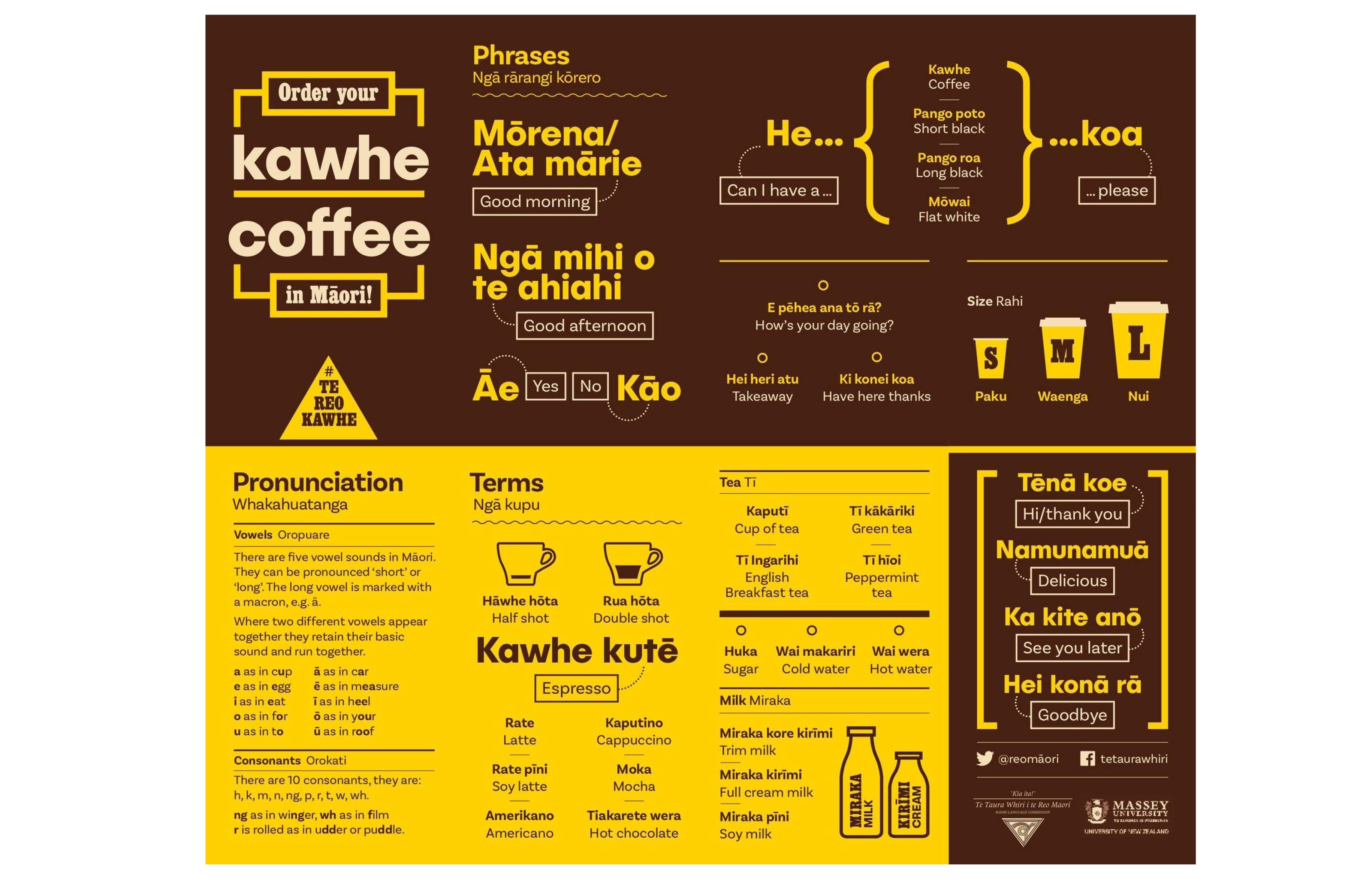 2. Pronounce proper
Nobody pronounces Maori names worse than Google Maps. Be better than Siri this week, and challenge yourself to correctly pronounce the names of cities and towns in New Zealand the way they should be spoken. Tauranga, Waikato, Taupo, Manurewa, Rotorua and Whangarei are a great place to start, and will probably keep you busy for a couple days.
What better way to bath yourself in culture than play video games. World-building game Minecraft and classroom version, Minecraft: Education Edition, has inspired millions of children over the world. Now, young (or mature) learners can explore the traditional world of Maori in block form thanks to New Zealand game designer and founder of Piki Studios, Whetu Paitai. Experience and build life in an immersive Minecraft world where mobs of moa and kiwi flock around the palisades of a traditional Maori Pa, and learn a little while you're playing.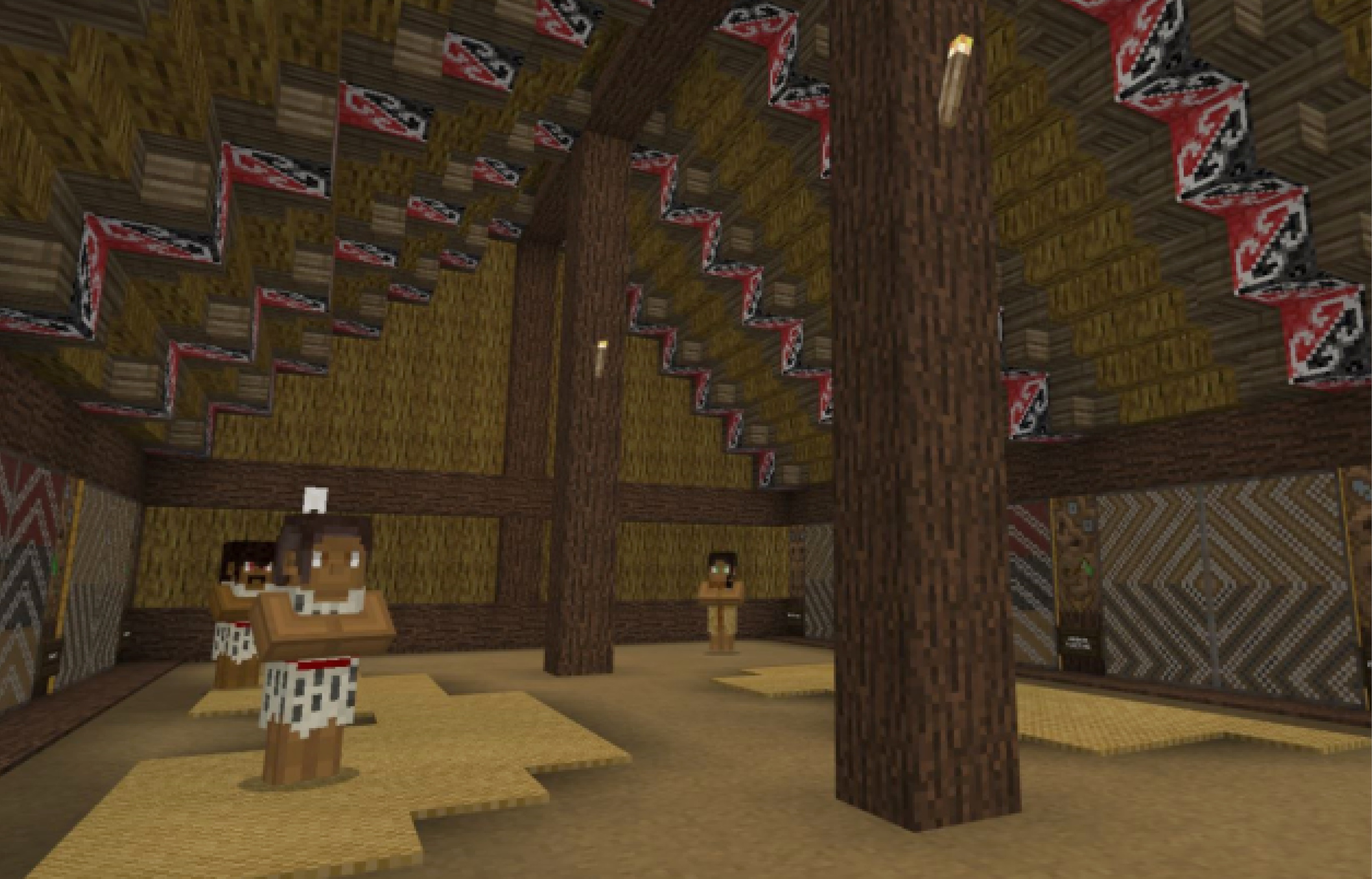 4. Find and attend an event near you
5. Check out these fantastic videos:
- Professor Pou Temara in English and Māori about the need for all New Zealanders to support revitalisation.
- The famous pronunication video from student Finnian Galbraith
- The Patel family promoting te reo Māori in their shop
- Captain Sara Mulvey, an Araraurangi Aotearoa (Air New Zealand) pilot who uses te reo Māori for inflight information
- A student from Yokohama learning te reo Māori
- An Iraqui New Zealander Mariam Arif learning te reo Māori
- Hinewehi Mohi startles the world in 1999 by singing the national anthem in te reo Māori
- Tana Umaga leads first ever Kapa o Pango haka in 2005
- The Victorious Women's Rugby World Cup team haka
- Haka to welcome China's President Xi Jinping 2014
Te Wiki o te Reo Maori (Maori Language week) is not just about the learning and using Te Reo – it's a week dedicated to opening up humble opportunities for all of us to celebrate and involve ourselves in Aotearoa's culture.