Chef Makoto Tokuyama is passionate about the environment, because it is the source of the ingredients that define his cooking.
Makoto Tokuyama cooks with the finesse of a surgeon. He uses his knife with the precision of a scalpel as he slices snapper for sashimi. His steel chopsticks are like tweezers as he places the final garnish on the dish before it is sent into the dining room of his restaurant Cocoro.
Tokuyama was raised in a Zen Buddhist temple by his grandmother and aunt and cooking for the temple's followers was where he learned his culinary skills. He was meant to train to be a monk. Instead, he travelled the world cooking in restaurants and found himself in Auckland on a working holiday. He was drawn to New Zealand and the country's natural beauty and after briefly returning to Japan he came back to New Zealand for good in 2003.
He has pioneered modern Japanese cuisine in New Zealand, first as the executive chef at Soto for ten years. Then nine years ago he opened Cocoro. Hidden behind Auckland's famous Ponsonby Rd, Cocoro is part homage to the minimalist techniques of Japanese cooking, part tribute to the best of New Zealand's primary produce. His ingredients are sourced and handled with the knowledge care and skill.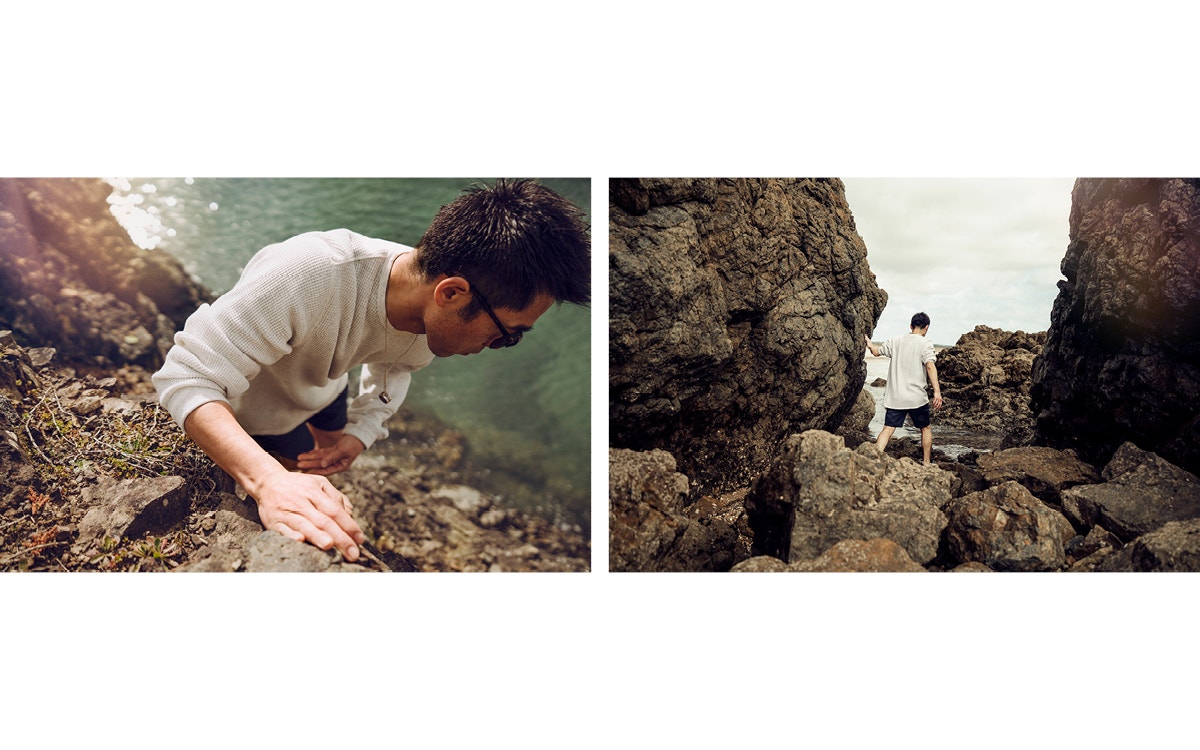 "We really care about hunting the ingredients. I think Japanese cuisine is simple and fresh. It means ingredients are most important for me rather than techniques. Of course, techniques are important but we can't do anything without ingredients so we must be respectful for the ingredients," Tokuyama says.
"Mostly I spend my time searching for and negotiating to bring nice ingredients to my restaurant."
He spends hours each week searching for the best local produce, meeting and negotiating with farmers and growers. Each morning he starts by foraging for things like wild watercress and chickweed. Then he visits his suppliers and goes to markets constantly searching for the best local produce.
"Quality starts with deep care and appreciation for the product your working with."
For a long time, he found it hard to access the quality he wanted as much of New Zealand's best produce was sent overseas. Now he is increasingly able to access premium New Zealand products and is talking directly to everyone from his asparagus grower in Cambridge, to the local wagyu beef farmers.
"When I arrived in New Zealand in 1999 the ingredients were quite poor. All the nice ingredients go outside of New Zealand. I did lots and lots of negotiation with suppliers, with farmer growers directly, now I can get directly from the farmer and the quality is completely different," he says.
Fish is the most important part of his menu. This week he is serving snapper, trevally, gurnard, hapuka, kingfish, and John Dory from Lee Fish. Watching him work in the kitchen he examines the fish with deep attention, smelling it with a deep breath, pressing its flesh. He's looking for tenderness and texture. He slices the flesh with devoted skill and care.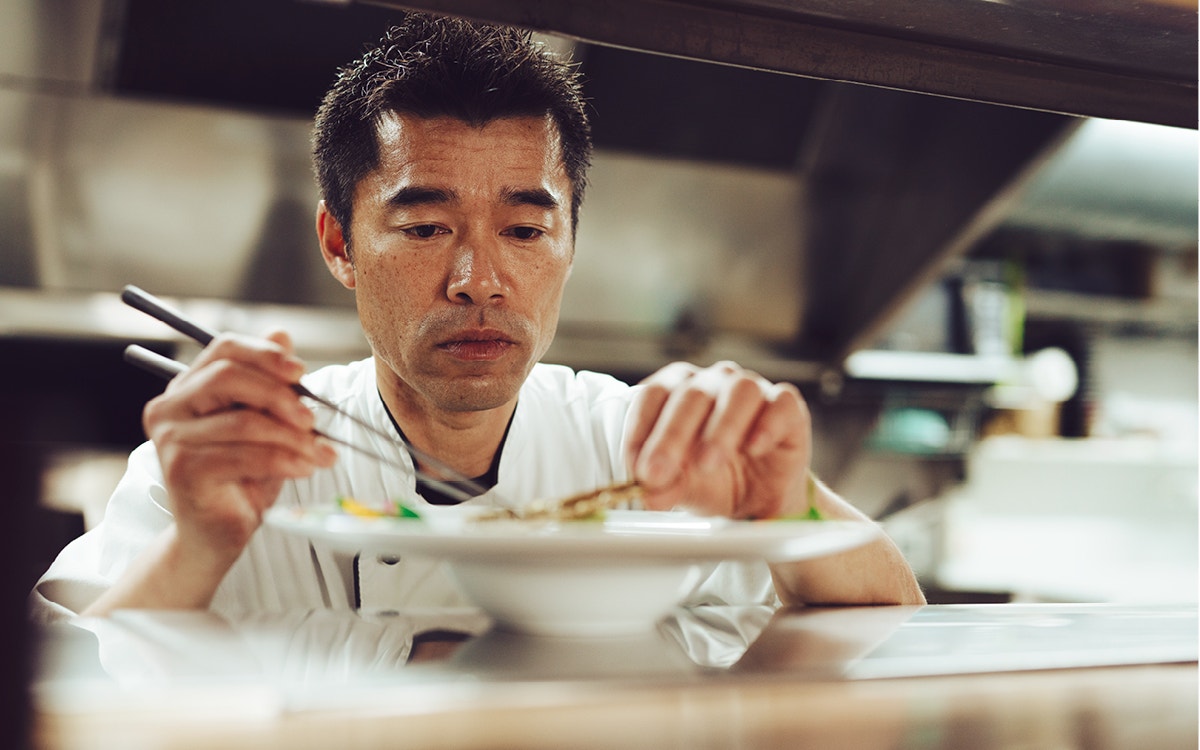 One of the first direct relationships he established was with Lee Fish through Sam Birch, the sales and marketing manager. When Birch returned home from three years advocating for the Lee Fish product to top US restaurants, he wanted New Zealanders to have access to this premium local fish too. He'd travel around top restaurants, a chilled polystyrene box of the freshest offerings under his arm telling the story of the unique way Lee Fish works.
His very first customer was Tokuyama. When Birch told him the boats from Leigh were catching their fish on long-lines and used the Japanese ikejime technique – a spike to the brain as soon as the catch is landed alive – to kill the fish, Tokuyama knew this was the product he was looking for. He could see and taste the care and admiration Birch and the Lee team had for their fish.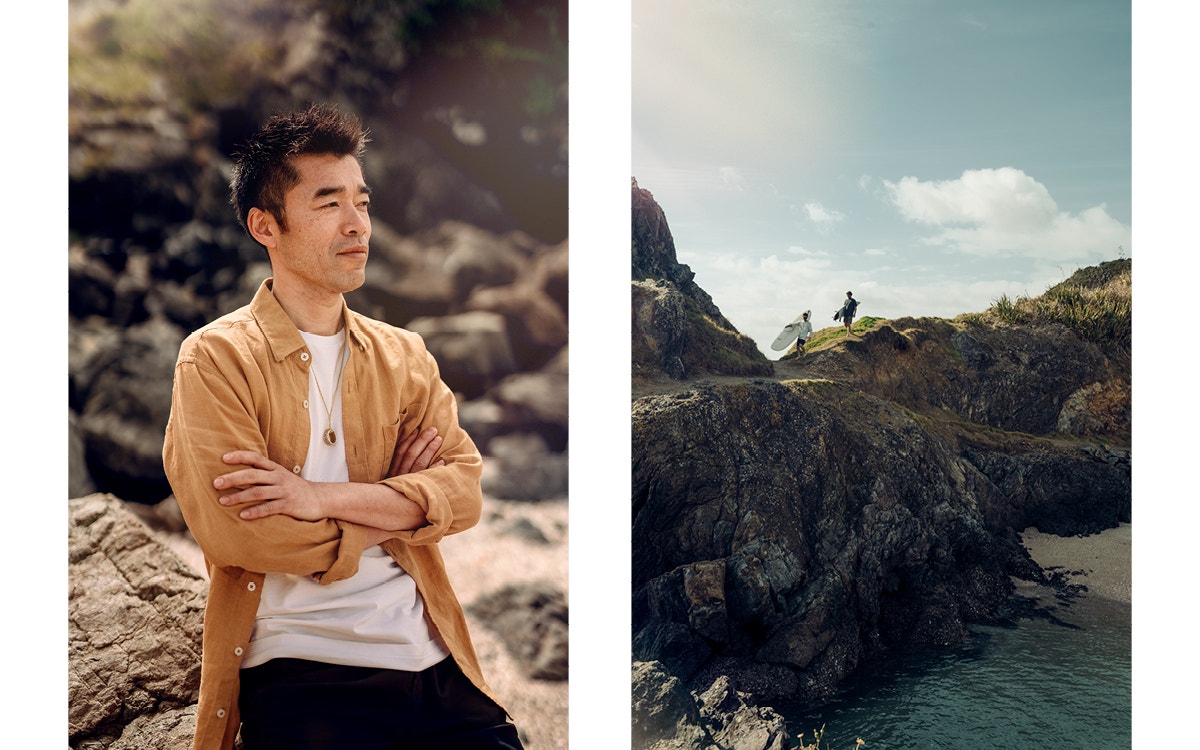 "When he came back from the US he knocked on the door and straight away we started to deal with them. My fish resource has changed completely, I really trust Lee Fish now."
"Lee Fish is more expensive, but I am very happy for the quality, I am really happy to see how they appreciate the ingredients, how they handle the fish. I can really feel that they are knowledgeable and they really care about and have respect for the fish," he says.
Their connection has turned into a strong friendship, built on their mutual passion for nature and especially surfing. Te Arai Point, with its long white sand beach and reliable swells, is a favourite break for both.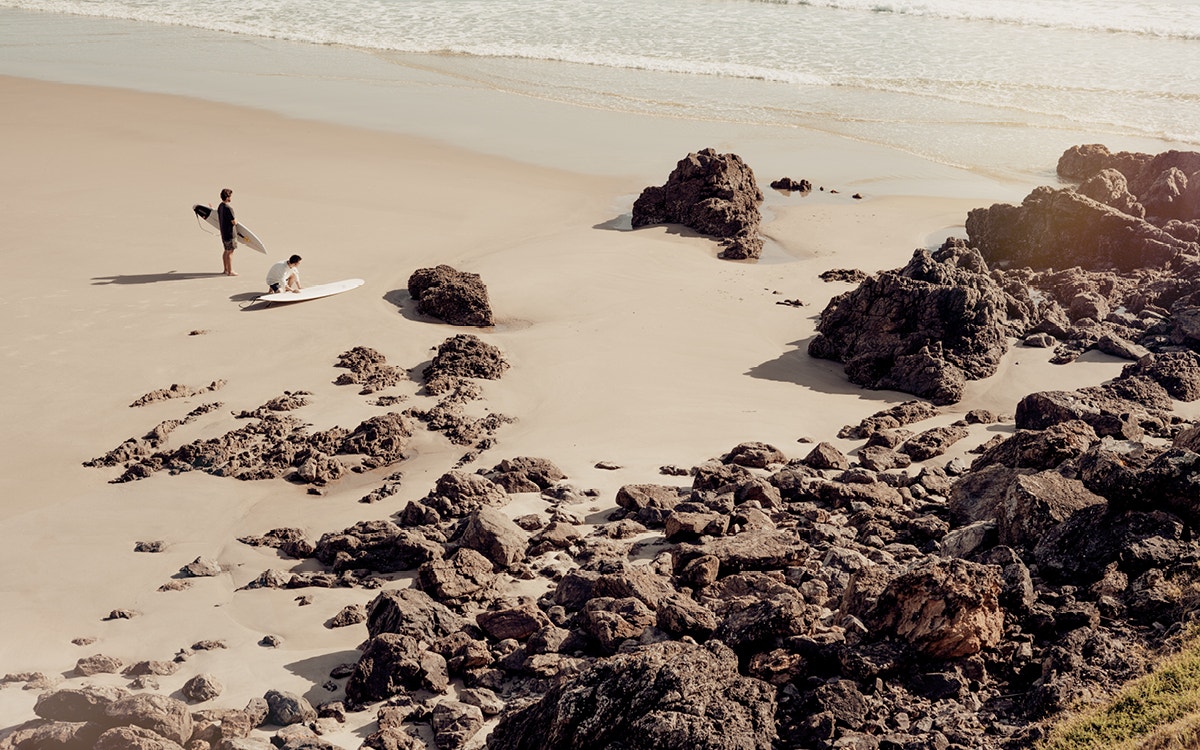 Tokuyama has spent the previous Sunday at Te Arai Point with his children. His daughter is 14 and his son 12, and both share his love for surfing. But when the swell isn't up they'll spend the day exploring rock pools and foraging for seafood where they catch kina and octopus.
It is the accessibility of New Zealand's stunning natural environment that has kept Tokuyama here. He loves the proximity of nature to the city and the balance that gives his busy life. His close relationship with the environment also defines the way he cooks and how he treats the resource he uses every day.
It is his children, and their future, that inspire his commitment to sustainability at the heart of his cooking. It's something that is part of the day to day way he acknowledges the resource he is using, constantly trying to reduce his impact on the environment and ensure food is not wasted.
"The most important for me is to keep the same resource to my kids. I really love my life, so I want to pass on the same things," he says.
"My son wants to become a chef, when he becomes a chef I want to pass him the same resource."
Read Sam Birch's Story:
Barkers Summer: The Man Who Shares The Bounty Of The Sea