The classic Kiwi roadie is the same every year, for most of us: from your town to a mate's bach. To switch things up this summer, Jean Sergent has found some of the more unusual trips you can take across our country.
Through the Mountains of Madness: Queenstown to Milford Sound

This is a long-ish one, but absolutely stunning. The first two hours of the drive, from Queenstown to Te Anau, take you past Lake Wakatipu and around Taka Ra Haka/ the Eyre Mountains. Stop in Te Anau to stretch your legs and eat one of Southland's famous cheese rolls, then prepare for the almost two-hour stretch to Milford Sound. This is one of the most isolated and beautiful roads in the country, culminating in a spooky drive through the Homer Tunnel - 1.2km of under-the-mountain style driving adventure. Once you're in Milford Sound the breathtaking scenery will have you gasping "how's the serenity" every ten minutes. Book accommodation for this one, and bring some lovely books - you'll want to stay a couple of nights before you head back through that tunnel!
Make it longer: head south from Dunedin then take a right at Gore, enjoying the tiny heritage shacks and dusty heat of Otago on your way down-country. For this one I'd recommend staying overnight in Te Anau - there's not a lot to do there, but sunset over the lake is delightful.
The Forgotten World Highway: Stratford to Taumaranui
This 150km stretch has some of the most breathtaking sights available in Aotearoa, but because it doesn't really go anywhere it's not a route anyone takes. Huge mistake. On a sunny day the green hills look like soft rugs you want to run your hands over. On a rainy day, the atmosphere is spooky and cozy. The one populated stop is the Republic of Whangamomona, which almost caused a constitutional crisis when it refused to abide by re-drawn state lines. Away from the republic, there are lots of amazing nooks and crannies and walks to explore if you're up for some meandering: the bridge to nowhere, the many tunnels, and just some beaut river spots. Pack snacks and water, and download plenty of music or podcasts. I recommend some spooky alt country for this drive, or some early Nick Cave if you want to get full summer goth.
Make it longer: once you hit Taumaranui, head south-then-north around Lake Taupo, and turn off towards Napier to make it a wing-to-wing North Island drive.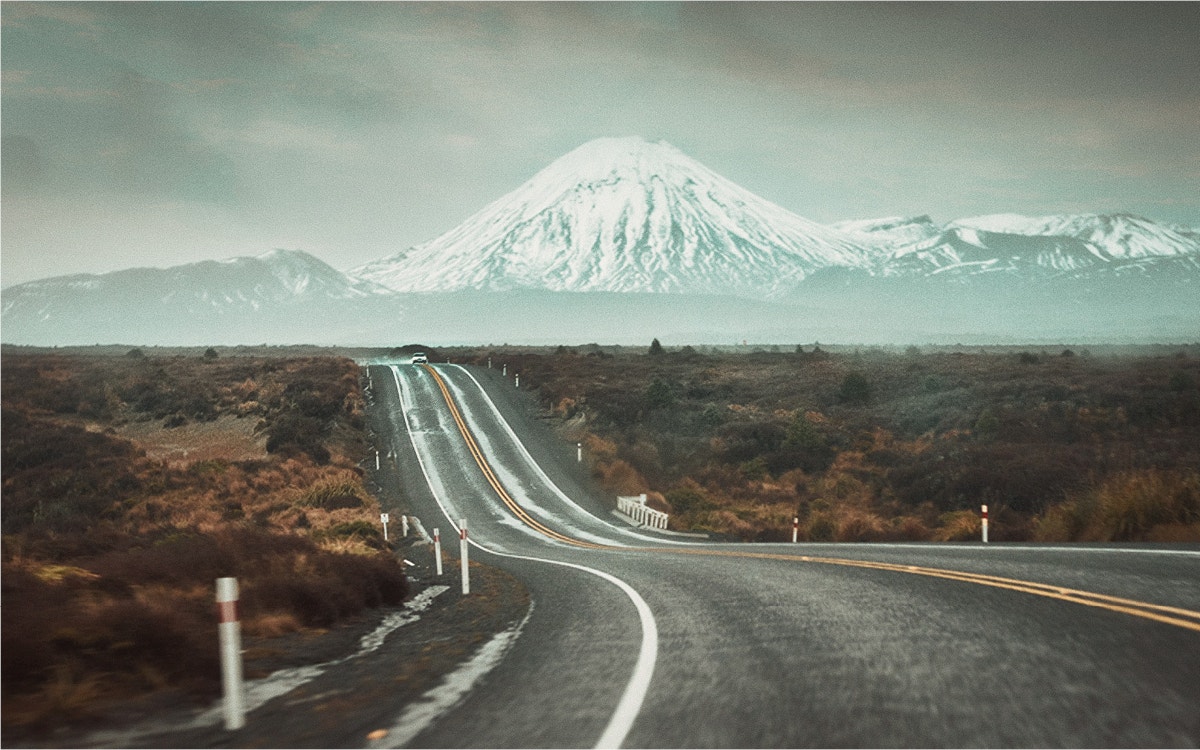 The East Cape: Opotiki to Gisborne

The long stretch of highway right along the coast from Opotiki to Gisborne - or the other way around - has got to be one of the most beautiful drives in the world. This road trip is definitely one for a campervan or converted van with a mattress in the back. There are so many beautiful places to stop and explore - Uawa/Tolaga Bay, Tokomaru Bay, the East Cape Lighthouse - that you'll want to spend at least three days if not more moseying through this drive. If you're camping or sleeping in a van, don't forget to pick up a sleeping mask as the East Cape is where the sun rises first, so unless you're up for early morning swims (and who isn't on a summer holiday) you'll be wanting to block out the sun for extra snoozes.
Make it longer: drive into Te Urewera and camp for a night or two at the doc site on Lake Waikaremoana. Pack a poncho for the inland mountain mist, and hiking boots for the incredible bushwalks.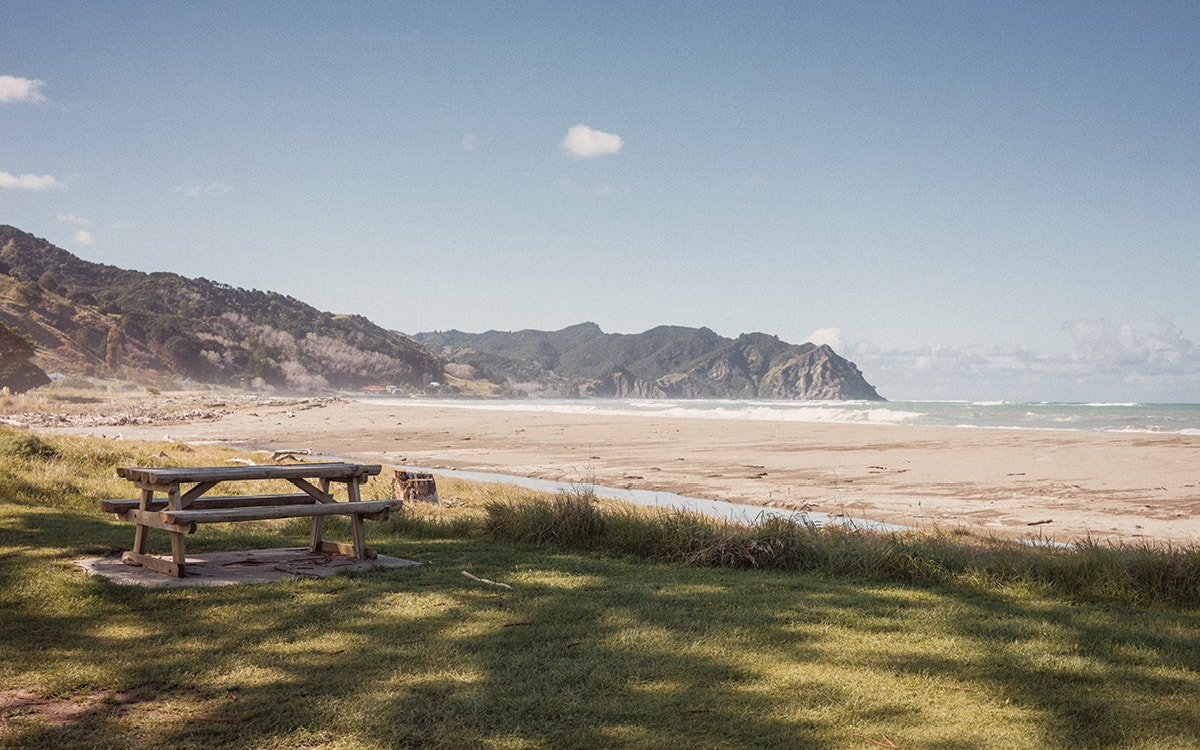 The Unexplored South: Oamaru to Lake Tekapo

Trust me on this one - if you've only experienced Oamaru as a zip down State Highway 1 you're missing out on some well-kept secrets. Head northwest from the steampunk capital of New Zealand to the shambolic town of Kurow, birthplace of socialism, national hero Richie McCaw and an ever-changing hay bale art installation. Next head through the spectacular Waitaki Valley to Omarama, where the antique store boasts a delightfully weird collection of Xena and Hercules costumes. There's a fancy pub with great chips, and a gliding range nearby if you want to get off the ground for a cheeky half hour. Then it's on to some of the best scenery the South Island has to offer: enjoy the winding roads, mountains, and lake views on the way to Lake Tekapo. The car will be full of gasps as each turn reveals more breathtaking visuals. Stop for the night at the lake and enjoy the morning views over the pristine blue water, with Mount Aoraki in the distance. There's a very cute church to look at. Blast some socialist bangers like Billy Bragg.
Make it longer: keep on going to Mount Aoraki national park! You're so close to the glaciers you could lick them.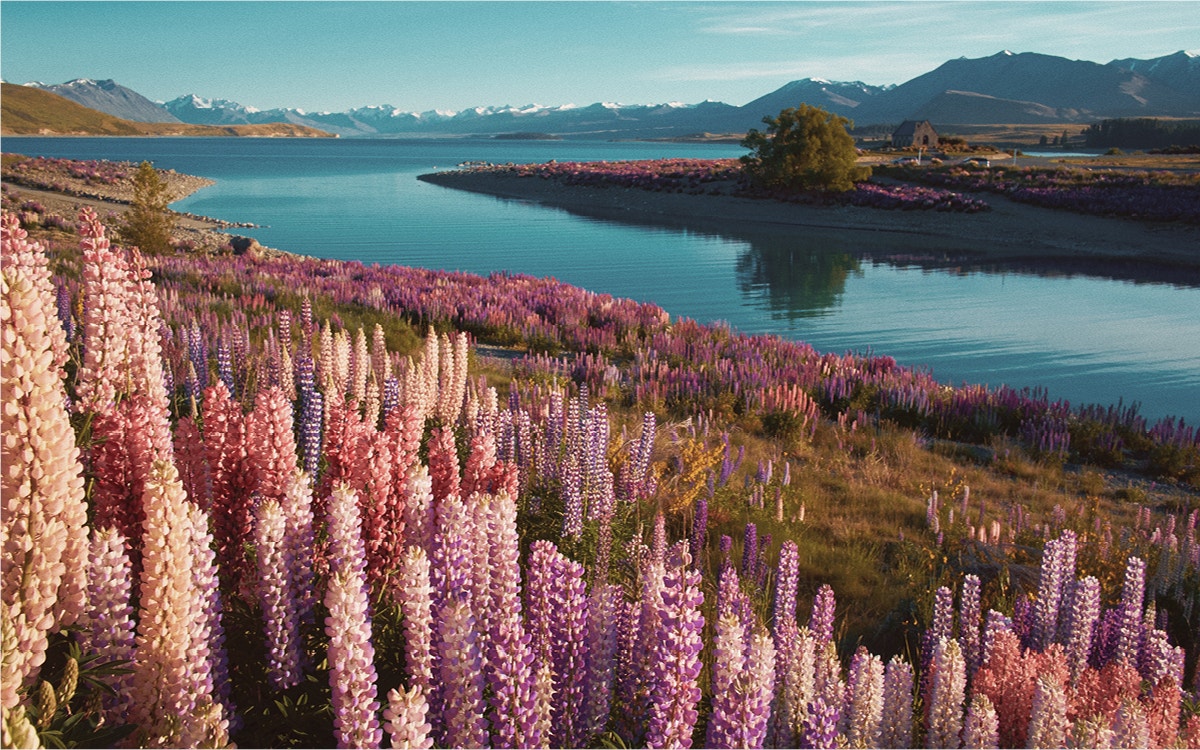 The Far North Circuit: it's a long way home to Auckland

Kauri forests, the Hokianga car ferry, 90 mile beach, hot springs; if you're not loading up the car right now with togs and sunglasses I don't know what you're doing. Driving around the far north is not for the pressed-for-time crowd. Yes, you can do a day trip here and there, but let's be real - it's summer, you're in the northernmost part of the country along with the entire population of your hometown, and you want to take your time. Leaving from Whangarei, the first stop on your itinerary is going to be Waipoua Forest, where you can pay homage to Tāne Mahuta: the oldest tree in the country. Head up to Opononi for the night and swim in the same bay as Opo, the friendly, murdered dolphin. Nip back through Kaikohe for some rest and rejuvenation in the Ngawha hot springs. After that, you can meander back down south through your crew's old trusty spots: live music in Kerikeri, a bit of duning in Dargaville, and some Scottish history in Waipu.
Make it longer: head all the way up State Highway 1 to the very top of the country to Cape Reinga. When else are you gonna do it if not today? Then it's back south towards your normal life, wondering if you should throw it all away to live out your days in the Bay of Islands.