Distinguished Gentleman is a ride uniting riders across the world to raise funds for prostate cancer research and men's mental health. We talk to Peter Elliot on the event and how he came to be involved in such a legendary cause.
How long have you been involved in the Distinguished Gentlemen's Ride?
I think this will be my seventh.

What connects you to the DGR cause?
I believe that men's health concerns have largely been ignored or even belittled for many years. Firstly, by men themselves in a nonsensical display of bravura, and in the last two decades by advertisers and drama writers who have made comedy out of men's issues.

When men were constantly belittled or portrayed as weak, useless or violent we destroyed the idea of role modelling as old fashioned and useless. But men need mentors, a 20 year old needs a thirty year old and a thirty year old needs a 40 year old and so on. DGR has helped to change those attitudes and idiocies and offer calm respect and self care between men as relevant and valued.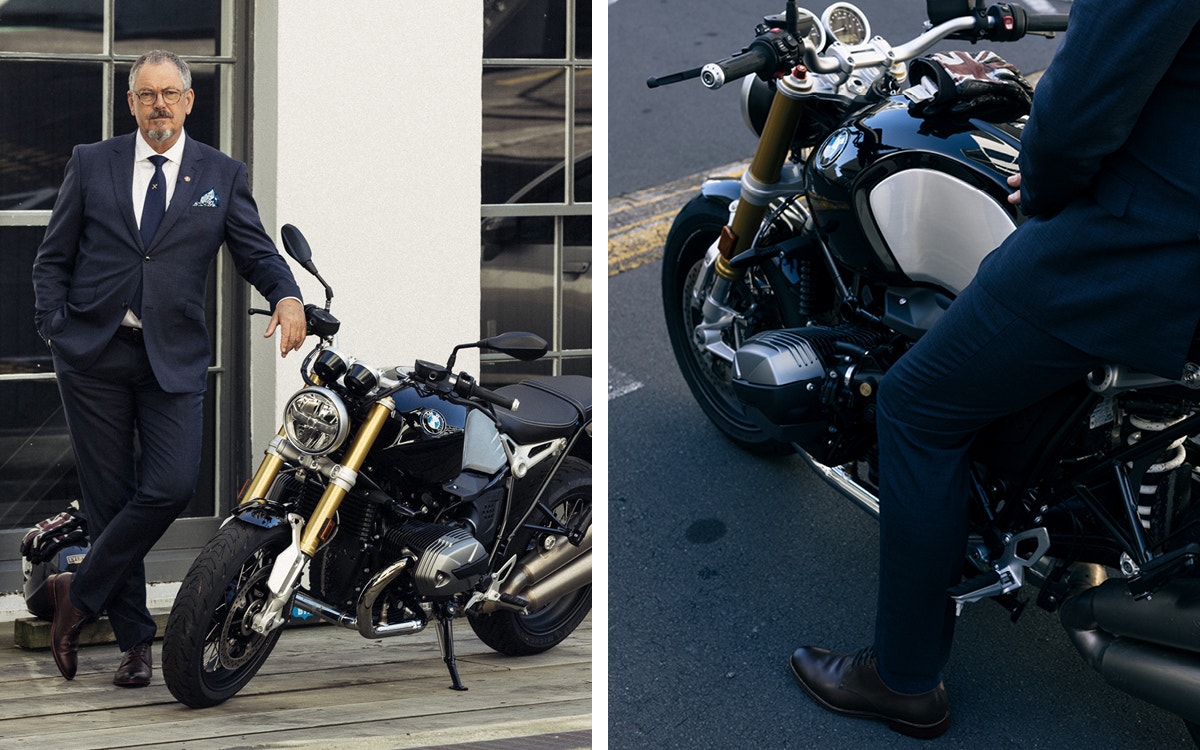 When the time to ride comes about, what's your motorcycle of choice?
Triumph. Thruxton. RS.

Getting dressed up and looking dapper is a big part of DGR, what's your style when it comes to suiting up?
Dark suit, sunnies and gold gloves.

And finally, when the open road is calling what's your favourite track to ride?
Queenstown to Haast. And Scenic Drive from Titirangi to Piha via Lone Kauri.