How did you meet and how long have you been together?
Emily and I knew each other a little through mutual friends, but it wasn't until a trip to Las Vegas in 2013 that sparks flew and I fell for Emily - literally. That night (from what we can remember) involved Casinos, the Hakkasan Night Club, a lot of money spent on bottle service, a dance floor injury, stitches, and a very expensive hospital bill that would make the Hangover movies proud.

After a couple of days recovering, we walked down to the Bellagio Fountain on our final night in Vegas. It was here we each made a wish by flipping a coin into the famous landmark - neither of us knew at the time that we were the subject of each other's wish. It wasn't until we were both back in New Zealand later that year that we got together to see if those wishes would come true.

Just a few months later, we moved in together and have been inseparable for the past 6 years.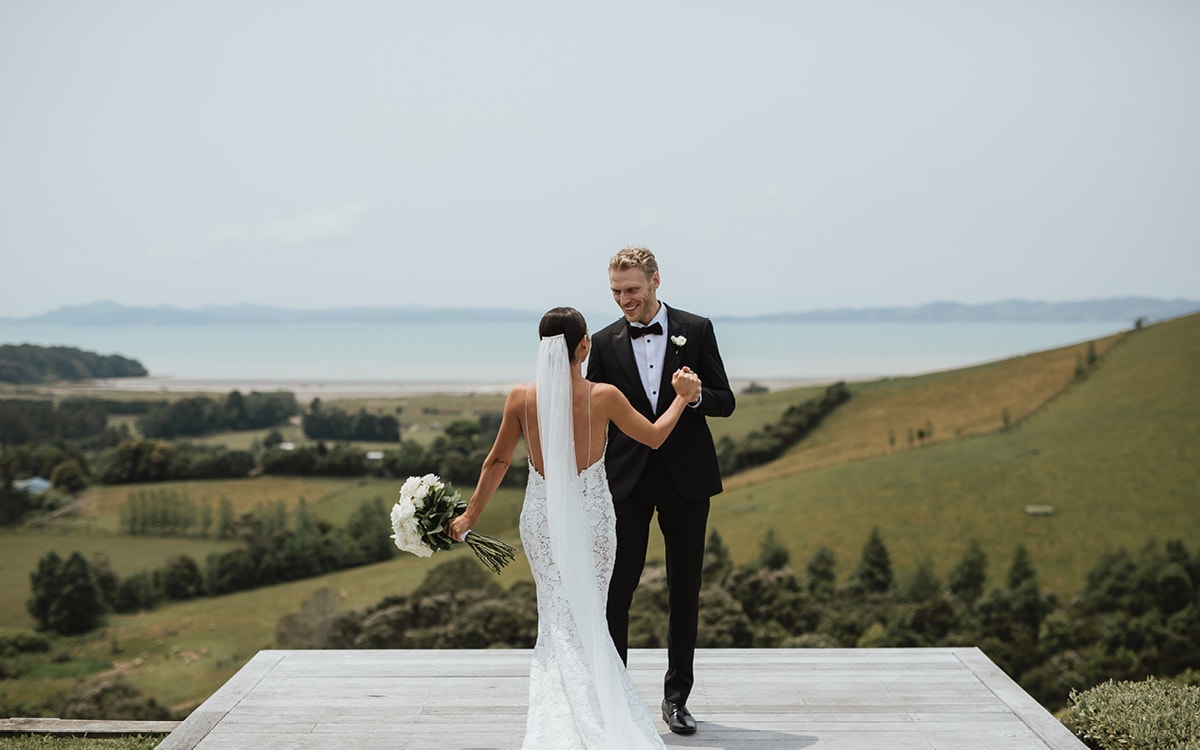 Tell us a bit about your proposal/engagement?
For us, it all really began in Las Vegas so it seemed like the perfect place to propose. I invited Emily along on a work trip, and while there I organized to be out on a private balcony overlooking the Bellagio fountains. It was the perfect place as we got all the spectacle of the Las Vegas strip and the fountains, but also was completely private which suited us much more than a public proposal.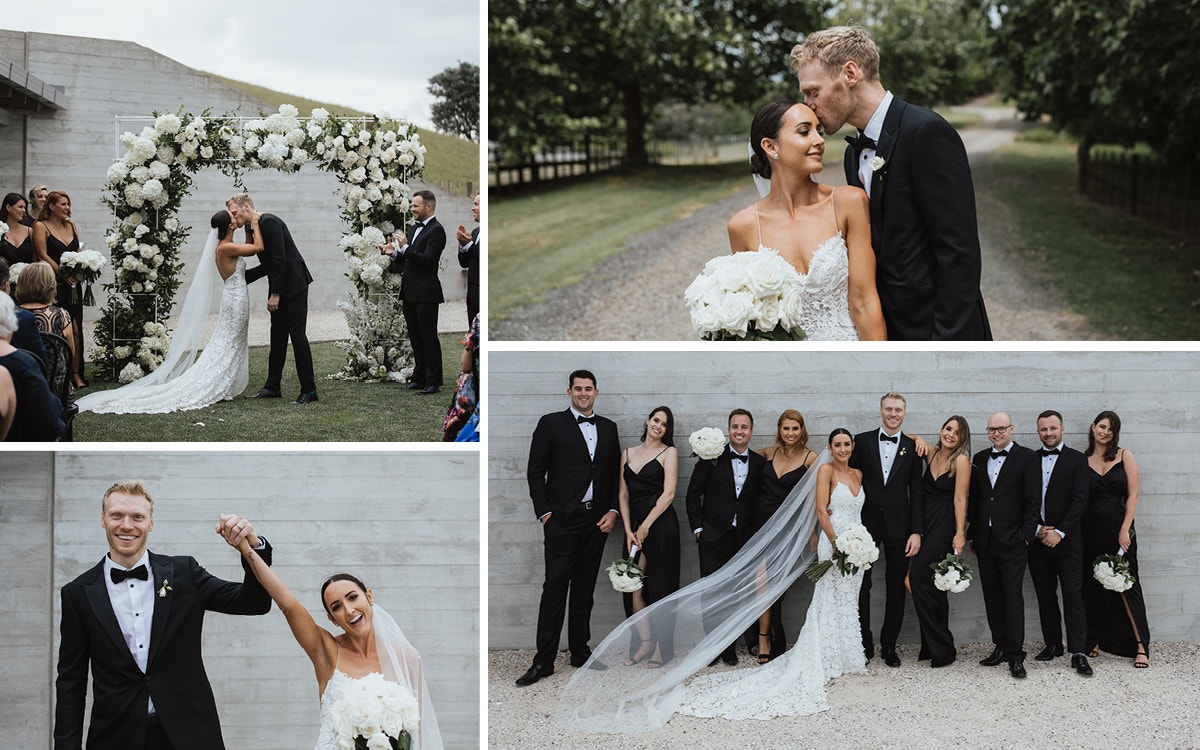 Favourite details of the days?
It's hard to choose, but the initial first look between just me and Emily was a really nice private moment and a little bit of calm before the storm (it also helped ease the nerves before the ceremony itself). Of course, Emily coming down the aisle was a favourite moment, and the band/dance floor was amazing… I could go on and on though!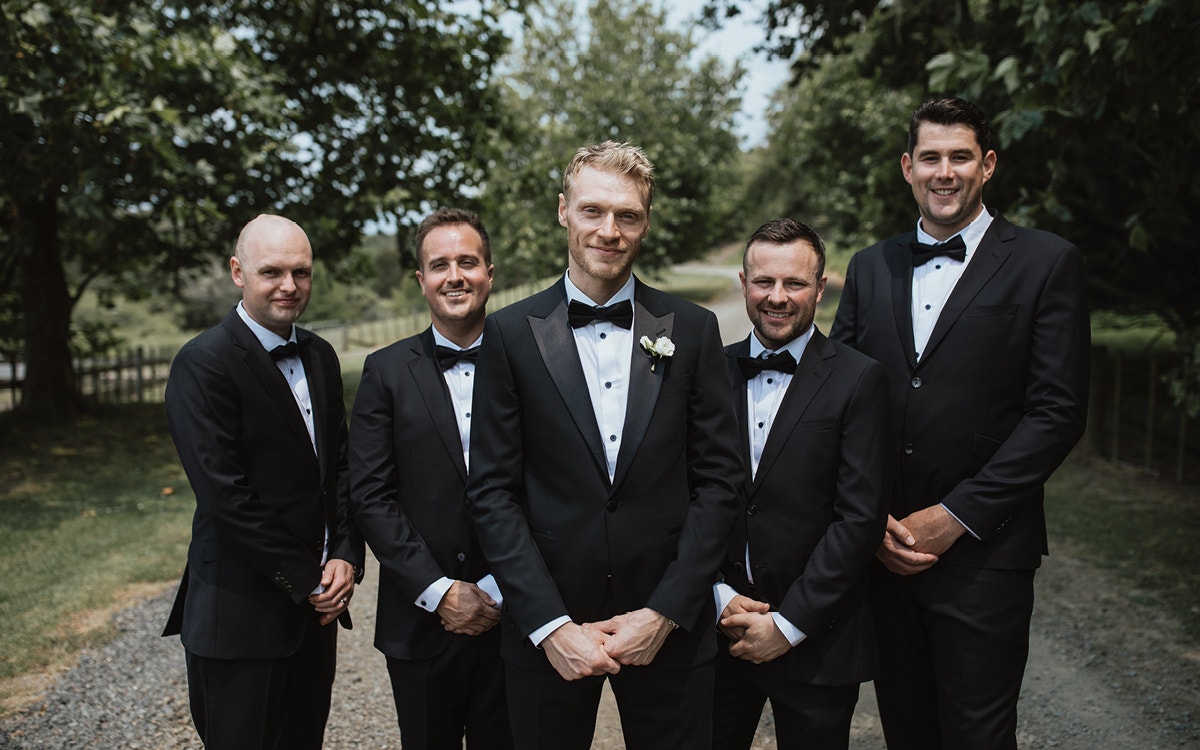 How did you go about picking a suit colour/style?
I had always wanted to be formal. Since I don't wear suits often it seemed like the best chance to wear a tuxedo since I might never get the chance again. I typically wear brown shoes and belts, so again I wanted to do something different to I usually would, so I went for the black shoes and belt combo.
The bridesmaids were going to be in black dresses, so made sense for the guys to be in black too. The groomsmen wore a standard black suit so that the black tux was a way to have me in something a little different to stand out on the day while still being very similar as a group.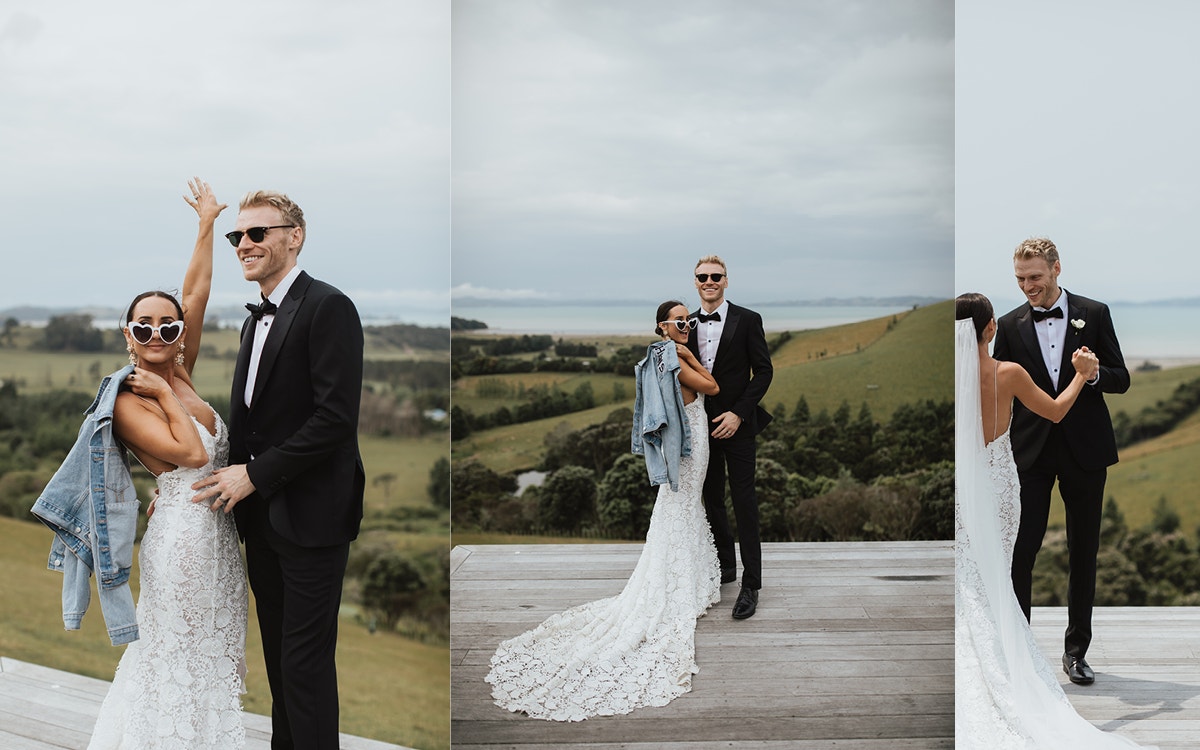 Advice to grooms planning a wedding?
Apart from saying yes to all the Brides suggestions, also make sure you try and enjoy the process as much as possible – the day itself will fly by so enjoy the lead up of planning it together.

Images: Coralee Stone