You might have seen/heard a fair bit of noise surrounding the long-awaited Westfield Newmarket, on the site of the iconic and now largest shopping centre in the country. Last week the mall opened some of its eventual 200-plus doors and our new concept store was unveiled.
If you're the type that double taps on Instagrams of stylish interiors, and pays attention to the decor of shops (not just what's hanging on the racks), you'll likely enjoy the open concept floor-plan which is outfitted with unique and eclectic furnishings, modernist neon lighting, and bespoke amenities that compliment the new surroundings of our Newmarket store.
Adrian Nancekivell, the Director of our chosen architecture firm, AND, sat down with us to talk about the design and inspiration of the new space.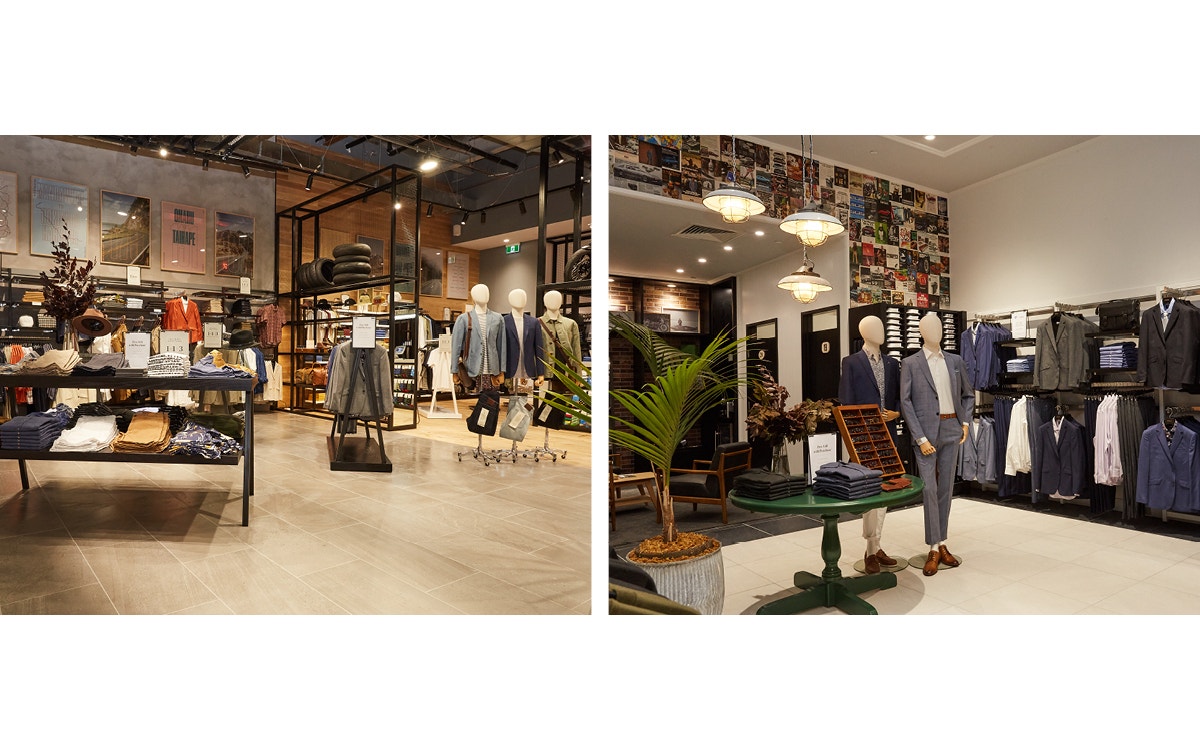 Tell me a little bit about your background – when did you first decide to do what you're doing now, and what lead you to establishing AND?
Growing up in the countryside on a farm in the UK I always enjoyed making things and drawing, but never thought you could get a job being artistic. We moved to Sydney and I discovered architecture. I established AND as I am a free spirited person who can't really work for the man (or woman)
Personally, what style architecture/design do you love the most?
I love mid century modernism and Soviet brutalism (kidding).
You've been working with Barkers for 7 years. How has the design process evolved since your first project with us?
Our design process has really remained the same, its very collaborative and fluid. We enjoy working with clients, especially Barkers, who have so much passion to create excellent retail experiences for their customers.
Can you describe your design process?
Our design is mainly focused on the theme for each site. Once the theme is decided, we then research objects and spaces that provide us visual cues that act as a springboard.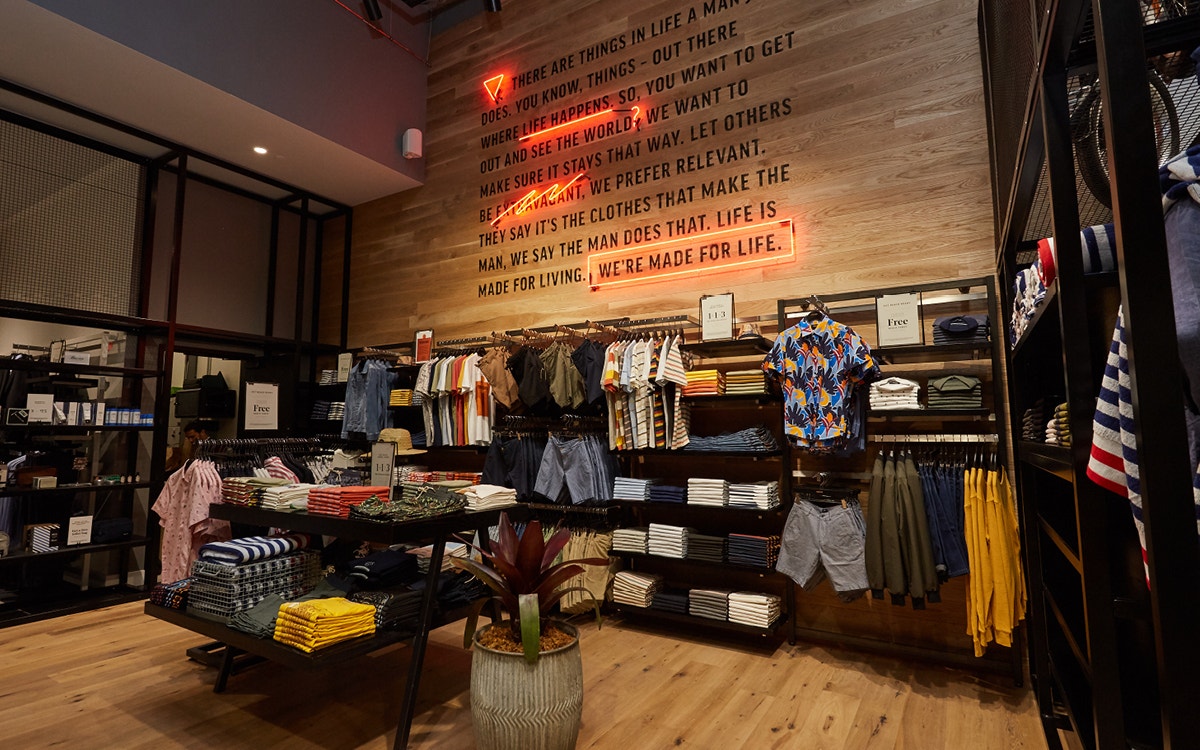 Can you describe what you were seeking to portray with the design of the Newmarket store? What is fundamental to display?
Our main objective was to elevate the current Chop Shop theme, incorporate the new Made for Life ethos of the brand and provide space to display products from Barkers retail partners. The motorbikes are the hero of the space.
The new mall is an urban jungle. Amidst the other stores (noise), what needed to be considered when designing the Barkers space so it would still stand as a comfortable dwelling area for shoppers?
We aimed to create a series of rooms and a sense of discovery in the store. Which in turn creates a sense of escape for the customer.
With the shift to the new digital, in-store experiences are becoming key to how customers connect with a brand. How was this considered during the design/development process?
We have experimented with various digital interfaces, however we have found that the architecture and display of more permanent relevant objects have a greater impact and resonance with the customer. Overseas brands that have succeeded, have access to larger funds and resources to develop digital integration.
Were there any mid-design/development hurdles you faced with the store?
There was an expectation from Westfield to deliver an international standard of design. There were also significant construction hurdles that arose from the construction of the building. However, the fast paced nature of retail design and relationship with client and shopfitter meant we were able to tackle these head on.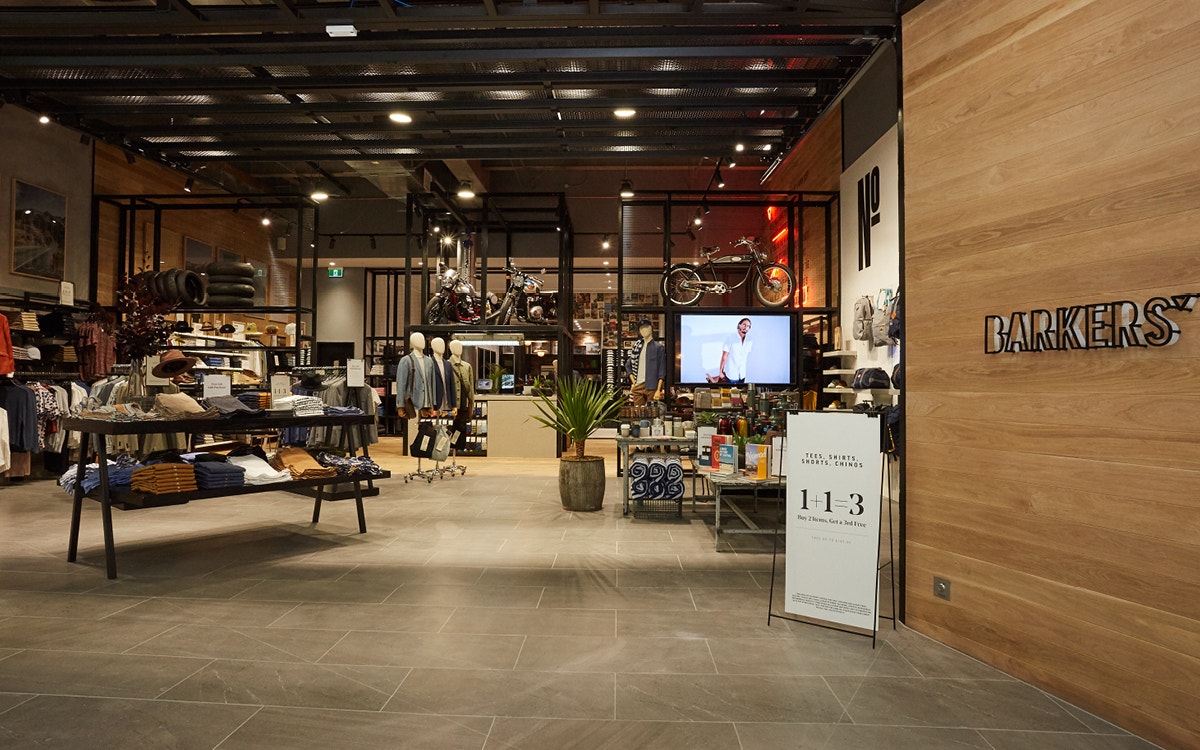 Was this project different to previous Barkers fitouts? If so, how so?
It was significantly larger and more complex, with basebuild restrictions and requirements.
Where do you see the future of Barkers stores heading?
After some discussions based on the new brand strategy, we began investigating moving away from the themed stores and create more visual alignment across the stores. However, it was decided that we believed our customers prefer the individuality and curated nature of the themed spaces.
I'm trying to pull together the ultimate gift guide at the moment. What was the last gift you gave someone?
I purchased a photographic book of famed NZ surfing spots for my surfing buddy.